Thailand pledges to soften harsh refugee policies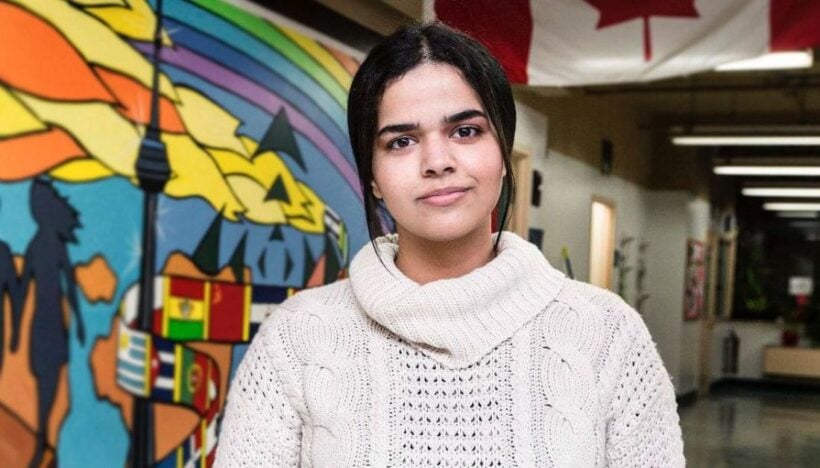 PHOTO: Toronto Star
Thailand's immigration chief is pledging an upgrade of the country's draconian treatment of refugees following the intense international media coverage of the young Saudi woman's attempt to seek asylum.
Rahaf Mohammed became the biggest international story across the world for a week after being intercepted during a transit stopover in Bangkok, on her way to Australia, and was immediately prepared for deportation back to Saudi Arabia.
Following the 19 year old's Twitter stream, as she barricaded herself inside her hotel room, Thai authorities were forced into damage control as the woman's plight shed light on the harsh treatment of people arriving or transiting through the Kingdom in the hope of seeking asylum.
Her barrage of Tweets called on her rights and demanded to speak to the United Nations High Commissioner for Refugees. Thai authorities, painted into a corner, eventually acceded to her demands.
As a diplomat at the the Saudi Arabian Embassy in Bangkok was quoted at the time… "Thai authorities should have confiscated her phone, not her passport."
Rahaf Mohammed was eventually taken in by Canadian authorities.
The high profile Chief of Immigration, Surachate Hakparn, says refugees would no longer be returned home "involuntarily" if they arrived in Thailand and claimed they were seeking asylum. He pledged that, moving forward, when it comes to asylum seekers, "Thailand will now follow international norms".
Thailand has, in the past, refused to recognise and shelter asylum seekers and routinely deports them back to their home countries where they face potential dangers.
At this stage, Thailand is not a signatory to the UN convention on refugees.
Surachate, speaking about the case in recent days, says he was adamant that Thai authorities didn't caved to "pressure" in Mohammed's case.
Surachate has spearheaded a firm crackdown on illegal immigrants over the past year, resulting in women and children refugees, previously released on bail, rounded up again and put back into detention. The Immigration Chief describes the accommodation as "government shelters", despite earlier commitments by Thai authorities to no longer detain single mothers and children.
But this week Surachate has pledged that mothers and children held in immigration detention would be given bail.
SOURCES: The Nation | The Guardian


Read more headlines, reports & breaking news in Thailand. Or catch up on your Thailand news.
Thai exports fall 5.7 percent in January, year-on-year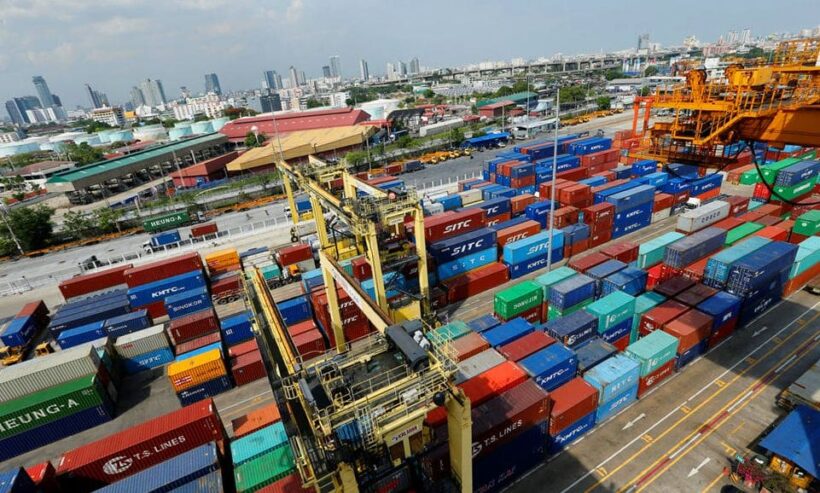 Thai export results have dipped for the third straight month, falling more than 5.65% compared to a year earlier. The fall was a lot bigger than expected, according to the Thai commerce ministry.
Shipments contracted 1.72% in December, compared to a year earlier as well.
January's export drop was due to falling shipments of rice, gold, electronics and cars, according to the ministry. Digging into the numbers, exports to the US rose 8.3% in the first month of the year, compared to January 2018, but exports to China slumped 16.7%.
The strong Thai baht, Asia's best performing currency this year, has increasingly hit exports, particularly rice orders.
Checking imports for the same period, and the numbers jumped surprisingly 13.99% year on year, after sliding 8.15% in December 2018. Analysts say the surge in imports was partly due to imports of arms and military weapons.
There was a trade deficit of $4.03 billion in January, compared with a forecast surplus of $320 million surplus. December 2018 had a $1.06 billion surplus.
But the ministry says they are still forecasting export growth of 8% for 2019 after a 6.7% increase last year.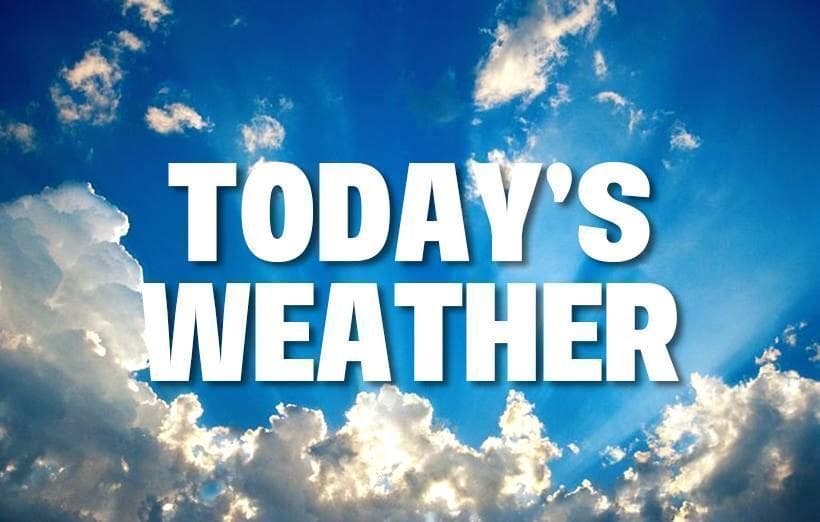 Bangkok
Generally clear. High 35ºC. Winds S at 15 to 25 km/h.


Phuket
Generally clear. High 32ºC. E winds shifting to S at 15 to 25 km/h.


Chiang Mai
Generally clear. High 36ºC. Winds SSE at 10 to 15 km/h.


Pattaya
Generally clear. High 31ºC. Winds SSW at 15 to 25 km/h.


Hua Hin
Partly cloudy. High 33ºC. Winds SSE at 15 to 30 km/h.


Ko Samui
Partly cloudy. High 26ºC. Winds SE at 15 to 25 km/h.


Strong baht a concern for Thai hotel sector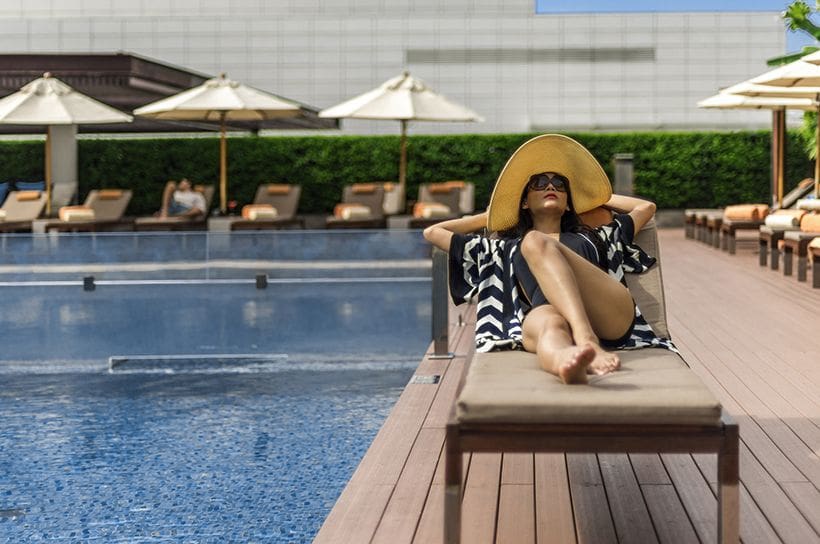 by Bill Barnett
Thailand's baht performance against Asian currencies in 2018, was unmatched, with the exception of the Japanese yen.
Commenting on the trend financial news Bloomberg have highlighted that in 2019, a further 4% in growth this year have it sitting at the top of the table.
Oddly, one of the underlying factors stimulating the baht's appreciation is the recovery in tourism arrivals which has a double-digit impact on the country's GDP.
While the elections remain a wild card on forward expectations, the reality is that the currency has not been hit like the Chinese yuan, which has been disrupted by a threatened U.S. China trade war and slowdown in its economy.
Despite higher than expected tourism numbers in 2018, hotel owners are cautiously optimistic on the prospects for the year.
In reality, despite rising prices for visitors, the economic climate is leading many property developers turning to hospitality assets as the real estate market remains volatile. The general view is that sustainable cash flow as part of their business mix is good and that tourism fundamentals remain strong.
Still, looking at nearby competitors such as Vietnam, which is rapidly growing from a cub into a tourism tiger, the issue of affordability is concerning. Currency swings remain a real and present factor in demand, so expect hoteliers to keep watching currency levels closely in 2019.