Thailand News Today – Monday, May 18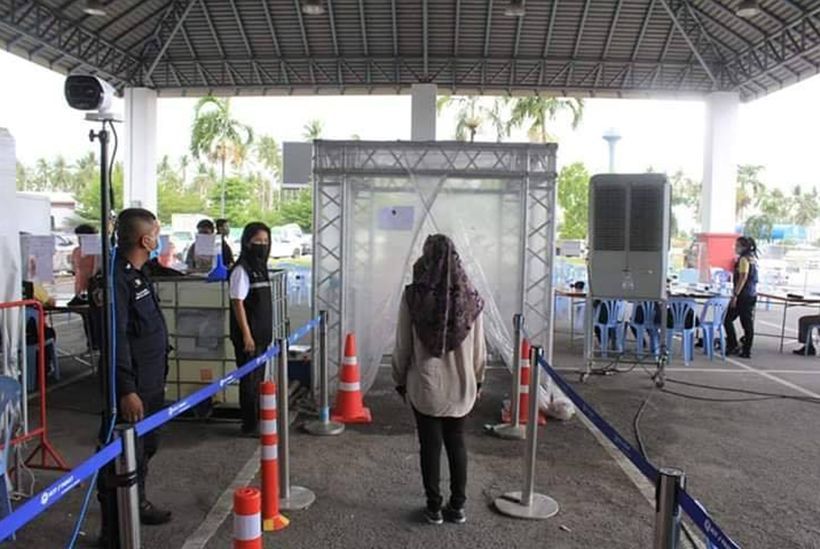 Click here to watch….. https://youtu.be/5NnXB4l03Cs
Thailand's Covid-19 numbers, 2 from Bangkok, one in Phuket
3 new cases of the coronavirus have been announced in Thailand today, bringing the total cases to 3,031. No additional deaths were recorded, leaving the accumulated toll at 56.
Of the 3 new cases reported, two were a man and a woman in Nonthaburi province (north west of Bangkok) who shared the same workplace, and the other person was a 27 year old woman from Phuket working in retail. She had a history of contact with another confirmed case from Prachinburi who had recently travelled off the island.
Of the Phuket case, the CSSA spokesperson today said the case raised concerns about other people who had recently left Phuket travelling to their home towns. 12 confirmed cases found in other provinces since March had spent time in Phuket.
Golden Triangle drug trade thrives during pandemic
The Golden Triangle is notorious for one thing. Drugs. And while the coronavirus pandemic is crippling businesses across Thailand, the drug industry around the Myanmar-Laos-Thailand border seems to be flourishing.
Production of synthetic drugs coming in from the Golden Triangle is hitting record highs. Opium and heroin production in the Golden Triangle has been declining in recent years, but synthetic drug production is on the rise, mostly in relatively mobile meth labs that hide undetected under the canopy of the region's rainforests. Both methamphetamine and Fentanyl (a synthetic opioid) production are being ramped up at staggering rates.
The UN Office on Drugs and Crime says that the supply of synthetic drugs in the Golden Triangle continues to grow and the organised crime groups have intensified.
Dengue fever on the rise in Isaan
While Thailand is slowly getting a handle on containing the coronavirus pandemic, the Isaan region is tackling a bout of dengue fever.
There's been a rise of the mosquito-borne illness in Nakhon Ratchasima, in Thailand's north east, with 737 cases. Local health volunteers have ramped up initiatives to prevent the further spread of the disease.
Other northeastern provinces have also seen a rise in dengue…. in Chaiyaphum, Buri Ram and Surin.
Hot in the north, wet in the south, cyclone in the Bay of Bengal
Hot conditions, along with thunderstorms and gusty winds, are the feature of weather in the north east and eastern regions over the next few days. There's also a huge cyclone in the Bay of Bengal affecting southern Thailand's weather.
The extensive storm system, which has now been named Cyclone Amphan, is in the northern past of the Bay of Bengal and bearing down on the coastal areas near the Indi and Bangladeshi border.
The cyclone is growing to an equivalent Category 4 hurricane. Amphan will impact the coastal areas by Wednesday local time with potentially catastrophic impacts.
Meanwhile, temperatures are expected to get back into the low 40s again in the north and northwestern provinces of Thailand.
Phi Phi's Maya Bay won't reopen until fully rehabilitated
Maya Bay, Krabi's main tourist attraction since it was featured in the 2000 Leonardo DiCaprio film 'The Beach', will remain closed as natural rehabilitation of the beach and bay continues. The closure is indefinite at this time with no plans to reopen.
The Ministry of Natural Resources and Environment says that in future boats will not be allowed to enter Maya Bay except from the back side of the island. Yesterday the minister visited Maya Bay on Koh Phi Phi Ley to inspect the progress of the recovery of both the land and marine environment. He says corals are not recovering as quickly as expected.
The Department of National Parks, Wildlife and Plant Conservation announced the closure of Maya Bay on June 1, 2018, banning tourism and related businesses. At its peak there were up to 5,000 tourists stomping around the shores of Maya Bay every day.
In brief…
• Phuket woman shot at in her bed yesterday around 5am, her ex-husband is being sought as the prime suspect. The woman wasn't injured.
• 250 Thai citizens repatriating from UK and Ireland today. One they arrive in Bangkok, they will be required to enter a 14 day mandatory quarantine period at a government facility.
• 4 people and 3 dogs have been rescued from Phitsanulok forest. They'd spent five days missing after going to forage for fruit.
Keep in contact with The Thaiger by following our Facebook page.
Never miss out on future posts by following The Thaiger.
Thai DJ Celebrity party is likely to be "super spreader" event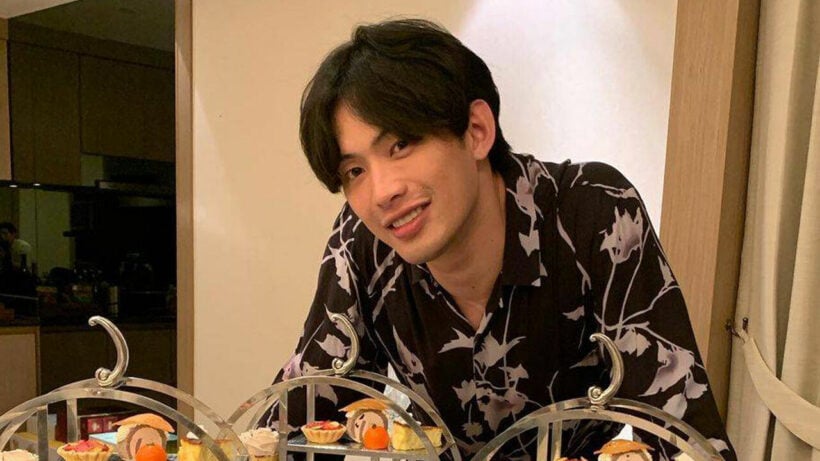 The birthday party of Techin Ploypetch, better known as "DJ Matoom", is now considered a super-spreader source of Covid-19, with 19 people already found infected after attending the event. According the CCSA spokesperson during the daily briefing today, "Transmissions in Bangkok should be highlighted. They show the possibility of a person becoming a super-spreader".
The birth of the super spreader birthday party started with a guest to the DJ's party who had visited a well-known entertainment venue in Chiang Mai between January 1 and 4. He sought a Covid-19 test on January 5 following news that infected people had visited the pub, but tested negative. He should have self quarantined for 14 days, but he still flew to Bangkok and then attended the DJ celebrity's birthday party on January 9.
DJ Matoom says he met the guest, one of his friend, on January 9, but that friend didn't know he was infected until January 19 in which he told Matoom.
According to Dr Tanarak Plipat, now acting inspector-general of the Public Health Ministry, an infected person can transmit disease to two others on average, while a "super spreader" will transmit to multiple people.
DJ Matoom and the party's guest were criticised of violating the disease control measures.
SOURCE: Thai PBS World
Keep in contact with The Thaiger by following our Facebook page.
Never miss out on future posts by following The Thaiger.
Thailand's tourism targets film production to gain revenue during Covid-19 crisis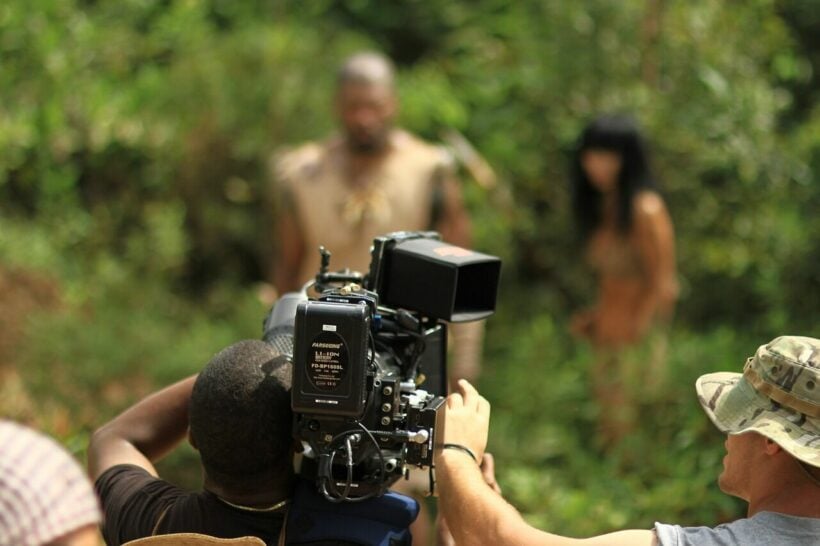 Thailand's tourism officials have a new idea to draw in visitors: film production. The Tourism and Sports Ministry is aiming to generate around 3 billion baht from foreign film crews and is targeting projects with an investment over 100 million baht, hoping to compensate for the loss of revenue due to the lack of international tourists during the coronavirus pandemic.
Foreign tourism revenue drastically dropped nearly 83% in 2020, going from nearly 40 million tourists in 2019 to only 6.7 million tourists in 2020.
The tourism department's director-general Anant Wongbenjarat says that Thailand welcomed 176 international film productions to the country last year, generating 1.73 billion baht for the local economy. But this is a sharp decrease compared to the previous year where the 740 foreign film crews generated 4.86 billion baht.
In August, the CCSA decided to grant special entry permission to film productions. 53 film production projects were based in Thailand during August and December, contributing 1.14 billion baht to the economy. Those entering Thailand must still undergo a 14 day quarantine.
"International productions can proceed and generate income for locals despite the tourism slowdown."
Anant also says there are 4 more film production projects underway, and it is forecasted to generate 186 million baht, bringing the total to 57 projects. In the first half of this year, there will be nine more productions expected to come in and help create at least 800 jobs for locals.
SOURCE: Bangkok Post
Keep in contact with The Thaiger by following our Facebook page.
Never miss out on future posts by following The Thaiger.
Thailand News Today | Thailand's vaccination roll-out | January 26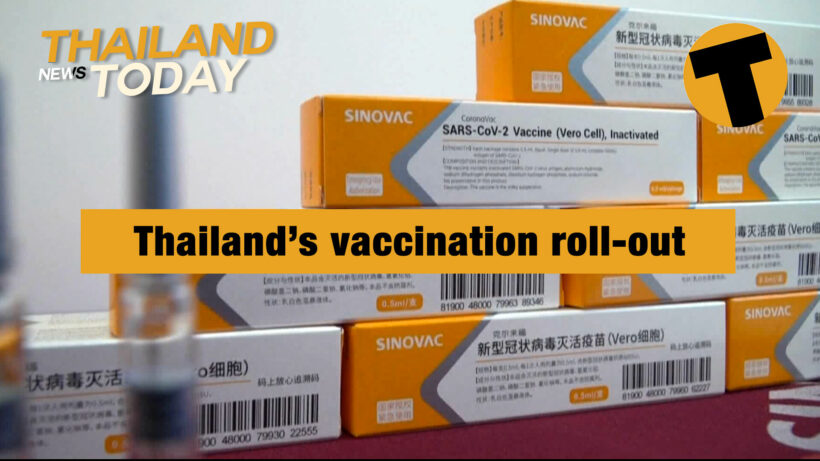 Bangkok restaurants may soon be allowed to stay open a little later. Health officials are considering easing up Covid-19 prevention measures by extending restaurant dine-in closing times to 11pm. If the proposal gets the green light, it may lead to the lifting of the alcohol ban.
After the order of shutting entertainment venues and banning alcohol sales in Bangkok, Samut Prakan, and Chonburi, the revenues in the alcohol beverage business plummeted. Under disease control measures, restaurants in Bangkok were ordered to stop dine-in services at 9pm and all alcohol sales banned at restaurants to limit gatherings.
According to the president of the Thai Alcohol Business Association, the current ban on alcohol is estimated to cost about 90 billion baht in revenue for businesses.
The Thai Chamber of Commerce says the Cabinet might review the proposal on closing hours tomorrow and act immediately to provide relief to restaurant operators as well as those in the alcohol beverage business.
At least 19 Covid-19 cases have been tracked back to 2 parties – a 5-day New Years celebration in Chiang Mai and a birthday party in Bangkok for a famous TV and radio host Techin Ployphet, aka DJ Matoom, on January 9.
A senior police officer in Bangkok is the latest case possibly linked to the Bangkok "party cluster." The officer tested positive for Covid-19 after coming in contact with someone who attended the celebrity's birthday at the Vertigo restaurant and bar on top of the Banyan Tree Hotel.
After the party, the actor, as well as other attendees, later tested positive for Covid-19. DJ Matoom also attended a New Year's celebration in Chiang Mai from January 1 to 5, which is also linked to a number of cases.
In the ongoing investigation into the k-based drug cocktail linked to 11 deaths in Bangkok, police have arrested a man who allegedly mixed large amounts of narcotics to make the drug cocktail known as "K powdered milk." Police say the cocktail includes ketamine mixed with methamphetamine, heroin and over-the-counter pills for anxiety and sleeping.
A 38 year old Taiwan national was arrested yesterday after police raided his condominium in Bangkok's Ratchathewi district. Chou allegedly admitted to mixing the drugs to make "K powdered milk" and police say the formulas for the drug mixture were found on his mobile phone.
Earlier this month, 11 people died after taking the drug cocktail and dozens of people are still in hospital after consuming the illegal concoction. Police have arrested numerous suspected drug dealers who ran small scale and large scale operations.
The government plans to begin Thailand's 3-phase vaccination plan on February 14, starting with healthcare and frontline workers as well as vulnerable groups.
The Public Health Minister says the first phase of inoculations starting next month will target 19 million Thai people in 4 priority groups…
– health workers in both public and private sectors.
– 6 million people with underlying conditions.
– 11 million people aged over 60.
– Covid-19 task force who are in close contact with infected patients.
The vaccine's availability remains limited at this stage and only target groups who are at high risk of infection will be vaccinated during the first phase of the vaccination plan. Importantly, the vaccines will be free and are not compulsory.
The AstraZeneca vaccine, developed in partnership with Oxford University, was approved by the Thai government for emergency last week. The first batch of 50,000 doses are expected to arrive next month. Thailand also expects 200,000 doses of China's Sinovac Biotech vaccine to arrive next month.
In a landmark decision, the Thai Senate has approved amendments to Thailand's abortion laws allowing women to terminate their pregnancy during the first trimester and also lessening the punishment for women who have an abortion after 12 weeks of pregnancy.
The amendments will go into effect on February 12.
Abortion – during any stage of pregnancy – has been illegal under Thailand's Criminal Code, with the exception that the pregnancy poses a health risk for the mother or if the woman was raped.
Yesterday, the Senate approved to amend the Criminal Code to allow abortions performed by a qualified doctor during the first trimester, which is the first 12 weeks of pregnancy. Women would not need to give a reason for the abortion.
The Senate also approved to lessen the punishment for women who terminated their pregnancy illegally.
Breaking Thailand's record for highest daily spike in coronavirus cases, 959 new Covid-19 cases were reported today at the daily briefing.
The majority of new cases were found in proactive tracking and tracing in Samut Sakhon, which has been increased to test 60,000 people in the province this week. With more diligent testing in the Covid-19 hotspot, health officials expected a spike in reported cases. 848 of the 959 new cases were detected by proactive testing, most in Samut Sakhon and only 4 in Bangkok.
22 of the new cases reported today were detected in quarantine for those arriving to Thailand from abroad.
Keep in contact with The Thaiger by following our Facebook page.
Never miss out on future posts by following The Thaiger.