Registration steps for travel to or from Phuket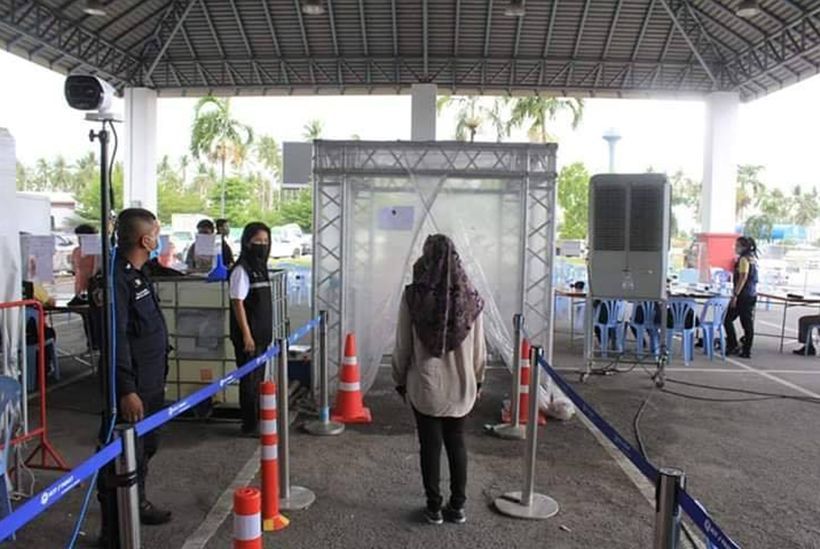 Although Phuket is still trying to maintain strict measures to control the spread of the Coronavirus and the island is still under a modified lock down. According to local Thai media you can apply to enter or leave the island with 2 methods of registration, Thai or foreigner.
OPTION ONE. Departures from other provinces, travelling to Phuket, or people living in Phuket but wanting to travel to another province, must first get the approval from their local provincial administrative department, and also obtain a medical certificate stating that you are fit to travel. The steps are as follows…
1. Go to the website.
2. Fill in your identification number or passport number and complete the form.
3. After you have filled in your details, a "Member Book" will appear on the website with your details on it. Print every page and keep safe as you will need this document once arriving at the check point in Phuket.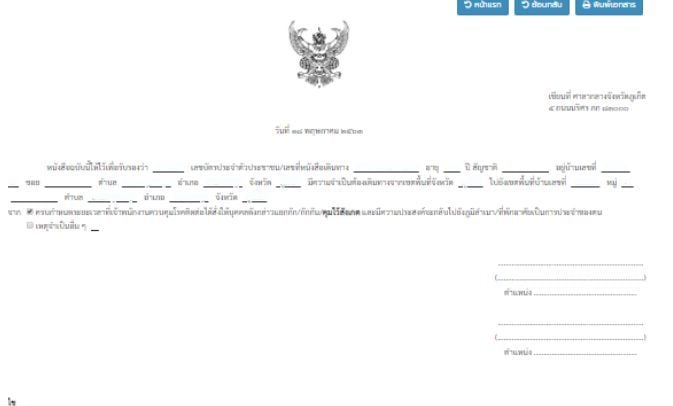 4. Go to this websiteto download the app to obtain a QR code.
5. Fill in the information in the app along with choosing a specific time period to enter or leave Phuket. (Registration will last until 6 pm each day.)
6. Arrive at the Tha Chat Chai Checkpoint at the time you've chosen.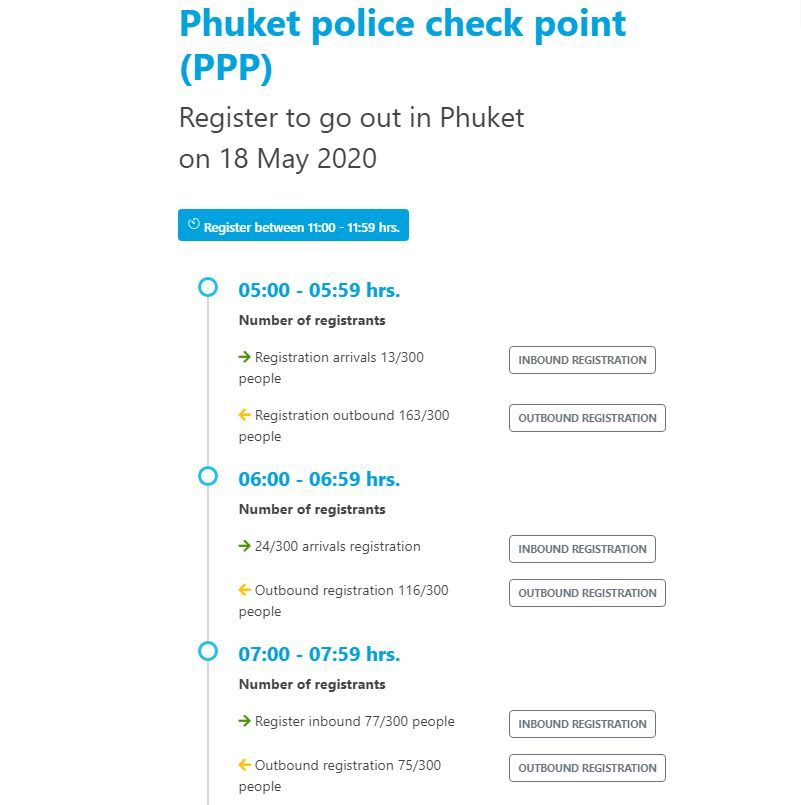 OPTION TWO. Is for those who are exempted from pre-registration, including people who's domicile is in Phuket, relatives who have been seriously ill or had recently passed away or any urgent personal reasons. The steps are as follows…
1. Register at website.
2. Once registered, you will receive a pending review, keep your QR Code as it will be used in future steps.
3. Check your QR code HERE before 8 pm on the day you register. If you are certified, you can pass through the checkpoint with out any problems. However, if your documents have not been approved you will need to try again.
4. When you arrive at the checkpoint, simply show the QR CODE to the staff to scan. This will record the current time that you passed through the checkpoint . Once finished, you can enter or depart Phuket immediately.
5. A 14 day home quarantine must be conducted whether you are arriving in Phuket or at your destination, after leaving Phuket.
6. Your QR code will be stored by authorities. For any new updates or measures, authorities ask you to check the app.
By preparing the documents and completing the information required on the websites, t will shorten the procedures once arriving at Tha Chat Chai Checkpoint. Make sure that you have your QR code, ID card or passport so the staff can find your information and record the time you enter or exit the checkpoint.
The Provincial Police Commander warns that only people attending to "urgent matters" are being allowed onto the island.
"Arrivals will be subjected to strict inspection."
"If people have not been allowed to enter the province, that means their reason to come in is not necessary. So I want them to calm down and wait for a while until the Cabinet announces that entry is permitted."
SOURCE: Phuket People Voice | Phuket News
Keep in contact with The Thaiger by following our Facebook page.
Never miss out on future posts by following The Thaiger.
Thai people hope Covid-19 vaccine will help end pandemic – survey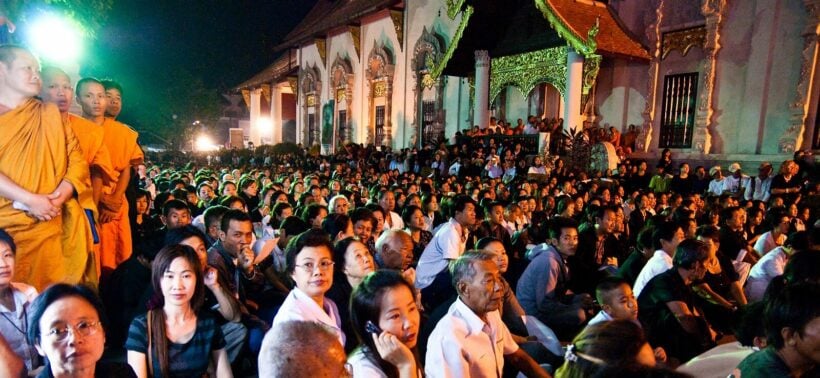 A Bangkok University poll indicates that around half of the Thai population are holding out hope that the Covid-19 vaccine will help end the pandemic. But the same respondents fear the vaccines' side effects.
The poll was conducted on January 18-20 on 1,186 people nationwide, aged 18 and over. A bare majority, 50.1% say their jobs and incomes would be affected if the pandemic continues without the masses being inoculated. About 27% said the most worrisome effect of the continued pandemic would be getting infected by the virus. 15% said they would be most worried about travelling. The rest of respondents said the availability of necessities and food, expenses for protective gear, children's education topped their lists of worries.
Asked if vaccines would help curb or end the pandemic in the country, 51.3% said they are moderately hopeful, with a smaller percentage, 32.8%, very hopeful, and almost 16% had little or no hope. When asked about their concerns surrounding vaccines, almost 40% chose side effects.
Almost 13% said they were concerned about new vaccines being needed to fight new Covid-19 variants, with the same amount worried they wouldn't receive free vaccines. About 8% worried about receiving smuggled vaccines without the Food and Drugs Administration's approval.
The biggest lessons Thais say they learned from the Covid-19 outbreak during the past year focused on the illegal entry of migrants – 40.2%. About 20% say they learned that hiding information could put other people at risk, while about 18% said recklessness on the part of some people could put the majority at risk.
SOURCE: Bangkok Post
Keep in contact with The Thaiger by following our Facebook page.
Never miss out on future posts by following The Thaiger.
State Railway of Thailand furloughs 57 locals trains from Tuesday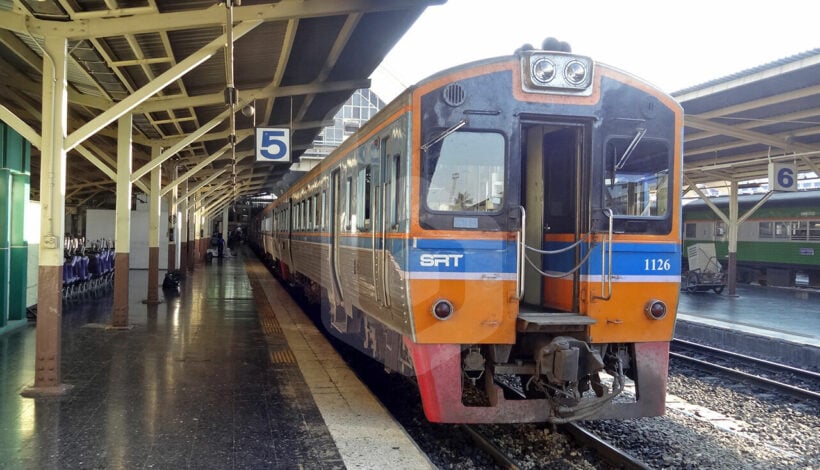 Thailand State Railway governor says that cancellations will affect 13 local services on the northern line, 18 on the northeastern routes, 12 in the southern region and 14 eastern trains.
"Most of the cancelled trains will start at Hua Lamphong station, including trains that are popular with tourists, including services to Kanchanaburi and Hua Hin."
Niruj Maneepun says the move is to support the Centre for Covid-19 Situation Administration's effort to curb the virus' spread by maintaining travel restrictions.
"Already all sightseeing and most long-haul trains have been temporarily cancelled due to Covid-19."
Thailand has logged 13,500 confirmed infections and 73 deaths since the start of the pandemic in January 2020. The current outbreak that began on December 20, with the epicentre centred around seafood markets in coastal Samut Sakhon, has spread to 63 Thai provinces.
Recently, Bangkok has allowed the reopening of 13 types of businesses as long as they follow strict guidelines surrounding safety measures to prevent the spread of Covid-19.
Businesses allowed to reopen under these measures…
Banquet venues, which will need authorisation from BMA for events with over 300 participants
Beauty salons, tattoo and piercing shops
Fitness centers, but personal trainers and communal steam rooms are not allowed
Game Arcades; but all points of contact must be regularly disinfected and facemasks worn at all times.
Internet cafés
Senior nursing homes, but with limited activities
Sports venues, except for boxing rings and race tracks, but no audiences allowed
Spas, Thai massage shops, excluding massage parlours
Gymnasia and boxing venues for training only
Bowling alleys and ice skating rinks, but no competitions or audiences allowed
Dancing academies
Martial art schools, but no tournaments or audiences allowed
Amulet shops and markets
Other provinces in Thailand, such as Chonburi, are waiting for the green light to reopen businesses and travel. Chonburi has reported 0 cases of Covid for 3 days in a row, prompting locals to become frustrated with the strict measures that won't ease up until at least the end of the month.
SOURCE:Bangkok Post
Keep in contact with The Thaiger by following our Facebook page.
Never miss out on future posts by following The Thaiger.
Thai researcher details her Covid-19 vaccination experience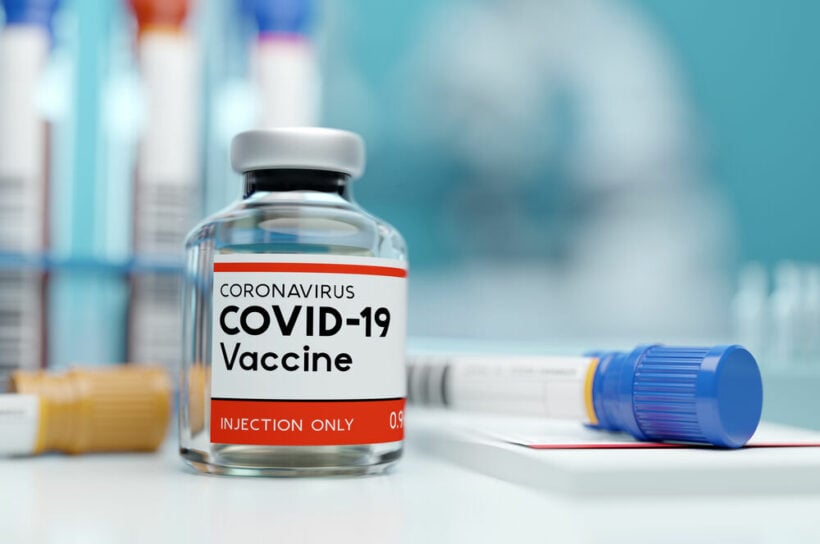 "General post-vaccination symptoms include a mild fever, headache, muscle pain and shivering."
A Thai post-doctorate researcher at the University of Chicago is detailing her Covid-19 vaccination experience and offering insight into its effects. Siriruk Changrob has received 2 doses of the Pfizer-BioNTech vaccine but says just the vaccine won't immunise people from getting Covid.
Siriruk says a person who is inoculated with the vaccine can still become infected and should continue to practice social distancing and wearing a mask until a herd immunity is developed by 60% of the population, or the virus dissipates. She says she received the first vaccine about 20 days ago and upon arriving for the 2nd dose, a nurse asked her about any side effects and whether she had tested positive for the virus in the past 90 days.
She says she didn't feel anything until about 8 hours after the 2nd injection, when she started to feel feverish and some pain at the injection site. She noted that all her colleagues warned her that the 2nd injection would give her more painful symptoms.
The Pfizer vaccine requires 2 doses that must be administered at least 21 days apart. But Sriiruk warns that if you can't get the 2nd injection within the recommended time frame, to hold off from the injection until the time frame can be followed. She also said that anyone who requires daily medication to treat other ailments should consult their doctor before being vaccinated, to ensure that the efficacy of the vaccine will not be affected by that medication.
She says the general post-vaccination symptoms include a "mild fever, headache, muscle pain and shivering", positive signs that the body is developing an immunity. She warns that taking medication to prevent such symptoms as a fever, is not recommended as the vaccine only protects a person from developing symptoms, rather from being infected by the virus.
SOURCE: Thai PBS World
Keep in contact with The Thaiger by following our Facebook page.
Never miss out on future posts by following The Thaiger.