Thailand News Today | Golf STVs, Russian head-butted, protest latest | Nov 9
Thailand News Today, stripped-back-version today. All the news you need to know about Thailand from The Thaiger.
(Original story and link for Pattaya Russian assault story HERE)
Protesters face water cannons as they deliver thousands of letters to HM the King
Police turned the water cannons on thousands of protesters again as they tried to march to the Grand Palace to symbolically deliver hand-written letters to the Thai King. Thai media reports the crowd numbers were up to 10,000 – 12,000. Police say the crowd was around 7,000.
Police used high power water cannons for only the second time after months of mostly peaceful protests to demand greater democracy. This time the cannons appeared to use just water after lacing the water with blue dye when last used at the Pathumwan Intersection in central Bangkok on October 16.
After police had earlier blockaded access to the Royal Plaza and Government House, protesters decided to march to Sanam Luang, adjacent to the Grand Palace. Apart from the deterrent of the water cannons, only used for about 2 minutes, police left the protesters to dismantle another barricade in front of the Supreme Court building where they pushed away old red buses, passenger vans and razor wire to deliver their letters.
The protesters brought large faux red letterboxes, actually large red plastic rubbish bins, filled with hand-written letters for the King and left them near the palace after negotiations with police.
52 year old Russian head-butted by Thai protest leader in Pattaya
A small protest gathering in Pattaya's Jomtien Beach last night turned ugly when one of the protest leaders targeted and assaulted a 52 year old Russian expat who was watching on with his 10 year old daughter and Thai wife.
The tall Thai man in the floral shirt, named as Narathiwat "Kane" Khamma, became agitated and started yelling obscenities at the man, challenging him directly with a tirade of expletives.
The verbal assault culminated with a head butt to the smaller Russian man. Although the Russian man's nose started bleeding, it appears he held his ground, signing to the other people in the crowd that he was OK. He waited with his daughter until police arrived.
Play 18 holes during your quarantine in Thailand – new STV proposal
Quarantine, whilst wandering around a golf course, maintaining social distancing of course. That's the latest STV proposal tabled for consideration by the CCSA to expand the current Special Tourist Visa and quarantine restrictions for golf tourists who may visit Thailand and do their quarantine in a secure golf course, whilst enjoying a few rounds at the same time.
The proposal goes to the CCSA at this Wednesday's weekly meeting. A proposal to reduce the current mandated 14 day quarantine to 10 days will also be under discussion. There have no applications for Thailand's much-discussed STV since the start of November.
There are around 30 golf courses around Thailand offering around 5,000 rooms that could be suitable as 'Golf' ASQ facilities.
The Tourism Minister said there was high demand from foreign golfers, particularly from South Korea, Japan, China, and Taiwan, expressing their desire to visit Thailand and to practice their swings.
5 injured after engine explodes on Phang Nga speedboat
5 people have been injured, 3 seriously, after a moored speedboat caught fire in Phang Nga province yesterday.
The incident happened around 8.30am. The boat was tied up to the Thap Lamu boat pier, where most Similan Island-bound private tour boats depart from and return to. The injured were all crew from the boat.
A Navy boat dragged the burning vessel away from the pier into the middle of the channel to prevent the fire from spreading to other boats moored at the pier. Witnesses say the engine stuttered, then exploded, just after the skipper tried to start it.
Investors see opportunity in Pattaya hotel market
Although travel restrictions are still tight, investors see potential opportunities in Pattaya's hotel market.
JLL say that the amount of investors interested in Pattaya hotels is at an "unprecedented" level. The executive vice president of Investment sales, says…
"In recent months, we have been getting an unprecedented level of enquiries from investors who are looking for opportunities to acquire investment-grade hotels in Pattaya. We have yet to see a wide trend of deeply discounted hotels in the market, particularly institutional-grade assets. However, the situation is delicate, and the landscape could potentially shift swiftly."
2 dead, including 15 month old boy, in traffic accident in north-east Thailand
A man and a 15 month old boy have died, while an 11 year old child has been injured, in a collision between a 10 wheeler truck and a motorbike in Nakhon Ratchasima.
The 55 year old truck driver says he was travelling on the Nakhon Ratchasima to Chok Chai road, when he was forced to swerve to avoid a car that had pulled out in front of him. In attempting to avoid the car, he hit the motorbike which was carrying 3 people whilst waiting to perform a U-turn.
Want more from the Thaiger family?
📱 Download our app on Android or iOS for instant updates on your mobile
📧 Subscribe to our daily email newsletter
👍 Like/Follow us on Facebook
🔔 Subscribe to or Join our YouTube channel for daily video updates
Family sues prime minister, CCSA after Covid-infected relative dies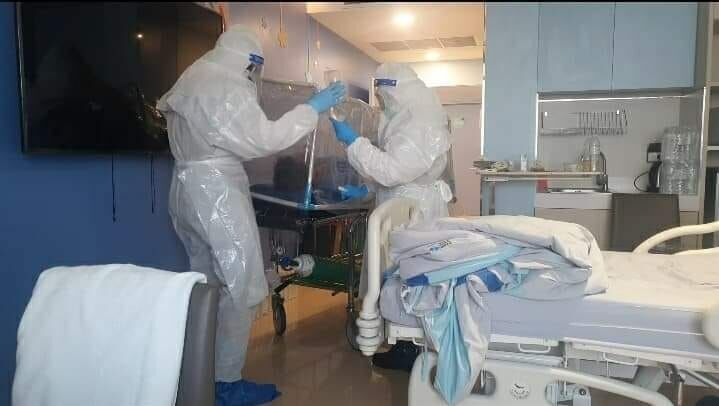 The family of a man who died while infected with Covid-19 is demanding the prime minister, as well as other government officials, pay millions of baht in compensation, citing "negligence" after calls to Covid-19 hotlines went unanswered or were not of help.
35 year old Kunlasub Watthanaphon died on April 23. Kunlasub is said to have contracted the virus from a cluster in Bangkok. Many of the clusters of infections early in the recent outbreak were concentrated in nightlife districts in Bangkok including Thong Lor and Ekkamai.
When Kunlasub developed Covid-19 symptoms, he called the hotline numbers for those who think they make have contracted the virus. If he had received proper treatment quicker, the family says he might still be alive.
"The CCSA announced telephone helplines – 1330, 1422, 1668, 1669 and 1323 – for people who suspected they had contracted Covid-19. When my brother developed Covid-like symptoms he called these numbers. However, they were either busy or someone picked up but did not send help right away."
Kunlasub had documented his illness on Facebook, posting updates, as well as photos and videos, up until the day of his death.
The death of the 35 year old man, who is well known in the esport, or video competition industry, sparked controversy. One person wrote on Facebook after Kunlasub's death "My friend didn't die because of a congenital disease. He died because he wasn't treated in the early days."
The case was filed at the Administrative Court today. It demands compensation of 4.53 million baht from the Centre for Covid-19 Situation Administration as well as PM Prayut Chan-o-cha, his secretary and the prime minister's office.
The family is also suing Thong Lor entertainment venues, where the first clusters were reported in the recent outbreak, for negligence.
"Had the CCSA imposed a strict lockdown on entertainment venues and banned travel during the Songkran holiday, the latest wave of Covid-19 with over 2,000 new infections daily would never have happened."
SOURCE: Nation Thailand
Want more from the Thaiger family?
📱 Download our app on Android or iOS for instant updates on your mobile
📧 Subscribe to our daily email newsletter
👍 Like/Follow us on Facebook
🔔 Subscribe to or Join our YouTube channel for daily video updates
Thailand News Today | 8 clusters in Bangkok, Phuket party organisers charged | May 14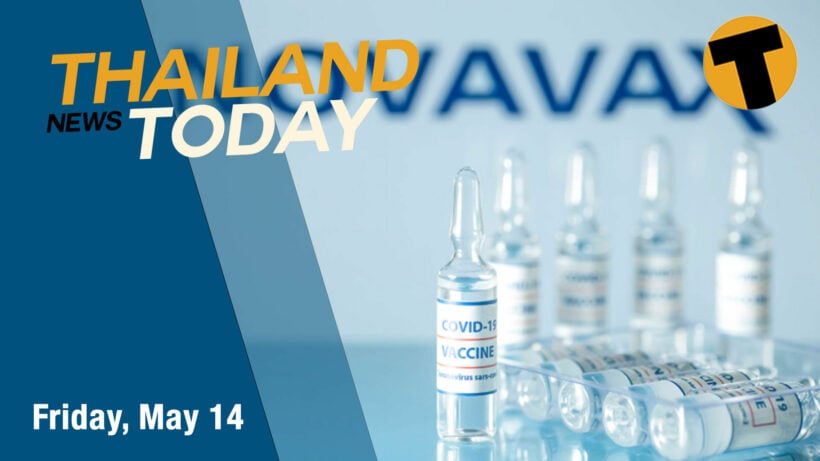 Foreigners may face a slight delay in receiving their Covid-19 vaccines, The BMA has now confirmed 8 clusters of Covid infection in the capital, Thai Private Hospital Association is now working to offer a variety of Covid-19 vaccine brands to Thais and Patong police have announced that the managers of the Phuket venues that hosted the Kolour entertainment event swill be charged under Thailand's Emergency Decree provisions.
Want more from the Thaiger family?
📱 Download our app on Android or iOS for instant updates on your mobile
📧 Subscribe to our daily email newsletter
👍 Like/Follow us on Facebook
🔔 Subscribe to or Join our YouTube channel for daily video updates
Market down as good US economy drives interest rate fears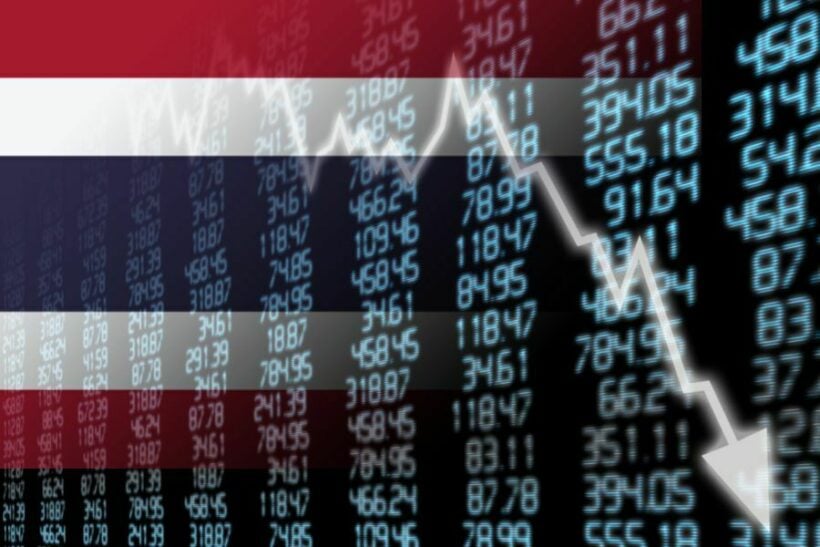 After US inflation exceeded targets and increased 4%, global stock markets including Thailand plummeted yesterday with fears of rising interest rates. Almost 144 billion baht was traded yesterday with the market at one point diving down 70 points in the late afternoon before recovering to a 23.72 point loss, closing at 1548.13.
2% is a high rate of inflation so the big numbers sparked fears that the US Federal Reserve will reduce quantitative easing and increase interest rate which decreases the market's liquidity. The US economy is surging with the Consumer Price Index up 4.2% over last year.
The balancing out of the economy will likely push risky prospects like the stock market down while driving up commodity prices like energy and oil. This may hurt the Stock Exchange of Thailand in the short run, but will likely have long-term positive effects as the SET has a large number of energy stocks that will benefit from the market's change.
Some long-term investors in Thailand fear quantitative easing and the market's tightening because it drives away foreign investors which in the past made up 30% of the Thai market. But now foreigners only account for 20% so the negative effect should be much less. However, in the normal inflation range of 1 to 3%, the stock market should have a price-to-earnings ratio of 20 and some experts have downgraded it to 18 now.
Eyeing the US, some experts predict that even accelerated quantitative easing won't come into effect until the end of the year and interest rates probably won't rise significantly within the next 2 years. Watching the continued effect of the Covid-19 pandemic and US unemployment figures will be key indicators driving the global market up or down.
Even with the stock market down in Thailand, there's still some good news as Thai corporations listed on the SET expected to cross the 200 billion baht profit threshold this week, after reporting 180 billion baht in the first quarter of the year, with 55% of the market recording a profit.
SOURCE: Bangkok Post
Want more from the Thaiger family?
📱 Download our app on Android or iOS for instant updates on your mobile
📧 Subscribe to our daily email newsletter
👍 Like/Follow us on Facebook
🔔 Subscribe to or Join our YouTube channel for daily video updates