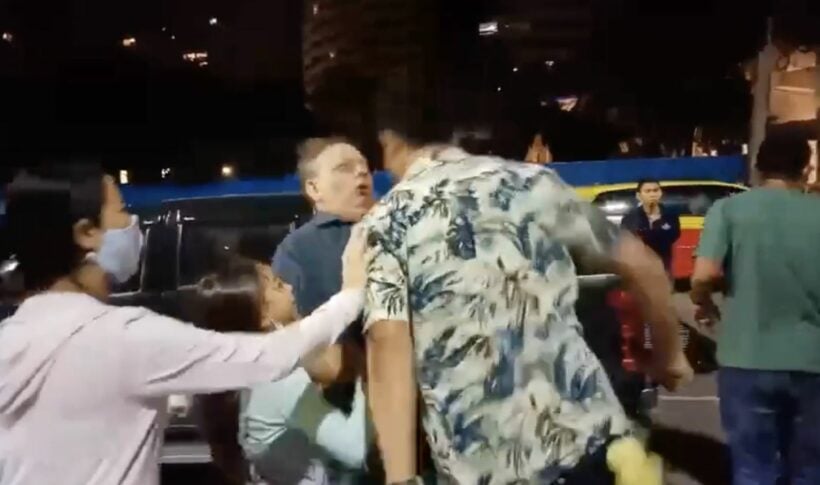 A small protest gathering in Pattaya's Jomtien Beach last night turned ugly when one of the protest leaders targeted and assaulted a 52 year old Russian expat who was watching on with his 10 year old daughter and Thai wife. The tall Thai man in the floral shirt, named as Narathiwat "Kane" Khamma, became agitated and started yelling obscenities at the man, challenging him directly… "why the f**k you live in Thailand?", "you can go f**k yourself" and other expletives. The full incident was captured by The Pattaya News.
Watch the full incident HERE.
The rally involved a small group of anti-government protesters who had set up a stage on the beach promenade. The Russian man wasn't the only foreign man watching on whilst the protesters spoke.
The verbal assault culminated with a head butt to the smaller Russian man. Although the Russian man's nose started bleeding, it appears he held his ground, signing to the other people in the crowd that he was OK. He waited with his daughter until police arrived.
Exactly what the foreigner may have said to provoke the situation isn't fully understood from the video. It may have been his mere presence as a foreigner that set off the protester. Both men ended up at the Pattaya Police station.
You can watch the full exchange, courtesy of The Pattaya News, HERE.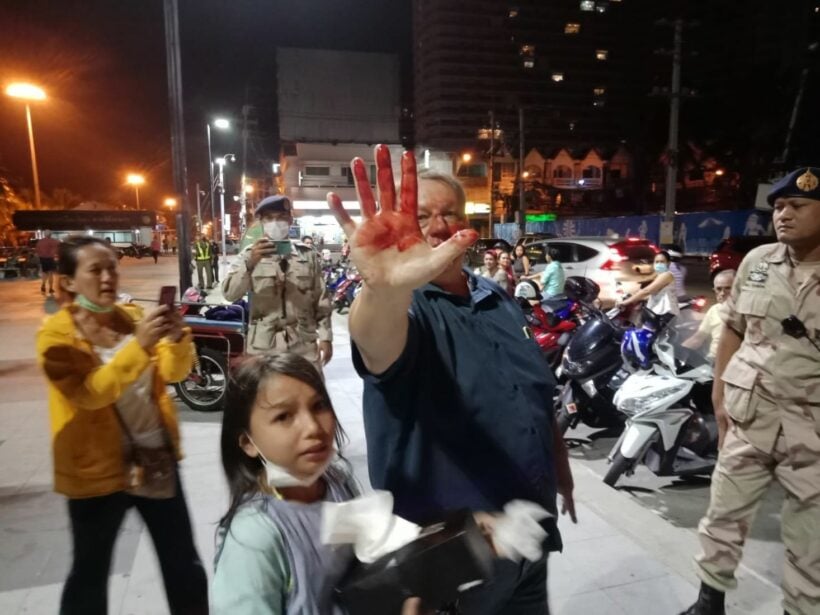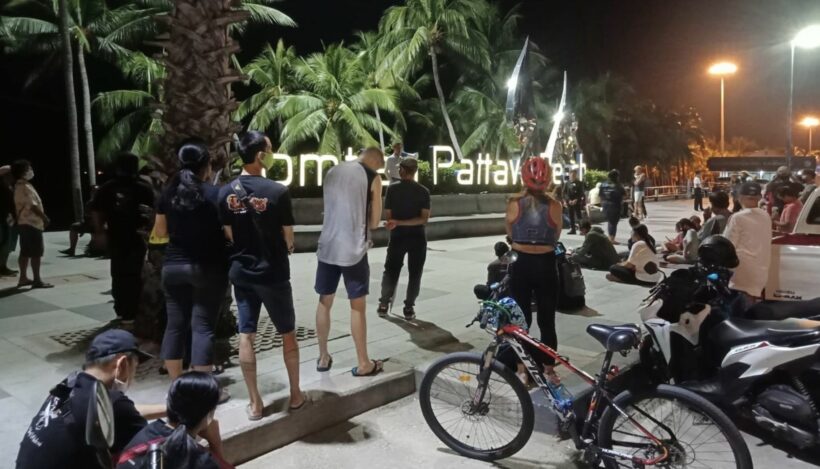 PHOTO: The Pattaya News