Thailand News Today | Burmese border #&#!!!, Charges for Penguin, 9 dead in floods | Dec 4
Thailand News Today, coming to you from the relatively dry Phuket, compared to the horrible flooding in parts of southern Thailand.
5 shot and in critical condition after gang clash in Phitsanulok
5 people have been shot and critically wounded in what police believe to be a turf war between 2 rival gangs in Phitsanulok, Central Thailand.
Police say gang members attacked another gang in the Wang Thong district because they were on "their territory." Police say the alleged attackers threw ping pong bombs and fired shots at the rival gang members. The victims were reportedly found with several bullet wounds and are now in critical condition. Police are continuing their investigations into the attacks and shootings.
Covid-19 spread through commercial sex at Myanmar hotel, border resident claims
A resident of Myanmar's border town Tachileik claims the recent Covid-19 outbreak has spread at a commercial sex venue parading as a hotel. 10 Thai women have so far tested positive for the coronavirus after returning from the location they had worked at. Some confirmed they worked at the 1G1 Hotel.
A local resident has told local media that a group of "fat military generals" from Yangon, where infections continue to rise, had sex with Thai women working at the venue.
The payment for services was up to 10,000 baht for the Thai girls working there.
Meanwhile, a Facebook page that appears to be linked to the hotel advertises jobs for "beautiful women." One post offers a 3 day position to earn 30,000 baht, saying the "entertainment" job has "high class business customers."
150 Thai workers ask to be allowed home from Myanmar's virus-hit Tachilek
The Department of Disease Control says up to 150 Thai nationals have now applied to return from Myanmar, as Covid-19 cases rise in the Burmese border town.
The requests come as health officials attempt to trace hundreds who came into contact with a number of Covid-infected Thai women who crossed back into the Kingdom illegally, bypassing health checks and quarantine.A man in Chiang Rai who had contact with the women has since tested positive for the virus and we're awaiting the results of many more tests as of today.
A total of 10 women, all of whom were carrying the virus, are believed to have made the illegal crossing. 2 of them subsequently boarded flights to Bangkok and Phitsanulok.
The Thai military is working with other relevant agencies to block the border crossing at the second Thai-Myanmar Friendship Bridge, in the Mae Sai district of Chiang Rai. At least 80 officials, accompanied by additional troops, are being deployed to check illegal border crossings. #gateshutafterhorsebolted
Thai Constitutional Court official files contempt charge against protest leader
A student protest leader is facing charges of contempt after he made statements on Facebook critical of the Constitutional Court ruling to acquit PM Prayut Chan-o-cha.
Tuesday's ruling allows the Thai prime minister and former Army General to continue occupying a military-owned residence. Critics have argued that allowing Prayut, a retired general, to say at the Army residence is a conflict of interest.
Now the director of the Constitutional Court's litigation office has filed the charge against pro-democracy protest leader known as Penguin. The director says the Facebook posts were defamatory to the court and had tarnished its reputation.
In addition to the Facebook posts, Montri says the protest leader made an offensive speech following the court ruling at the Lat Phrao intersection in Bangkok. Police are now investigating the claims to determine if charges should be pressed.
Khao San Road remains empty during the day, night crowds keep the street alive
Without foreign tourists at Bangkok's famous backpacker mecca, Khao San Road has gone quiet.
While the nights draw local crowds, it's definitely not what it used to be and the once bustling street remains largely empty during the day time.
The deserted street during the daytime remains an ongoing problem for traders who have long term rents with big price tags attached… reflecting the busy international traffic that used to mingle there.
The area has had a reputation for being an eclectic party street with noisy hostels, cheap alcohol and balloons filled with laughing gas but without the foreign tourists, many of the hotels on the street are now closed with most of the traders unable to quickly adapt to the new market conditions.
Severe flooding in southern Thailand kills 7
Heavy flooding in the south of the country has already killed 7 people, while many others have been injured.
The worst of the flooding, which has affected 9 provinces, is in Nakhon Si Thammarat, which has had over 6 days of persistent rain. In total, the floods have affected over 261,000 households and tens of thousands of people. Vast areas of land are submerged, with road and rail travel severely affected in places.
Other southern provinces hit by the heavy rain and flooding are Surat Thani, Phatthalung, Trang, Satun, Songkhla, and Pattani, Yala and Narathiwat down along the Malaysian border.
Keep in contact with The Thaiger by following our Facebook page.
Never miss out on future posts by following The Thaiger.
Thai FDA files complaint against TV celebrity for false advertising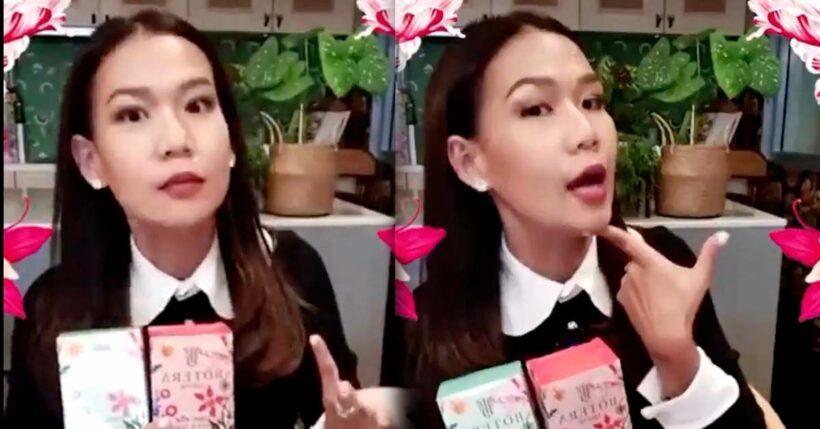 A well-known TV host in Thailand is under fire after she made advertisements saying health supplement products could change a person's face shape and even help people recover from Covid-19. The Thai Food and Drug Administration filed a complaint with the Consumer Protection Division against TV star Patcharasri "Kalamare" Benjamach for false advertising.
Kalamare advertised Botera "power shots." The drinks are said to promote healthy skin as well as overall health. According to the Nation Thailand, Kalamare is seen in video clips advertising the products, claiming the drinks can "sharpen" a person's facial features and even change the shape of the nose and eyelids. In other clips, she says the drinks can help people recover for Covid-19 and cancer, Nation Thailand reports.
The FDA say they want the celebrity to be charged with violating Thailand's Food Act for false and deceptive advertising. The law carries a penalty of up to 3 years in prison and a fine up to 30,000 baht.
SOURCE: Nation Thailand
Keep in contact with The Thaiger by following our Facebook page.
Never miss out on future posts by following The Thaiger.
Woman sentenced to 43 years in prison for violating lèse majesté law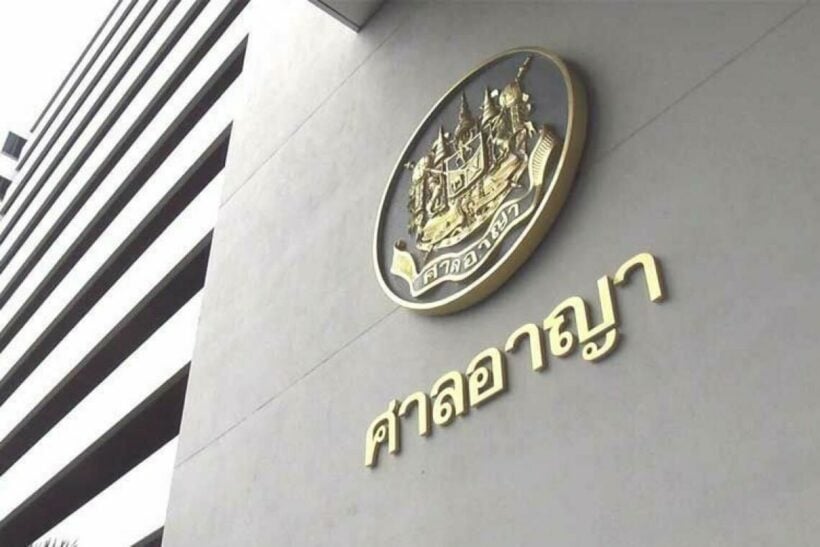 The Bangkok Criminal Court sentenced a former public official to more than 4 decades in prison for violating the country's strict lèse majesté law on insulting or defaming the Thai Monarchy.
The woman, a former Revenue Department official known as Anchan, was found guilty on 29 counts of violating Section 112 of the Criminal Code, known as the lèse majesté law, as well as the Computer Crime Act. She was sentenced to 43 years and 6 months in prison.
Anchan had posted audio clips on Facebook and YouTube of a man making comments considered critical of the Thai Monarchy. The man has been arrested, but officials haven't released any other details.
The ruling comes during an ongoing pro-democracy movement raising subjects that are considered taboo in Thai society. In recent months, dozens of protesters have been charged with violating the lèse majesté law. A senior researcher from the Human Rights Watch as the recent sentence sends a "spine-chilling" message.
"Today's court verdict is shocking and sends a spine-chilling signal that not only criticisms of the monarchy won't be tolerated, but they will also be severely punished."
Section 112 of the Criminal Code:
Those who defame, insult or threaten the King, the Queen, the Heir-apparent or the Regent shall be punished by a jail term of between three to 15 years.
SOURCES: Thai Enquirer | Bangkok Biz News| Independent
Keep in contact with The Thaiger by following our Facebook page.
Never miss out on future posts by following The Thaiger.
UPDATE: Confusion over Covid-19 tests for visa extensions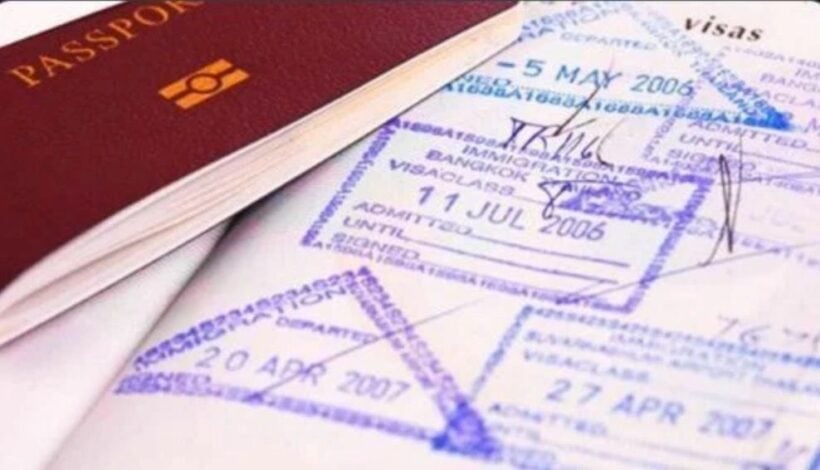 UPDATE: Khaosod English removed a story on Covid-19 tests for those seeking visa extensions and replaced it with the article "Immigration backtracks on plan to require Covid-19 test for visa extensions." They say the previous report sparked uproar among expats and immigration police spokesperson has since apologised for the misunderstanding.
Original article…
Confusion reigns today over whether Covid-19 tests will be required for visa extensions. While The Phuket News spoke with an immigration official who said "no… you don't need a Covid-19 test to extend your visa or apply for a work permit", Khaosod English wrote an article headlined "Covid-19 test will be mandatory for all visa extension".
The Thaiger also contacted a respected visa agent who said Covid-19 tests are, indeed, now required for applying for both visa extensions and work permits, even renewals.
The Thai Immigration Bureau has not made any official announcement regarding Covid-19 tests. Talk about Covid-19 tests for foreigners was brought up after a rule was published in the Royal Gazette last month, officially adding Covid-19 to a list of dangerous diseases, prohibiting those infected with any of the listed illnesses from entering the country.
Immigration Police Bureau spokesperson Archayon Kraithong told Khaosod English that proof of a negative Covid-19 test will be required for visa extensions, regardless of how long a foreigner has stayed in Thailand. On the other hand, Phuket immigration deputy chief Nareuwat Putthawiro told The Phuket News that Covid-19 tests will not be required for visa extensions or work permit applications.
"We do not require any medical documents for an application to renew a visa, because there are few foreigners' movements outside Phuket. Most of them live and work in Phuket, and have done so before the new wave of Covid-19… So they do not have to worry about it. Everything is still the same."
Medical exams are currently already required for most work permit applicants (including tests for Syphilis and Elephantiasis). A visa agent told The Thaiger that Covid-19 tests have been added to the medical examination requirements for work permit applicants. But, on the other hand, Phuket immigration says they DO NOT require Covid-19 tests for work permit applicants.
"We have not received any notices about Covid-19 requirements for processing applications to renew visas. If we do receive any such orders, we will let the public know."
It isn't the first time there has been conflicting statements coming out of different officials, in different immigration offices on different days.
SOURCES: Phuket News| Khaosod English
Catch up with the latest daily "Thailand News Today" here on The Thaiger.
Keep in contact with The Thaiger by following our Facebook page.
Never miss out on future posts by following The Thaiger.