Thailand News Today – April 1, 2020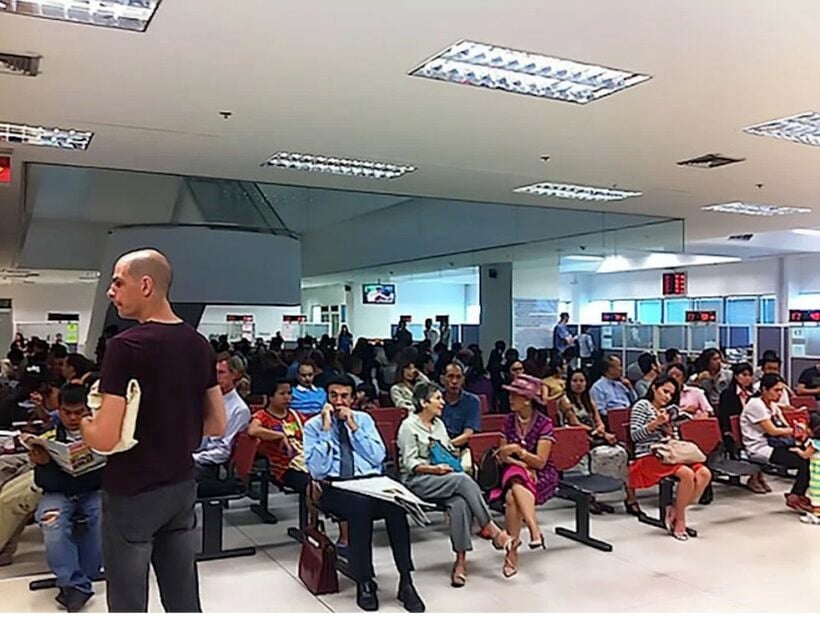 Thailand coronavirus cases rise to 1771, two more deaths
Thailand's now has 1,771 Covid-19 coronavirus cases, with 120 new cases confirmed over the last 24 hours and 2 more patients succumbing to the disease.
As of today 1,429 patients are under treatment, 23 are in critical condition. 342 have recovered and been discharged. There has now been a total of 12 deaths in Thailand. Of the five new cases in Phuket, all had become infected around the island's Bangla Road red light district.
Thai PM says tourists will get automatic visa extensions
Cabinet is going to extend a virtual amnesty for tourists who will overstay their visa because they've become stranded.
Thai PM Prayut Chan-o-cha says he's concerned that foreigners seeking visa extensions have been gathering in their hundreds at Thailand's immigration offices each day, at a time when social distancing is needed.
A deputy ministry spokesman announced that the Thai cabinet has responded with a move to grant automatic renewal of tourist visas for visitors who arrived in Thailand after March 1. People who hold other types of visa, or who arrived before March 1, still need to go visit their nearest immigration office for extensions.
We'll publish more information about the announcement when it becomes available.
Bangkok Airways cancels all domestic flights from April 7
Bangkok Airways has announced today that they will cancel all it domestic flights from April 7 – 30. The company's vice president says the flights that are being cancelled are…
Bangkok – Chiang Mai
Bangkok – Phuket
Bangkok – Trat
Bangkok – Sukhothai
Bangkok – Samui
Samui – Phuket
Thailand's reservoirs and dams reaching critically low levels
The start of the annual wet season isn't far away, maybe this month, but Thailand's water sources are running on empty.
The Department of Disaster Prevention and Mitigation reported today, that Thailand has seen a large drop of useable water in dams and reservoirs by an average of 30% of their capacity, due to the lack of rain in the first three months of the year.
21 dams in these provinces have reported critically low water levels. Meanwhile, 187 reservoirs nationwide also reported water levels at below 30% including 50 reservoirs in the North, 100 in the Northeast, 33 in Central and four in the South."
Lampang, Tak, Uttaradit, Chiang Mai, Uthai Thani, Chaiyaphum, Khon Kaen, Nakhon Ratchasima, Udon Thani, Buriram, Suphan Buri, Lop Buri, Chachoengsao, Nakhon Nayok, Chonburi and Rayong .
Regional round-up
PHILIPPINES
Philippines awaits Chinese expert team as cases rise to more than 2,000
Police lock up 'curfew breakers' in dog cage in Philippines
SINGAPORE
Boom time for golf in Singapore with courses full; spending time outdoors seen as 'safe'
INDONESIA
Indonesia declares health emergency. President Joko Widodo announces $24.7 billion package to minimise virus' impact
VIETNAM
Vietnam has announced a national lockdown to fight Covid-19, with nearly 100 million people ordered not to go outside except for food and medical needs
VIETNAM
The state-run Vietnam News Agency stopped printing English-language newspaper until April 15, after one of its reporters tested positive for Covid-19
MALAYSIA
The Malaysian government urges women to 'dress up and stop nagging husbands' during lockdown, then apologises for post
15 minute coronavirus tests now on trial in Thailand
As promised, Bangkok's Chulalongkorn University has rolled out a new 15 minute Covid-19 coronavirus test strip.
The test is aimed at increasing the number of people that can be screened for the Covid-19 virus and easing the burden on Thailand's health system. The new rapid strip tests detect antibodies in the blood serum or plasma which could indicate that a patient either currently or previously had Covid-19. It works with a drop of blood and gives a first positive or negative result in 10 – 15 minutes.
Keep in contact with The Thaiger by following our Facebook page.
Never miss out on future posts by following The Thaiger.
Government in control of Mor Chana app, says user data will be kept private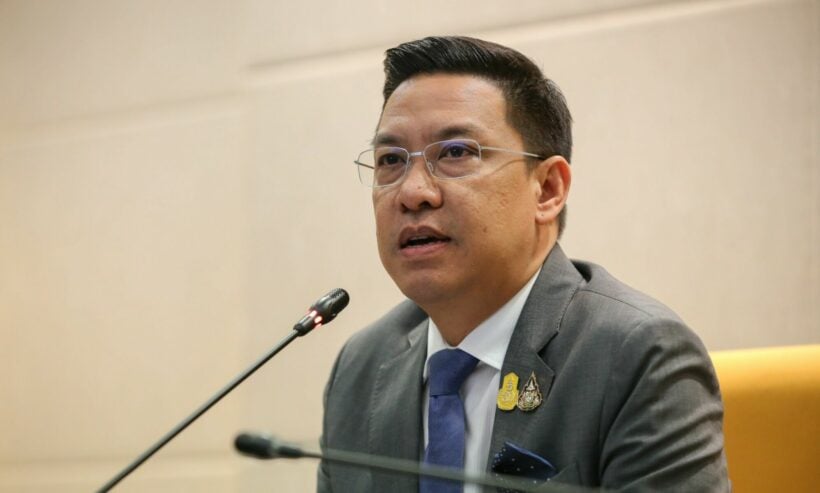 The Thai government is taking full control of the Mor Chana application, which is used to trace Covid-19 infections and alert users if they are in a high risk area. The Digital Economy and Society Minister says the government will still be working closely with the app developers, adding that users can be assured that their data will be kept private.
The Mor Chana Volunteer Team, the app developer, made a post on their Facebook page saying the Mor Chana contact tracing application will be 100% under government management and control from now. The team will be responsible only for the open source programme development. The post has prompted public comments about the reason behind the application handover to the government.
Minister Buddhipongse Punnakanta says the government will take full responsibility for the application management and control measures, but the collaboration with the app developers will continue. The developer team's announcement is just to inform the public about the app.
He also says some app functions will be redesigned and adjusted to be more friendly to use and won't violate users' data privacy. Personal information such as users' names and mobile numbers for registration won't be required anymore.
SOURCE: Post Today
Keep in contact with The Thaiger by following our Facebook page.
Never miss out on future posts by following The Thaiger.
Thailand News Today | Weekend Bangkok bombs, Thailand fires, Covid update | January 18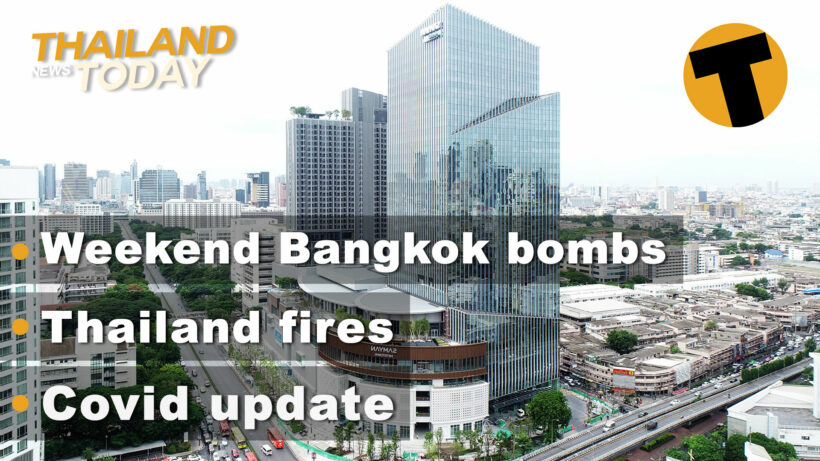 369 new Covid-19 cases were reported today during the daily briefing. Most cases were detected in Samut Sakhon in a mass testing campaign. Thailand currently has 3,147 active Covid-19 cases under treatment and investigation.
12,423 infections have now been detected since the start of 2020 – 8,186 of them reported since December 20 last year… just a month back.
12 of today's newly announced cases were detected in quarantine from people arriving from overseas.
Police say they will issue arrest warrants for at least 2 people in connection to Saturday's bomb attack near the Chamchuri Shopping Centre and Sam Yan MRT, just a few hundred metres from Lumphini park.
The people are suspected of throwing a ping pong bomb into a group of police officers, njuring 3 policemen and 1 reporter. Metropolitan police say the perpetrators threw the bomb from a vehicle as they were travelling over the flyover. Police found nails, wire and black electrical tape at the scene of the modest explosion.
The attack occurred at 6pm on Saturday, during a pro-democracy rally over the government's enforcement of the lesé majeste law, which has seen over 43 people arrested, including students, since last November. Just last week, a Thammasat University student was arrested in his dorm room over lese majeste charges.
It might be a while until tourists can visit Australia, or Australians travel overseas. The Australian government has announced that borders might not reopen until at least 2022. Australia is rolling out its local immunisation program next month, but even if most of the population is vaccinated against Covid-19, the Australian government says it will probably wait to make sure the vaccine prevents the transmission of the virus before fully reopening borders.
Australia's borders are only open for citizens, residents, those with family in Australia and travellers who have been in New Zealand for the previous 14 days. All incoming travellers must quarantine for 14 days unless they come from an area classified as a "green safe travel zone."
The government announced today…. Already airlines have indicated that if you're not vaccinated you can't travel overseas and I think that'll be an incentive to a lot of people. Looks like I'll be chatting to family over Zoom for another year.
Thailand is on fire. The burning off of harvested crop plantations is lighting up the agricultural areas. The truth is starkly revealed in this live NASA satellite feed which tracks the fires around the world.
The website Firms.Modaps, shows the concentrations of the current fires around Central Thailand, north of Bangkok, parts of Isaan, north east of Bangkok, and around Chiang Mai in Northern Thailand.
Notably the concentration of fires in northern Cambodia and across the north-western border in Myanmar, is also causing plenty of problems as the foreign smoke drifts across the borders. No matter what Thai officials do to enforce the rice, sugar and corn plantation burn-offs, there is little they can do about the haze drifting across the borders.
Bangkok, so close to clusters of fires, is in for bad air pollution this week, or anytime the light winds of the start of the year blow from the north or the east. The lack of rain adds to the problem, the annual problem, that engulfs Thailand's capital during days between December and April, with the worst month, statistically, being March.
Chiang Mai also has a local geographic problem which exacerbates the bad smoke pollution. The city is in a valley, surrounded by hills, trapping in the smoke and helping block any breezes that could otherwise blow it away.
A 44 year old Australian man is wanted by Thai police for allegedly sexually abusing children in Thailand. Mr Adam Fox financially supported some migrant children in poverty stricken areas and allegedly sexually abused them.
He is wanted for allegedly sexually assaulting or abusing at least 3 Burmese boys, all under 15 years old, at his home in Tak's Mae Sot district near the Myanmar border.
According to the Sydney Morning Herald, Adam has claimed the accusations are a "set up." The Herald notes there is an explicit video allegedly involving Mr. Fox and a boy, as well as messages that go into detail about sexual abuse.
Reports of alleged sexual abuse came in after a local school principal noticed some of the boys had been absent from class, according to human trafficking investigator Daniel Isherwood.
Keep in contact with The Thaiger by following our Facebook page.
Never miss out on future posts by following The Thaiger.
Visitors to Phuket from "highest risk" areas must show Covid-19 test results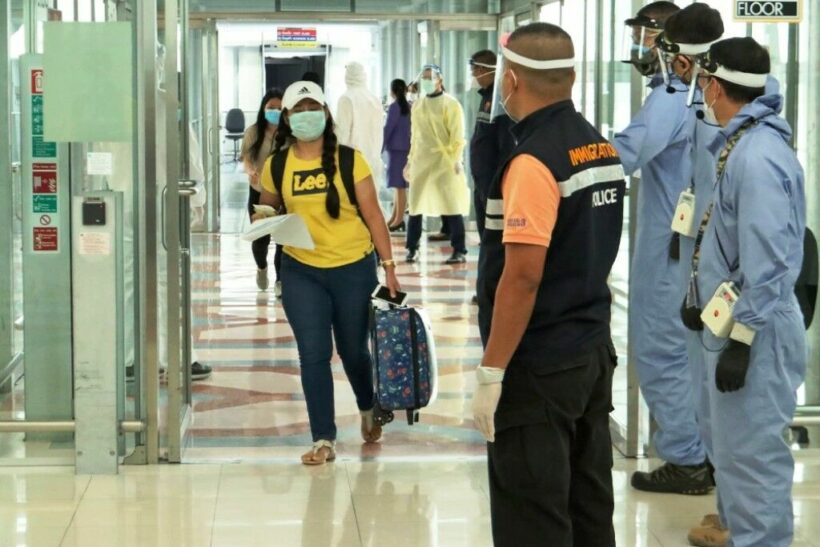 People arriving Phuket from the "highest risk" areas are required to take a swab test by the staff at emergency operation centres (EOC) or show the test result document endorsed by the EOC staff made within 72 hours of their arrival. The revised order is effective from now until January 31, according to the Phuket Governor.
Those people who are on a brief business trip to Phuket need to show certificates from their employers describing the reason and necessity of their trips. If they want to leave their accommodations, they have to make a request to the EOC and clearly explain the reason as well as the time and destination. Visitors are also asked to avoid going to the community areas to avoid crowded gatherings.
It is noted that the revised order by the governor has not been officially promoted by the Phuket office of the Public Relations Department. However, all visitors are still asked to register online via the Mor Chana contact tracing application and via www.gophuget.com according to the order re-issued on Friday.
SOURCE: Phuket News
Keep in contact with The Thaiger by following our Facebook page.
Never miss out on future posts by following The Thaiger.