Thailand News: Abhisit enters reform surge; Suthep sets for final battle; Mers alert; Power drain; Thawil refocuses on South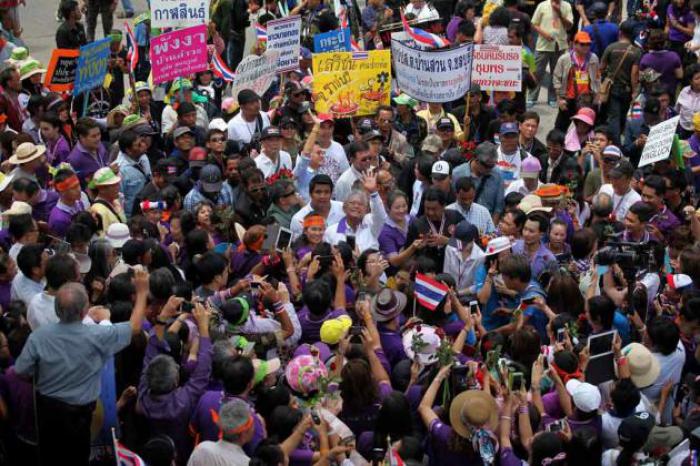 PHUKET MEDIA WATCH
– Thailand news compiled by Gazette editors for Phuket's international community
Abhisit's reform talk starts
The Nation / Phuket Gazette
PHUKET: In a renewed effort to help end the political deadlock and avert further violence, Democrat Party leader Abhisit Vejjajiva yesterday unveiled a plan to hold talks with some prominent figures and parties to seek a solution for the country.
"We need to guide our country towards reform. Reform must be carried out under constitutional and democratic principles. And the election process must be acceptable to all," the former prime minister said yesterday.
Abhisit said he would meet today with Kittipong Kittayarak, permanent secretary of the Justice Ministry, and the Reform Now Network, followed by General Tanasak Patimapragorn, supreme commander of the Armed Forces, on Monday.
He would also attempt to hold similar discussions with the government, political parties and various groups of demonstrators.
"I am confident that with a common starting point agreed upon, we will be able to find the answer for our country in the long run. It will be a good answer for our country's future and for our children and grandchildren," he said.
"I would like to invite you all to give our country a chance."
His remarks came in a 3.49-minute video uploaded to YouTube.
Abhisit said that with caretaker Prime Minister Yingluck Shinawatra and anti-government protest leader Suthep Thaugsuban refusing to hold talks to end the crisis, he felt he could not remain idle.
"We have to start by admitting that nobody will get all they want. We have to start with adhering to the national interest and finding a common point that will allow the country to move forward," he said.
The answer for the country, Abhisit said, does not depend on an election that threatens to renew confrontation and violence, contests to draw the biggest rally crowds, a court verdict, or even another military coup.
Parties should not be pointing fingers at each other over the political deadlock, he said, adding that he included himself and his Democrat Party in this.
"It's not time to blame each other. We are all responsible for having brought the country to this point," he said. The country should not be allowed to remain in this state any longer, Abhisit said, adding that fears have arisen of increased violence, and possibly a coup or even a civil war.
Kittipong said he would meet with Abhisit as a member of the Reform Now Network, and not as the permanent secretary of the Justice Ministry.
The People's Democratic Reform Committee (PDRC) welcomed Abhisit's proposal to find a breakthrough for the country, saying it was in line with the anti-government movement's goal.
"The PDRC is ready to have a talk with Abhisit and anyone else who has good intentions toward the country," PDRC spokesman Akanat Promphan said.
Ruling Pheu Thai Party spokesman Prompong Nopparit offered to liaise between Abhisit and the government.
Abhisit would act as a good mediator between the government and Suthep, who is the PDRC's secretary-general, he said.
Yingluck did not respond to Abhisit's call for talks between himself and the prime minister. She simply smiled when asked to comment on his request.
Yingluck, who is also the defence minister, urged the military and the bureaucracy to remain politically neutral.
Suthep prepares PDRC faithful for 'final battle' against govt
The Nation / Phuket Gazette
PHUKET: Anti-Government People's Demo-cratic Reform Committee (PDRC) leader Suthep Thaugsuban vowed yesterday that his group was launching a final battle to topple caretaker Prime Minister Yingluck Shinawatra in three to seven days.
Suthep made the comment to Provincial Electricity Authority (PEA) staff as he led thousands of protesters to PEA headquarters on Ngamwongwan Road in Nonthaburi, in an attempt to persuade state enterprise employees to join the upcoming mass protest to oust Yingluck.
"We need to win in this [final] battle. It may take three, five, or seven days," he told PEA staff. "There will be several special operations along with the rally."
Suthep told supporters at Lumpini Park on Wednesday night that on April 30 he would announce when and where the PDRC would have the final rally and urged supporters nationwide to get ready when he blew the whistle.
"It will be the final, the end of our almost six-month-long peaceful protest, when all people come out together to overthrow her [Yingluck]," he said.
He added that if Yingluck was not toppled, he was "ready to give up and turn myself in to the police and let these bad guys remain in power to plunder the country".
PEA staff welcomed PDRC leaders with the blowing of whistles, roses, money garlands and lemonade. "PDRC and PEA … love the nation and reform Thailand" was written on the cups.
Suthep had earlier received strong support from executives at several state enterprises, saying they were just waiting for him to "blow the whistle again". They included executives from the Electricity Generating Authority of Thailand, the Metropolitan Electricity Authority and the Bank for Agriculture and Agricultural Cooperatives.
Suthep plans to march to Thai Airways International's head office today. The national carrier's union has vowed to come out in full force to welcome him.
Meanwhile, United Front for Democracy against Dictatorship adviser Thida Tavornseth said the body would hold six "warm-up" rallies in some provinces over the next week as a rehearsal for a mass rally prior to the Constitutional Court ruling on Yingluck's premiership status. The case relates to the unlawful transfer of National Security Council chief Thawil Pliensri.
Find Karen activist, dept urges
The Nation / Phuket Gazette
PHUKET: The RIGHTS and Liberties Protection Department (RLPD) has been pressing for progress in the investigation into the disappearance of a Karen activist.
Por Cha Lee Rakchong-charoen, also known as Billy, has been missing since April 17.
"This case has affected the image of Thailand," RLPD director general Narat Sawettanan said yesterday.
He said his department had been in contact with the National Police Office and Provincial Police Region 7 to follow up on the progress in the case.
Billy disappeared shortly after Kaeng Krachan National Park chief Chaiwat Limlikhitaksorn questioned him about wild bee honey in his possession.
Several organisations suspect that Billy's decision to file a lawsuit against Chaiwat and the Department of National Parks, Wildlife and Plant Conservation may have something to do with his disappearance.
Three years ago, officials set fire to the homes of Karen villagers living in the Kaeng Krachan National Park, and Billy helped the villagers take their case to the Administrative Court.
"The international community is now watching," Narat said.
According to him, the RLPD and non-governmental organisations agree that a white list should be compiled to prepare VIP protection for leaders and prominent figures engaged in community works, as they may be vulnerable to enforced disappearance.
Thailand News Today | Waiting for vaccine, new face of Thailand expats, teacher complaints | Oct 1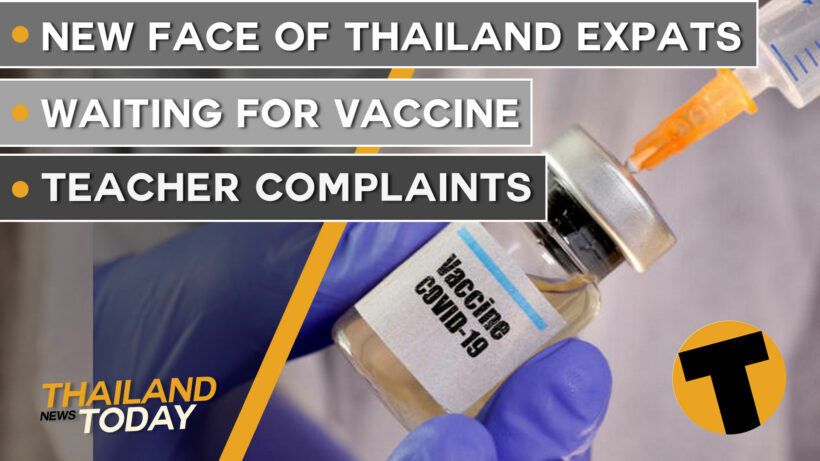 Daily Thai news on The Thaiger. All the latest information about Thailand, Monday to Friday on Thaiger News Today.
Thailand beaches may limit visitors until Covid-19 vaccine is available
Beaches and national parks might not fully open to international tourists until a Covid-19 vaccine is available. The claim comes from the Tourism Council of Thailand president. Around 120 to 150 tourists departing from China are set to arrive in Phuket on October 8 after a 6 month ban on international tourists. They'll have to go through a 14 day state quarantine, but after that, they may not be able to enjoy some of the island's beaches. A report from Bloomberg says it's "unlikely" beaches and parks will fully open to overseas travellers until a vaccine becomes available. At this stage there are still many questions about a successful vaccine either becoming available or the efficacy of such a vaccine even when it is. Then there are questions about whether getting a vaccine will become a condition of travel to Thailand or internationally. For the time being, only tourists on select charter flights with a 90 day Special Tourist Visa can enter the country. "It's good for the country to reopen even if it's just for trial … Once we've tested our reopening plan for a month, we can assess how to go forward and allow more visitors to come in."
Changing face of Thailand's expats
Thailand's dominant working expat nationality in past decades has been Japanese, currently making up 18% of expatriates in the country. But that dominance is about to be overtaken. While Japanese expatriate numbers are decreasing, a CBRE report notes that Chinese and Filipino expats are on the rise in Thailand. There were 28,560 Japanese expats in Thailand as of Q3 2020, just ahead of the Chinese expat contingent at 25,811. As China's manufacturing has shifted overseas and Filipino expatriates have increased in line with local demand for teachers fluent in English, there's been a continuing de-centralisation of the expat communities living in Thailand. You can read more about that report, and the effects on the Thai property market at thethaiger.com
More reports of alleged student abuse, parents file complaint against teacher
More reports of teachers allegedly abusing their students have come to light after a Nonthaburi teacher was caught on video pushing a kindergarten student to the floor, pulling a student across the floor and repeatedly hitting other students. Now more classroom videos of teachers allegedly abusing their students are being widely shared online as well as photos of children's marks and injuries from the alleged abuse. Meanwhile, the main Thonburi school, at the centre of the current allegations, has agreed to pay compensation, including refunding school fees, paying medical costs, and better screening and scrutiny of teaching staff.
Contestant eliminated from Miss Universe Thailand after manager infiltrates organising committee
One of the favourites to take the Miss Universe Thailand title when the contest is held on Saturday, October 10, has just been kicked out for breaking the rules. Chayathanus Saradat, also known as "Cheraim", is accused of allowing her manager and chaperone to infiltrate the organising committee. It's understood he manager, aka "Ken", attended numerous committee meetings, potentially getting the inside scoop on what questions contestants might be asked, and giving his client an advantage. Thailand still has a fascination for the 'beauty contestant' format and there are hundreds of such contests conducted around the country each year.
Police confiscate 300 kilos of marijuana in central Thailand drugs bust
A drugs bust in the central province of Nonthaburi, just north of central Bangkok, has netted 300 kilos of marijuana, valued at around 2 million baht. Anti-narcotics officers confiscated the haul yesterday when they apprehended 3 men in a department store car park. Thai Residents reports that dried marijuana usually fetches around 6,500 baht per kilo on the black market. It's understood this consignment was on its way to a Bangkok-based dealer when it was intercepted.
Keep in contact with The Thaiger by following our
Facebook page
.
Never miss out on future posts by
following The Thaiger
.
Travel agents push to end quarantine for tourists from countries at low risk for Covid-19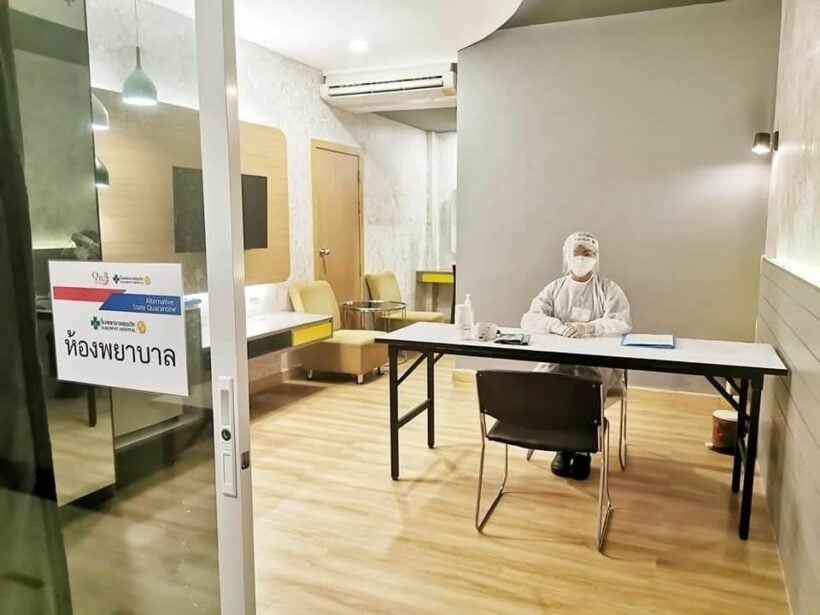 Travel agents are pushing to end the 14 day quarantine required for foreign tourists arriving from countries classified as a very low risk for spreading Covid-19, hoping the government will agree with the idea and start in December. The move could bring in at least 100,000 tourists per month, according to president of the Association of Thai Travel Agents, or ATTA, Vichit Prakobkoson.
The thought of 2 weeks in isolation before enjoying a vacation turns away a lot of potential tourists. Vichit says the idea of quarantine "repulses" them. But some tourists are still onboard with travelling to Thailand, even if that means spending 14 days in quarantine.
Around 120 to 150 tourists on the new Special Tourist Visa are set to arrive next week from China to Phuket after a 6 month ban on international tourists. The tourists are required to quarantine for 14 days at a state approved facility. The new visa allows a 90 stay and can be renewed twice, adding up to about 9 months.
Vichit says new measure won't be enough to revive Thailand's crippled tourism industry which took a hit when the country halted international travel to control the spread of the coronavirus. 1,200 foreign tourists are expected to arrive each month under the new Special Tourist Visa, but Vichit says the number of monthly tourists could increase to 100,000 each month if the quarantine is waived for people from countries consider low risk.
"The government should challenge and revoke the state quarantine, if possible, by this December for certain countries. If so, approximately 100,000 foreigners a month would travel to Thailand and might stay for 5 to 7 days."
SOURCE: Pattaya News
Keep in contact with The Thaiger by following our
Facebook page
.
Never miss out on future posts by
following The Thaiger
.
Opening borders could cause a second Covid-19 outbreak, epidemiologist says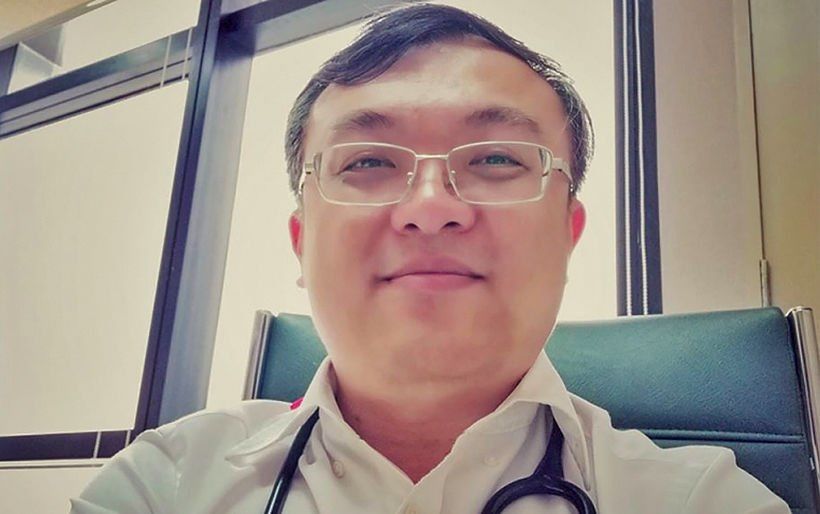 Opening Thailand's borders to foreign tourists may open a "Pandora's box" of Covid-19 infections, according to leading epidemiologist on the Chulalongkorn University Faculty of Medicine Thira Woratanarat. After a 6 month ban on international tourists, the first group of travellers on the new Special Tourist Visa are set to fly from China to Phuket on October 8. Thira says the move puts the country at risk of a second coronavirus outbreak.
"If the country decides to take risks, everyone must rely on themselves because this is a war between virus and humans and people need to survive… The country will be a new endemic area if the government cannot contain the spread of the disease effectively. And even if there is a Covid-19 vaccine, it might be too late."
The 120 to 150 tourists arriving next week on the Special Tourist Visa are required to quarantine at a state approved facility for 14 days. They are also required to be tested for Covid-19 before their flight and before being released from quarantine.
Thira has been vocal for months on his disapproval for opening the borders to foreign tourists and has stood firmly against proposals like so called "travel bubbles." He says the coronavirus cases across globe have continued to raise and warns that people in Thailand should still abide by coronavirus prevention measures like wearing a mask.
"Many countries are still under the severe pandemic and have an infection rate 20 times that of Thailand's, so Thailand will be at a risk of becoming a pandemic hotspot after the country is reopened."
SOURCE: Nation Thailand
Keep in contact with The Thaiger by following our
Facebook page
.
Never miss out on future posts by
following The Thaiger
.