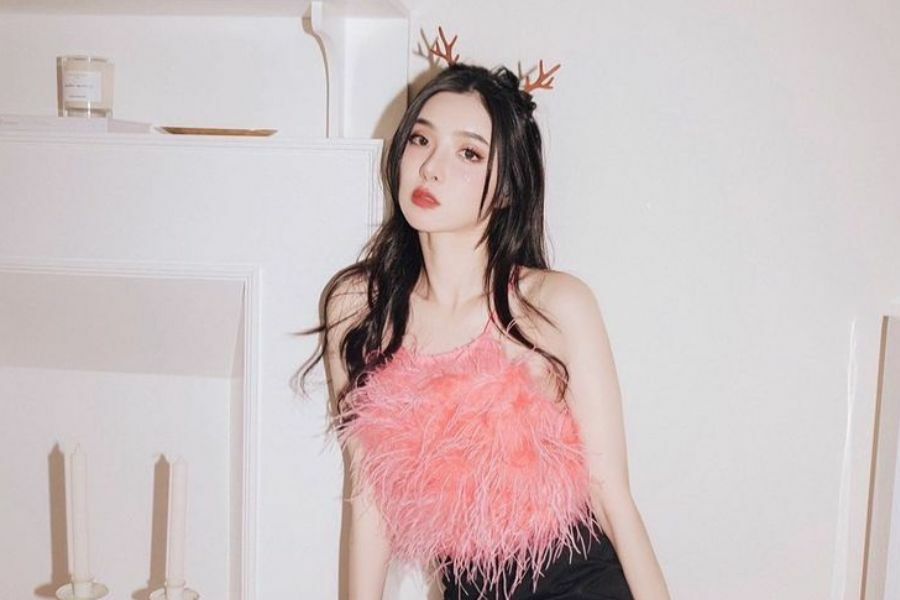 The compulsive melodrama continues between a Taiwanese actress and the "bastard police" who allegedly extorted 27,000 baht. In the latest episode of the compelling drama, it turns out the Royal Thai Police (RTP), are lying bastards.
Late last week the RTP denied extorting money from An Yu-Qing ( 安于晴), also known as Charlene An, but today a Thai squad leader from Huay Kwang Police Station in Bangkok admitted that he did extort 27,000 baht from the Taiwanese actress. More details will be released soon.
An revealed her horror trip to Thailand on her Instagram account saying the RTP, who she called "bastard police," extorted 27,000 baht from her and her female friends on January 4.
Her story went viral on Thai social media after the travel blogger translated and shared the story on the Facebook page Hello Taiwan! I'm Coming! (หนีห่าวไต้หวัน ฉันมาแล้ว).
The RTP led by the Metropolitan Police Bureau investigated the incident and denied all allegations on Friday, January 27. Officers insisted that the Taiwanese group did not have passports and carried illegal vaporizers.
The commissioner of the Metropolitan Police Bureau, Samroeng Suanthong, explained that the checkpoint was operated by seven police officers from the Huay Kwang Police Station. The officers asked the Grab car of the Taiwanese tourists to stop and found that the actress was drunk and did not have a passport.
Officers also found that An had a vape in her possession and warned her that it was illegal in Thailand. Somroeng said the police and the tourists had difficulty communicating because of the language barrier. The tourists could not speak Thai or English very well. Officers later released the Taiwanese group adding they did not request any money from them.
The Taiwanese actress was angry and posted on her Instagram account that the RTP were liars. She said…
"I wasn't drunk at all! I will let all of you know again after I finish talking with Interpol. Thai police are unfair. They blamed me to make themselves clean. It's all about their benefits! Stop talking nonsense!"
The latest report from Matichon confirms that a police officer lied, as stated by a Taiwanese actress. Commissioner Nithi Saengsawang of the Metropolitan Police Bureau announced that one of the six officers involved admitted to soliciting money from the actress.
The officer in question is the squad leader of the Huay Kwang Police Station. Further updates are expected to be released today.
UPDATE: 'Bastard police' deny extorting 27,000 baht from Taiwanese actress
Bangkok Police refuted allegations of extorting 27,000 baht from a famous Taiwanese actress and her friends. Police said the actress was drunk, did not have a passport, and was carrying an illegal vaporizer.
The Perfect Girl actress 安于晴 (An Yu-Qing), also known as Charlene An, posted about her nightmare trip to Thailand yesterday where she warned foreigners not to come to the Land of Smiles because it would not put a smile on your face.
An claimed she was extorted of 27,000 baht on fake, trumped-up charges, and told foreign tourists coming to the kingdom to be aware of Thailand's "bastard police!"
Police hit back denying they extorted any cash from the 32 year old. They said they let her go with a warning for being drunk and carrying an illegal vapouriser in her luggage.
Pol Maj Gen Samroeng Suanthong, Deputy Commissioner of the Metropolitan Police Bureau, told Thai media last night that the checkpoint was manned by six officers from the Huai Khwang Station as part of a normal operation to ensure new year holiday safety.
"When the officers stopped the taxi carrying the Taiwanese actress and her friends around 1am on January 4, they carried out a normal search for illicit items in line with procedures.
"The actress appeared drunk and did not have a passport.
"Police had communication problems with the group, who spoke Chinese while the officers used English and gestures.
"The actress told police that she would have a friend bring her passport to the checkpoint. The policemen waited for over an hour but no one showed up.
"Due to communication difficulties, both sides became frustrated and grew irritated with each other.
"When the officers asked the tourists to open their bags, they found a vapouriser belonging to the actress. The policemen warned her that such e-cigarette devices were illegal in Thailand.
"Finally the policemen had to move their checkpoint to another location as scheduled. They let the actress' group go without any legal action and there was no extortion as claimed.
"Video from local surveillance cameras showed that the policemen stopped the taxi at the checkpoint and they did not bring anyone from the checkpoint to any deserted alley to demand money.
"Police plan to call the taxi driver and gather evidence to prove their innocence."
E-cigarettes, vapes, and juice refills have been illegal in Thailand since 2014.
There are various tiers of penalties, but being caught vaping or even with an e-cigarette in your possession, could result in a fine of up to 30,000 baht and a jail sentence of up to 10 years.
It seems strange police did not fine the actress or indeed impose a jail sentence if this is indeed the law in Thailand.
ORIGINAL STORY: Taiwanese actress warns tourists to be aware of Thailand's 'bastard police'
A famous Taiwanese actress warned foreign tourists coming to Thailand to be aware of the kingdom's "bastard police!"
The actress revealed on social media that the Royal Thai Police (RTP) extorted 27,000 baht from her and her friends on fake, trumped-up charges while they were travelling in Thailand at the beginning of this month.
The Thai Facebook page Hello Taiwan! I'm Coming! (หนีห่าวไต้หวัน ฉันมาแล้ว) translated the Instagram posts of The Perfect Girl actress 安于晴 (An Yu-Qing), also known as Charlene An, and posted it yesterday.
The 32 year old movie star shared her bad experiences on Instagram after returning home from Thailand. An said…
"It happened to me on Wednesday, January 4. My friends and I were travelling to our hotel by taxi at about 1am. The checkpoint police asked us to stop. They searched the car, our bags, and us.
"They couldn't find anything illegal on us, so they kept asking to check our visas. I gave them my visa, the VOA (visa on arrival), which was issued legally at the airport. The officers refused to let me pass, saying my visa was unacceptable. They said I had to carry the printed visa with a stamp from the official department only. They tried every way to fake the charge against me."
One of An's friends recorded videos as evidence but the police caught her and ordered her to delete the footage.
The women were taken to a police station where they weren't allowed to sit down. They then terrorized the women like criminals, screaming at them, scolding and scaring the group and demanding an apology for something that did not do.
In the end, An begged the police to let her go and tried to say sorry in Thai but it did not work. She said…
"I nearly bowed at their feet. I begged them and did everything that I could. Two hours later, the officers took me to a blind spot where there were no CCTV cameras and told me…
"Everyone has to pay 27,000 baht to be free."
An paid so she could escape their nightmare. The police called a taxi and let them go after they handed over the cash.
The film star witnessed a group of five female Koreans being terrorized too, as she was leaving the police station. She said…
"Are Asian tourists the target of this bastard police?"
An said it was the worst experience of her life and said she would never visit Thailand again. She said…
"Bangkok sucks! Bye!"
The Facebook page also translated an interview with a Taiwanese local news agency. An said…
"I would like to warn every Taiwanese who plans to go to Thailand, don't carry too much cash. The police will check your wallets and try to get your cash with a fake charge."
Corruption and money extortion involving foreign tourists and the RTP is a hot topic in Thailand. The recent issue of the VIP packages and fast passes offered to Chinese tourists has not yet been resolved. The RTP are in a real crisis and the year is barely a month old.


Join the conversation and have your say on Thailand news published on The Thaiger.
Thaiger Talk is our new Thaiger Community where you can join the discussion on everything happening in Thailand right now.
Please note that articles are not posted to the forum instantly and can take up to 20 min before being visible. Click for more information and the Thaiger Talk Guidelines.