Storms raise flood threats in 37 provinces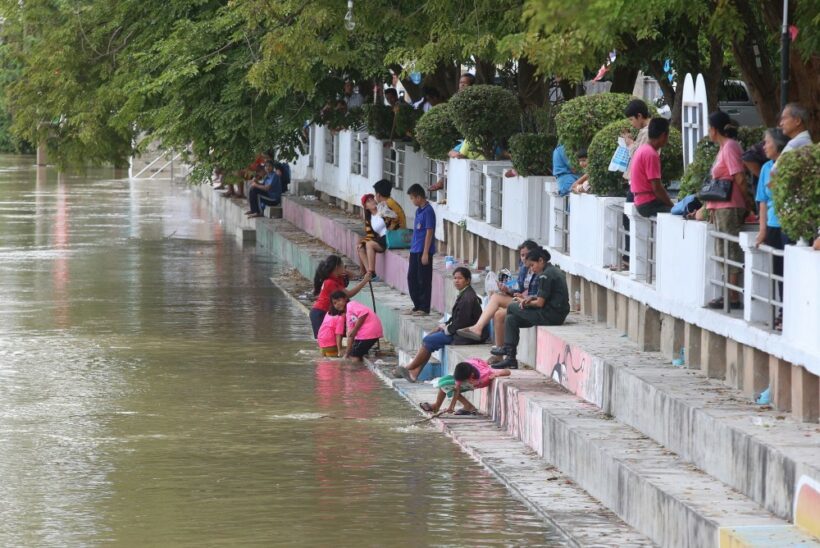 Whilst the flood situation in the far north of the country, bordering the Mekong River, has abated over the past week, the situation is still dire for many other communities around the Kingdom today.
Disaster warnings have now been issued as heavy downpours threaten to bring flash floods and landslides to 37 provinces across Thailand.
A monsoon storm is predicted to increase rainfall in the Northern, Northeast, Central, East and South of Thailand until next Tuesday.
Among the at-risk provinces are Surat Thani, Chiang Rai, Ubon Ratchathani, Nakhon Phanom, Kanchanaburi, Lop Buri, Saraburi, Chachoengsao, Chon Buri, Krabi, Phuket, Phang Nga and Trang.
Surat Thani has already faced the wrath of floods, with soaring water levels. Hundreds of people along the Khlong Sok Canal in the province's Phanom district are now living on the upper floors of their homes as floodwater, up to a metre and a half deep, rises below them.
Of the three districts flooded by overspill from the canal, Phanom is the worst-hit, said a source at the province's disaster prevention and mitigation office.
Chai Buri and Than Chana are also inundated. In Chai Buri, homes and several roads in three villages are under 50 to 70 centimetres of floodwater and classes at some schools have been suspended.
In Krabi province, Than Bok Khorani National Park chief Weerasak Srisajjang warned tourists against entering the park's Bok Khorani waterfall zone.
"Due to continued rain, there is a risk of flash floods," he said.
In Phetchaburi province, the growing flood risk comes from water discharged from the overwhelmed Kaeng Krachan Dam. Located in the province's Kaeng Krachan district, the dam was 104 per cent full as of press time. To lower that, about 18.2 million cubic metres of water were being released into the Phetchaburi River a day, increasing the flood risk downstream. Authorities have predicted that the Muang district or the town of Phetchaburi itself could be flooded for about 14 days from this weekend. The Phetchaburi River runs through many districts in the province, including Muang and Ban Laem.
"I am now watching the water level in the Phetchaburi River all the time," said Yod Yongsuk, a resident in the province's Ban Laem district.
According to Yod, the water level has been rising by three centimetres per hour since Wednesday night. Yod recalled being unprepared last year when the river overflowed at night and inundated his house.
"This year, I have taken precautions and moved my belongings to higher ground already," he said.
In the north-east's Sakon Nakhon province, the Nam Oun Dam was 103 per cent full as of press time and discharging 4.84 million cubic metre of water daily. However, downstream zones are not affected.
In Kanchanaburi province, the Vajiralongkorn Dam was 85 per cent full and discharging 41.26 million cubic metres of water a day. While the water volume has barely affected downstream zones, it may affect the operations of some resorts along the Kwai Noi River.
In Nakhon Phanom, water in the Mekong River along the northeastern border province of Nakhon Phanom is receding, enabling water in the tributaries to flow into the main river in a larger volume, according to provincial governor Somchai Witdamrong.
The Mekong water level was at 11.42 metres yesterday morning, about 1.60m below the maximum level of 13m, and is receding by about 10 centimetres per day.
The Nakhon Phanom irrigation office has installed more water pumps at various gates along the Nam Kam stream, discharging about 25 million cubic metres per day, up from 18-20 million cu/m, into the Mekong River. More water is also being drained into the main river from Nam Oon and Song Khram streams. However, about 30 houses in Tambon Si Songkhram and 150 houses in Tambon Thabo Songkhram of Si Song Khram district are still flooded, and about 50,000 rai of farmland inundated.
Somchai said 10 districts have been declared disaster zones with 13,724 people in 878 villages being affected and 28 houses, two schools, two temples, 111 roads and 179,704 rai of farmland damaged.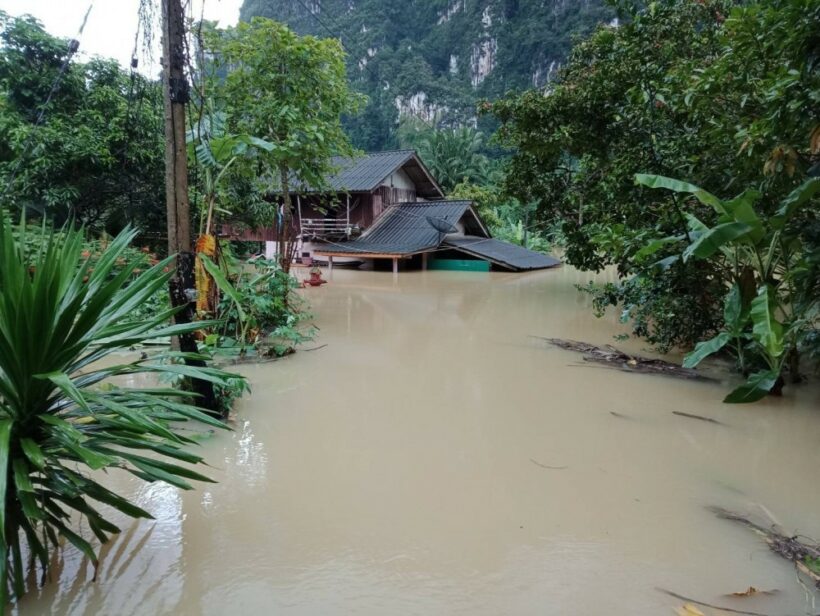 STORY: The Nation

No more coups, unless we need one – Commander in Chief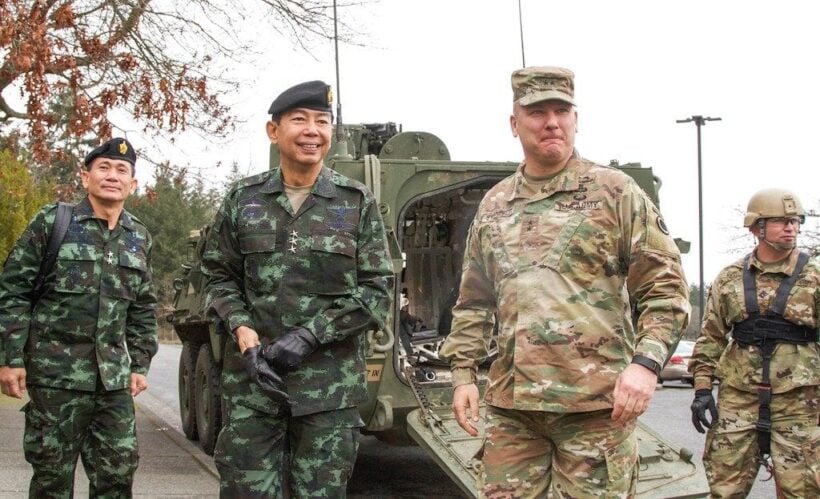 With the country heading for elections in February, or sometime soon in 2019, the hope is for a new, democratically elected government following four and a half years of military rule. But would the army rule out another coup?
Army Commander-in-Chief Gen Apirat Kongsompong has refused to rule out the possibility of another coup if the country is plunged into chaos again.
Speaking to Thai PBS, Gen Apirat said… "My hope is that politics will not bring the country into conflicts again. If politics doesn't cause chaos, then nothing will happen."
Military coups have gone hand-in-hand with the rough and tumble of Thai politics for almost 80 years since the country stumbled into democratic parliamentary rule in 1932 in a bloodless coup.
Speaking to the media for the first time since taking office, Gen Apirat says that, while Thailand had had more than 10 military coups, the last few ones were triggered by politics.
"Gen Prayut Chan-o-cha, who was then army chief in 2014,  had no choice but to intervene. Just imagine what would have happened, had Gen Prayut did not do what he did."
Gen Apirat also voiced full support of the army for the National Council for Peace and Order.
"The army and NCPO are one and the same."
But the General stressed the army is ready to lend support to any government that comes to power.  By his position, Gen Apirat also currently serves as the secretary of NCPO.
The new army chief said he is hopeful that the country will not have to endure more any violent political conflicts.
"We have seen what conflicts have done to the country. Let them serve as a reminder ," he said.
Thaiger Radio News – Thursday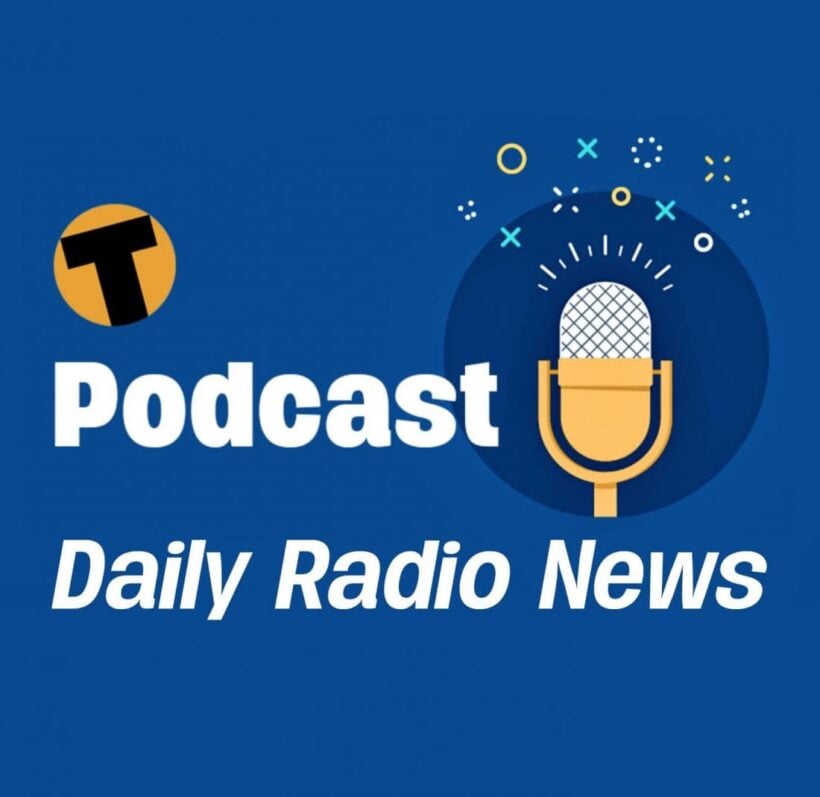 Thaiger Radio News – Wednesday