Storms raise flood threats in 37 provinces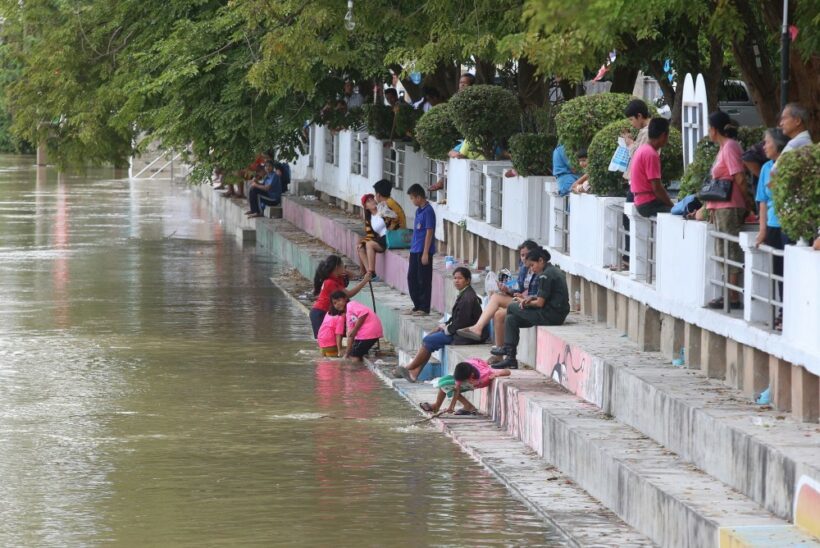 Whilst the flood situation in the far north of the country, bordering the Mekong River, has abated over the past week, the situation is still dire for many other communities around the Kingdom today.
Disaster warnings have now been issued as heavy downpours threaten to bring flash floods and landslides to 37 provinces across Thailand.
A monsoon storm is predicted to increase rainfall in the Northern, Northeast, Central, East and South of Thailand until next Tuesday.
Among the at-risk provinces are Surat Thani, Chiang Rai, Ubon Ratchathani, Nakhon Phanom, Kanchanaburi, Lop Buri, Saraburi, Chachoengsao, Chon Buri, Krabi, Phuket, Phang Nga and Trang.
Surat Thani has already faced the wrath of floods, with soaring water levels. Hundreds of people along the Khlong Sok Canal in the province's Phanom district are now living on the upper floors of their homes as floodwater, up to a metre and a half deep, rises below them.
Of the three districts flooded by overspill from the canal, Phanom is the worst-hit, said a source at the province's disaster prevention and mitigation office.
Chai Buri and Than Chana are also inundated. In Chai Buri, homes and several roads in three villages are under 50 to 70 centimetres of floodwater and classes at some schools have been suspended.
In Krabi province, Than Bok Khorani National Park chief Weerasak Srisajjang warned tourists against entering the park's Bok Khorani waterfall zone.
"Due to continued rain, there is a risk of flash floods," he said.
In Phetchaburi province, the growing flood risk comes from water discharged from the overwhelmed Kaeng Krachan Dam. Located in the province's Kaeng Krachan district, the dam was 104 per cent full as of press time. To lower that, about 18.2 million cubic metres of water were being released into the Phetchaburi River a day, increasing the flood risk downstream. Authorities have predicted that the Muang district or the town of Phetchaburi itself could be flooded for about 14 days from this weekend. The Phetchaburi River runs through many districts in the province, including Muang and Ban Laem.
"I am now watching the water level in the Phetchaburi River all the time," said Yod Yongsuk, a resident in the province's Ban Laem district.
According to Yod, the water level has been rising by three centimetres per hour since Wednesday night. Yod recalled being unprepared last year when the river overflowed at night and inundated his house.
"This year, I have taken precautions and moved my belongings to higher ground already," he said.
In the north-east's Sakon Nakhon province, the Nam Oun Dam was 103 per cent full as of press time and discharging 4.84 million cubic metre of water daily. However, downstream zones are not affected.
In Kanchanaburi province, the Vajiralongkorn Dam was 85 per cent full and discharging 41.26 million cubic metres of water a day. While the water volume has barely affected downstream zones, it may affect the operations of some resorts along the Kwai Noi River.
In Nakhon Phanom, water in the Mekong River along the northeastern border province of Nakhon Phanom is receding, enabling water in the tributaries to flow into the main river in a larger volume, according to provincial governor Somchai Witdamrong.
The Mekong water level was at 11.42 metres yesterday morning, about 1.60m below the maximum level of 13m, and is receding by about 10 centimetres per day.
The Nakhon Phanom irrigation office has installed more water pumps at various gates along the Nam Kam stream, discharging about 25 million cubic metres per day, up from 18-20 million cu/m, into the Mekong River. More water is also being drained into the main river from Nam Oon and Song Khram streams. However, about 30 houses in Tambon Si Songkhram and 150 houses in Tambon Thabo Songkhram of Si Song Khram district are still flooded, and about 50,000 rai of farmland inundated.
Somchai said 10 districts have been declared disaster zones with 13,724 people in 878 villages being affected and 28 houses, two schools, two temples, 111 roads and 179,704 rai of farmland damaged.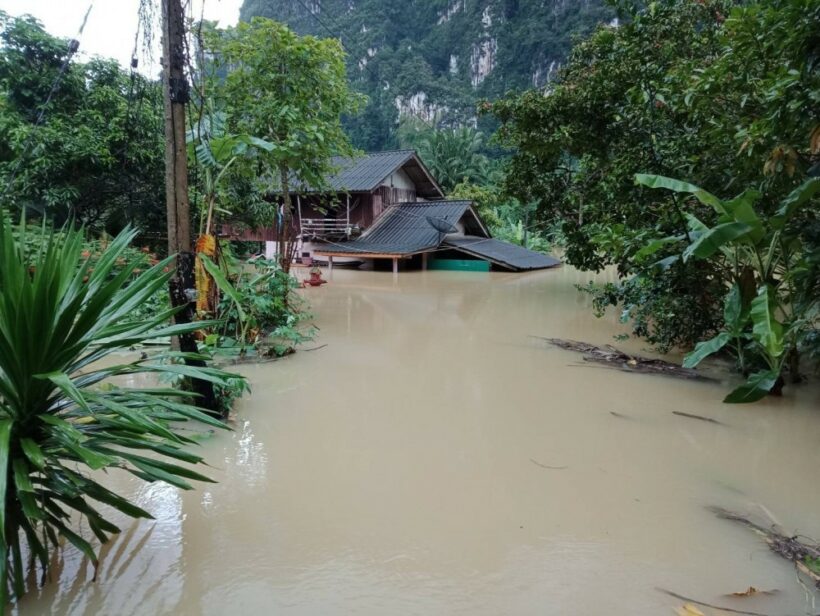 STORY: The Nation
Keep in contact with The Thaiger by following our
Facebook page
.
Out of 37 countries, Thailand has the worst pension system, says Bloomberg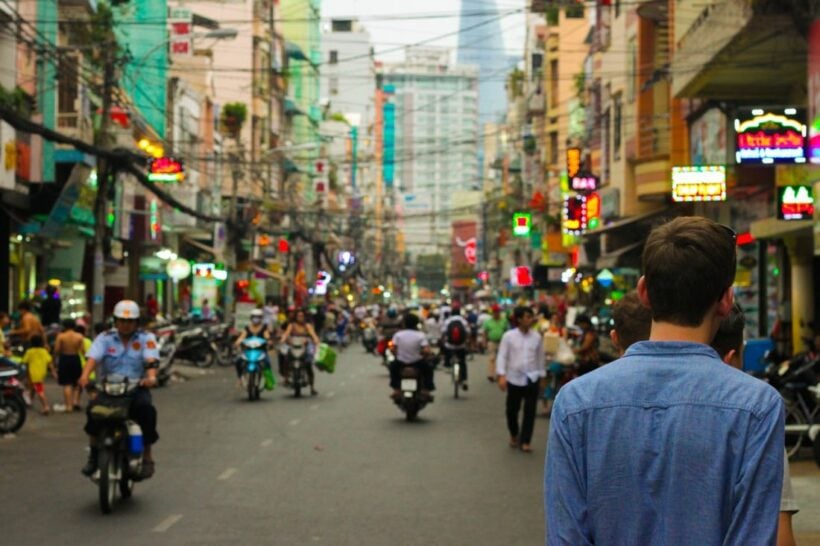 Thai Residents reports that on Sunday, Bloomberg published an article on the world's best pension systems, using information gathered from the 2019 Melbourne Mercer Global Pensions Index.
The survey looked at the pension systems of 37 countries with metrics including employee rights, savings, the number of homeowners, growth of assets, and growth of the economy. The purpose of the analysis was to determine what was needed to improve state pension systems and to gauge the level of confidence citizens had in their state pension system.
The Netherlands and Denmark were found to have the world's best state pensions, with Australia, Finland, Sweden, Norway, Singapore, New Zealand, Canada, and Chile next. Out of all 37 countries, Thailand finished last, with what the report described as an extremely ineffective and ambiguous system.
"Thailand was in the bottom slot and should introduce a minimum level of mandatory retirement savings and increase support for the poorest."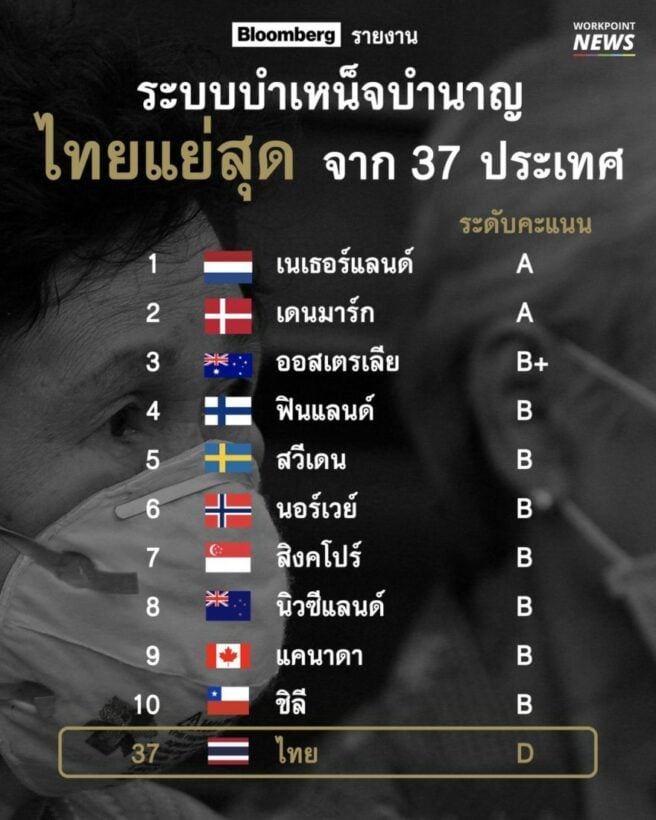 Photo: WorkpointNews
Thai Residents states that only those employed within the government system in Thailand are eligible for a pension based on salary. For most Thai citizens, pension amounts vary from 600 baht to 1,000 baht a month, depending on the recipient's age.
A report carried out by The Securities and Exchange Commission (SEC) advises Thai citizens to have at least 4 million baht saved by the time they retire, but Thai Residents reports that 60% of Thai retirees have less than 1 million baht in savings, with one in three citizens who have reached retirement age are forced to continue working in order to survive.
SOURCE: thairesidents.com
Keep in contact with The Thaiger by following our
Facebook page
.
Immigration police arrest German man in connection with death of German woman in Pattaya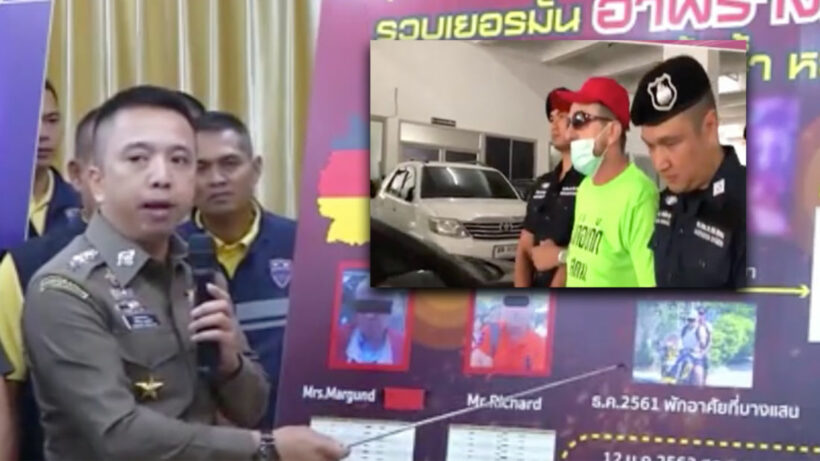 A German man who has overstayed his visa has been arrested in Pattaya in connection with the death of a German woman found dead in a canal in Chonburi province.
The Pattaya News reports the dead woman as 77 year old Marg und Schaefer and says she ran a bar with the man who was taken into custody on Tuesday.
The alarm was raised when Ms Schaefer's family in Germany contacted German police when they were unable to contact her. German authorities then contacted the police in Thailand, who tracked down the man after finding his visa had expired in June 2017. He is believed to be 52 years of age and known only as Mr Richard.
It's understood the arrested man is also facing fraud charges in his home country and fled to Thailand after allegedly conning several elderly women out of more than 6,000 euros.
Police have questioned his Thai girlfriend, who claims Ms Schaefer died in January after falling in the bathroom. She says Mr Richard then disposed of her body in a canal in Chonburi, adding that he had been spending the German woman's pension fund on a daily basis.
A warrant was issued for the man when Ms Schaefer's body was found in the canal on January 12 and he was eventually tracked down to a rented house earlier this week. He denies all charges against him.
It's understood the police will be using DNA testing to confirm how Ms Schaefer died.
SOURCE: thepattayanews.com
Keep in contact with The Thaiger by following our
Facebook page
.
Hotel guest in Chiang Mai runs up bill of nearly 50,000 baht before fleeing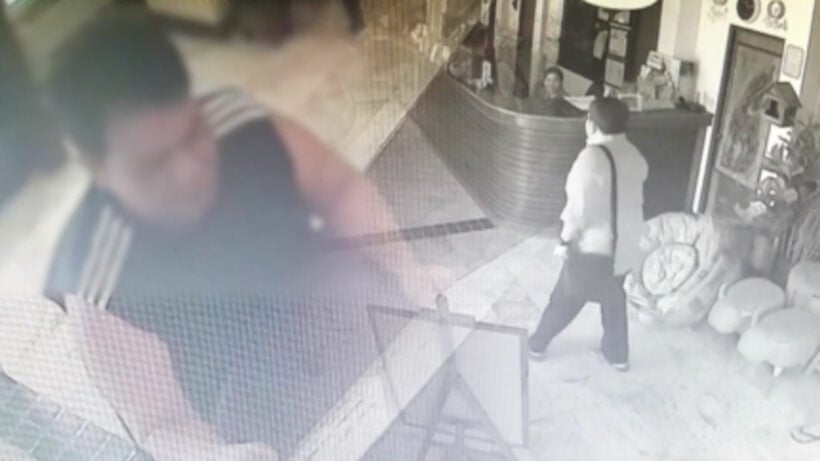 A man who claims to be a doctor stayed in a Chiang Mai hotel for 21 nights, running up a bill of nearly 50,000 baht, before instructing the hotel to invoice the Ministry for the Interior and then fleeing the premises.
Employees of the hotel say they didn't expect the man to abscond as he has stayed there on three previous occasions, paying his bill each time. He would usually reserve his room through an online booking site and gave his name as Chayarop, saying he was a doctor from Nakhon Si Thammarat.
This time, the man did not book in advance but simply walked in on September 28 and asked for a room.
Hotel employees say he didn't say how long he'd be staying for and during his stay, he ordered room service every night, inviting friends to eat and drink with him.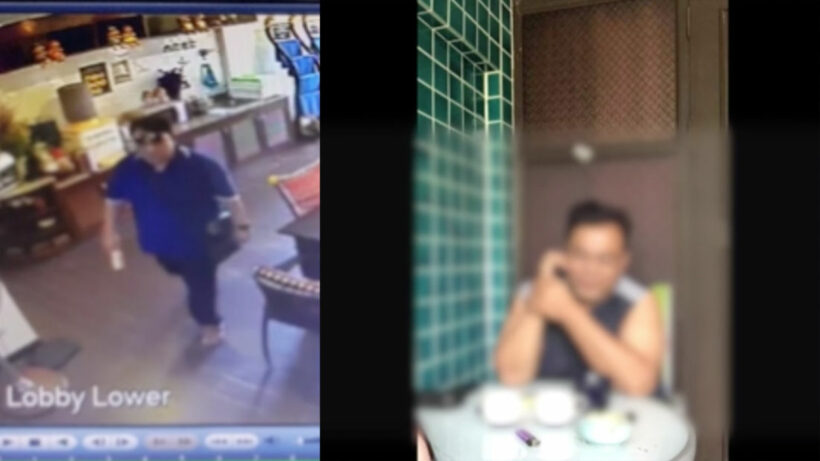 Photo: Ch7.com
Eventually, he had run up a bill of nearly 50,000 baht, but the hotel was reluctant to ask him when he planned to pay due to the fact that he was a regular guest.
After 21 nights, he instructed the hotel to send his bill to the Ministry for the Interior. When he left the hotel that day, he didn't give any indication that he wouldn't be returning later. When he failed to show that evening, the hotel tried to contact him on the number he'd provided but the phone was never answered.
The hotel has now filed a report with the local police force.
SOURCE: thairesidents.com
Keep in contact with The Thaiger by following our
Facebook page
.