Thaksin slams Thai 'democracy' on the celebration of his birthday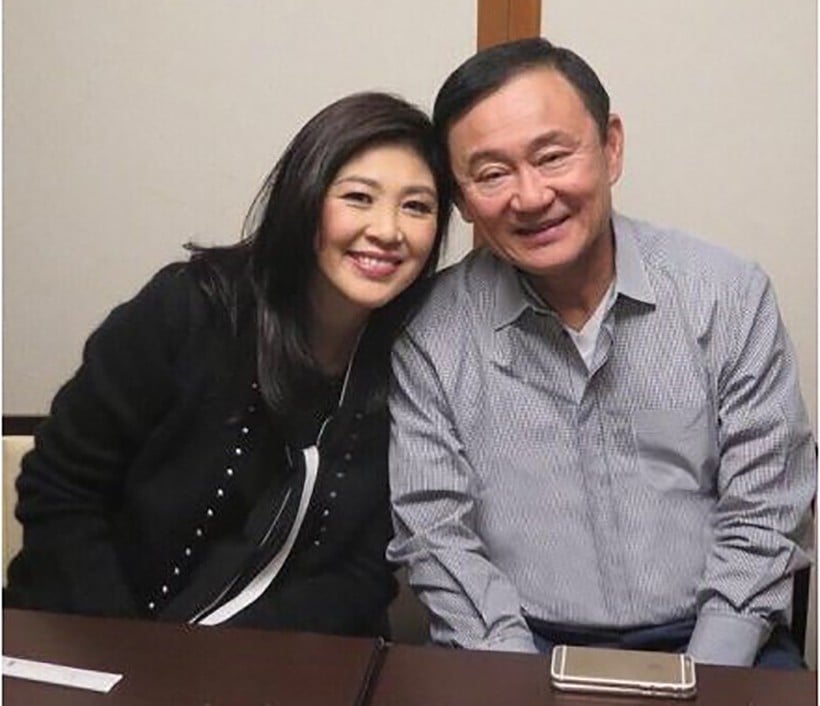 Former Thai PM Thaksin Shinawatra is vowing to keep on his "battle for Thailand's democracy", despite living in self-exile overseas for around a decade. This announcement from red-shirt media yesterday (August 9).
The Peace News Facebook page reports that the ex-premier, overthrown by a military coup in 2006, made a speech during his belated birthday party with his sister, another ex-PM Yingluck Shinawatra.
The Shinawatra siblings, both living outside Thailand to avoid facing what they call "unfair justice", savoured a birthday cake together with their fans from Thailand's Pheu Thai Party in a Hong Kong hotel, Peace News reported.
"The loss will only come in two cases: loss from death and loss from surrender," Thaksin reportedly said at the celebration.
"We won't lose as long as we fight. There is no war, only a battle. War will end when everything is over while the battle is about constant fighting," he added.
The most important war is that for democracy, he said.
"I'm 69 years old already. I wish to see Thailand prosper again. Importantly, I wish to see dignity return to all Thai people. We used to live with equal dignity, rights and freedom under a democratic government."
He also slammed "those who spontaneously grab arms to rule and suppress us", referring to the military coups that ousted him and later Yingluck in 2014, and took over the administration.
"We can't accept that. The election day will be when people judge whether my words are correct," he added.
The government under two-time elected Thaksin from 2001 to 2006 was when Thailand saw various major policy changes.
It was also politically controversial for suspected patronage among Shinawatra networks, alleged heavy corruption as well as rights abuse in the drugs "war" and bloody raids in Thailand's deep south.
Even so, Thaksin has remained politically popular even after he fled from the kingdom. Yingluck then won the general election in 2011.
SOURCE: The Nation


Read more headlines, reports & breaking news in Thailand. Or catch up on your Thailand news.
Thai exports fall 5.7 percent in January, year-on-year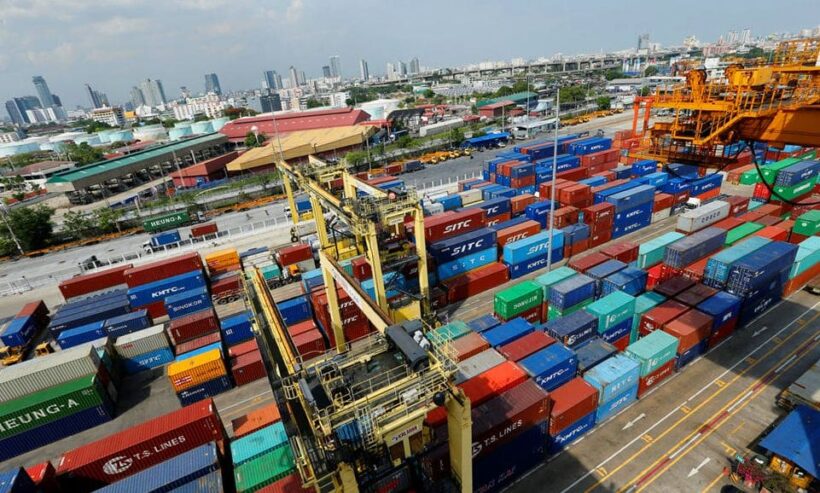 Thai export results have dipped for the third straight month, falling more than 5.65% compared to a year earlier. The fall was a lot bigger than expected, according to the Thai commerce ministry.
Shipments contracted 1.72% in December, compared to a year earlier as well.
January's export drop was due to falling shipments of rice, gold, electronics and cars, according to the ministry. Digging into the numbers, exports to the US rose 8.3% in the first month of the year, compared to January 2018, but exports to China slumped 16.7%.
The strong Thai baht, Asia's best performing currency this year, has increasingly hit exports, particularly rice orders.
Checking imports for the same period, and the numbers jumped surprisingly 13.99% year on year, after sliding 8.15% in December 2018. Analysts say the surge in imports was partly due to imports of arms and military weapons.
There was a trade deficit of $4.03 billion in January, compared with a forecast surplus of $320 million surplus. December 2018 had a $1.06 billion surplus.
But the ministry says they are still forecasting export growth of 8% for 2019 after a 6.7% increase last year.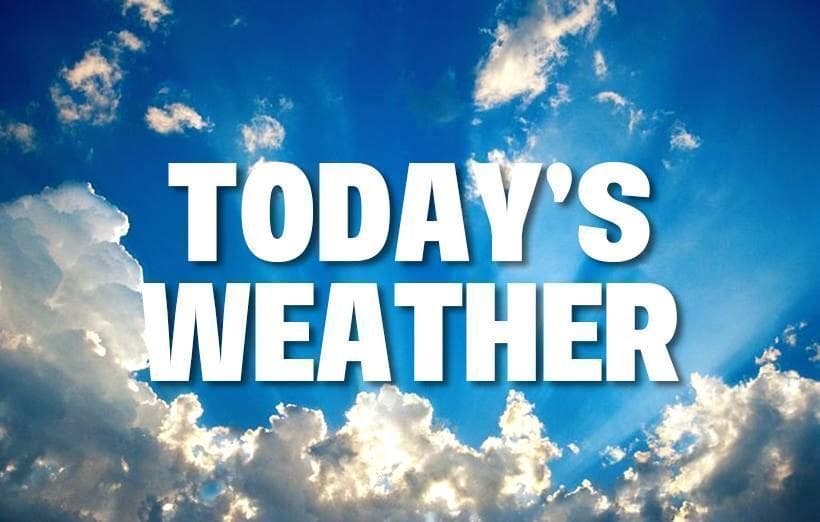 Bangkok
Generally clear. High 35ºC. Winds S at 15 to 25 km/h.


Phuket
Generally clear. High 32ºC. E winds shifting to S at 15 to 25 km/h.


Chiang Mai
Generally clear. High 36ºC. Winds SSE at 10 to 15 km/h.


Pattaya
Generally clear. High 31ºC. Winds SSW at 15 to 25 km/h.


Hua Hin
Partly cloudy. High 33ºC. Winds SSE at 15 to 30 km/h.


Ko Samui
Partly cloudy. High 26ºC. Winds SE at 15 to 25 km/h.


Strong baht a concern for Thai hotel sector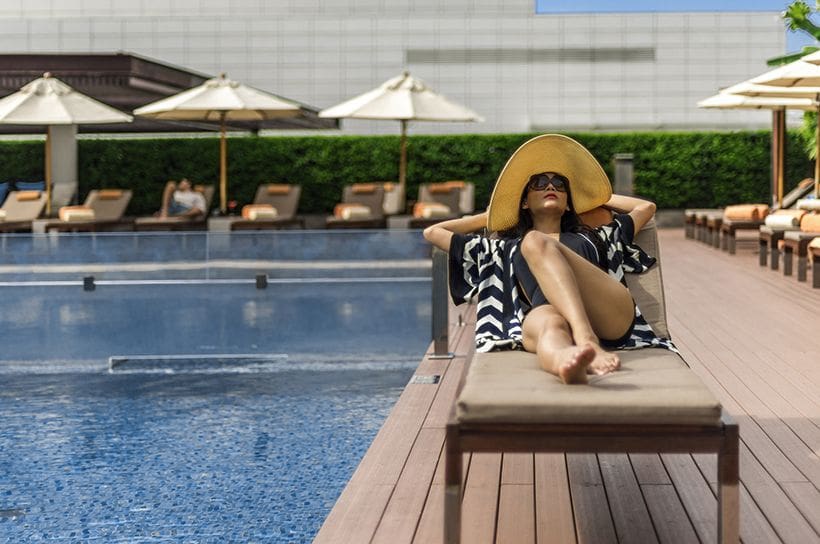 by Bill Barnett
Thailand's baht performance against Asian currencies in 2018, was unmatched, with the exception of the Japanese yen.
Commenting on the trend financial news Bloomberg have highlighted that in 2019, a further 4% in growth this year have it sitting at the top of the table.
Oddly, one of the underlying factors stimulating the baht's appreciation is the recovery in tourism arrivals which has a double-digit impact on the country's GDP.
While the elections remain a wild card on forward expectations, the reality is that the currency has not been hit like the Chinese yuan, which has been disrupted by a threatened U.S. China trade war and slowdown in its economy.
Despite higher than expected tourism numbers in 2018, hotel owners are cautiously optimistic on the prospects for the year.
In reality, despite rising prices for visitors, the economic climate is leading many property developers turning to hospitality assets as the real estate market remains volatile. The general view is that sustainable cash flow as part of their business mix is good and that tourism fundamentals remain strong.
Still, looking at nearby competitors such as Vietnam, which is rapidly growing from a cub into a tourism tiger, the issue of affordability is concerning. Currency swings remain a real and present factor in demand, so expect hoteliers to keep watching currency levels closely in 2019.