Thaksin slams Thai 'democracy' on the celebration of his birthday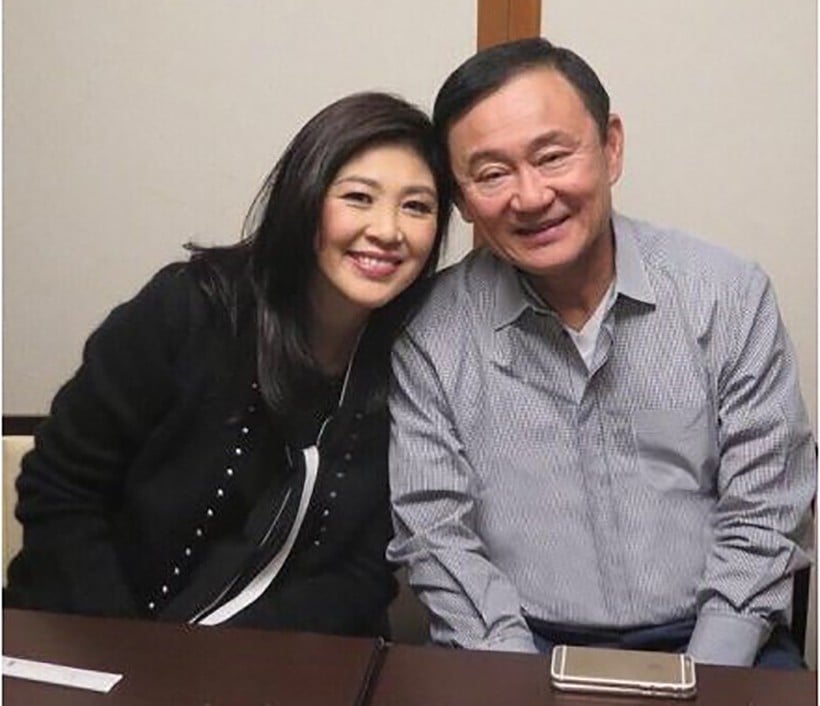 Former Thai PM Thaksin Shinawatra is vowing to keep on his "battle for Thailand's democracy", despite living in self-exile overseas for around a decade. This announcement from red-shirt media yesterday (August 9).
The Peace News Facebook page reports that the ex-premier, overthrown by a military coup in 2006, made a speech during his belated birthday party with his sister, another ex-PM Yingluck Shinawatra.
The Shinawatra siblings, both living outside Thailand to avoid facing what they call "unfair justice", savoured a birthday cake together with their fans from Thailand's Pheu Thai Party in a Hong Kong hotel, Peace News reported.
"The loss will only come in two cases: loss from death and loss from surrender," Thaksin reportedly said at the celebration.
"We won't lose as long as we fight. There is no war, only a battle. War will end when everything is over while the battle is about constant fighting," he added.
The most important war is that for democracy, he said.
"I'm 69 years old already. I wish to see Thailand prosper again. Importantly, I wish to see dignity return to all Thai people. We used to live with equal dignity, rights and freedom under a democratic government."
He also slammed "those who spontaneously grab arms to rule and suppress us", referring to the military coups that ousted him and later Yingluck in 2014, and took over the administration.
"We can't accept that. The election day will be when people judge whether my words are correct," he added.
The government under two-time elected Thaksin from 2001 to 2006 was when Thailand saw various major policy changes.
It was also politically controversial for suspected patronage among Shinawatra networks, alleged heavy corruption as well as rights abuse in the drugs "war" and bloody raids in Thailand's deep south.
Even so, Thaksin has remained politically popular even after he fled from the kingdom. Yingluck then won the general election in 2011.
SOURCE: The Nation

Thailand's household debt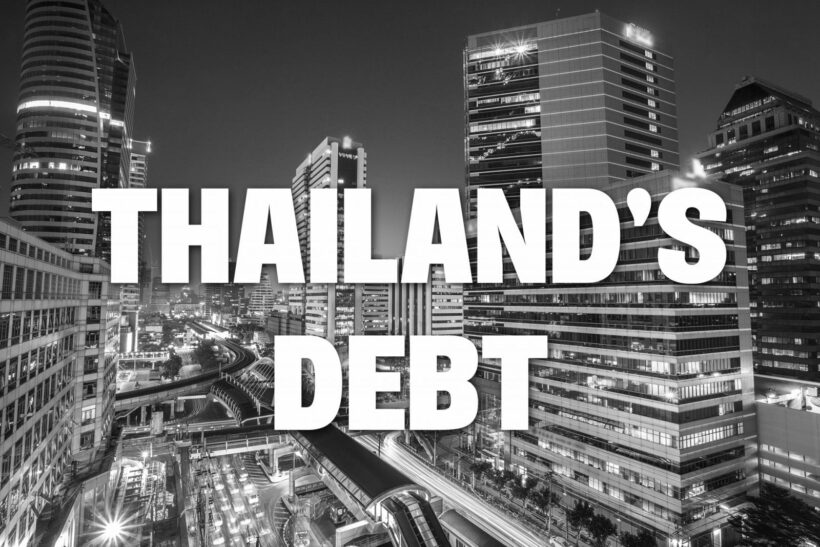 Thailand's household debt has been on the rise over the past decade, up from an average of 116,681 baht in 2007 to 178,994 baht in 2017, but should be measured with commensurate growth in wages, inflation and the country's GDP.

The figures show that Thailand's debt for farming is around 16% of the total debt bill. 36% is spent on buying property and land whilst Thais only go into debt for education – around 1.6% of their total borrowings.
More disturbingly Thais are using borrowings and credit cards for keeping their lifestyles and daily costs alive. 39% of all Thai debt is for daily consumption items.
The three provinces that have the highest rate of debt are #1 Pathum Thani, #2 Krabi, #3 Nontaburi. The average debt for all Thais is 179,000 baht. Bangkok has the highest household debt at 202,000 baht per person, Yala the lowest at only 28,000 baht.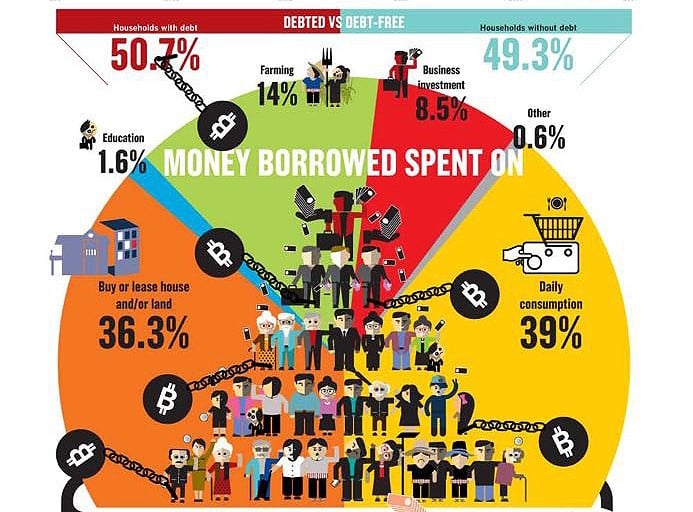 SOURCE: The Nation
Resorts near Kaeng Krachan dam in Petchaburi temporarily closed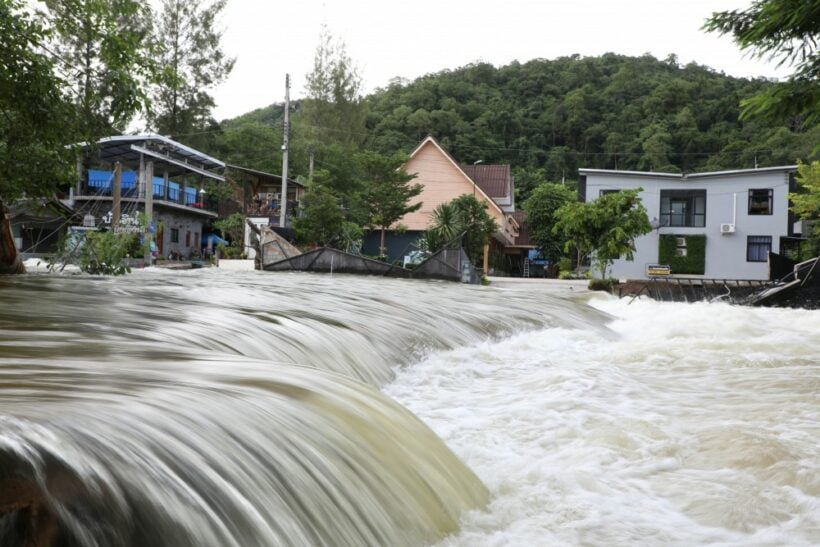 PHOTOS: The Nation
More than 30 resorts downstream of the Kaeng Krachan dam in Phetchaburi province, are being closed temporarily due to heavy flooding.
Thai PBS reports that floodwater levels at the 30 plus resorts range from 1-3 metres making it impossible to carry on with their business. It's also been reported that spillover water from the spillway has heavily damaged the only road leading to the resorts downstream of the dam.
Officials at Kaeng Krachan dam said that the dam was discharging 259 cubic metres/second of water out of the dam into the Phetchaburi river after water level in the dam has risen to 750 million cubic metres against its full capacity of 710 million cubic metres.
One of the resort operators, Mr Thongbai Klaipetch, said that his resort and nine others in the same neighbourhood were marooned and the only road to the resorts was badly flooded.
About 60 families of Ban Tham Sua in Tambon Kaeng Krachan have made preparations to evacuate out of their village due to heavy flooding which has rendered their daily livelihood difficult.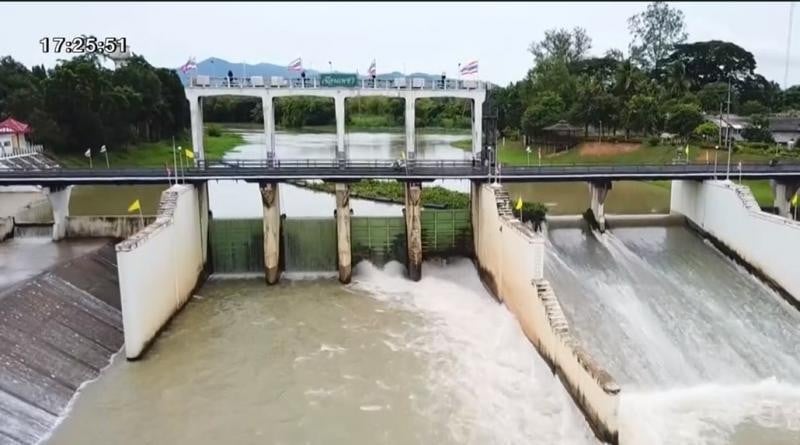 SOURCE: Thai PBS

Thaiger Radio News – Sunday