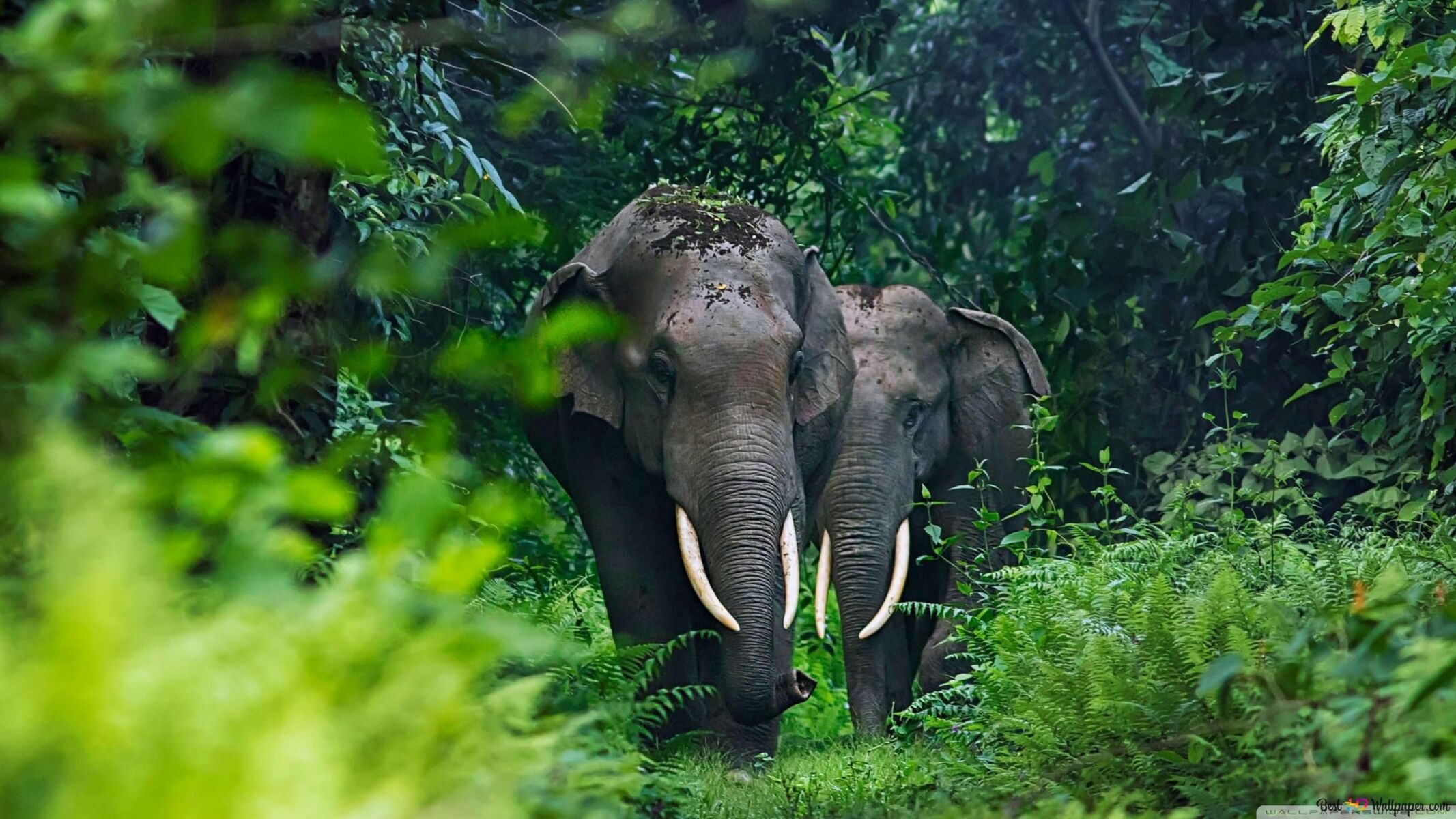 A sick wild elephant had to be shot with a tranquilliser dart and sedated before wildlife officials and veterinarians could treat the animal in a forest in Tha Takiap district of Chachoengsao Province on Wednesday.
Two elephants were found wandering in Ang Toei forest on Tuesday. One of them was clearly very sick, with a bad wound on the left front leg and apparently having suffered a rectal prolapse.
After sedating the giant beast, the vets quickly disinfected and treated the wound on the elephant's leg and then dealt with the prolapse with stitches.
A wildlife official said that park rangers will monitor the recovery of the elephant to ensure the sick wild elephant does not develop complications following treatment.
A month ago, wild elephant calf died of its injuries in the far west of the country.
While in the early 20th century there were thought to be around 300,000 wild elephants in the forests of Thailand and 100,000 captive or domesticated, those numbers have dropped dramatically. It is now thought that around 6,000 elephants remain in Thailand, with 50% of those being wild.
The largest populations of wild elephants in Thailand are along the Burmese border, though there are thought to be around 200 pf the animals within Khao Sok National Park.
With efforts being made to allow elephants to return to a more natural environment, todays push toward ecotourism offers a sustainable life for domesticated elephants in Thailand. While some people believe that elephant jungle sanctuaries support cruelty to animals, the ecotourism industry focuses on treating animals and the environment with the respect that they deserve.