Thailand
Military reform top of electioneering agenda
Opposition parties call for an end to mandatory conscription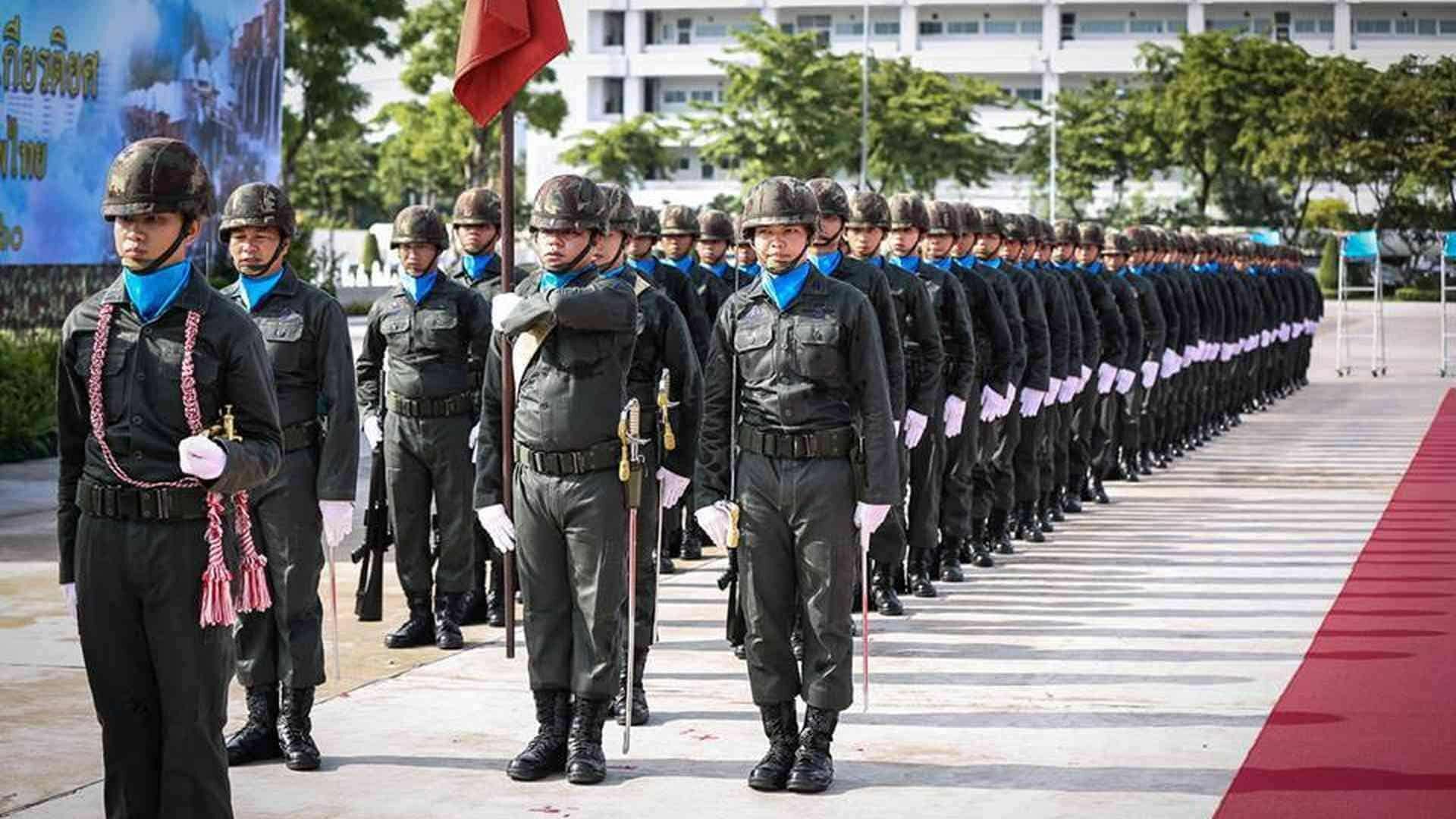 Military reform has been at the top of this weeks electioneering agenda.
Pheu Thai and Move Forward both want to see widespread reform of the military, including the ending of conscription.
Though the move will be popular among younger Thais, it is not universally supported. Both Thai Sang Thai and the Democrat Party believe that military conscription is necessary and should be improved.
Every Thai male is required to enlist in the military reserve force at 18 years of age. Then, at 21, men become eligible for the full draft.
What the four main parties believe…
Pheu Thai Party
Prommin Lertsuridej, the chief of Pheu Thai policy, told the Thai Enquirer that military conscription should be replaced by a volunteer system, creating a professional army. Prommin said…
"First we have to find out whether we have too many soldiers or not and then make sure that we have enough personnel for necessary purposes only. One of the main ways to do that is through a volunteer system which is something that we want to see."
Military camps should be turned into "colleges" in peacetime where occupational training is provided alongside military.
Prommin said another important issue is transparency in spending. He said weapons purchases must be based on the needs of the country via the best financial deal possible. Transparency can be achieved via technologysuch as the Government Financial Management Information System.
Thai Sang Thai
Former fighter pilot and party member Sita Divari told Thai Enquirer that conscription should be used when necessary.
"If we abolish it, where we are going get soldiers from? if we need them"
Sita said there is a need to find out how many soldiers the country truly needs and to make sure that conscriptees are actually serving their purpose.
Sita said…
"They should not be taken from their families to go and serve as servants for high-ranking soldiers. Conscription must be beneficial for the people, not only provide benefits for commanding officers."
He said the benefits that conscripted soldiers receive should be more suitable to make sure that there are going to be a lot of volunteers with conscription to round out the number.
Sita added that training programs must not include inhuman drills and punishments. He also said active military reserve forces such as the National Guards in the US could be set up.
Move Forward Party (MFP)
MFP Leader Pita Limjaroenrat posted on his Facebook page on Armed Forces Day last week that if his party was in government, they would push for military reform, including amendments and regulations leading to the separation of the armed forces from politics, and putting an end to the vicious coup cycle.
His proposals include reducing the number of generals to 400 and lowering the number of active soldiers from by half, along with the end of conscription. Pita want to revamp the wage payment system to prevent high ranking soldiers from skimming and revamp the promotion system to make it more merit-based.
Democrat Party
Military reform topped the Democrat Party agenda as MP Pisit Leeahtam said conscription still provided opportunities to the less fortunate and should be reformed not removed.
There are around 100,000 conscripted soldiers per year and most of them are underprivileged. As a result, conscription is one of the options for them to have a better life.
Pisit said…
"Most of them do not have an opportunity to enter university and society should not neglect them. We should make sure that if or when they are conscripted they are able to increase their level of education and improve their quality of life if they choose to leave the military after the two-year conscription period."
Pisit pointed to Singapore where conscripted soldiers contribute to the economic and social development because they received education and occupational training.
"They should be able to spend the two years improving their opportunities, not just wasting their time."