Saudi refugee: Friday milestones and developments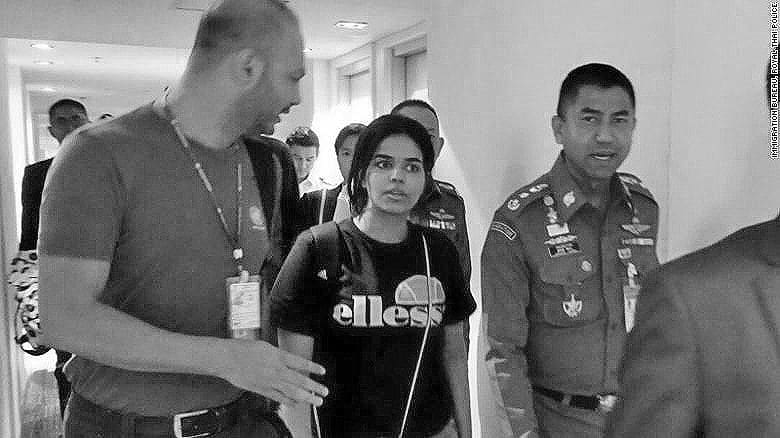 Confusion reigned today over where the 18 year old Saudi woman, who fled from Kuwait to Thailand to escape her allegedly abusive family, would be resettled. Here are some of the key developments in the story today…
• Surachate Hakparn, Thailand's Immigration Police Chief, initially spoke to CNN saying that Rahaf Mohammed al-Qunun had been offered asylum by Australia as well as Canada. But he later retracted the statement.
• The Twitter account used by Qunun for the past week has been deactivated.
• An ABC Sophie McNeill has Tweeted that al-Qunun was "safe and fine" but had been "receiving a lot of death threats" but will be back on Twitter after having a short break."
• Qunun expressed a wish to be granted asylum in Australia, Canada, the United Kingdom or the United States.
• The Australian Department of Home Affairs and the Canadian Government have both declined to provide any additional statements today.
• Qunun's plight has thrown sharp focus on Saudi Arabia's guardianship laws which restrict many aspects of women's lives.
• Her online social media onslaught, mainly through Twitter, has been so successful that Saudi charge d'affaires Abdalelah Mohammed A. al-Shuaibi told Thai officials through a translator: "We wish they had confiscated her phone instead of her passport."


Read more headlines, reports & breaking news in Thailand. Or catch up on your Thailand news.
Update on Chikungunya cases in Thailand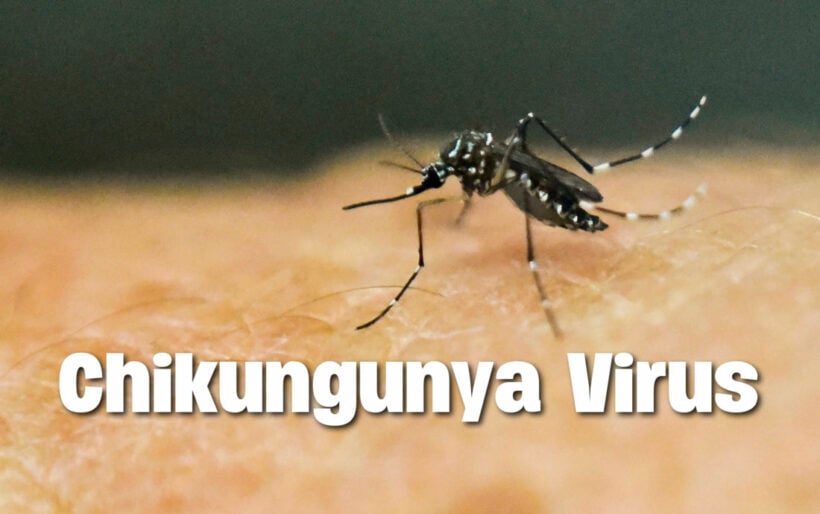 "Chikungunya Virus is an arbovirus of the alphavirus genus, transmitted by the bite of infected Aedes mosquitoes, same way Dengue is spread."
The Bureau of Epidemiology, along with the Thailand Health Ministry, are reporting 3,379 chikungunya cases in 23 provinces up to May 13 this year.
Phuket, Songkla and Ranong have been the most affected by the mosquito borne viral disease. The good news, health officials report the numbers are declining.
The word, Chikungunya, translates to "that which bends up", based on the stooped position of patients during the rheumatic symptoms of the disease.
In humans bitten by an infected mosquito, the disease symptoms usually appear after an incubation period of three to seven days.
Chikungunya can cause acute, sub-acute, and chronic disease.
In acute disease, symptoms develop abruptly and include high fever, headache, myalgia and arthralgia (predominantly in limbs and large joints). The appearance of a maculopapular rash is also frequent. Severe forms of the disease are rare. Symptoms usually resolve in 7-10 days, although arthralgia and joint stiffness may persist intermittently for several months.
The disease shares some clinical signs with dengue and Zika, and can be misdiagnosed in areas where they are common. As there is no cure, treatment is focused on relieving the symptoms.
SOURCE: OutbreakNewsToday.com
Thailand to ban three kinds of plastic by end of this year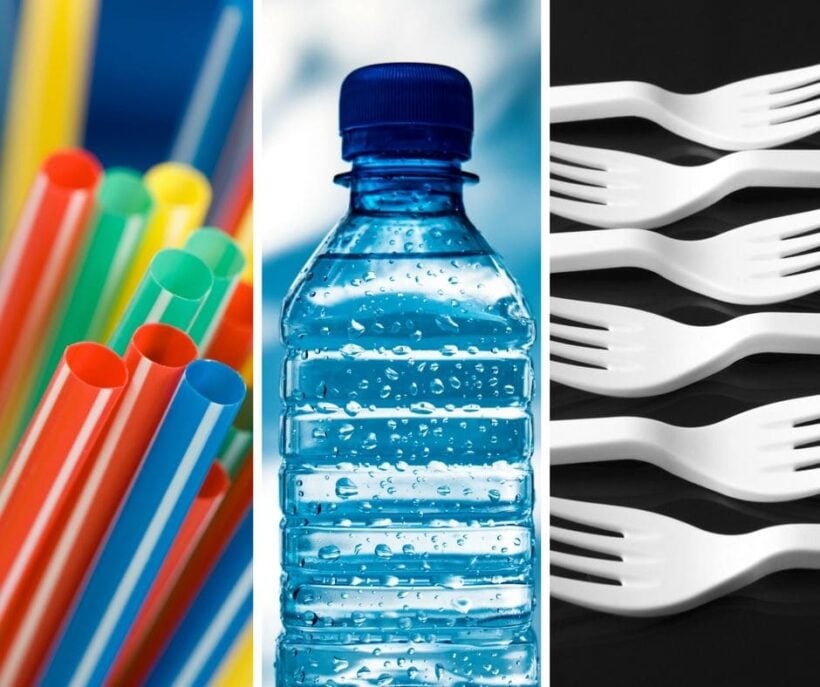 By the end of 2019 Thailand will be free from three types of plastic – microbeads, cap seals and oxo-degradable plastics.
Then by 2022 four other types of single-use plastics will also be banned – lightweight plastic bags less than 36 microns thick; styrofoam food containers for takeaways; plastic cups and plastic straws – according to a road map approved by the Cabinet.
The Plastic Waste Management Road Map 2018-2030 also includes an ambitious plan for Thailand to use 100 per cent recycled plastic by 2027 in various forms, including turning waste into energy.
The Cabinet has acknowledged the road map and assigned the Natural Resource and Environment Ministry to formulate a draft action plan for plastic waste management, so it is in line with the 20-year national strategy.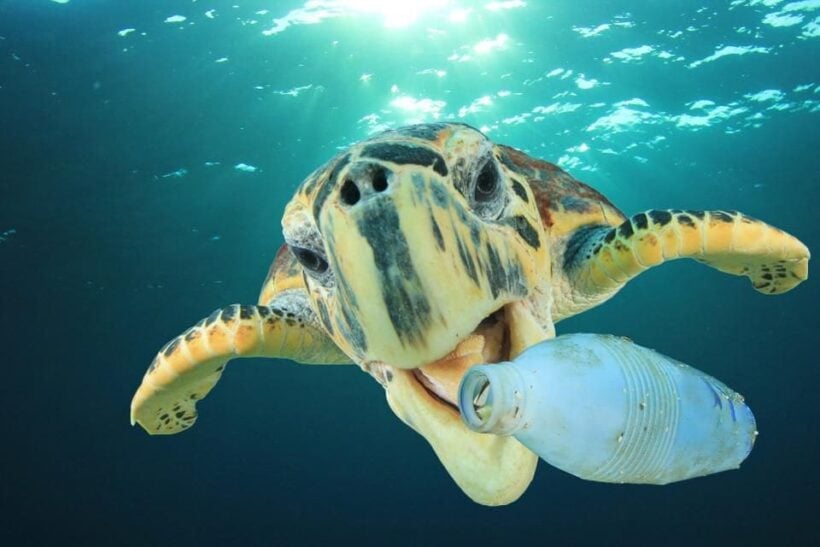 The Cabinet also called for clear details on related agencies' role in the integration of the work for managing plastic waste, which will also get huge participation from the private and business sectors. The related state agencies should create various mechanisms to propel this forward such as creating a good understanding among agencies, continuously implementing a public relations campaign via social media to achieve the set goals, the Cabinet instructed.
The work procedure must consider lifecycle plastic-waste management so steps are taken from the very start: with plastic products designed applying the "Eco Design" approach, manufacturing and post-consumption disposal which will include garbage separation, transport and storing, recycling and proper disposal.
According to the Department of Environmental Quality Promotion, Thais generate as much as 1.14 kilogram of garbage per head per day, contributing to the 27.04 million tonnes of waste per year.
One person uses approximately eight plastic bags a day – or 500 million plastic bags per day for the whole nation.
Most of the plastic waste ends up in the oceans, accounting for 16% of garbage in the seas.
SOURCE: The Nation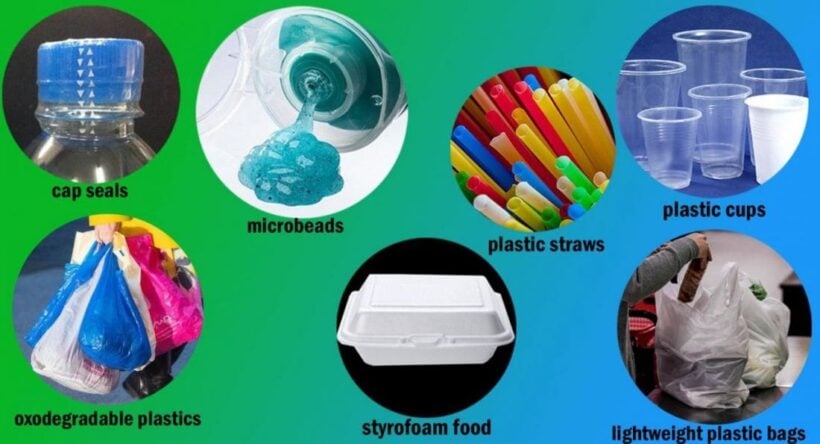 Pro-junta bloc says they have a 'deal' with Democrats and Bhumjaithai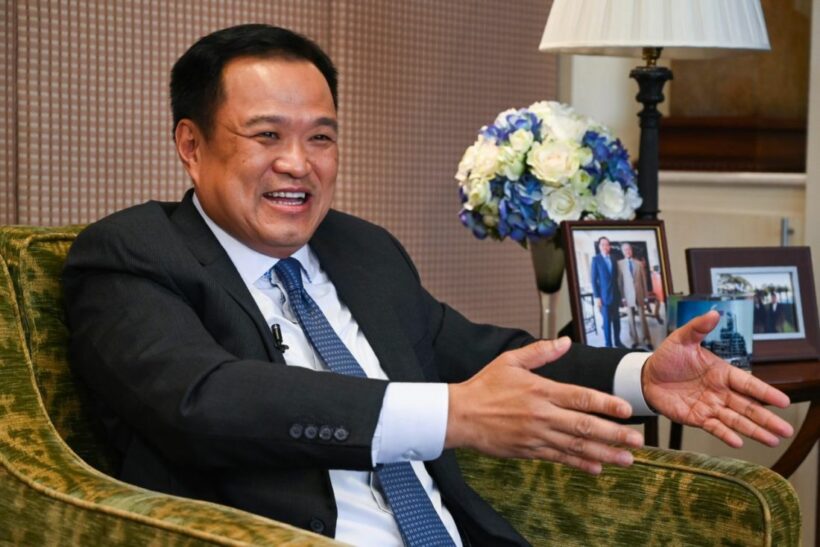 PHOTO: Bhumjaithai party leader Anutin Charnvirakul slated to be the new Health Minister
The week kicks off with rumours swirling about deals done over the weekend. Meanwhile HM The King will open Parliament on May 24. 'Who' will set 'where' will be interesting.
The Pro-Junta proxy party, Phalang Pracharat Party, is taking the upper PR hand and claims to have successfully cobbled together a coalition tp form the new government with the participation of the Democrat and Bhumjaithai parties.
According to the latest scuttlebutt from the rumour mill, PM General Prayut Chan-o-cha will again head the post-election administration, with many members of his current post-coup Cabinet joining him –  General Prawit Wongsuwan, General Anupong Paochinda, Somkid Jatusripitak and Wissanu Krea-ngam, according to the source, who spoke to The Nation on condition of anonymity.
However, it remained unclear if Prayut would also double as defence minister or allow Prawit to assume the post again in addition to the deputy PM's post.
Phalang Pracharath will get at least 16 Cabinet seats and the Democrats and Bhumjaithai would get seven each, the source said, adding that these numbers were based on an agreed quota of one Cabinet seat for seven MPs.
In the March 24 general election, Phalang Pracharath won 115 MP seats, the Democrats 52 and Bhumjaithai 51.
According to the source, the Democrat Party will also get deputy ministers for Interior, Finance and Education.
Bhumjaithai has successfully bargained for the seats of Public Health minister and Digital Economy and Society minister, in addition to deputy minister seats in the ministries of Transport, Interior and Commerce, the source said.
The party's leader, Anutin Charnvirakul, is expected to become the new Public Health minister to push for its policy platform of more broadly legalising marijuana in Thailand.
Meanwhile, political parties in the "democratic camp" still have not given up hope of forming a new coalition government despite claims by the rival pro-junta camp of their success, Pheu Thai secretary-general Phumtham Wechayachai said yesterday.
The confidence was expressed as both Pheu Thai and Phalang Pracharat were heavily lobbying for support from smaller parties.
Phumtham said all the parties in the group, that he called the "democratic camp", remained firm about going ahead with forming a new government.
He said his coalition had the main goal of "preventing the country reaching a dead end and stopping the continuation of power" by the ruling National Council for Peace and Order (NCPO) through General Prayut Chan-o-cha, who is the sole prime ministerial candidate for Phalang Pracharath.
"The parties in the democratic camp still have not stopped today. For us, the journey is not complete," Phumtham said in his Facebook post.
"All the parties in the camp are still determined; we have exchanged views with all sides and we see hopes from the dialogue. I can tell you that there is progress in our work," he said.
SOURCE: The Nation