Saudi refugee: Friday milestones and developments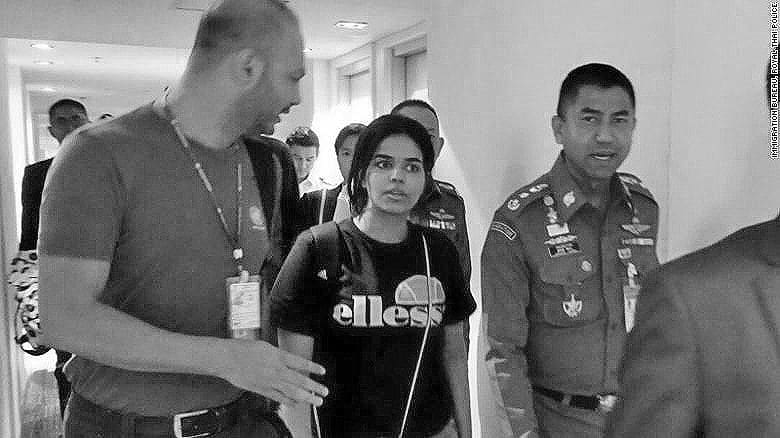 Confusion reigned today over where the 18 year old Saudi woman, who fled from Kuwait to Thailand to escape her allegedly abusive family, would be resettled. Here are some of the key developments in the story today…
• Surachate Hakparn, Thailand's Immigration Police Chief, initially spoke to CNN saying that Rahaf Mohammed al-Qunun had been offered asylum by Australia as well as Canada. But he later retracted the statement.
• The Twitter account used by Qunun for the past week has been deactivated.
• An ABC Sophie McNeill has Tweeted that al-Qunun was "safe and fine" but had been "receiving a lot of death threats" but will be back on Twitter after having a short break."
• Qunun expressed a wish to be granted asylum in Australia, Canada, the United Kingdom or the United States.
• The Australian Department of Home Affairs and the Canadian Government have both declined to provide any additional statements today.
• Qunun's plight has thrown sharp focus on Saudi Arabia's guardianship laws which restrict many aspects of women's lives.
• Her online social media onslaught, mainly through Twitter, has been so successful that Saudi charge d'affaires Abdalelah Mohammed A. al-Shuaibi told Thai officials through a translator: "We wish they had confiscated her phone instead of her passport."
Keep in contact with The Thaiger by following our
Facebook page
.
Rights groups call for government to act after abduction of Thai activist in Cambodia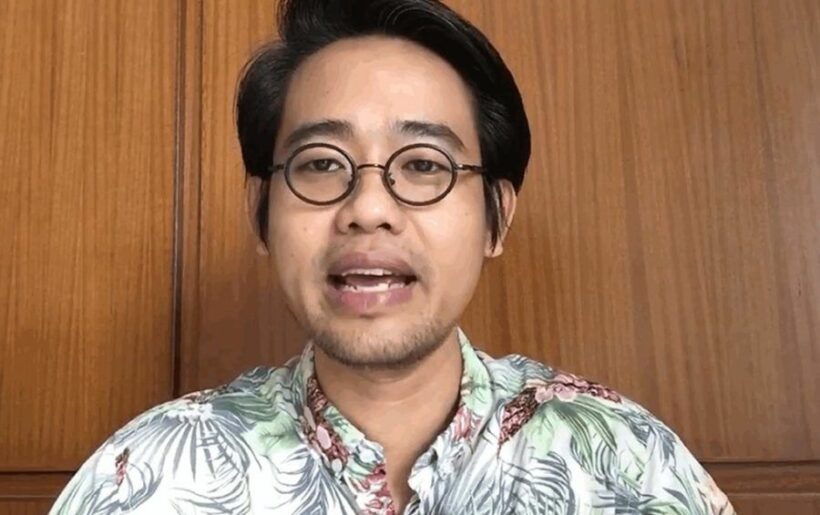 Following Thursday's broad-daylight abduction of an exiled Thai political activist in Cambodia, both country's police forces have bluntly refused to investigate, prompting calls by critics and human rights groups, including US-based Human Rights Watch, for swift action. Human rights defender Angkhana Neelapaijit warns that Thai authorities will be "seen in bad light" if they don't actively investigate the case of 37 year old Wanchalearm Satsaksit.
"The government will be cast in a bad light – as an accessory to the disappearance – if it is not active in solving this case. Despite Mr Wanchalearm being critical of the government, he is a Thai citizen."
The former human rights commissioner added that Thai authorities must work with the Cambodian government to solve this case. At least 8 Thai activists who fled after the 2014 coup and took refuge in Laos, Cambodia and Vietnam have disappeared, according to friends and rights groups. Some have been found dead.
Angkhana believes the Cambodian government must take an active role in solving Wanchalearm's disappearance, as the country ratified the UN International Convention for the Protection of All Persons from Enforced Disappearance in 2013.
According to media reports, Wanchalearm was living in exile in Cambodia's capital Phnom Penh. Prachathai reports that he was taken near his apartment while buying food on and was dragged into a black car, with the words "I can't breathe!"
Cambodian authorities have yet to acknowledge Wanchalearm's disappearance, ruling out an investigation into the incident, and the deputy spokesman for the Royal Thai Police yesterday said the RTP has not received any information about Wanchalearm.
"This did not take place on Thai soil. Thai authorities do not have the authority to meddle."
A former deputy director of the Thailand's National Intelligence Agency urged the public not to jump to conclusions.
"Isn't it too early to conclude that this activist was abducted and has already been killed?" An abduction is a high risk operation and needs a superpower nation to do it. Thailand is not a superpower."
Writing on Facebook, he expressed scepticism about allegations the activist was a victim of forced disappearance.
"His charge is for violating the Computer-Related Crime Act which carries a light penalty. Is he so important that he had to be abducted?"
A native of Ubon Ratchathani, Wanchalearm defied a summons by the National Council for Peace and Order, for allegedly violating Thailand's strict lèse-majesté law, which makes it a crime to insult or threaten the monarchy. As a result, he was told to show up at a military court.
SOURCE: Bangkok Post
Keep in contact with The Thaiger by following our
Facebook page
.
National parks to require reservations, registration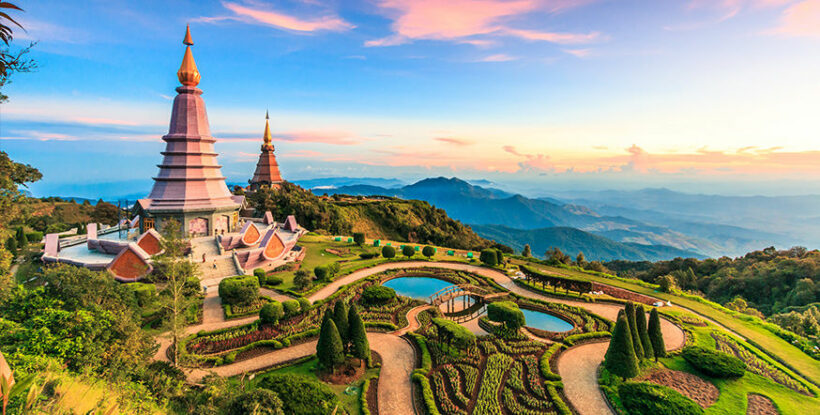 "One of the certain measures is that visitors to national parks must make a reservation first. They cannot just walk in."
All Covid-19 vulnerable sites, including concert venues and events, pubs and karaoke and massage, amusement parks and national parks are expected to be reopened by the end of the month. But the Ministry of Natural Resources and Environment says park visitors will have to register to visit, amid new post-Covid-19 rules. So you're going to need a reservation to visit the reservation.
"Online reservations will be required for health reasons. By next week, we are going to announce what visitors can and cannot do while visiting the parks. One of the certain measures is that visitors to national parks must make a reservation first. They cannot just walk in."
The environment minister says the Department of National Parks will use a "sophisticated" reservation system to control the number of park visitors, and they'll be required to check in via the Thai Chana mobile tracking app.
"I understand that there will be problems at the early stage of implementation so we are going to have a hotline to provide information for those who are in need."
He says the reservation and check-in system is likely to be in force until Covid-19 is under control. The DNP will also consider using the measures to keep the number of park visitors at a safe level, and to minimise ecological harm.
He noted that the 2 month lockdown of the Covid-19 crisis has allowed time for ecology in national parks to recover. The ministry is also considering new land zoning plans for the parks and even making annual closures a new 'thing' in Thai national park management.
SOURCES: Chiang Rai Times | Bangkok Post
Keep in contact with The Thaiger by following our
Facebook page
.
Phuket's beaches slated to reopen Tuesday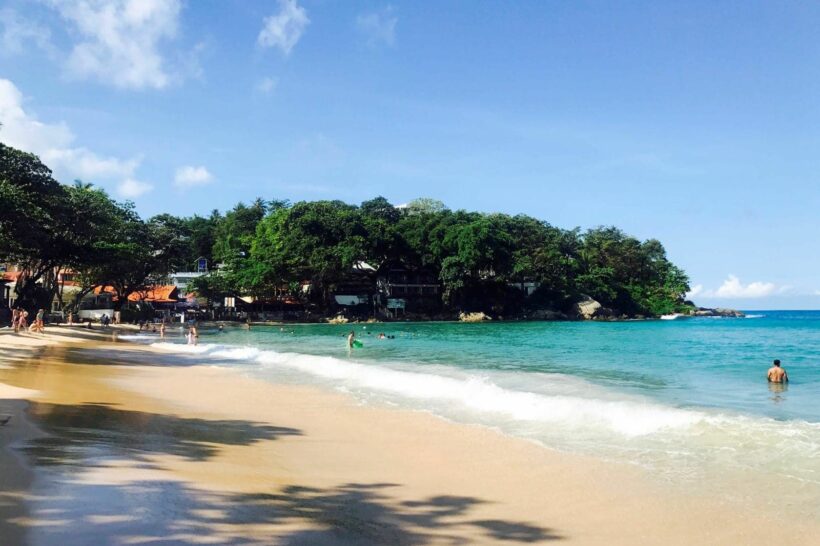 Dust off the swimsuit, grab the umbrella, pick-up some sunscreen on the way. And take your face mask.
Phuket is set to reopen its beaches for the first time since the Emergency Decree was enacted in March, having seen no new Covid-19 infections in 2 weeks. Phuket's governor made the announcement after chairing a meeting of the provincial communicable disease committee yesterday.
The panel shut all beaches in the province on March 29 as they were seen as places that could attract crowds and increase the risk of Covid-19 transmission. Naturally, visitors will have to strictly abide by rules governing visits to public venues.
Phuket boasts many beaches that are hugely popular with tourists and locals alike, including Patong, Rawai, Kata, Karon, Nai Harn, Freedom Beach, Kamala, Surin, Bang Tao, Mai Khao and many others. But tourists have been few on the island as the country is still closed to international arrivals, and Phuket airport is not scheduled to reopen until at least June 15, and then for domestic travel only.
From January 5 to Friday, there were total of 227 confirmed coronavirus infections in Phuket, more than any other province outside of Bangkok. Of those, 224 recovered and were discharged from hospital. There were 3 deaths.
It doesn't look like the perfect beach day – it IS wet season after all – but here is the forecast for Tuesday in Phuket…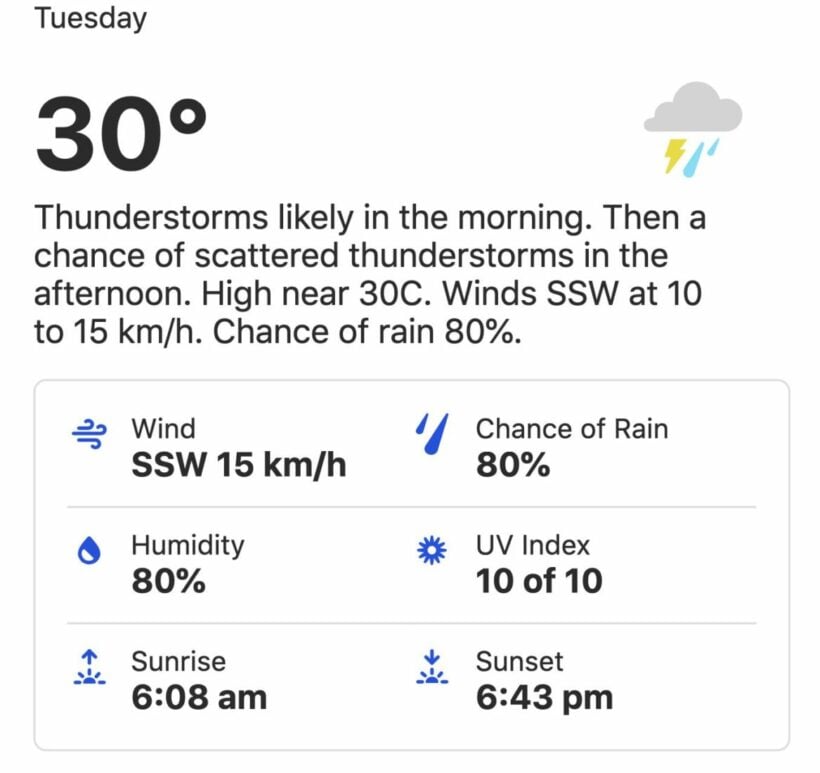 But the re-opening of beaches around Thailand hasn't been completely smooth. Then pent-up demand has seen a rush on beaches and traffic jams in the most popular locations.
Chon Buri's deputy commander of provincial police yesterday led officers on an inspection tour of Bang Saen beach, which reopened June 1 when the government opened Phase 3 of the easing of the Covid-19 lockdown. The beach opened on Wednesday and later that day they re-closed the beach because of a huge influx of visitors. It re-opened again on Friday.
Police say beachgoers are following social distancing measures as Saen Suk municipality ordered, that seats and beach chairs be set up at least 1 metre apart. Visitors and vendors are wearing face masks, hand sanitisers are provided at shops, and toilets are being cleaned every 2 hours.
Due to the high numbers of visitors, traffic in and around Bang Saen has been rearranged into a one way system. Police say if parking spots along the beach are overwhelmed, the access road to the beach will be closed and visitors will have to park elsewhere and walk to the beach.
A large number of tourists flocked to Bang Saen yesterday, but authorities say they behaved in an orderly and organised fashion due to the strict social distancing rules.
SOURCE: Bangkok Post
Keep in contact with The Thaiger by following our
Facebook page
.