Rolling out the e-visas – cutting time in immigration queues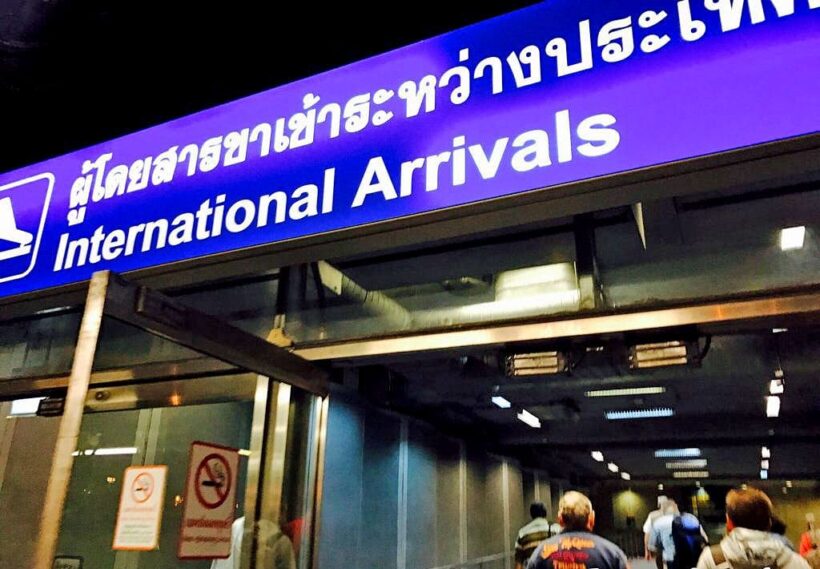 Thailand has officially launched its new e-Visa on Arrival (E-VOA) application system. This way foreigners from approved countries will be able to apply for their visa before their travel date, online, and avoid paperwork and approval when they arrive.
The new system is expected to cut processing times to little more than one minute when passengers arrive and is seen as helping stem the decline in Chinese visitors to Thailand and to increase efficiency when rolled out to more countries over the next three years.
The service is run by Thai Immigration in cooperation with the SAMART Group who recently shared a video explaining how the e-Visa on Arrival application process works. Roll tape….
The e-visa on arrival application, initially, is being made available to eligible nationals from China and India who arrive at Suvarnabhumi, Don Mueang, Phuket and Chiang Mai airports and is also expected to be made available at Krabi airport in coming months.
Applications are made HERE.
Currently the E-VOA is available to nationals from Andorra, Papua New Guinea, San Marino, Bhutan, China, Saudi Arabia, Taiwan, Ethiopia, Fiji, India, Kazakhstan, Maldives, Mauritius, Ukraine and Uzbekistan.
Meanwhile, the Ministry of Foreign Affairs earlier this week announced that in addition to E-VOA, Thailand will start accepting online visa applications from next year.
ThaiVisa reports that, from February 15 the new e-visa service will be available in Beijing and then in other Chinese cities from March 1.
From March 1 the e-visa service will then be launched in Britain and France before being rolled out to all Thai embassies and consulates within the next three years.
The new e-visa service will enable foreigners to apply for 60 day tourist visas online with payments made by credit card, QR code and Internet banking, with Thailand's K-Bank providing payment support.
The current requirements for a tourist visa:
Passport or travel document with a validity not less than 6 months
Completed visa application form
One(1) recent 4x6cm. photograph of the applicant
Evidence of onward travel out of Thailand
Proof of financial means (20,000 baht per person/40,000 baht per family)
ORIGINAL SOTRY: ThaiVisa
Keep in contact with The Thaiger by following our
Facebook page
.
Never miss out on future posts by
following The Thaiger
.
Nakhon Si Thammarat hit by floods, more rain expected in the South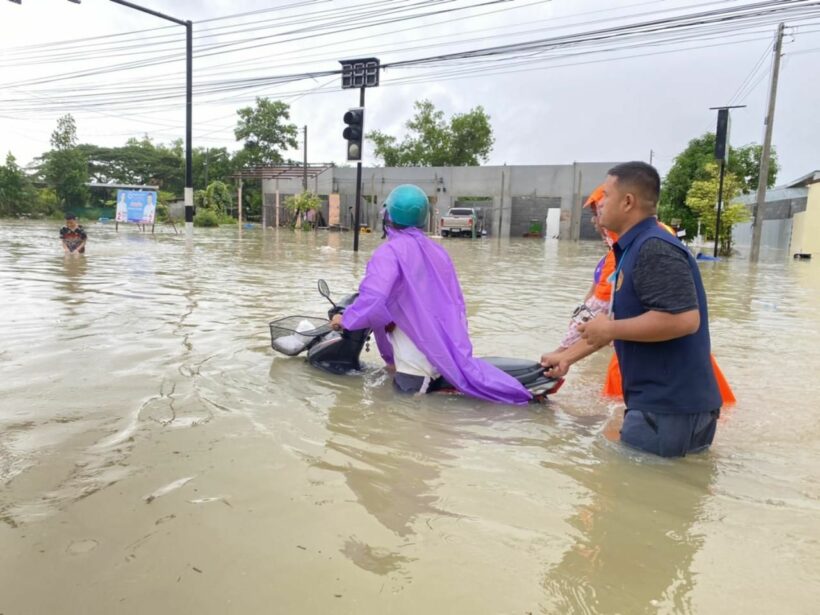 Flooding in the southern province Nakhon Si Thammarat has affected thousands of residents with some evacuating their homes due to the rising water level. Heavy to very heavy rain is expected to continue in the South and the Thai Meteorological Department is warning residents in the lower southern provinces to beware of severe conditions that may cause flash floods and water runoff.
Flooding caused by heavy rainfall over the past several days has affected 16,709 households with 47,939 people, according to Governor Kraisorn Wisitwong. He says floods hit 351 villages in 15 districts: Cha Uat, Chulabhorn, Thung Song, Mueang, Phra Phrom, Ron Phibun, Tha Sala, Phipun, Nabon, Lan Saka, Sichon, Chalerm Phra Kiat, Chian Yai, Nop Phitam and Khanom
In Nakhon Si Thammarat's Lan Saka district, a flash flood struck the area when a mass of water rushed down the Khao Luang mountain. Water levels have risen due to the continuous rain, causing the catchment area on the mountain to overflow.
Some residents in the Mueang district had to evacuate their homes. An American English teacher living in the area told The Thaiger she's opened her doors to her neighbours whose homes are flooded. This morning, the water around her home was up to her knees. She now estimates the water is close to waist level.
Schools throughout the province closed. The Bangkok Post says the Nakhon Si Thammarat airport is open as usual, but the Thai Enquirer reports that most flights have been delayed. A local police officer told the Thai Enquirer that all major roads in the city have been closed.
So far, a total of 291,156 rai of farmland has been flooded, possibly damaging fish farms. In the Tha Sala and Nabon districts, 8 homes have reportedly been damaged.
SOURCES: Nation Thailand | Thai Meteorological Department | Bangkok Post| Thai Enquirer
Keep in contact with The Thaiger by following our
Facebook page
.
Never miss out on future posts by
following The Thaiger
.
Chinese probe collects rock samples from surface of the Moon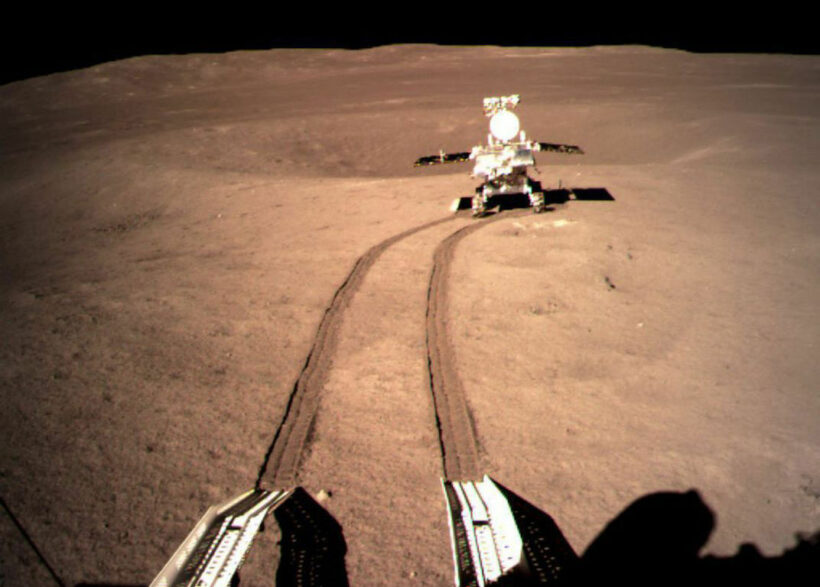 The Chinese, like the rest of us, are mostly prohibited from travelling at the moment, but it hasn't stopped them travelling to the Moon. A Chinese space probe has landed on the surface of the Moon to bring back the first lunar samples in nearly 5 decades. Since the US dropped its Apollo missions to the Moon in 1972, the Earth's only natural satellite has been a bit lonely.
The Chinese space program has poured billions into its space program, with hopes of having a crewed space station by 2022 and of eventually sending humans to the Moon to establish an ongoing lunar base. No Chinese have been participating in the International Space Station.
The Chang'e-5 spacecraft adds to a string of successes for Beijing's increasingly ambitious space program. Chang'e is the name for the mythical Chinese moon goddess. The probe touched down on the near side of the Moon yesterday. It will spend a total of 48 hours on the surface of the moon before re-uniting with it's mother-ship which will then bring the lunar probe back to Earth.
The unmanned Chang'e-5 probe will collect lunar rocks and soil to help scientists learn about the Moon's origins, formation and volcanic activity, the first such collections since the 1970s when an unmanned Russian lunar probe conducted a similar mission. The probe is the latest venture by a Chinese space program that sent its first astronaut into orbit in 2003, has a spacecraft en route to Mars and aims eventually to land a human on the moon.
If Chang'e-5 returns to Earth successfully, China will be only the third country to have retrieved samples from the Moon, following the United States and the Soviet Union in the 1960s and 1970s.
The probe was launched from China's southern tropical island of Hainan last week and entered lunar orbit aver the weekend after a 112 hour journey. The probe will collect 2 kilograms of material in a previously unexplored area known as "Ocean of Storms", a vast lava plain of grey rocks and dust.
The probe will collect samples from the surface and drill a 2 metre deep hole to gather soil and rock samples from beneath the lunar surface as well.
Thomas Zurbuchen, a NASA official from the mission directorate, says the mission was no easy task.
"When the samples collected on the Moon are returned to Earth, we hope everyone will benefit from being able to study this precious cargo that could advance the international science community. Congratulations to China on the successful landing of Chang'e 5."
The Chang'e 5 flight is China's third successful lunar landing. Its predecessor, Chang'e 4, was the first probe to land on the Moon's lesser-explored far side which is perpetually facing away from the Earth.
Keep in contact with The Thaiger by following our
Facebook page
.
Never miss out on future posts by
following The Thaiger
.
Thai Airways to resume flights from Bangkok to Chiang Mai and Phuket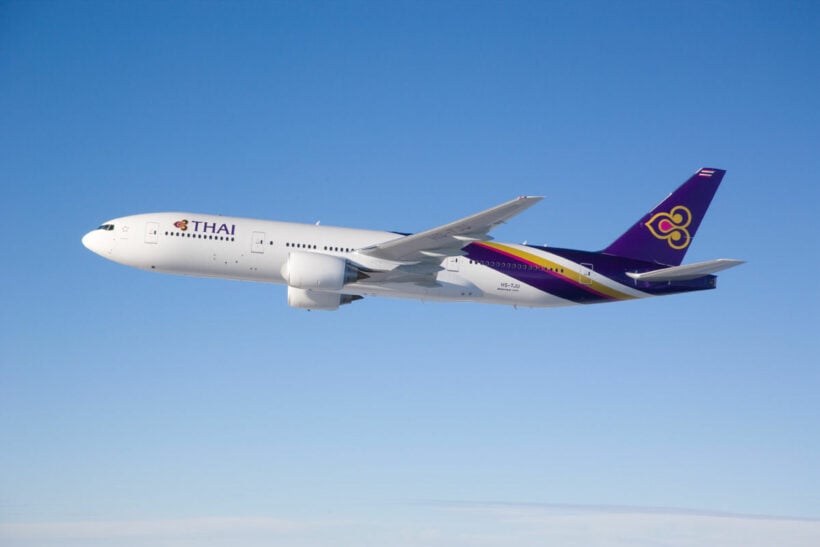 After nearly 9 months on the ground due to the coronavirus pandemic, along with problems balancing their accounts, Thai Airways will resume flights between Bangkok and Chiang Mai as well as Bangkok and Phuket later this month. The flights will start back up on Christmas day.
Flights from Bangkok to the 2 key tourist provinces have been grounded since April 1. Starting December 25, the airline will run 3 flights a week on both routes. A source told the Bangkok Post that the new schedules will run until at least February 28.
Thai Lion Air, Thai Air Asia, Nok Air, Thai Smile, VietJet Air and Bangkok Airways have returned to the domestic skies since July and slowly adding frequency to their routes.
In addition to resuming the domestic flights, the Thai Airways is relaunching some international flights from January 1 to March 27 including weekly flights to Frankfurt, London, Copenhagen, Sydney, Seoul, Manila, Taipei and Osaka. Flights from Bangkok to Tokyo will be available 3 times a week and flights from Bangkok to Hong Kong will be available every day.
Thai Airways has been tackling bankruptcy throughout the lockdown and trying to make up for more than 300 billion baht in losses. Since many flights were suspended due to travel restrictions, Thai Airways has tried to make money by business ventures on the ground, like a pop-up restaurant serving in-flight meals and selling off unwanted equipment from their warehouse. There also disposing of much of their older fleet, including all of their Boring 747-400s.
SOURCE: Bangkok Post
Catch up with the latest daily "Thailand News Today" here on The Thaiger.
Keep in contact with The Thaiger by following our
Facebook page
.
Never miss out on future posts by
following The Thaiger
.