Phuket Gazette Thailand News: PDRC sows seeds of rice farmer alliance; Finance Ministry silent on payment methods; Army ramps up lese majeste action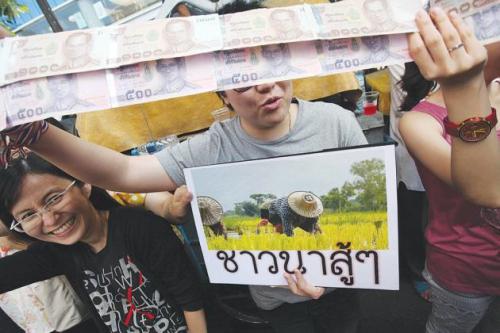 PHUKET MEDIA WATCH
– Thailand news compiled by Gazette editors for Phuket's international community
Suthep keen for alliance with angry farmers
The Nation / Phuket Gazette
PHUKET: The anti-government movement led by Suthep Thaugsuban appears to be seeking an alliance with rice farmers as the embattled caretaker government struggles to find the money owed to the farmers under the price-pledge scheme.
Yesterday, Suthep, the People's Democratic Reform Committee (PDRC) leader, led another march in Bangkok to raise money for farmers who have not been paid for their crops by the government. A further fund-raising march is planned for Monday.
Suthep said yesterday's march through the main business district of Silom and adjacent areas aimed to collect at least Bt10 million in donations from the public. The money would go towards financing the farmers' own protests, said PDRC spokesman Akanat Promphan.
In a repeat of previous PDRC marches on Bangkok streets, supporters and sympathisers lined the street to hand cash to Suthep.
The government owes more than a million farmers a total of Bt140 billion under its rice-pledging scheme, a policy that helped the ruling Pheu Thai Party win the 2011 general election but has now run dry of funds. The rice scheme is also the subject of an investigation by the National Anti-Corruption Commission (NACC).
However, rice growers are split over who should be blamed for the authorities' defaulting on debts owed. One group of farmers blames the government while another group points the finger at the PDRC.
More than 400 farmers left their road blockade in Kanchanaburi yesterday to join farmers who have been protesting at the Commerce Ministry in Nonthaburi since Thursday.
Many also marched from the ministry to the NACC office to request that the anti-graft agency speed up its investigation into the rice-pledging scheme. After an hour-long meeting between representatives of both sides, the farmers said they were satisfied with a promise that the results of the investigation would be delivered within the next few months.
About 100 Nakhon Phanom farmers gathered yesterday at the Third Thai-Lao Friendship Bridge, threatening to blockade it with a force of 10,000 protesters if the government failed to pay what it owed them within seven days. The 18,789 Nakhon Phanom farmers under the scheme are owed a total of Bt1.39 billion by the government. Elsewhere, more than 250 farmers in Kamphaeng Phet and more 1,000 in Suphan Buri yesterday submitted letters to provincial governors asking Suthep to help push through loans to pay the rice scheme's debts.
The Kamphaeng Phet growers also asked him to help alleviate the plight of more than 30,000 farming households in the province that have not had rice-pledge payments for the past four to five months.
In Phitsanulok, a group of about 200 farmers gathered at the city hall, calling on Suthep's help to push through funds for the rice scheme.
A government proposal that rice millers accept receipts from farmers under the scheme has met with reluctance on the part of the rice millers.
Rice Millers Club of Phichit vice chairman Wirat Limthongsomjai said it was unlikely rice millers would accept the pledge receipts because they were already under financial stress. Banks have extended a total Bt300-million credit limit to farmers, while the farmers' debt totals billions of baht.
"Moreover, each miller will have to reserve cash to buy rice from the next crop," Wirat said.
Democrat spokesman Chavanond Intarakomalyasut agreed with the government's idea to encourage rice millers to lend farmers up to 50 per cent of the value of their pledge receipts. But he said the government would have to pay the interest incurred from this deal.
'We will find the money'
The Nation / Phuket Gazette
PHUKET: The Finance Ministry says it will continue finding funds to pay farmers under the rice-pledging scheme but will keep it methods quiet for fear protesters striving to overthrow the regime will try to block them.
The Finance Ministry's permanent secretary Rangsan Sriworasart said yesterday that there were many lawful ways to secure funds for the scheme.
However, he declined to provide examples.
"The Finance Minister [Kittiratt Na-Ranong] is trying to do so [find funding] quickly," he said. "But we can't reveal what channel it should be. Otherwise, the anti-government protesters will block what we do."
Rangsan said the Commerce Ministry would accelerate the sale of rice from the stockpiles as quickly as possible so farmers could be paid.
In the meantime, he said the Finance Ministry would try to secure more funds.
There are 14 million tonnes of rice in the state's inventory.
The paddy pledged by the government under the scheme from crops between October 2013 and this month totalled some 10 million tonnes worth Bt177 billion.
Of that, about Bt60 billion has gone to farmers.
Rangsan said that while the ministry had so far failed to get a Bt20-billion bridging loan tender put out to commercial banks, borrowing via this channel was still an alternative.
He said the staging of another loan tender was dependent on the situation.
The Finance Ministry was reopened yesterday after being closed for 2weeks.
Army to raise pressure over lese majeste cases
The Nation/ Phuket Gazette
PHUKET: The Army will push for police action over cases of lese majeste, amid concern over spread of messages deemed damaging to the monarchy on the Internet.
Deputy Army spokesperson Colonel Sirichan Ngathong said on Friday that the Army would provide information about such acts against the monarchy to the relevant authorities.
"The Army will attempt to stop acts that are offensive to the public. Information will be supplied to relevant authorities and agencies for further action. The Judge Advocate General's Department will work with the police to keep track of the progress of such cases," Sirichan said.
She also said Army commander-in-chief General Prayuth Chan-ocha has expressed his concern about the spread of information deemed offensive to members of the Royal family.
The legal action would be taken along with social sanction against people responsible for such acts and comments, according to the spokesperson.
The move followed a controversy in which Somsak Jeamteerasakul, a History lecturer at Thammasat University, posted some messages in the social media that were described by the military as inappropriate and violating the monarchy.
Defence Ministry spokesman Colonel Thanathip Sawangsaeng said that honest comments by academics about the monarchy could be done under the rights guaranteed by the Constitution. However, he did not think Somsak's recent remark was appropriate. He said the Defence Ministry and its personnel were "deeply concerned" about this matter.
"Such an act has caused bad feeling for military personnel and public members who are loyal to His Majesty the King. His Majesty has long made great contributions to the country," the spokesman said.
Bombs, banners and a murder in the far South
The Nation / Phuket Gazett
— Phuket Gazette Editors
Keep in contact with The Thaiger by following our
Facebook page
.
Never miss out on future posts by
following The Thaiger
.
Travellers to Thailand to wear "Smartband" tracking watch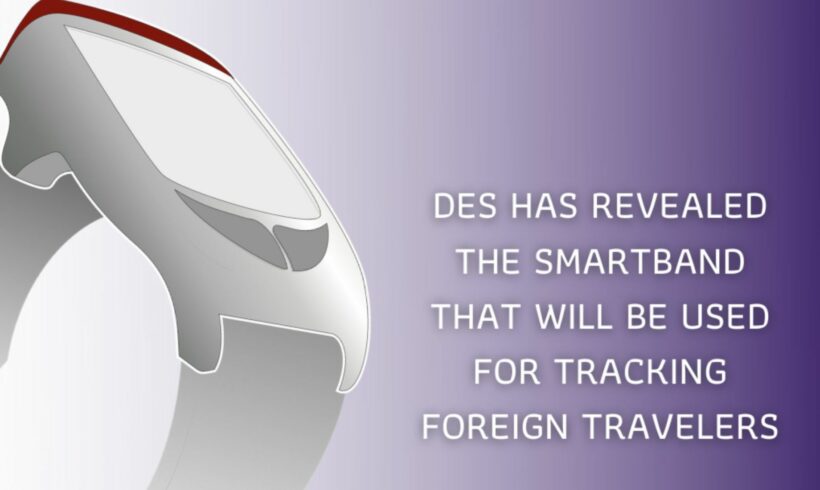 Special Tourist Vias, 14 day quarantine, "plans", "models" and endless red-tape. Now we've got the "smartband" to track foreigners when they visit Thailand. The so-called Smartband will have to be worn by any foreign travellers entering Thailand. The new wearable restriction for travellers to Thailand coincides with the Cabinet announcement this week to allow more foreign tourists and crew of yachts to enter Thailand under the Special Tourist Visa program.
"The wristband can track their locations and measure the body's temperature, blood pressure, and heart rate. It can also help the wearers with various problems, such as asking for directions when they get lost."
The Smartband is being introduced from today.It's the brainchild of the Ministry of Digital Economy and Society, in cooperation with Thai startups, according to the announcement on PR Thai Government.
Details, as usual, are sketchy and there is no clarification where the smartband is given to the tourists, if it's compulsory to wear or who pays for it. Nothing explains how the Smartband can help when the wearer is "asking for directions". Or is it waterproof? On the government's own PR Facebook page the reception was less than enthusiastic….
"I never wear a watch, especially in Thai heat. I don't mind a month in the daytime but forever is nonsense. I wonder how it does in the pool? The original plan was a tracking app on the phone. No problem, I am boring, you can follow me if you like but this looks like a shakedown for tech that I don't want, in a form that I do not use. What happens when you take it off? I certainly do not sleep with a watch on."
"I think these measures will not be widely accepted by european users. Almost no one wants to go to Thailand with quarantine don't understand why also add this measure."
"The government just keeps adding silly requirements that are preventing me from wanting to go back to Thailand, and I am sure that I am not the only one."
"Not a good idea."
"Seems there's a stark contrast between the easy going, open and warm hearted nature of the thai citizens and their government's mindset & perception of how foreigners are and how they think we like to be treated. I am aware there are some who have no manners and behave poorly but that's by far surely not a majority. As a visitor of whatever country it's normal for me to behave as a guest of the country and behave accordingly just the way one expects it when you invite someone to your house for dinner. I am sure there's other much better ways to keep those who are not welcome from traveling to Thailand than making every single person first of all a suspect of whatever sorrow may bother the government."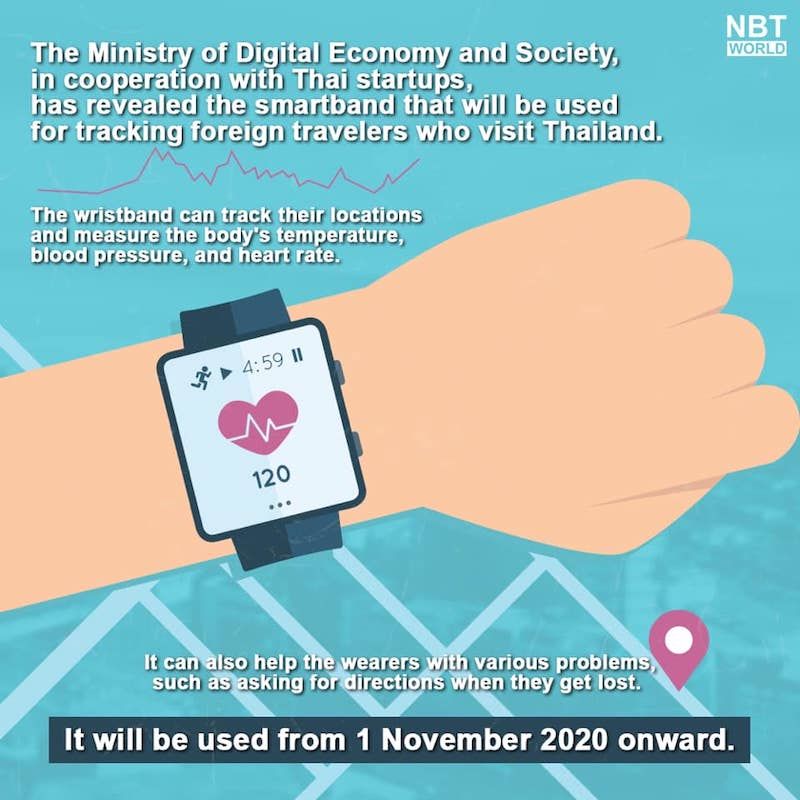 Keep in contact with The Thaiger by following our
Facebook page
.
Never miss out on future posts by
following The Thaiger
.
Foreigners who test positive for C19 in Thailand won't be able to use the public health system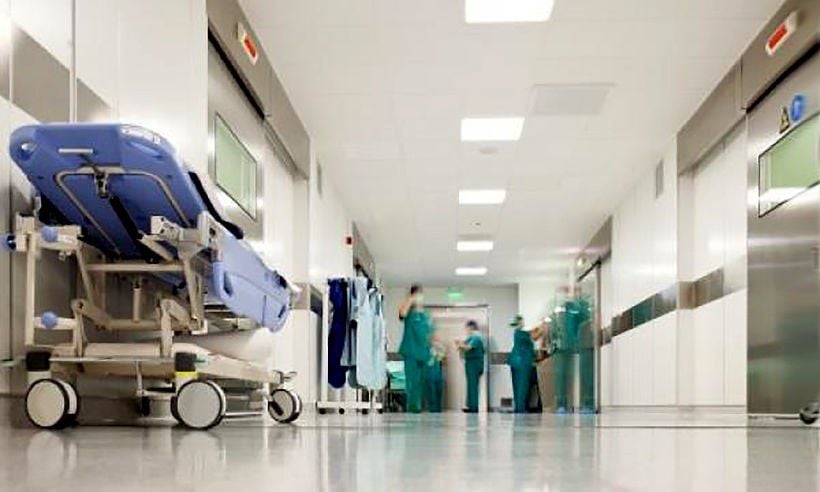 The battle to reopen Thailand's borders is shaping up as a 3-way PR fight between economic hawks who are eager to re-open to reboot the country's tourism industry, a government and medical officials resting on their laurels after containing the virus, and a risk-averse population who, survey after survey, indicate they are keen to keep the borders closed.
In another effort to assuage Thai fears, a doctor at the infectious disease department has stated that any foreigner found to be infected with Covid-19, while in alternative state quarantine, would be taken to a partner hospital in the private sector, not a Thai public hospital.
Dr Opas Karnkawinpong has made it clear that foreigners would have to pay for their treatment and medication themselves.
"They won't be a burden on the Thai health system."
Dr Opas laid out the strict measures that foreigners would have to submit to before travelling to Thailand. Apart from the effort and cost of finding a flight at this time, gaining permission from their country's Thai Embassy, they would have to get fit-to-fly and entry certificates, Covid-free documentation, health insurance and upfront payments for their 14 day Alternative State Quarantine.
"If infected they would go to a special isolation unit at the hospital partnered with the quarantine hotel. Non serious cases would be there for 10 days, those with serious conditions like lung infections may have to stay for a month."
• Those with no symptoms but who tested positive would have to stay in hospital for ten days after their positive test.
• Others would have to be hospitalized for ten days after developing symptoms then a further 24 hour period after symptoms fully abate.
• In more severe cases the length of hospitalization would be at the discretion of doctors. People may only be let out after xrays, temperature and breathing rate checks satisfied medical teams.
A list of several measures were also mentioned for people after they go home from hospital. These include recommendations to wear masks, socially distance, wash hands and surfaces, use separate eating utensils to others. If they get sick again they must take private transport to a hospital. Family members are being advised to monitor their own health closely.
SOURCE: Siam Rath | Thai Visa
Keep in contact with The Thaiger by following our
Facebook page
.
Never miss out on future posts by
following The Thaiger
.
Nearly 5,000 Thai Airways staff to deplane in voluntary resignations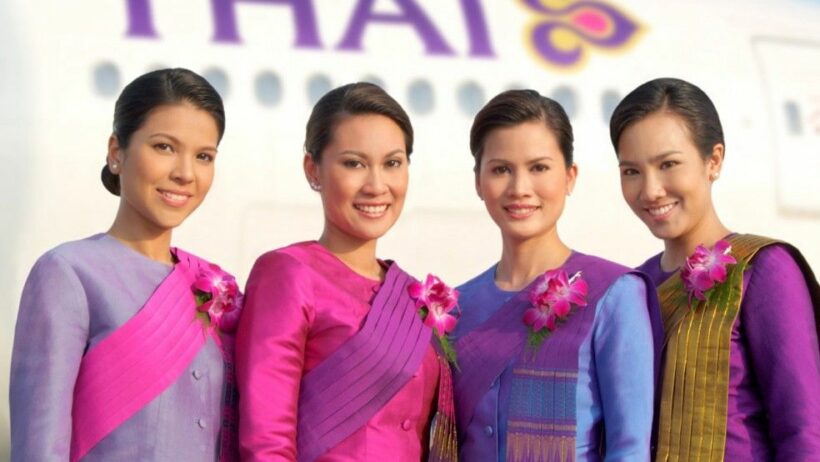 Officially, 4,977 staff at Thai Airways have applied for different stages of its Mutual Separation Plan for the survival of the airline. In other words they've been politely asked to resign. The airline employs about 20,000 people.
The beleaguered national carrier has endured a decade of substantial losses, endless headlines about systemic corruption, padded senior staff contracts and executive perks. In the midst of the impact from the border closures in April, Thai Airways executives again approached the Thai government for another cash bailout. But this time the Cabinet bristled and forced the airline into a "rehabilitation" program, effectively bankruptcy proceedings.
Acting Thai Airways president Chansin Treenuchagron said the airline offered the MSP to its staff because it had been loss-ridden and the impacts of the coronavirus disease 2019 caused it to undergo rehabilitation.
"Cargo and repatriation flights, food services from its catering department and the sales of Thai Airways souvenirs could not make up for lost revenue from the stalled passenger service."
The airline management invited early retirement applications from October 19 to 28. During the period, 1,918 employees applied to retire on Dec 1; 2,699 employees wanted to leave with 20% salary payment for six months from November to April and would later apply for early retirement; and 360 employees applied for both choices.
"The applicants contributed to the survival of the airline".
Keep in contact with The Thaiger by following our
Facebook page
.
Never miss out on future posts by
following The Thaiger
.