Phuket Gazette Thailand News: Northeast floods; B20mn for rice death; Teachers die in Deep South blast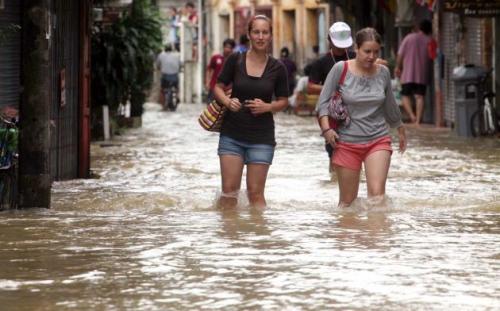 PHUKET MEDIA WATCH
– Thailand news compiled by Gazette editors for Phuket's international community
Northeast still struggling with floods
The Nation / Phuket Gazette
PHUKET: Floods continued in the provinces of Chanthaburi, Trat and Nakhon Ratchasima yesterday, affecting hundreds of residents.
Downtown Chanthaburi was submerged in up to a meter of water and authorities warned it would rise further. Schools in flood-hit areas in the province have been ordered shut until Friday as a precaution.
Chatchai Phromlert, director-general of the Department of Disaster Prevention and Mitigation (DDPM), reported yesterday that more than 1,000 families in Chanthaburi's Muang, Makham, Khlung, Tha Mai, Laem Sing and Kaeng Hang Maew districts were affected and that 200 residents had been evacuated.
In Trat's Muang, Khao Saming and Laem Nhop districts up to 92 homes were hit by as much as 50cm-deep floods, while in Nakhon Ratchasima's Muang and Bua Yai districts 465 households had been affected, he said. Water in Nakhon Ratchasima has subsided and the roads are passable, Chatchai added. DDPM officials in the region have been dispatched with tools to speedily drain the floodwater, help the affected residents and assess the damage for compensation, he added.
In Ranong, days of heavy rain caused a metre-deep, 50-metre-long crack on the surface of the still under-construction four-lane Phetch Kasem Highway early yesterday.
Four recovering in hospital after Saraburi horror crash
The Nation / Phuket Gazette
PHUKET: Only four people remain in hospital following the horror bus crash in Saraburi's Kaeng Khoi early Tuesday morning, Public Health Minister Pradit Sintavanarong on Wednesday said.
Out of some 20 injured people, only four were still hospitalised as of 11am; one at Kaeng Khoi Hospital and three at Saraburi Hospital. Most of them had suffered broken limbs, he added.
Pradit said the 19 victims whose bodies were burnt beyond recognition were sent to the Institute of Forensic Medicine (IFM) at Bangkok's Police General Hospital for identification.
Rice association offers Bt20m in case of fatality
The Nation / Phuket Gazette
PHUKET: The Thai Rice Packers Association is launching a campaign to boost consumer confidence in the safety of Thai rice by offering Bt20-million compensation to the family of anyone who lost their life as a result of having consumed toxic Thai rice.
At yesterday's conference, Somkiat Makcayathorn, chairman of the association, said members vowed that their rice is safe from any toxic content.
"The association has decided to offer Bt20 million compensation if any consumer had lost their life after consuming Thai rice or there was any toxic problem. The association has full confidence in the quality of Thai rice and vouches for its safety. There is no substance or additive that could harm consumers' health," stated Somkiat.
The association comprises 128 companies that own about 800 rice pack brands. They have a combined market share of up to 95 per cent of the total trading value of rice packs in the Thai market.
The association has also allocated Bt5 million for random inspection of rice quality every month. It will emphasise on checking if the fumigant substance methyl bromide was used on the rice. Thailand will stop using this substance by the end of 2014 as it harms the environment.
Somkiat added that since the discovery of the substance on Thai rice and rumours of their being unsafe, sales of Thai rice packs had been impacted. For instance, rice purchases fell from 3-4 packs per time of purchasing to 1-2 packs.
Despite the recent negative publicity, the association is confident that with its strong campaign rice-pack sales will increase by 5 per cent to Bt30 billion this year.
Meanwhile, the Commerce Ministry has set up a plan to boost exports of halal foods to US$10 billion by 2014, accounting for 10 per cent of the total food export value, up from 4.3 per cent at present.
After a meeting with the Centre of Deep-South provinces management, Deputy Commerce Minister Natthawut Saikua said the ministry is also targeting increased halal food sales in the South.
The ministry will integrate the halal food-supply chain and promote the setting up of halal food-franchise businesses to trade both in the local and overseas markets.
The ministry will also cooperate with other government agencies to allocate areas for selling halal foods such as at airports, bus terminals and train stations.
According to the ministry, about 3,000 halal food manufacturers are operating in the Kingdom.
2 teachers die from Deep South bomb injuries
The Nation / Phuket Gazette
PHUKET: Two teachers from Pitak Wittaya Kumung School succumbed to injuries sustained from a bomb that exploded in front of a hospital yesterday morning, Dr Amad-Musulam Pohji, director of Narathiwat's Chanae Hospital, said.
The doctor said Nayiha Yeera, 38, died from bomb shrapnel embedded in her skull, right wrist and elbow; while Nurayahan Awae, 35, was found to have shrapnel in her skull and chest. Relatives collected the bodies yesterday.
The bomb in a 12-kilogram metal box, apparently meant for the police patrol truck that was escorting the teachers' vehicle to school, also wounded another male teacher and two policemen. The wounded – identified as Apichard Benchulamas, 34; Pol Sergeant Taweesak Yosawat, 30; and Pol Lance Corporal Chatchapol Raksat, 32 – were taken to the Naradhiwas Rajanagarindra Hospital.
Chanae deputy inspector Pol Lieutanent Pongpan Kapankhiao, who was part of the protection unit, said the seven-strong team on the truck and two motorcycles were escorting the teachers' vehicle.
— Phuket Gazette Editors
Keep in contact with The Thaiger by following our
Facebook page
.
Never miss out on future posts by
following The Thaiger
.
Thailand News Today | Emergency Decree, Parliamentary protest, Dark days for hotels | September 25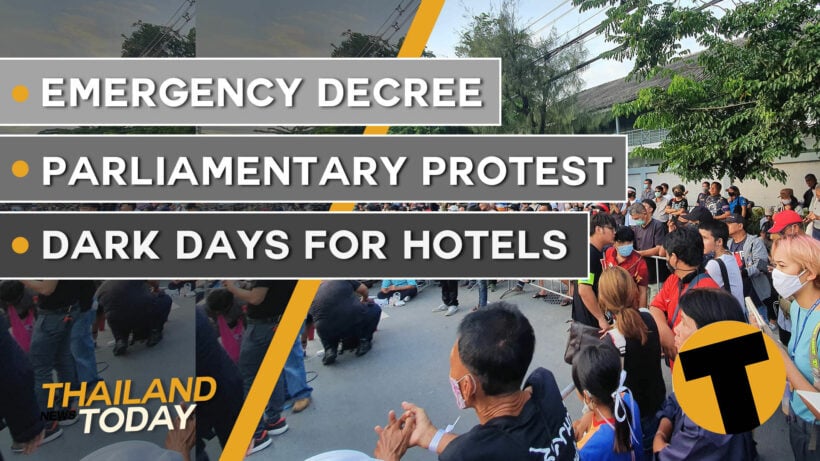 Daily TV news about Thailand, delivered fresh, and free, to you. Hosted by Tim Newton. Catch the latest updates and Thai News.
Charter vote delayed, committee formed and Senators escape Parliament by boat
Thailand's MPs and Senators have kicked the constitutional can down the road at least a month after the parliament failed to agree on charter amendments yesterday.
A panel will be sent up to examine 6 motions that were proposed and debated over the past 2 days. The reality of the vote, and the setting up of an investigative committee, could push any votes on real reform well into 2021. The 2 Houses of Parliament voted 431-255 to delay the vote. Pheu Thai and the Move Forward Party described the vote as "a way to stall for time" complaining that the decision "was moving the country towards a dead end".
Meanwhile, up to 2,000 protesters were gathered outside the unfinished parliamentary buildings as an act of solidarity for the MPs supporting the changes to the current Thai Constitution.
The protesters viewed the afternoon's proceedings as a blunt stalling tactic to keep the current parliament, and its unelected senators, in power. The session ran until 8.30 last night. Rather than face the angry mob of anti-government protesters at the front of the building, most of the senators escaped on boat at the rear of the building, which backs onto Bangkok's Chao Phraya River.
Bleak outlook for Thailand's hotels
Thailand's hotels are facing a very dark time with the Thai borders still largely closed and the vast majority of Thailand's hotels remaining closed for business.
There are 1000s of hotels and a related millions of staff, waiting for things to improve. C9hotelworks.com MD, Bill Barnett, is one of the region's most respected consultants for the industry. We asked Bill, how are they all surviving? (Run interview video… 2.56 – 3.35)
Officials says no illegal land encroachment at Phuket's Sri Panwa resort
After coming in for some negative online attention recently, the land title deeds of the Sri Panwa Phuket resort have been investigated and found "to be in order".
The 5-star hotel first attracted the attention of netizens when its owner, Vorasit Issara, publicly criticised an anti-government activist.
His Instagram tirade prompted outrage from those who support the current protest movement, with netizens calling for a boycott of his property.
Shortly after, the Civil Society for State Welfare called on the Social Security Office to clarify its investment in the resort's trust fund. This was echoed by at least one opposition MP and anti-corruption activists.
Responding to the land rights issue, the Phuket Land Office has issued a statement to say the hotel does not occupy state land.
Covid task force calls for extension to Thailand's emergency decree
Thailand's Covid-19 task force is advising the government to extend the country's state of emergency by a further month…again.
The Centre for Covid-19 Situation Administration plans to discuss the matter next Tuesday and put it to Cabinet for consideration on Wednesday.
The state of emergency, or emergency decree, which has been extended several times since its introduction in March, is due to expire at the end of this month. It has been extended, on a month by month basis, many times this year since it was introduced to short-circuit the process of implementation of Covid-19 preventative measures.
Now, the CCSA says an extension is vital to ensure various government agencies can work speedily as the county starts welcoming back visitors.
Phuket's annual Vegetarian Festival goes ahead next month
Somehow Phuket's annual vegetarian festival is to go ahead next month, but officials say they will ask participants to strictly observe social distancing. Good luck with that!
The 2020 Phuket Vegetarian Festival will take place from October 17 to 25.
Given the fireworks and crackers exploding in your face if you attend any of the events, it's probably a good idea that the Governor is insisting visitors wear face masks. We'd recommend eye googles as well.
The grotesque piercings, noisy parades and visits to the shrine, are good news for Phuket's tourism and bad news if you're a vegetable. Many adherents to the Chinese-heritage local festival will go without sex, alcohol and meat for the week of so of the festival.
The week of events and ceremonies hopes to scare away the bad gods again but, especially this year, attract some extra visitors to the festival.
Keep in contact with The Thaiger by following our
Facebook page
.
Never miss out on future posts by
following The Thaiger
.
Deputy PM says 2 years until Thailand's economy is back to normal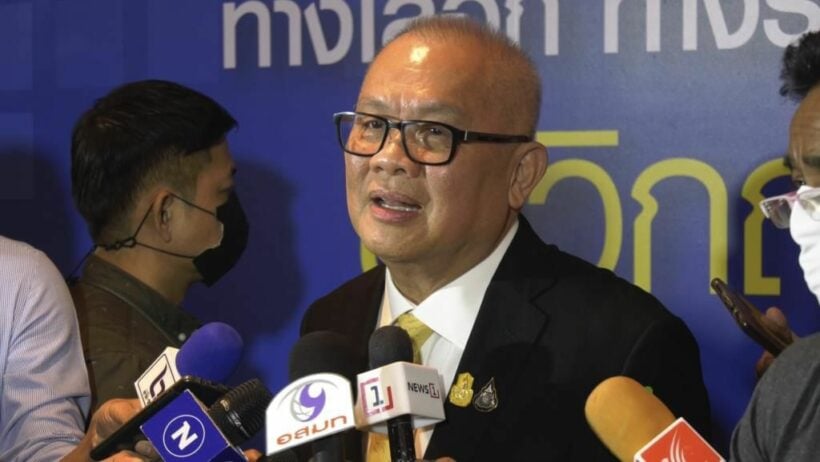 It's going to be another 2 years until Thailand's economy is back on track, according to Deputy PM Supattanapong Punmeechaow. At least that's the amount of time he expects it will take to get the economy back to "normal levels" from before the coronavirus pandemic.
The coronavirus crisis crippled economies across the globe. The Covid-19 pandemic is already the worst global crisis since World War II, according to a report by the UN. Thailand's tourism-dependant economy has been struggling since the country shut it's doors to international travel. Krungthai Bank also predicts it will take about 2 to 3 years for Thailand's economy to recover and the Finance Ministry predicts Thailand's economy will contract by a record of 8.5% this year.
Almost 800 billion baht has gone into supporting the economy, Supattanapong says, adding that the government plans to do more stimulus perks to help boost the economy. The government is working on a 1.9 trillion baht response package with a 1 trillion baht borrowing plan.
Supattanapong's guesses are based on the pandemic situation not getting any worse, whilst the world's Covid cases, in many part of the world, including many of Thailand's feeder markets, are suffering a new spike in cases. His assumptions would also have to include an immediate return to high profit of the country's tourism industry – not likely to happen any time soon.
"I think the economy should get back to normal levels within two years… But if we can manage it very well, we may see that late next year."
While Thailand's economy as a whole might take just 2 years to get back to normal, the country's tourism revenue is expected to take even longer. Krungthai COMPASS Research Centre predicts it will be at least 3 to 4 years until tourism revenue is back to normal. Thailand's tourism revenue is expected to shrink by 70% by the end of this year, making only 9.1 billion baht compared to the 3.02 trillion baht tourism brought in last year.
SOURCE: Bangkok Post
Catch up with the latest daily "Thailand News Today" here on The Thaiger.
Keep in contact with The Thaiger by following our
Facebook page
.
Never miss out on future posts by
following The Thaiger
.
Thailand's first cancer medicine factory expected to cut drug costs in half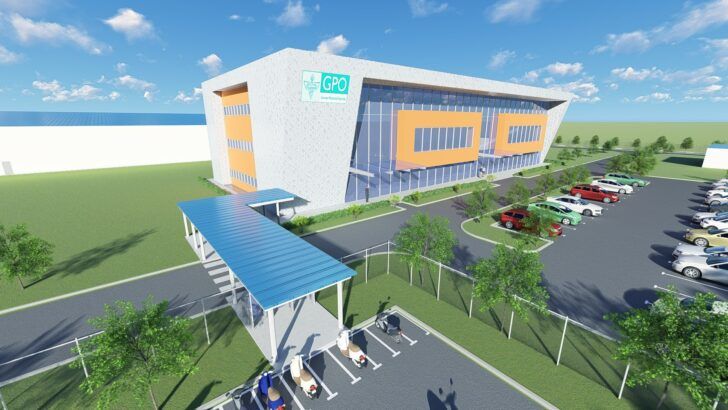 The government just sealed the deal to build Thailand's first factory to produce cancer-treating medicine and chemicals, a move that is expected to cut treatment drug costs in half. Buying imported cancer-treating drugs is expensive. Thailand spends about 21 billion baht per year on imported cancer medicine, according to Deputy PM and Public Health Minister Anutin Charnvirakul.
The local factory is intended to give Thais more affordable and also more accessible medicines for treating cancer. Cancer is the leading cause of death in Thailand, Anutin says, adding that each year, 80,000 people in Thailand die from cancer.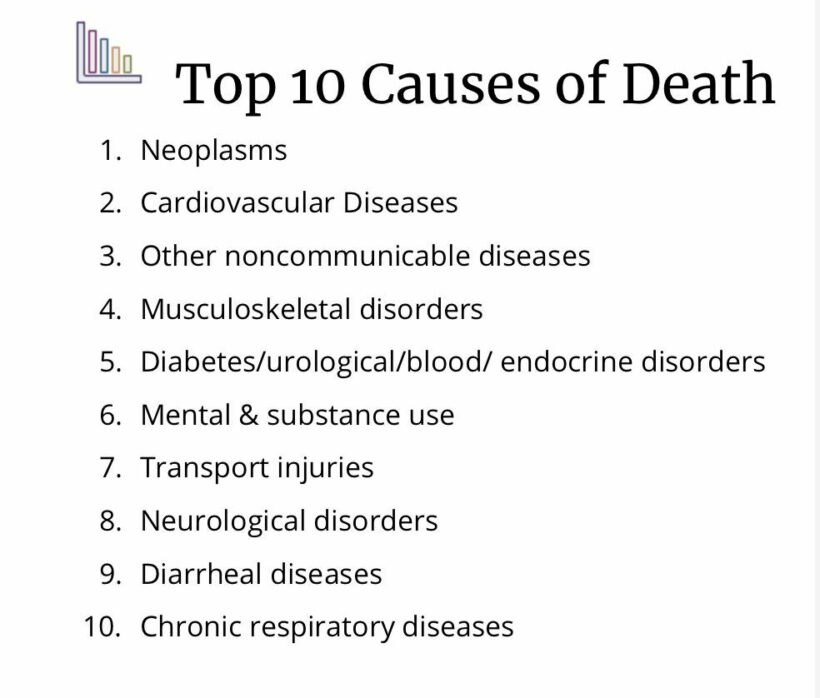 SOURCE: CDC Thailand
The Government Pharmaceutical Organisation signed a contract with PTT to build the plant. Construction will be begin in 2022 and they would start producing commercially until 2027. The factory will produce variety of drugs for many different types of cancer, including drugs for chemotherapy, according to the organisation's managing director.
"This factory will have the capacity to produce 30 million units of chemotherapy drugs and 31 million units of biological drugs per year, with a focus on patents that will expire first. Once there is enough for domestic use, we can boost our production capacity for export. This will make cancer drugs cheaper in the country and will also help push for them to be included in the national list of most-needed medications."
The factory is planned to be in Rayong's Ban Chang district at the PTT Wanarom Eco Zone Industries estate. The feasibility study is expected to take 14 months.
SOURCES: Bangkok Post | Nation Thailand
Catch up with the latest daily "Thailand News Today" here on The Thaiger.
Keep in contact with The Thaiger by following our
Facebook page
.
Never miss out on future posts by
following The Thaiger
.