Opposition MP could face Lese Majeste charges over parliament speeches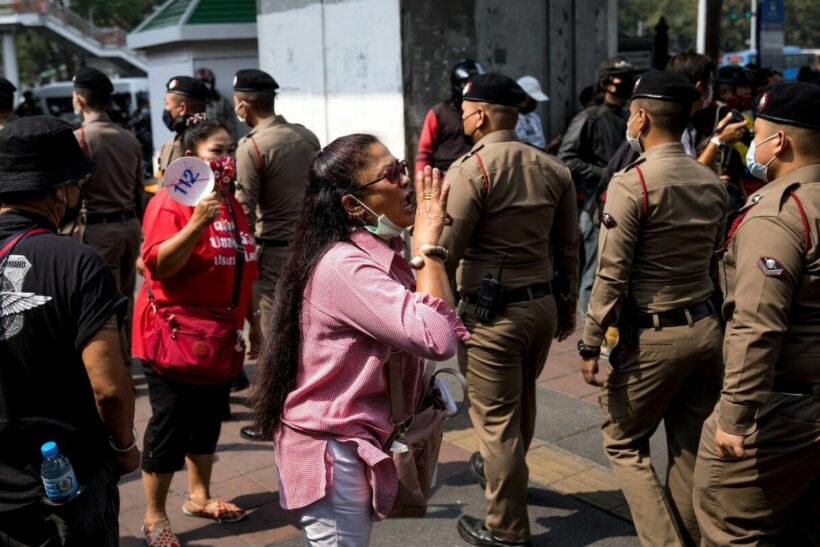 After bringing a no‐confidence censure motion to the PM and his cabinet, the opposition MP is now facing potential charges of lese majeste for allegedly defaming Thailand's monarchy at yesterday's censure debate. Rangsiman Rome, a Move Forward lawmaker, allegedly claimed that a certain few "government favorites" and a "royal aide" have been given powers to shuffle around members of the police force at their own discretion.
The Assistant Minister to the PM Office, Suphon Attawong said Rangsiman's speeches were transcribed word for word and included referencing the monarchy. According to Khaosod English, their legal team looked into it and found that the information is sufficient for prosecution under Section 112 of Thailand's Criminal Code, which is also known as the lese majeste law.
Section 112 prohibits anyone from insulting or defaming the royal family. Violators, if found guilty, can receive a maximum penalty of up to 15 years in prison per count of defamation.
The 27 year old activist, who switched over to lawmaking, was met with protests by pro‐government leaders during his speeches. In those speeches, he said that police officers could obtain promotions without going through the legal hiring process if they receive a "ticket" that was signed by General Torsak Sukvimol, who is the Ratchawallop Police Retainers Commander, King's Guard 904.
Rangsiman's presentation showed a document that can be submitted directly to the Royal Thai Police Commissioner to recommend certain police officers' promotions or rank changes. The final decision, according to his presentation, is then endorsed by PM Prayut and Deputy PM Prawit Wongsuwan. According to Khaosod, he asked "Does General Prayut have the courage to insist that this is a fair and transparent way to appoint police officers?"
Back in 2018, police colonel Kantapong Nilkham posted on Facebook that a career advance within the police is near impossible without the "ticket," according to Khaosod.
"If you have a boss, if you have money, if you have The Ticket, you'll get everything. How can this nation survive? And who will the people depend on?"
Khaosod English also reports that Rangsiman made a "damning allegation" concerning a so‐called "Elephant Ticket," which allegedly could fast track promotions by cutting through the police force structure. He allegedly went on to say that the scheme was run by a man that serves as Lord Chamberlain to the royal palace, without having any formal position in the police force.
The accusations by Rangsiman sparked immediate protests for him to essentially stop talking. He was encouraged to wrap up the speech and leave out any further mentions of the monarchy.
Rangsiman allegedly followed the recommendation but insisted he was just doing his duty as the Representative of the People. According to Khaosod, he says he's aware that it could be a "dangerous mission," but people chose him for the job and he has to carry out his duty to the best of his ability.
But Rangsiman allegedly kept talking by bringing up the allegations at a news conference.
"These Tickets cost millions of baht. So in the end, police have to live off bribes from gambling dens, illegal businesses, and human trafficking," he said, according to Khaosod.
The 4 day debate ended yesterday, with the no‐confidence vote taking place this morning. Since the coalition parties retain a majority of the seats in parliament, it was expected that all Cabinet members would survive the session, and they did.
SOURCE: Khaosod English
Keep in contact with The Thaiger by following our Facebook page.
Never miss out on future posts by following The Thaiger.
Thailand classified as a "not free" country in Freedom House report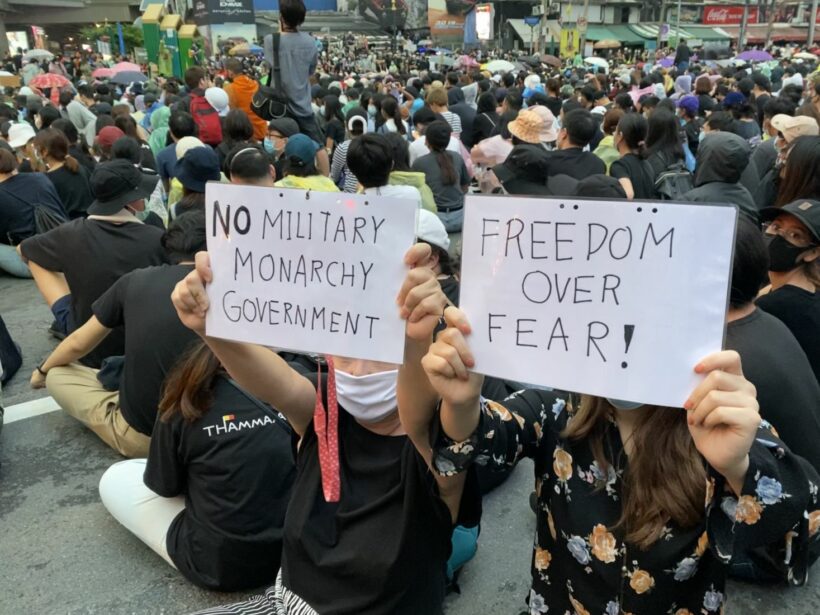 On a scale of 0 to 100, with 100 being absolute freedom, Thailand scores at 30, a "not free" country, according to the nonprofit Freedom House. Each year, the organisation reviews the political rights and civil liberties of countries around the world. According to their recent assessment, Thailand has declined in terms of rights and liberties, dropping on the scale from "partly free" to "not free."
The main reason for the drop on the freedom scale, the organisation says, is "due to the dissolution of a popular opposition party that performed well in the 2019 elections, and the military-dominated government's crackdown on youth-led protests calling for democratic reforms."
The Future Forward Party was dissolved in February 2020 after the court found that the founder, Thanathorn Juangroongruangkit, had made a large donation to the party that exceeded the legal limit. The party's leaders were then banned from politics for the next decade.
Youth-led protests started in February, but the demonstrations were put on pause due to Covid-19 restrictions banning large public gatherings. Protesters gathered in July as restrictions lifted, but some leaders then faced charges for holding a public gathering, which was still banned under emergency orders.
In October, the prime minister imposed what Freedom House calls a "severe" State of Emergency order in Bangkok that banned gatherings of more than 5 people. Some protesters were arrested for violating the order nearly immediately after it was imposed.
With activists pushing for monarchy reform and an end to the military's involvement in government, raising subjects considered taboo and unprecedented in Thai society, the Thai government has increased its use of the draconian lèse majesté law. Since November, dozens of activists have faced charges for insulting or defaming the Thai Monarchy.
Freedom House scores countries on topics like the electoral process, questioning if politicians and leaders were elected in free and fair elections, as well as freedom of expression and individual rights.
Thailand's military seized power in 2014 in a bloodless coup. The 2017 constitution was drafted by a committee appointed by the military's National Council for Peace and Order. In 2019, the country transitioned to what Freedom House calls a "military-dominated, semi-elected" government.
The 2019 elections were overseen by the Election Commission of Thailand, whose members were appointed by the military. All 250 senators were appointed by the military in 2019 to serve 5 year terms.
In 2020, the combination of democratic deterioration and frustrations over the role of the monarchy provoked the country's largest anti-government demonstrations in a decade. In response to these youth-led protests, the regime resorted to familiar authoritarian tactics, including arbitrary arrests, intimidation, lèse majesté charges, and harassment of activists. Freedom of the press is constrained, due process is not guaranteed, and there is impunity for crimes committed against activists.
SOURCE: Freedom House
Keep in contact with The Thaiger by following our Facebook page.
Never miss out on future posts by following The Thaiger.
Myanmar's representative to UN urges strong action against military after increasing violence against protesters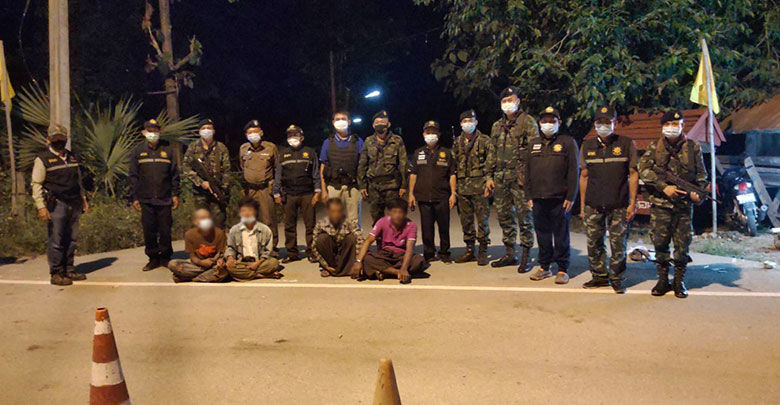 A representative to the UN for Myanmar is urging the "strongest action" to be used against the military after it has used increasing amounts of violence against anti‐coup protesters. The latest round in violence occurred as riot police violently broke up peaceful protesters, arresting over 100 people in 3 major Myanmar cities.
Kyaw Moe Tun made the appeal to the UN General Assembly in New York asking for the international community to end the junta's rule in his country, while displaying the 3 finger salute that has been adopted from the Hunger Games as a symbol of resistance from anti‐coup supporters.
"We need… the strongest possible action from the international community to immediately end the military coup, to stop oppressing the innocent people, to return the state power to the people, and to restore the democracy."
Former UN ambassador for the US, Samantha Power, also tweeted her support for the movement.
"It's impossible to overstate the risks that #Myanmar UN ambassador Kyaw Moe Tun just took in the UN General Assembly."
UN envoy to Myanmar, Christine Schraner Burgener, also agreed saying the use of lethal force against protesters was "unacceptable."
So far, at least 5 people have been killed since the overthrow, which has seen police open fire on protesters. Thandar Cho, a street food vendor, says she saw police point their guns in a threatening manner towards apartments during the rallies.
"They beat young protesters with rods and cursed them while doing it."
A Japanese journalist, Yuki Kitazumi, was also allegedly arrested according to a Facebook post by his assistant, Linn Nyan Htun, during the crackdown.
He "was beaten on the head by baton but he was wearing a helmet."
The military has justified the coup by alleging that the 2020 November democratic elections, which saw Aung San Suu Kyi's National League for Democracy elected by landslide, were fraudulent.
Suu Kyi was arrested, along with other leaders, and is now facing 2 charges of illegally posessing walkie-talkies in her home and for breaking Covid-19 rules. But her lawyer, Khing Maung Zaw, is concerned as he has still not made contact with her, saying it is dire to get her permission for him to represent her in court.
"It's very important to get her signed power of attorney before the hearing starts on March 1 because we won't be allowed to act as her defence counsels if we cannot file (it)."
"Then Daw Aung San Suu Kyi will be rid of her right of fair trial without a legal counsel."
SOURCE: The Phuket News
Keep in contact with The Thaiger by following our Facebook page.
Never miss out on future posts by following The Thaiger.
Japan may stop assistance projects to Myanmar in response to coup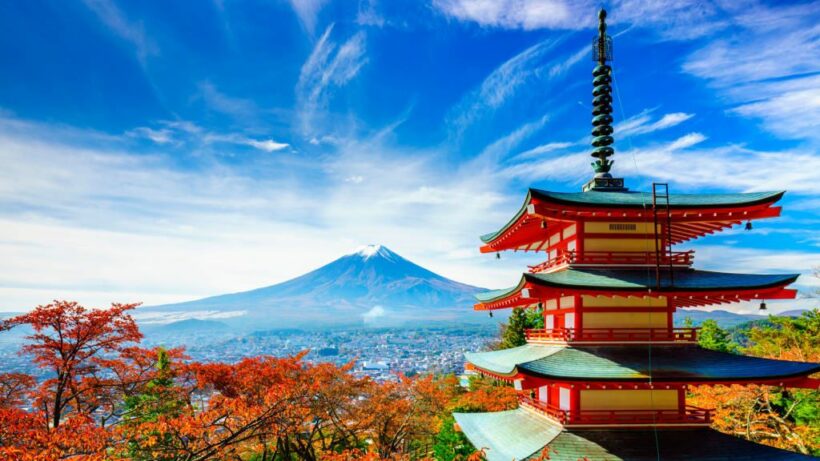 Japan may stop assistance projects to Myanmar in response to the military coup, which has received major international backlash. As a major donor to Myanmar, Japan joins other advanced nations in condemning the coup which has seen security forces using violence against peaceful protesters.
Foreign Minister Toshimitsu Motegi was quoted as saying in a phone call that "Japan will strongly urge the Myanmar military to release Suu Kyi and other detained individuals, and to swiftly restore democratic government."
But it may not impose sanctions like the rest of the other developed countries as its longtime ties with the armed forces, ousted civilian leader Aung San Suu Kyi's party, the National League for Democracy and investment promoting policy in the country may serve as a barrier in doing so. Britan and the United States have imposed sanctions in recent days which include the US freezing military funds.
A Japanese Foreign Ministry official says stopping its support of building projects would give China a chance to move in, increasing its clout in Myanmar. Around 450 Japanese companies operate in Myanmar with Japan being the 5th largest investor in the Southeast nation. Singapore has the most companies, followed by China, Hong Kong and Vietnam.
The Foreign Ministry says Japan spent about US $1.8 billion in official development assistance in the fiscal year of 2019, making it the largest among the Development Assistance Committee of the Organization for Economic Cooperation and Development. But it is unknown what China has poured into it as it has refused to disclose its expenditures.
The Japanese government plans to continue coronavirus emergency assistance to Myanmar through international organisations and non-governmental organisations. The World Bank, however, has stopped payments to projects in the nation indefinitely, after the coup on February 1, which disrupted the democratic elections last November and saw the arrest of top leaders including Aung San Suu Kyi, whose party, the National League for Democracy, won the elections in a landslide victory.
SOURCE: Bangkok Post
Keep in contact with The Thaiger by following our Facebook page.
Never miss out on future posts by following The Thaiger.