NACC finds Prawit innocent in relation to luxury watches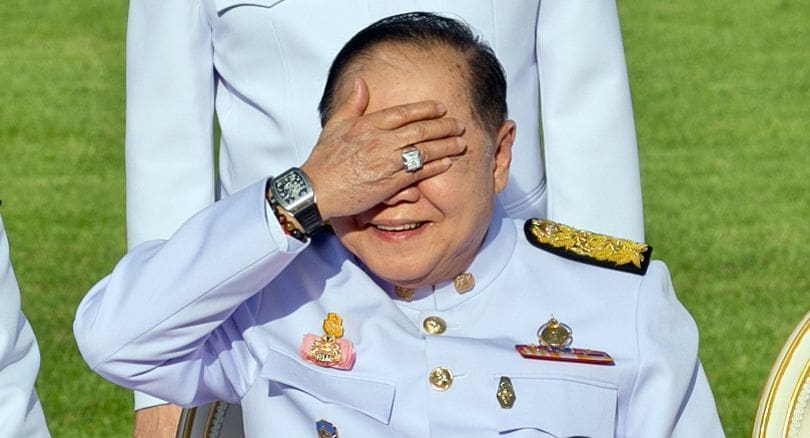 "The controversy erupted late last year when Prawit showed up at a Cabinet meeting sporting a Richard Mille designer wristwatch said to be worth nearly 3 million baht."
The National Anti-Corruption Commission has ruled in favour of Deputy PM General Prawit Wongsuwan, saying he was not guilty of falsely reporting or concealing his assets.
The national anti-graft commission's secretary general Worawit Sukboon said the collection of luxury watches did indeed belong to a billionaire friend.
Prawit inherited the diamond ring from his parents after he had already declared the asset. Hence he was not guilty of concealing his assets. The controversy erupted late last year when Prawit showed up at a Cabinet meeting sporting a Richard Mille designer wristwatch said to be worth nearly 3 million baht.
It was later discovered that he had not declared the item to the NACC when he became a Cabinet member and netizens were wondering how a retired general's salary could afford such expensive items.
Netizens then dug up old photographs that indicated the general possessed numerous expensive watches. He had at least 22 luxury wristwatches with a combined value estimated at more than 20 million baht.
Prawit was also pictured wearing a diamond ring, which again was believed to not have been included in his asset declaration.
The general said the ring belonged to his parents, while the watches were lent to him by a longtime collector friend. Prawit has said this friend is no longer alive.


Read more headlines, reports & breaking news in Thailand. Or catch up on your Thailand news.
Owner of boarding school arrested for allegedly killing 15 year old student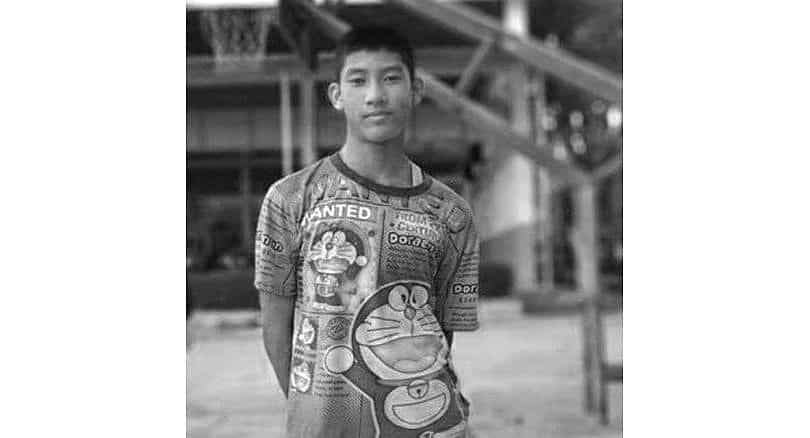 PHOTO: Tapakorn "Chaidaen" Sapsin, who died on June 13
by Wasukit Lao-in
The 15 year old had moved from Tak province to live and study at the tutoring school to prepare for entrance exams for the military academy. He had been living there for nearly two years with 10 other students.
The boy is believed to have sustained injuries on June 9, but was only taken to Sawan Pracharak Hospital when he became comatose on June 12. He died the next day while in the intensive care unit.
The suspects claimed Tapakorn had died from injuries he sustained from "tripping and hitting his head on the railings of a staircase while playing with friends", but the boy's parents were sceptical and filed a police complaint on June 14.
Post-mortem tests showed the boy had a head wound closed with seven stitches, a broken arm and trauma of the pancreas, which led to bleeding in his stomach.
A source at the Muang Nakhon Sawan Police Station said arrest warrants had been sought after many students and alumni told police, public prosecutors and members of the multi-disciplinary team that Natthapol had allegedly led four other youths to assault Tapakorn, which led to the fatal injuries.
Police had previously quoted Natthapol as admitting under police interrogation that he had hit the boy 20 times with a baseball bat because the boy had been arguing with his mother-in-law as she would not let him use his mobile phone to call home.
SOURCE: The Nation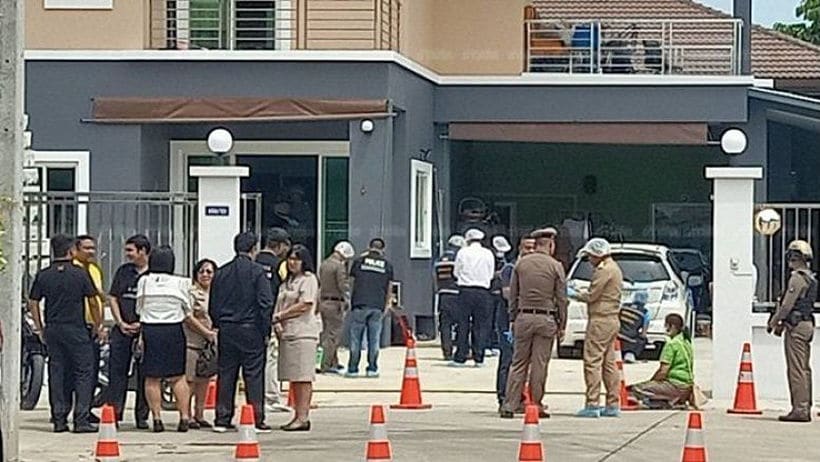 Bus conductor fired, company fined for molesting ladyboy passenger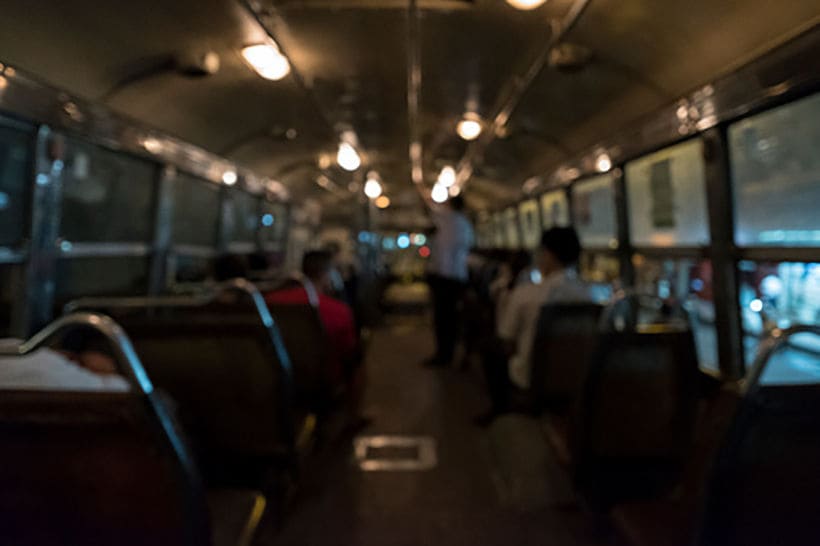 An inter-provincial Thai bus conductor has been fired and the bus company fined 5,000 baht after he allegedly molested a transgender passenger on-board. The bus was travelling to Nong Bua Lamphu, near Udon Thani, north-east Thailand, from Bangkok.
The bus company, which Land Transport officials have declined to name, was fined 5,000 baht by his office for providing substandard bus services.
Officials say the conductor, 52 year old Chokchai Laoweerapong, was fired by the company after he was fined 5,000 baht by the Suwan Khuha police station.
The land transport office took action after the 25 year old transgender lady, 'O' (not her real name) made a Facebook post complaining about what happened while she was riding the air-conditioned bus to her home district of Suwan Khuha.
O recounted that she took the bus alone and it departed Bangkok at 8.40pm. The Nation reports that Chokchai fetched her a blanket sheet and touched her arm and she thought the bus conductor was just teasing her. A moment later the bus conductor touched her arm again and she sensed that something was wrong but did not say anything.
She said she fell asleep and was woken up when she felt something was rubbing her arm. She woke up to see that the bus conductor was rubbing his penis on her arm, she wrote. He then grabbed her hand to kiss and then kissed her cheek so she shouted, "What are you doing?" and he walked away.
O said when the bus reached Nong Bua Lamphu, there were only three passengers left and two of them later got down in Na Klang district, leaving her on the bus alone. O said the bus conductor then walked to sit beside her and started chatting with her while molesting her. She fended him off by filming a video clip with her phone and telling him it's not right to have sex on a bus.
O said when the bus reached its destination in front of the district police station, she called a relative to pick her up and also filed a complaint with police against the conductor.
SOURCE: The Nation
ASEAN meeting reports on global sugar deficit and opportunities for SE Asian countries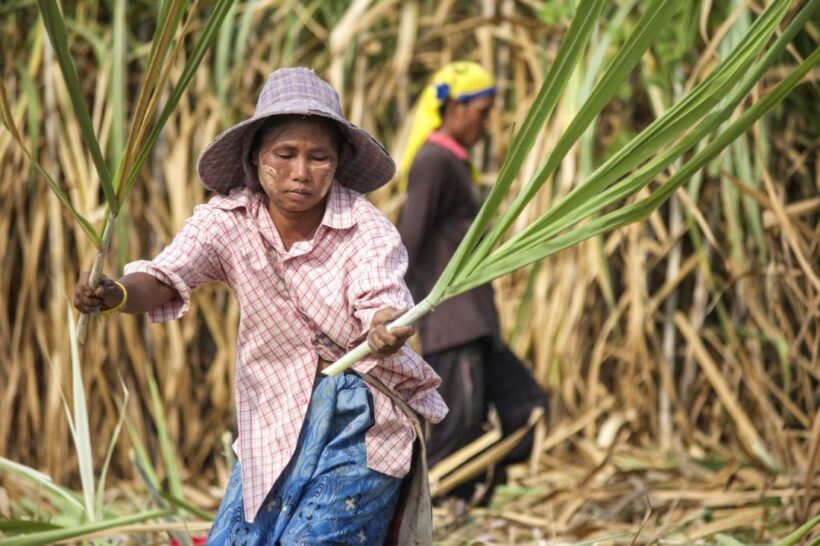 The ASEAN Sugar Alliance says there will be a global sugar deficit of about 2.5 million tonnes in 2019-20, and prices are expected to firm following a number of years of falling prices and surplus stocks.
The prediction was reported at the fourth meeting of the ASEAN Sugar Alliance in Ho Chi Minh City yesterday.
Market analyst, futures trading and risk manager at Thailand's MITR Phol Sugar Corp, Sasathorn Sanguandeekul, says that a deficit would occur this year mostly due to a reduction in output in major sugar producing countries, including Thailand.
"In 2019-20 with the expectation of reduction in Thailand and India, Asia should have a deficit of around 9.5 million tonnes."
Output in Brazil, the world's largest sugar producer and exporter, in 2018-19 "decreased to 26.5 million tonnes due to ageing canes and drought. While sugar production in 2019-20 is forecast to be around 26-28 million tonnes".
He also noted that Brazil is still maximising ethanol production, reducing sugar output.
Meanwhile, China's production is expected to be 11.63 million tonnes in 2018-19 and around 11.2 million tonnes in 2019-20, less than its demand. China will likely have to import around 4.5 million tonnes.
Indonesia is another deficit market. In 2018-19, it is expected to produce around 2.37 million tonnes while consumption is expected to increase to 7.11 million tonnes.
Thailand's production will be around 14.6 million tonnes in 2018-19 and in 2019-20, due to the drought and farmers switching to other crops, its production is pegged at around 13 million tonnes.
According to industry experts, after years of surpluses in the world market, the likelihood of a deficit in 2019-20 will be an opportunity for sugar companies, including TTC Sugar.
"Sugar prices will trade back in the range of 12-13.5 cents per pound in the short run. In the long run, we estimate the range can rise to 12.5-14.5 cent due to the deficit," said Sasathorn.
Organised by the ASEAN Sugar Alliance and TTC Group, the meeting also discussed regional trade agreements, sugar and health issues, ethanol market development, among other topics.
SOURCE: Vietnam News