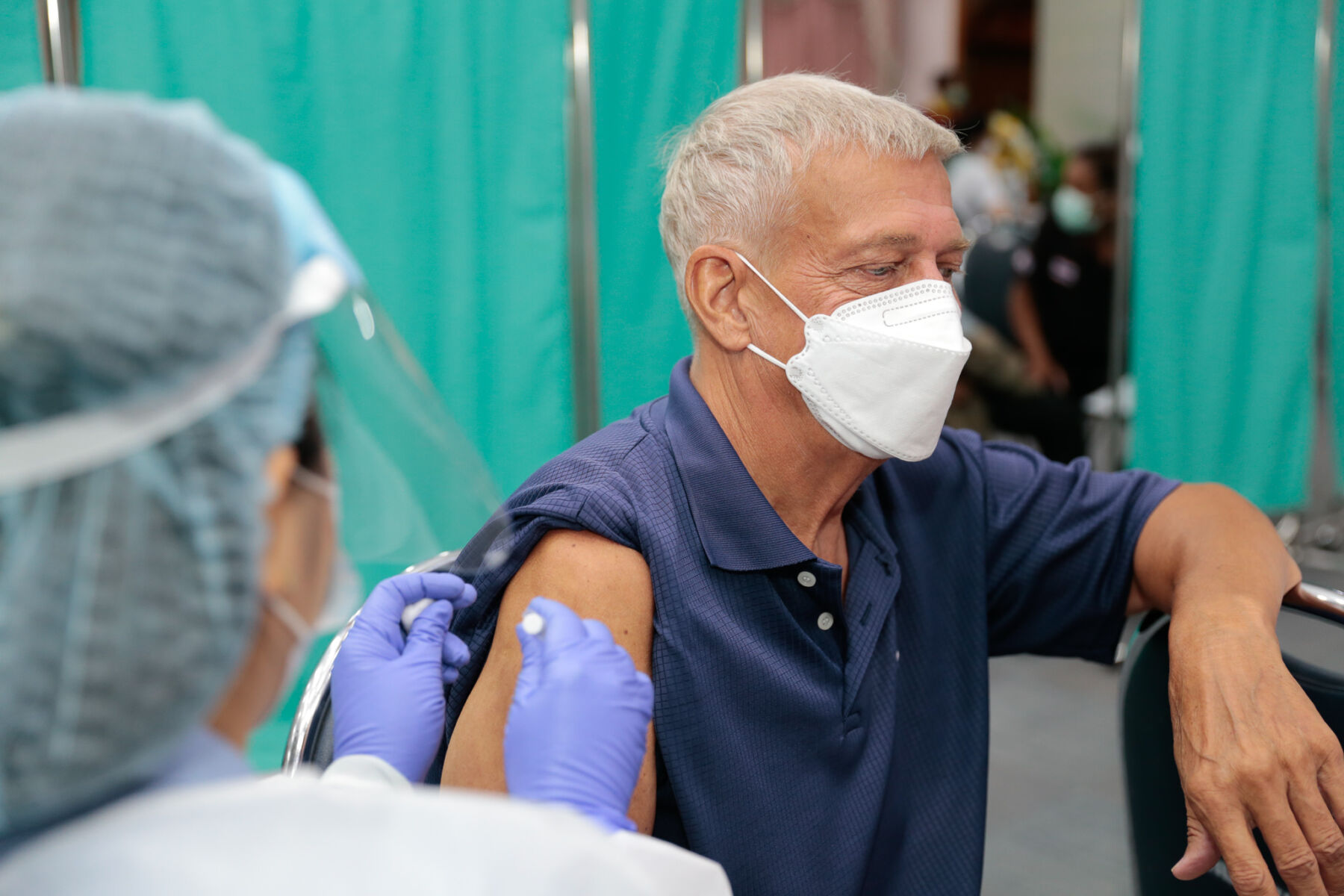 The Ministry of Public Health (MOPH) plans to offer Covid-19 vaccines for foreigners at Bang Rak Medical Centre in Bangkok for about 1,000 baht.
The Minister of Tourism and Sports, Phiphat Ratchakitprakarn announced on Wednesday, December 28 that he planned to give free booster shots to foreigners but added it would need Cabinet approval in January.
The proposal was seen as unsustainable by the Cabinet but the Department of Disease Control (DDC) agreed to administer the booster shots at about 1,000 baht each as Thailand welcomed a new influx of tourists at the beginning of this year.
The director of the DDC, Tharate Karatsanairaviwong, reported yesterday, January 10, that Bangkok plans to have two vaccination centres for foreigners. The first one is expected to open in the next few days on the ninth floor of Bang Rak Medical Center.
Tharate said the spot is easy to access via Saint Louise BTS Station and is pretty well-known to foreigners in Thailand because the building provided a vaccination service to foreign tourists during the pandemic.
The vaccines available are AstraZeneca and Pfizer. The service can accommodate between 200 to 300 people a day and will cost under 1,000 baht.
Tharate emphasised that the vaccines for sale are voluntary.
Tharate added that more vaccination centres would be opened in the touristy provinces. Popular areas like Phuket, Pattaya, and Chiang Mai would have more than one centre due to the number of tourists.
The MOPH would prepare locations, vaccines, and interpreters to support the processes. Details of each vaccination centre will be announced at a later date.