Loosening the shackles, nid noi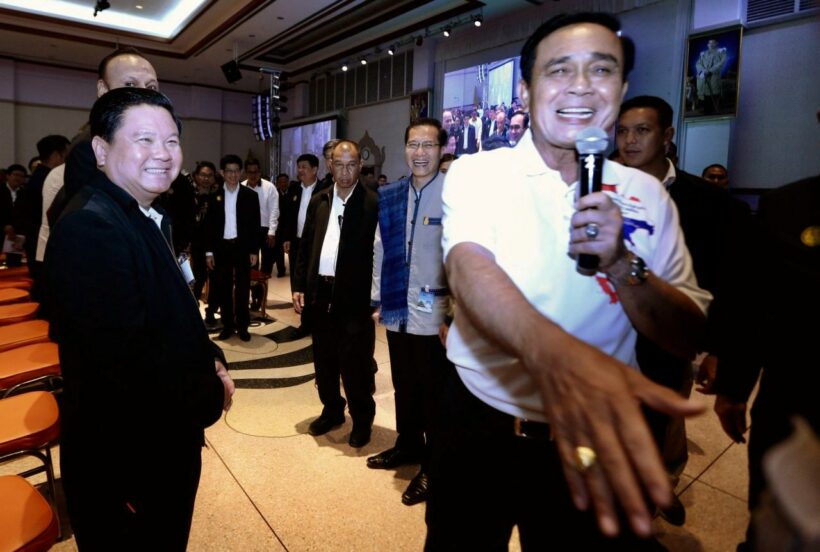 FILE PHOTO
by Kas Chanwanpen, Khanittha Theppajon
Thai politicians are giving a cautious thumbs up to the junta's easing of political restrictions that have been in place since the 2014 coup – but they say more has to be done to allow political parties to better prepare for next year's election.
Prime Minister Prayut Chan-o-cha said yesterday that the ban on political activities would be partially relaxed from next month ahead of the election that is expected to be held between February and May, 2019. In effect, the leader assured that the road map to democracy would go ahead as promised.
His remarks came after the weekly meeting of the ruling junta National Council for Peace and Order (NCPO).
Prayut said the NCPO had initially agreed that the ban should be relaxed soon after the final two electoral legislations were promulgated. He was referring to the organic laws on MP elections and the Senate structure, which are expected to get royal endorsement next month.
"So, everything follows the same schedules [announced earlier]," Prayut said.
"The earliest date possible is February 24, and it can be held on any Sunday as recommended by the Election Commission. The |government has no intention to delay the election any further."
Political activities that will be allowed include the selection of party executives, membership applications and the selection of MP candidates, Prayut said.
The relaxation should help solve every electoral problem facing political parties, he said.
Parties and politicians have been paralysed since the junta took power in 2014 and imposed restrictions, citing the need for peace and order. The ban continued even after the new Constitution was put in place, stopping them from making preparations for the first election in five years.
Deputy leader of the Democrat Party, Ongart Klampaiboon, say it was a good sign that Prayut had finally cleared up the matter, though he still wanted to see details of the move to determine if it was practical.
"This is just a general direction. We'll still have to see what the new order will bring," he said. "Our party just wants an order that will allow us to make preparations for the election as required by the organic laws. We don't mind partial lifting and full lifting of the ban being done separately."
Ongart was referring to the fact that the initial easing would only give politicians a certain degree of freedom, while the entire lifting of the ban would come later this year.
Future Forward Party's deputy leader Chamnan Chanruang said his party was confident it would be able to meet any requirements, but whether the premier's word could be taken seriously was another matter.
Future Forward has campaigned for the election and will continue to do so regardless of the ban, he said.
"The party never paid attention to such limitations, and when it's officially lifted, we'll just proceed accordingly," Chamnan said.
Chart Thai Pattana Party director Nikorn Chamnong also welcomed NCPO's move, saying political parties need to be able to move more freely, particularly on urgent tasks, such as member recruitment and primary voting preparations, ahead of the general election.
Pheu Thai politician Worawat Auapinyakul yesterday called for a complete removal of the ban so parties can start campaigning in time for the ballot.
"The primary voting system has been a hurdle to all parties," Worawat said. "Those new parties will have to seek trustworthy representatives and members in every constituency they're going to contest. Even the Pheu Thai Party will have to do lots of work in constituencies where we don't have an MP."
Read the full story from The Nation HERE.


Read more headlines, reports & breaking news in Thailand. Or catch up on your Thailand news.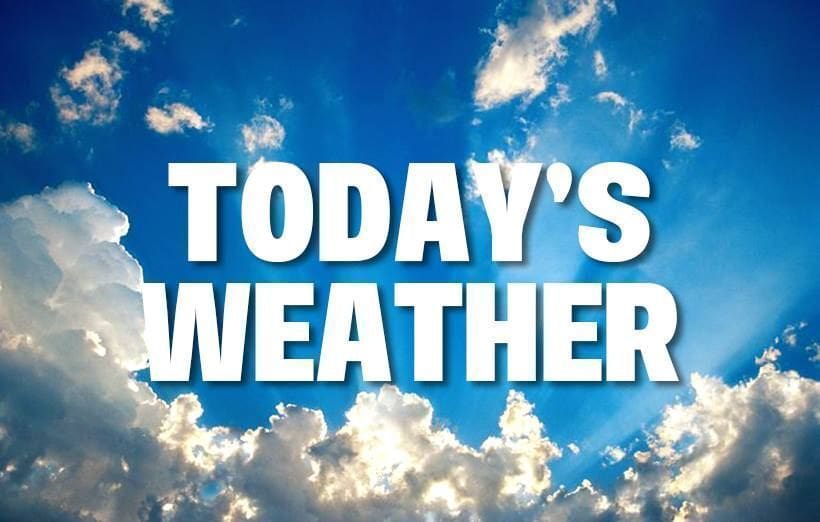 Bangkok
Generally clear. High 32ºC. Winds S at 15 to 25 km/h.


Phuket
Generally clear. High 31ºC. Winds SW at 10 to 15 km/h.


Chiang Mai
Generally clear. High 34ºC. Winds SW at 10 to 15 km/h.


Pattaya
Morning thunderstorms. High 31ºC. Winds SSW at 15 to 25 km/h. Chance of rain 80%.

Hua Hin
Generally clear. High 32ºC. Winds SSE at 15 to 30 km/h.


Ko Samui
Partly cloudy. High 25ºC. Winds ESE at 10 to 15 km/h.


Summer scorcher heading our way – winter was 'unusually' warm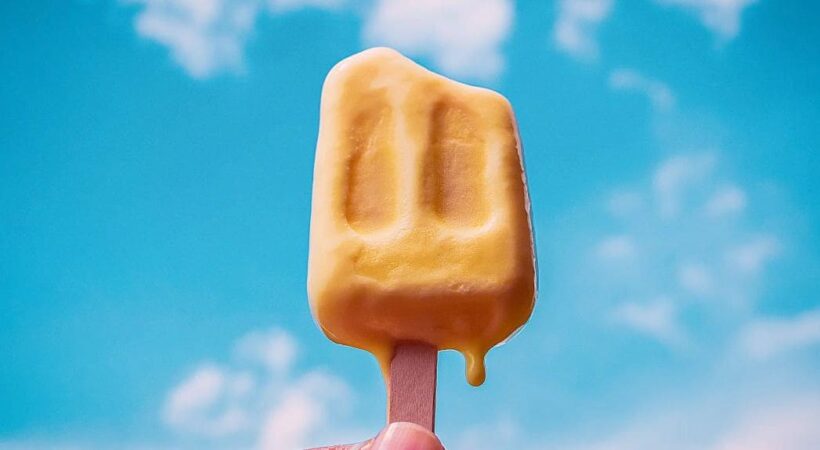 "Thailand's summer starts this Thursday."
The Thai Meteorological Department is forecasting "an extraordinarily hot and arid summer" for Thailand from this Thursday, the official start of Thailand's summer – the HOT season (Thailand leaps from a cool winter straight into its local summer season).
Seven provinces in the North and western regions are expecting extreme heat between 40-44C.
Phuwieng Prakhammintara, the Meteorological Department director-general says that summer will officially begin in Thailand on February 21, and the climate in every part of the country would become very hot and arid during the following months until the rainy season arrives in May.
Phuwieng warned that people in Thailand's north would have to endure unusually hot weather in March and April this year, as the temperature could soar to over 40 degrees Celsius for several days – hotter than last year's increases of around 1-2 degrees C.
He singled out Mae Hong Son, Lampang, Uttaradit, Sukhothai, Tak, Nakhon Sawan, and Kanchanaburi saying they will likely face extreme heat up to 44C during the height of summer.
Earlier this month, the Meteorological Department's Climatological Centre forecast that the average maximum temperature this summer in the upper part of the country could reach 35 to 37 degrees Celsius, which would be higher than both the long-term mean temperature during this time of the year of 35.3 degrees and the previous year's 34.2C.
According to the temperature record during this winter, it was found that the country was warmer than average, especially in the Central Region and the Bangkok metropolitan area, which experienced only a few cold days.
"Bangkok experienced 22 days of very hot weather of 32 degrees Celsius, which is even higher than this month's maximum temperature average. There were 11 days in January when the days were extraordinarily hotter than average."
The Climatological Centre explained that the unusual climate pattern in Thailand and the Asia Pacific region during this summer was partly a result of the influence from the active El Nino in the Pacific Ocean, which contributed to hotter and drier climate on the western part of the Pacific.
SOURCE: The Nation
Thailand will swelter through searing temperatures this summer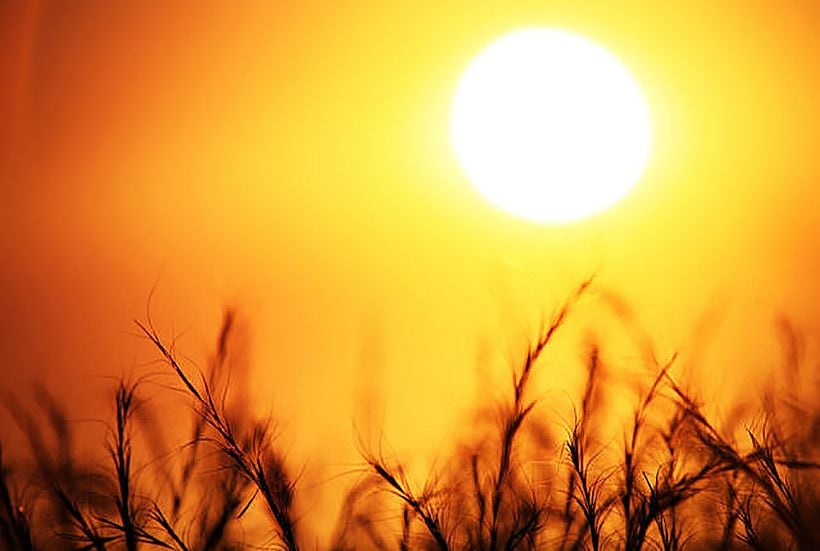 Temperatures in Thailand this summer is forecast to be 1-2 degrees Celsius warmer than last year. The announcement comes from the Thai Meteorological Department director-general Phuwiang Prakammin.
And it's predicted to hit 42-43C in seven provinces in northern Thailand.
In Thailand summer, as a regional season, is listed as running between February 21 to mid-May.
Phuwiang says daytime temperatures in March and April will hit 40C in much of the North, Northeast, Central and Eastern regions. But he doesn't foresee the record set on April 28, 2016, when Mae Hong Son, on the north-western border sweltered at 44.6C, being broken.
"But Mae Hong Son is one of the seven provinces forecast to reach 42-43C this year, the others being Lampang, Uttaradit, Sukhothai, Tak, Nakhon Sawan and Kanchanaburi."
"In southern regions, the maximum temperature will be 38-39C in Prachuap Khiri Khan, Surat Thani, Nakhon Si Thammarat, Yala, Krabi, Trang and Satun, accompanied by occasional rain and waves at sea up to a metre high."
"Rain will increase towards the end of April (the traditional start to the country's wet season is Songkran which is on April 13 each year), and waves will be up to three metres high."
"The weather in Pattaya in Chon Buri will match that of the South, with a maximum temperature of 35-37C in April."