King Maha Vajiralongkorn wishes Thais well for a prosperous 2019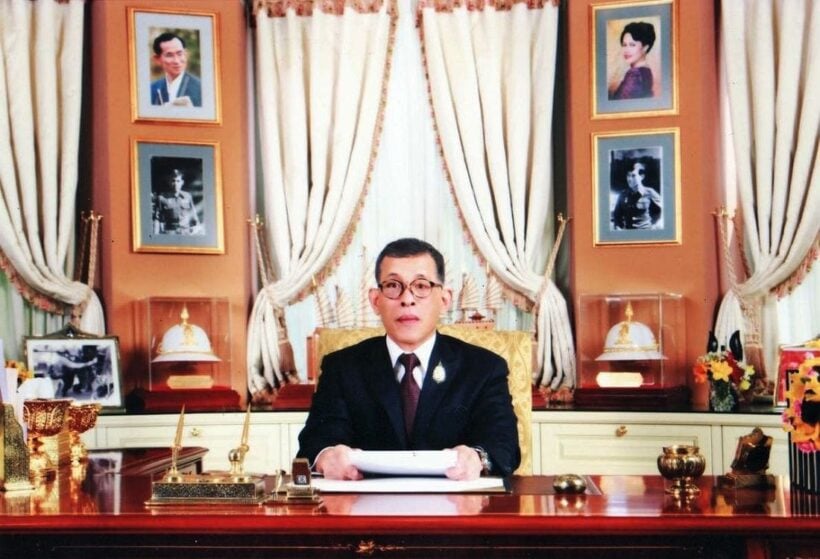 His Majesty King Maha Vajiralongkorn has offered New Year blessings by wishing everybody happiness, prosperity, good health and wisdom for the coming year.
"When you have love, goodwill, wisdom and reason, as well as moderation, patience, perseverance and problem-solving skills, you will be happy and satisfied with yourself.
"As a result, there will be happiness within your family, society and the country," His Majesty said in his televised message on New Year's Eve.
"We will also be able to solve problems and overcome obstacles, so our country can progress, prosper and be stable."
His Majesty also invoked the virtues of his father, late King Bhumibol Adulyadej, and all sacred beings to protect Thais and help them be happy and healthy in the year ahead.
"May you all be in good spirits and morale with bright wisdom so you can serve as a strong and stable force for our country."
Keep in contact with The Thaiger by following our
Facebook page
.
Thai's go west during rainy season – study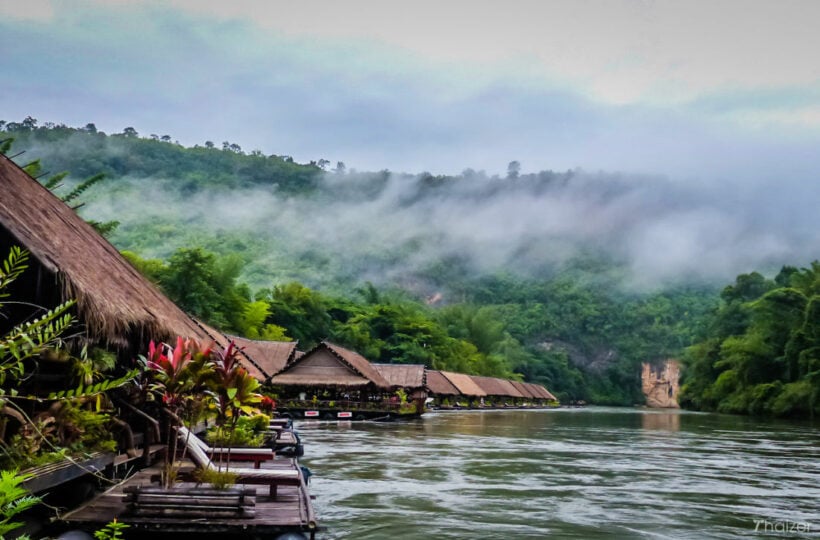 Thailand's rainy season might be bad for the country's beach hot spots but is typically associated with travel to the western regions of the country, where nature becomes its most beautiful during the period.
New data from Hotels.com reveals a 26% jump in searches among Thai travellers for accommodation in the Western region over the past 12 months. The data shows the strengthening of tourism to Thailand's second tier destinations as an alternative to the traditional tourist magnets.
According to search data from Hotels.com, local searches for hotels located in Thailand's western region, including Kanchanaburi, Ratchaburi, Phetchaburi, Tak and Prachuap Khiri Khan, soared 26% during May to September 2019, compared with the same period last year.
The most desired province for Thai tourists in the Western region this year during the rainy season is Ratchaburi – which experienced an 83% rise in searches for overnight accommodation in 2019. Other Western provinces experiencing an increase in search volume included Phetchaburi (31%), Tak (19%) and Prachuap Khiri Khan (18%).
According to Jessica Chuang, the Hotels.com regional marketing director for Greater China, Southeast Asia and India, travellers are now staying in hotels they never knew existed, off the well-beaten tourist tracks of Bangkok, Phuket, Pattaya and Chiang Mai.
"The data indicates a positive, upward trend in travel to Thailand's Western region, especially during the rainy season."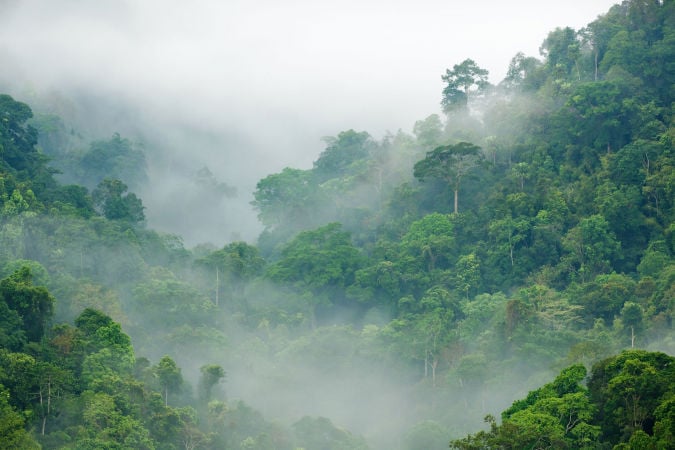 Keep in contact with The Thaiger by following our
Facebook page
.
Thai finance minister confident GDP will pick up next quarter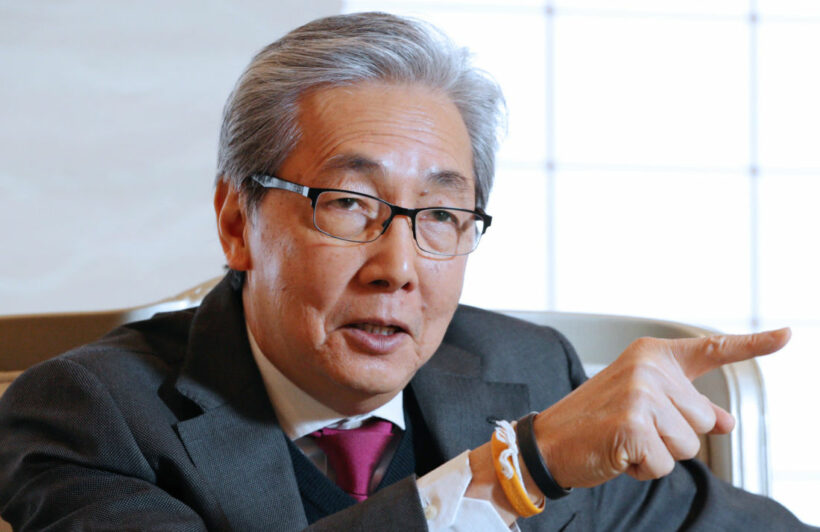 Deputy PM Somkid Jatusripitak says he is confident Thailand's gross domestic product will pick up in the fourth quarter as a result of the launch of 316 billion baht economic stimulus package from the Thai government.
He claims the new rice price guarantee scheme will also assist the agricultural sector.
The Cabinet approved the new packages at its Tuesday meeting. The National Rice Policy Committee approved a budget of 21 billion baht to guarantee the price of rice harvested in 2019 and 2020 the following day.
Somkid recently held a meeting with the Bank of Thailand and Finance Ministry to discuss a plan to set up a joint committee to steer the Thai economy.
Meanwhile, Standard Chartered Bank has downgraded its 2019 GDP growth forecast for Thailand to 3% from 3.3%. The bank expects growth in the second half to improve from a weak 2.6% in the first half.
According to the National Economic and Social Development Council, the country's GDP expanded 2.3 per cent in the second quarter compared to the previous quarter's growth of 2.8 per cent.
According to the Finance Ministry, the country's debt level in the next five years is expected to be 46.73%, while the GDP next year is expected to expand by 3.5%, then 3.6% in 2021, 3.8% in 2022 and 4% in 2023.
SOURCE: The Nation
Keep in contact with The Thaiger by following our
Facebook page
.
Another baby dugong dies in Thailand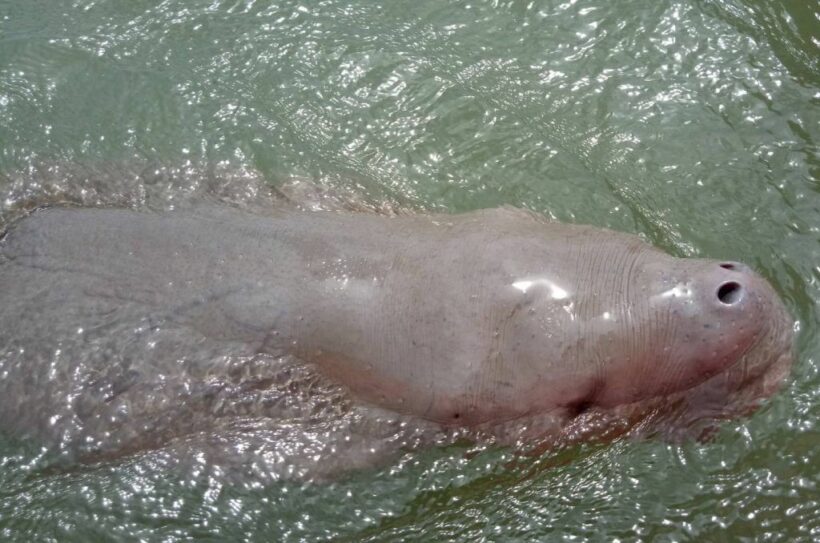 PHOTO: Thai PBS World
The Phuket Marine Biological Center (PMBC) revealed on Thursday that Yamil, the dugong being cared for in Phuket after being found stranded on a Krabi beach, has died. It was brought to Vachira Hospital at 5.00pm for a planned endoscopy to remove a large amount of seagrass stuck in its stomach.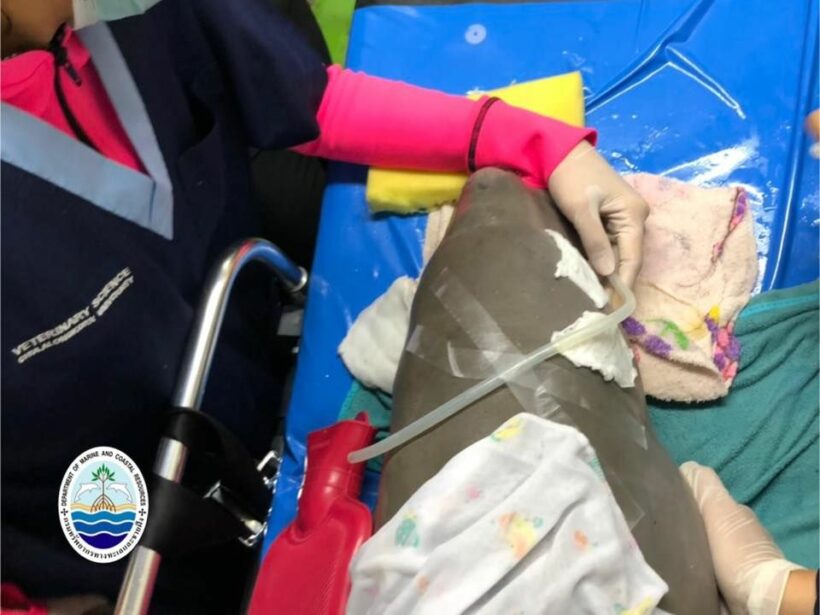 The medical team used water to break apart the seagrass and managed to suck out 30% of it in a procedure that took about an hour and a half. Yamil was then transferred back to the rehabilitation pond at the PMBC. The dugong's heart rate was quite low, so the team continued to monitor it closely.
Later that evening, a CT scan showed an infection in the dugong's lungs. Yamil went in to shock and its heart stopped beating. Despite carrying out CPR, the medical team was unable to bring the baby dugong back. Yamil was pronounced dead at 9.43pm.
The Department of Marine and Coastal Resources (DMCR) thanked the public for the outpouring of love and concern shown to the dugong, as well as acknowledging the efforts of the vets and volunteers from the Libong Island community and various department officials.
The DMCR has stated that they would like to apologise to all Thais for being unable to save Yamil's life, following the recent death of another dugong, Mariam.
"Even though both dugongs have gone, they have raised awareness of the importance of ocean preservation. We promise you that we, together with all Thais, will do our best to take better care of our marine and coastal resources."
SOURCE: The Department of Marine and Coastal Resources
Keep in contact with The Thaiger by following our
Facebook page
.