Thailand
Kanchanaburi mother and her lover arrested over 2015 murder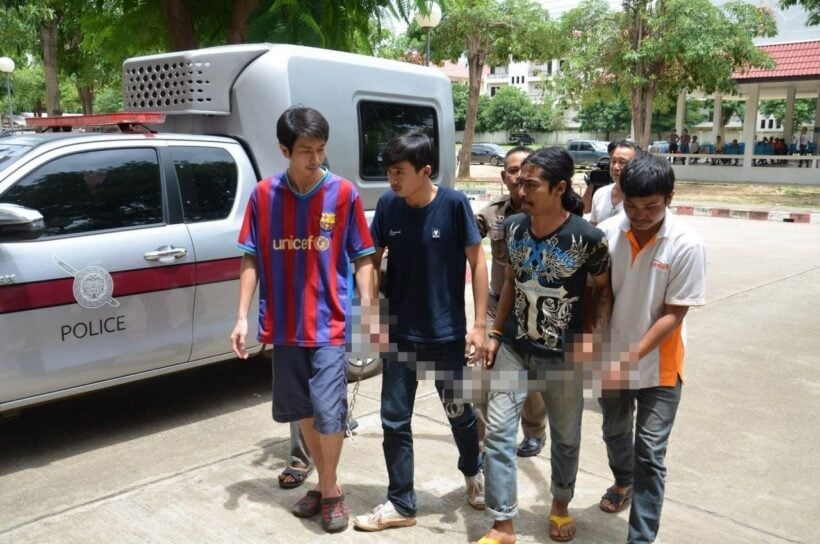 A three year old crime has eventually caught up with a woman and her lover in Kanchanaburi.
Police have arrested a 47 year old woman implicated in conspiring with her 36 year old plantation worker lover in the murder of her 56 year old plantation owner husband in Kanchanaburi's Sai Yok district back in August 2015.
Supatchaya Sirisuk was arrested in Muang Kanchanaburi under a warrant issued on Thursday.
Earlier this week her alleged lover, Phuphathong Phathongphum, was arrested along with his four accomplices – 22 and 27 year old Thais and two 25 year old Burmese.
Phuphathong then reportedly confessed to plotting the murder of Nawapong Sajjathampiwat.
He claims that the victim had put a black-magic curse on him following an argument over the discovery of his wife's affair with Phuphathong. The murder suspect denied the motive of wanting to take over the victim's property and run off with his wife.
A police source said that following Nawapong's disappearance in August 2015, Supatchaya told her three children that their father had moved to Myanmar to be ordained as a monk.
Then Supatchaya and the children moved in with Phuphathong in Thong Pha Phum district, while the four workers moved away.
Following her arrest, Supatchaya reportedly made a partial confession by admitting she had an affair with Phuphathong and she knew about Phuphathong's plan "to assault" her late husband.
She claimed the suspect told her in July 2015 that he would assault Nawapong to cripple him but that turned into a murder and she did not know what to do so she kept quiet.
A police source said that the case came to police's attention after Nawapong's 21 year old son became suspicious about his father's disappearance.
SOURCE: The Nation