Interview with Ben Reymenants – Phuket diver diving at the Tham Luang caves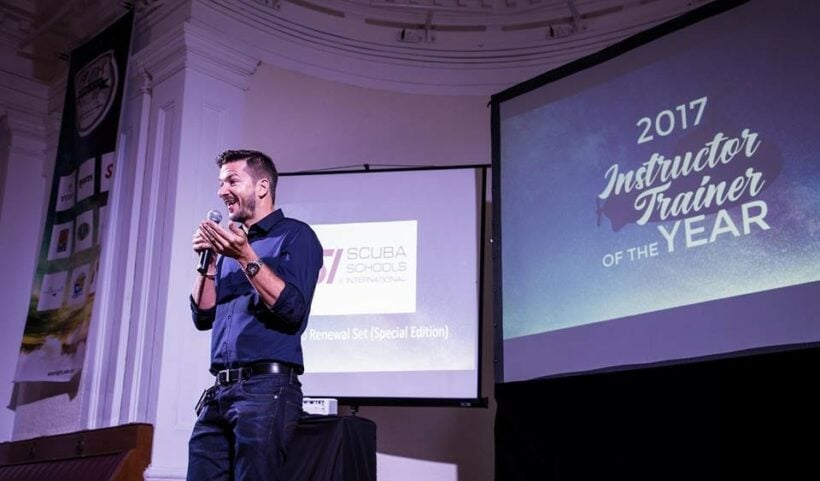 Transcript of an interview on The Thaiger 102.75 between 'Waking the Thaiger' host Garry Holden and Rawai cave-diving specialist Ben Reymenants. Ben has been volunteering his experience, skills and time up at the Tham Luang caves as part of the enormous rescue effort. Here is some of Garry's conversation with Ben – a fascinating insight into what's been happening in Chiang Rai over the past few days…
How did you get involved in the rescue mission?
We run a diving business in Phuket and we specialise in cave exploration and expeditions . We've explored some of the deepest caves in southern Thailand and I guess that's how they got in contact with me.
Just before the British team of cave divers arrived we were taking turns of laying lines to where the kids were. The Thai Navy did a great job with effort and man-power but they're not really cave-trained. So that's where we came in to pave the way for the British divers to get to the boys.
You volunteered? You just jumped on a plane and went to help?
Yes, and Air Asia and other companies sponsored a lot of stuff, but yes, it's voluntary work. I don't think we should be paid.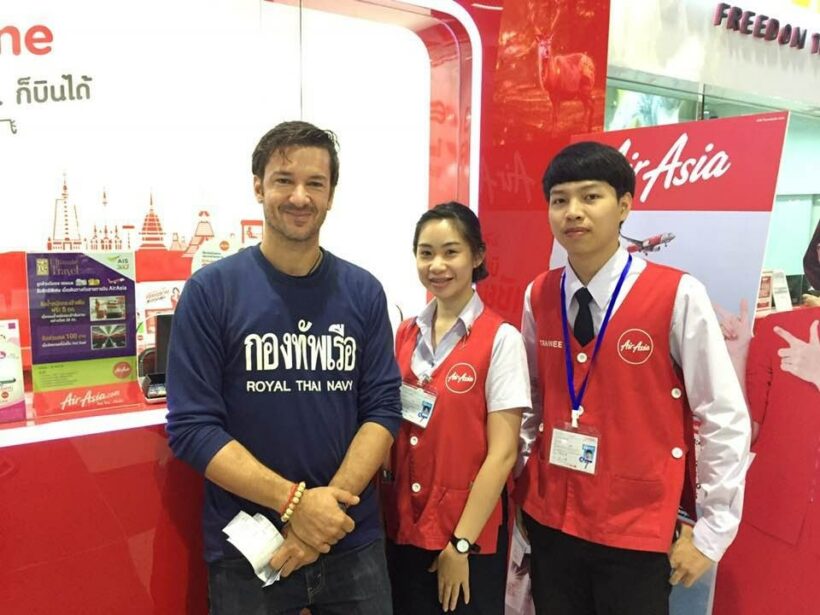 What were the main hurdles you and the rest of the rescuers had to work out to get into the caves?
When we arrived it had just freshly rained so the outflow you could compare to the Colorado River white water rafting. So it was extremely hard to just get to Camp 3 (a kilometre inside the cave), pulling yourself through white water and climbing through with all the gear. And then the actual diving starts.
The visibility was so bad, you could not read all the instruments, fighting against the current and finding your way around the cave system which is one of the longest in Thailand – it's about 9 kilometres long – so I didn't have much hope and also the British team said "this is never going to happen."
But then the rains stopped. The water level dropped a bit and they put in the big pumps and the visibility cleared up, so on July 1 we tried again, the water was clearer, and we actually were able to progress laying safety lines, 200 metres at a time, and then there was hope again.
We were diving around the clock, taking turns with the British teams, to push further and further to reach this 'T' junction that would lead us to this 'Pattaya Beach' room, as it's called, and in the end we succeeded.
Is that where they thought they would be?
That's where the Thai Navy said they would be but, actually, 200 metres further. But they wanted the first contact with the boys to be a Thai medic, for obvious reasons, they didn't know what shape or mental condition they would be in – and I have to agree with them.
It was pure coincidence that the British cave-divers pushed a bit further and found the kids.
How did the Thai and international rescue workers co-operate together, with he language and cultural barriers?
The locals were absolutely amazing. The charity, I've never seen anything like it. It was also what happened with the tsunami. Local villagers and people would just show up handing me food and would wash my dirty clothes, offering free accommodation – nothing was too much trouble.
The British team were a bit more distant, harder to get information from them. There were two other British that actually live in Thailand, and they were dry-cavers, they had done that cave several times and they actually gave really good information about where we could find the 'T' junction that would connect us to the passage that would take us to 'Pattaya Beach'. So in the end it all turned out for the better.
They obviously can't just walk out. How is it going to happen?
Apart from being a pretty extreme cave dive, now the biggest challenge is yet to come – how to get the kids out. The pumps are doing a good job – the water level is dropping significantly, but rain in the area is making the level go up a little bit again and there is more rain expected which will make the caves flood again entirely, past Camp 3 again, which would make rescue virtually impossible.
What was the scene like when it was announced that the team had been found?
It was like a rave party. People were crying and laughing and cheering. The Admiral came to meet and gave me a hug – he is normally quite stiff like other government officials – they strapped little lucky bracelets on me and you could hear people crying and screaming. The family were kept in a separate room, away from the press – it was joy all over.
You can hear the rest of the interview between Garry and Ben HERE.
PHOTOS: Bens Facebook page.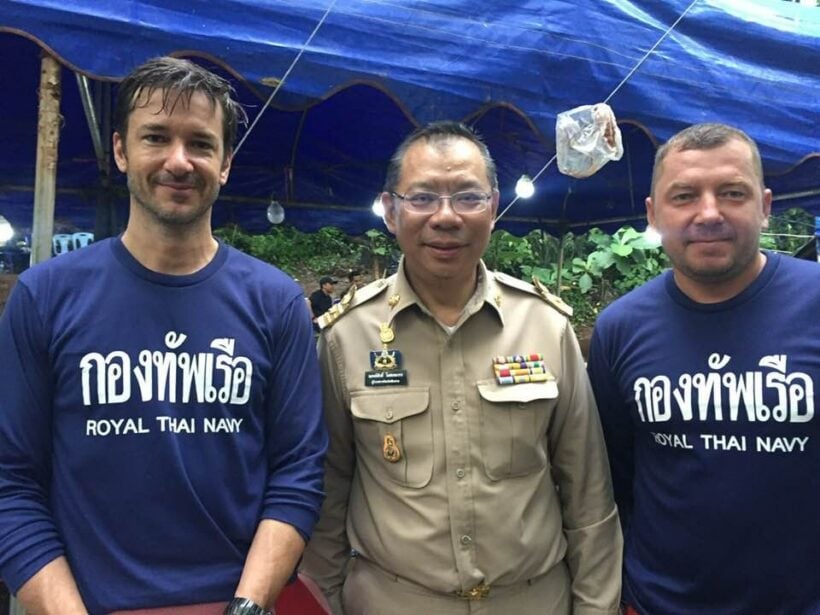 Want more from the Thaiger family?
📱 Download our app on Android or iOS for instant updates on your mobile
📧 Subscribe to our daily email newsletter
👍 Like/Follow us on Facebook
🔔 Subscribe to or Join our YouTube channel for daily video updates


Read more headlines, reports & breaking news in Thailand. Or catch up on your Thailand news.