Interview with Ben Reymenants – Phuket diver diving at the Tham Luang caves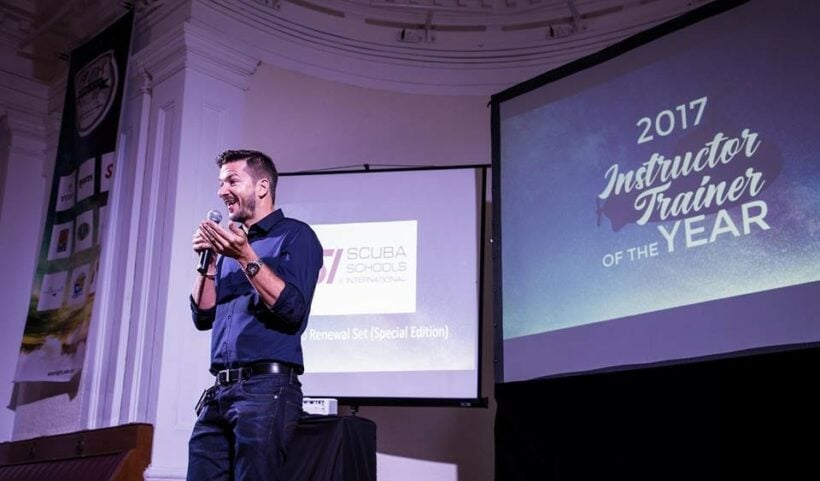 Transcript of an interview on The Thaiger 102.75 between 'Waking the Thaiger' host Garry Holden and Rawai cave-diving specialist Ben Reymenants. Ben has been volunteering his experience, skills and time up at the Tham Luang caves as part of the enormous rescue effort. Here is some of Garry's conversation with Ben – a fascinating insight into what's been happening in Chiang Rai over the past few days…
How did you get involved in the rescue mission?
We run a diving business in Phuket and we specialise in cave exploration and expeditions . We've explored some of the deepest caves in southern Thailand and I guess that's how they got in contact with me.
Just before the British team of cave divers arrived we were taking turns of laying lines to where the kids were. The Thai Navy did a great job with effort and man-power but they're not really cave-trained. So that's where we came in to pave the way for the British divers to get to the boys.
You volunteered? You just jumped on a plane and went to help?
Yes, and Air Asia and other companies sponsored a lot of stuff, but yes, it's voluntary work. I don't think we should be paid.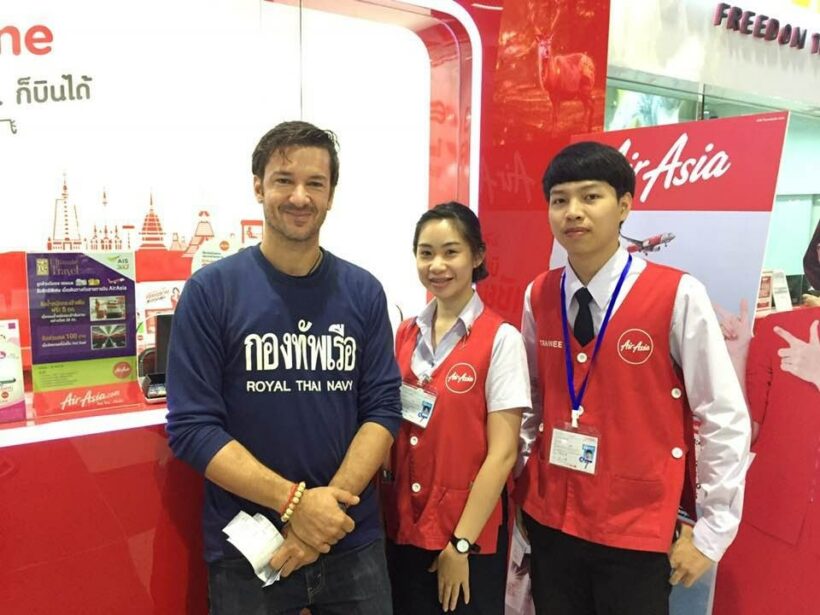 What were the main hurdles you and the rest of the rescuers had to work out to get into the caves?
When we arrived it had just freshly rained so the outflow you could compare to the Colorado River white water rafting. So it was extremely hard to just get to Camp 3 (a kilometre inside the cave), pulling yourself through white water and climbing through with all the gear. And then the actual diving starts.
The visibility was so bad, you could not read all the instruments, fighting against the current and finding your way around the cave system which is one of the longest in Thailand – it's about 9 kilometres long – so I didn't have much hope and also the British team said "this is never going to happen."
But then the rains stopped. The water level dropped a bit and they put in the big pumps and the visibility cleared up, so on July 1 we tried again, the water was clearer, and we actually were able to progress laying safety lines, 200 metres at a time, and then there was hope again.
We were diving around the clock, taking turns with the British teams, to push further and further to reach this 'T' junction that would lead us to this 'Pattaya Beach' room, as it's called, and in the end we succeeded.
Is that where they thought they would be?
That's where the Thai Navy said they would be but, actually, 200 metres further. But they wanted the first contact with the boys to be a Thai medic, for obvious reasons, they didn't know what shape or mental condition they would be in – and I have to agree with them.
It was pure coincidence that the British cave-divers pushed a bit further and found the kids.
How did the Thai and international rescue workers co-operate together, with he language and cultural barriers?
The locals were absolutely amazing. The charity, I've never seen anything like it. It was also what happened with the tsunami. Local villagers and people would just show up handing me food and would wash my dirty clothes, offering free accommodation – nothing was too much trouble.
The British team were a bit more distant, harder to get information from them. There were two other British that actually live in Thailand, and they were dry-cavers, they had done that cave several times and they actually gave really good information about where we could find the 'T' junction that would connect us to the passage that would take us to 'Pattaya Beach'. So in the end it all turned out for the better.
They obviously can't just walk out. How is it going to happen?
Apart from being a pretty extreme cave dive, now the biggest challenge is yet to come – how to get the kids out. The pumps are doing a good job – the water level is dropping significantly, but rain in the area is making the level go up a little bit again and there is more rain expected which will make the caves flood again entirely, past Camp 3 again, which would make rescue virtually impossible.
What was the scene like when it was announced that the team had been found?
It was like a rave party. People were crying and laughing and cheering. The Admiral came to meet and gave me a hug – he is normally quite stiff like other government officials – they strapped little lucky bracelets on me and you could hear people crying and screaming. The family were kept in a separate room, away from the press – it was joy all over.
You can hear the rest of the interview between Garry and Ben HERE.
PHOTOS: Bens Facebook page.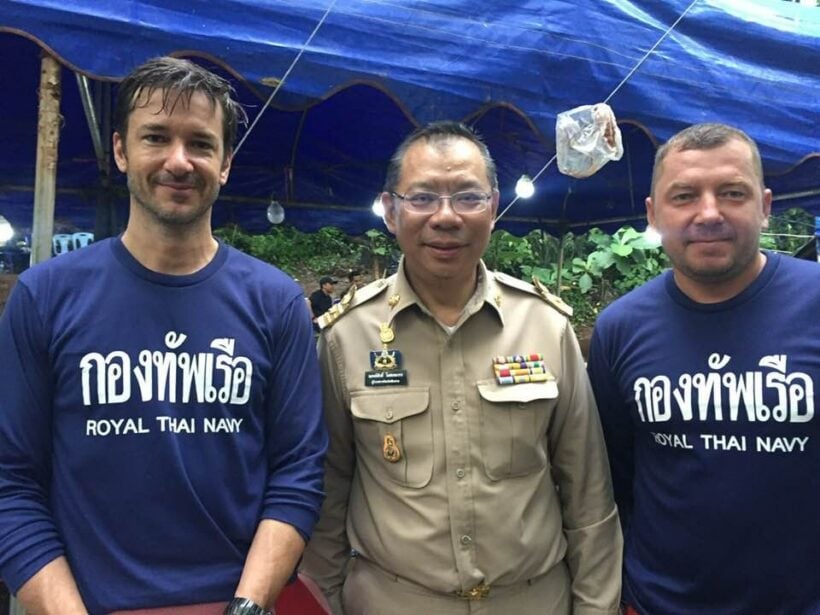 Keep in contact with The Thaiger by following our
Facebook page
.
Phuket police arrest meth dealer, discover drugs valued at 15 million baht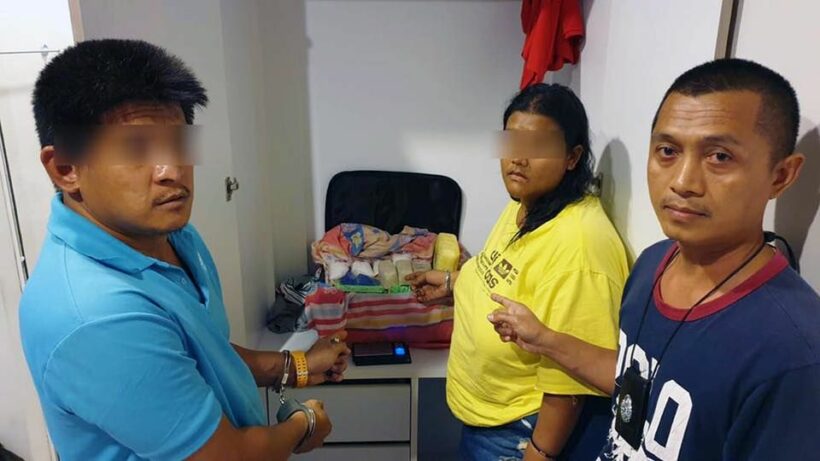 PHOTO: Newshawk Phuket
Drugs valued at 15 million baht have been seized in a drug crackdown in Phuket. On October 22, Phuket police, along with Phuket Governor Pakkapong Tawipat, reported to the media about a drug crackdown that ended up with a total seizure valued around 15 million baht.
Earlier, the police received a report from an undercover agent that a woman named 'Ying' or 'Suthicha Thirawut' was a local drug dealer trading drugs in Phuket area, so police planned to purchase drugs from the woman. They contacted Ying through another woman named 'Noina', Ying's close friend. Around 10pm on October 20, police bought 1 gram of crystal methamphetamine from Noina before arresting Ying and another man, Thanet Thongtan, at the Naka Condominium.
The two confessed that they receive the drug from a man who they weren't able to name, in order to sell in Phuket. They were paid 40,000 – 50,000 baht per time and admitted to police that they have done this for the man three times already. This time, the drugs hadn't been sold to customers as they were arrested before being able to make a sale.
Apart from 2.4 kilograms of crystal methamphetamine, valued around 4.8 million baht, the police also discovered 76,800 methamphetamine pills, worth around 11 million baht.
The three are now assisting Phuket police with their enquires related to the case.
SOURCE: Newshawk Phuket
Keep in contact with The Thaiger by following our
Facebook page
.
Out of 37 countries, Thailand has the worst pension system, says Bloomberg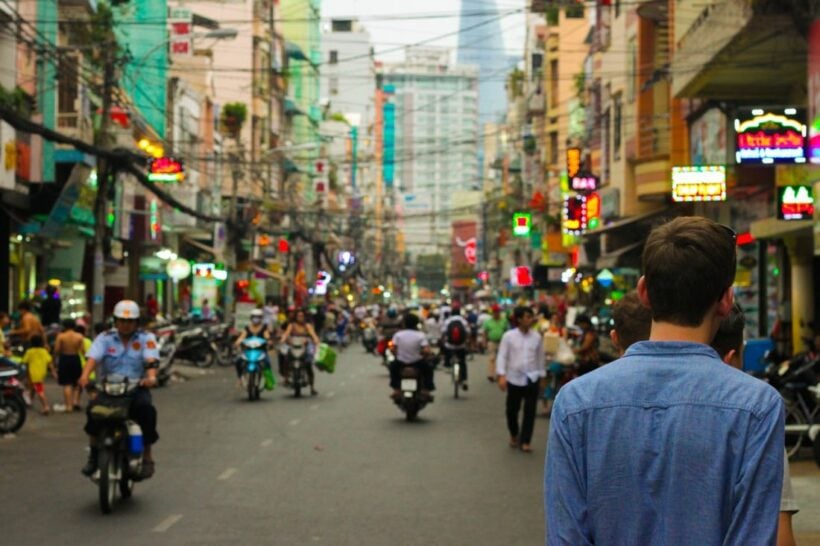 Thai Residents reports that on Sunday, Bloomberg published an article on the world's best pension systems, using information gathered from the 2019 Melbourne Mercer Global Pensions Index.
The survey looked at the pension systems of 37 countries with metrics including employee rights, savings, the number of homeowners, growth of assets, and growth of the economy. The purpose of the analysis was to determine what was needed to improve state pension systems and to gauge the level of confidence citizens had in their state pension system.
The Netherlands and Denmark were found to have the world's best state pensions, with Australia, Finland, Sweden, Norway, Singapore, New Zealand, Canada, and Chile next. Out of all 37 countries, Thailand finished last, with what the report described as an extremely ineffective and ambiguous system.
"Thailand was in the bottom slot and should introduce a minimum level of mandatory retirement savings and increase support for the poorest."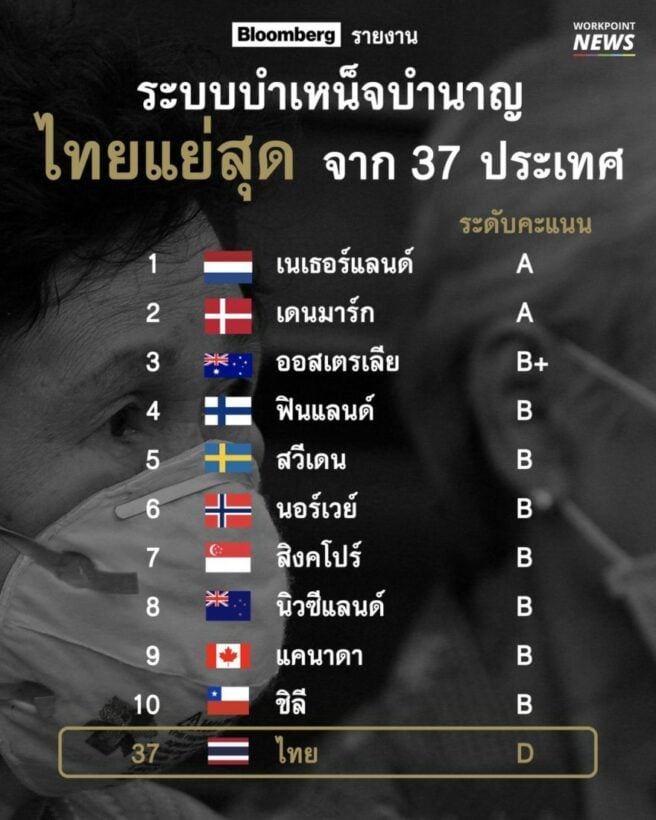 Photo: WorkpointNews
Thai Residents states that only those employed within the government system in Thailand are eligible for a pension based on salary. For most Thai citizens, pension amounts vary from 600 baht to 1,000 baht a month, depending on the recipient's age.
A report carried out by The Securities and Exchange Commission (SEC) advises Thai citizens to have at least 4 million baht saved by the time they retire, but Thai Residents reports that 60% of Thai retirees have less than 1 million baht in savings, with one in three citizens who have reached retirement age are forced to continue working in order to survive.
SOURCE: thairesidents.com
Keep in contact with The Thaiger by following our
Facebook page
.
Immigration police arrest German man in connection with death of German woman in Pattaya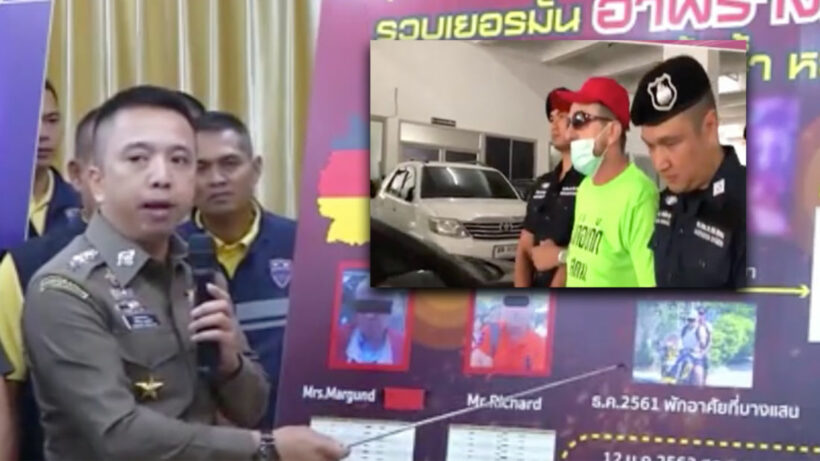 A German man who has overstayed his visa has been arrested in Pattaya in connection with the death of a German woman found dead in a canal in Chonburi province.
The Pattaya News reports the dead woman as 77 year old Marg und Schaefer and says she ran a bar with the man who was taken into custody on Tuesday.
The alarm was raised when Ms Schaefer's family in Germany contacted German police when they were unable to contact her. German authorities then contacted the police in Thailand, who tracked down the man after finding his visa had expired in June 2017. He is believed to be 52 years of age and known only as Mr Richard.
It's understood the arrested man is also facing fraud charges in his home country and fled to Thailand after allegedly conning several elderly women out of more than 6,000 euros.
Police have questioned his Thai girlfriend, who claims Ms Schaefer died in January after falling in the bathroom. She says Mr Richard then disposed of her body in a canal in Chonburi, adding that he had been spending the German woman's pension fund on a daily basis.
A warrant was issued for the man when Ms Schaefer's body was found in the canal on January 12 and he was eventually tracked down to a rented house earlier this week. He denies all charges against him.
It's understood the police will be using DNA testing to confirm how Ms Schaefer died.
SOURCE: thepattayanews.com
Keep in contact with The Thaiger by following our
Facebook page
.