Many still missing, one dead. Search resumes this morning off Phuket.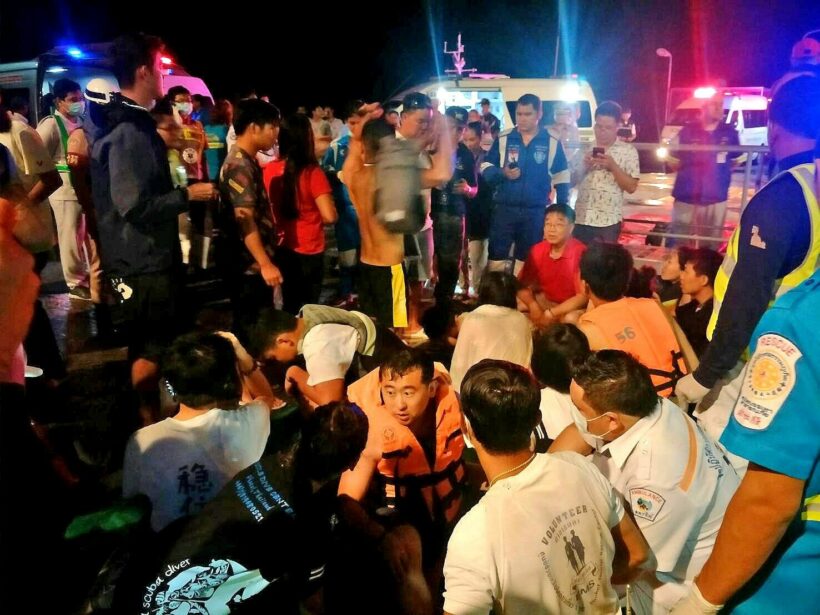 Chinese tourists are still missing following a capsize off Phuket late yesterday afternoon (Thursday). Divers are currently scouring the sunken vessel, the Phoenix, for missing people. The tour boat was one of two reported to have capsized yesterday late afternoon.
Phuket's Governor Plodthong is keeping the media up to date with regular briefings. A sudden wind equal hit the Andaman coast around 4.30 pm yesterday surprising many of the hundreds of tour boats returning from day trips to islands off Phuket's coast.
"We will conduct air searches and send divers to check inside the sunken Phoenix boat."
AFP are reporting that one male downed and dozens of other Chinese tourists are still missing. The rescue mission was suspended late last evening and started again at first light this morning.
The boat that has sunk is called the Phoenix and was reported to be carrying around 90 passengers. The boat was returning to Phuket from Koh Racha. The captain says the boat started to heel over after it was hit by massive waves. The captain, as well as Navy personnel said, independently, that waves looked like they were up to 5 metres high.
Rawai's Mayor Aron Solos told media last night around 10.30pm that the body of a man wearing a life jacket with the logo of the Phoenix boat had been fetched from waters between Koh Hei and Koh Racha.
Last night Phuket's Governor said there are still 53 people missing. "We have stopped the rescue tonight. We'll start again in the morning."
Phoenix boat captain Somjing Boontham says his vessel was hit by five metre-high waves flooding the boat. He then says he asked his crew to ensure that passengers put on their life jackets. The captain also ordered the deployment of the vessel's inflatable life rafts.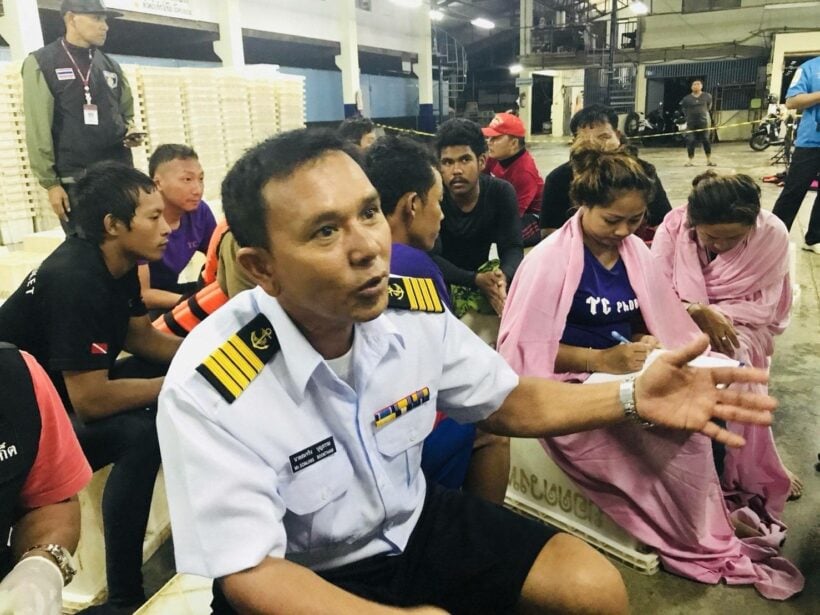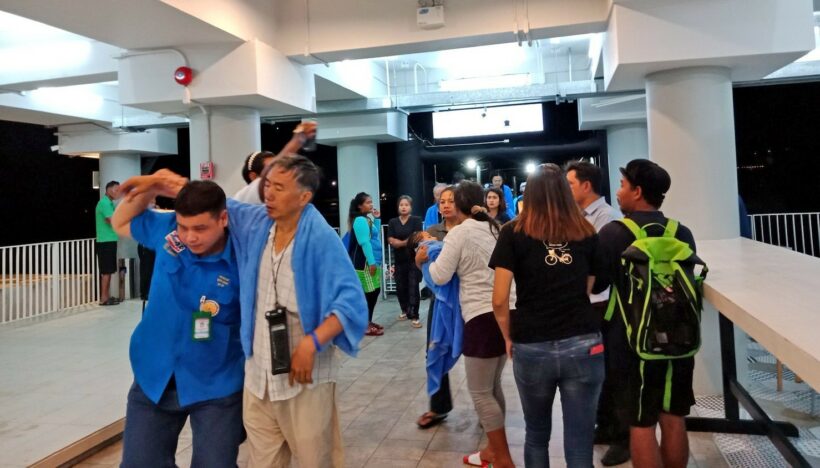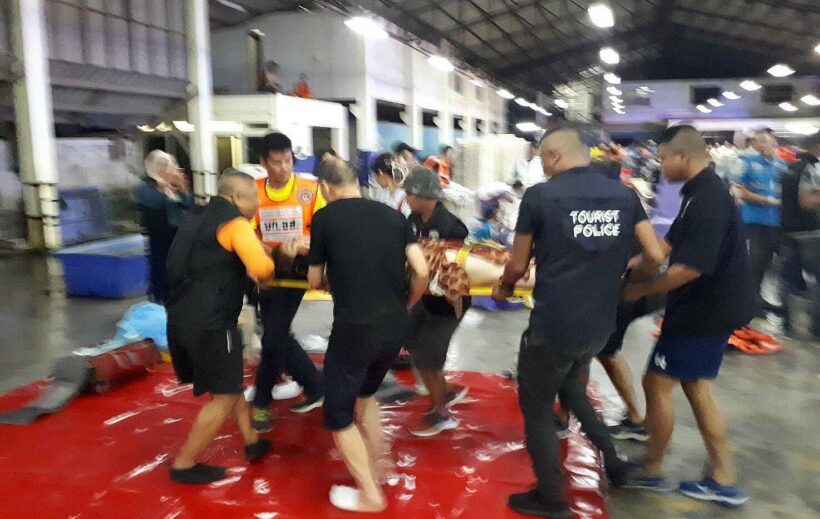 TAT criticises operators of suspended Pattaya-Hua Hin ferry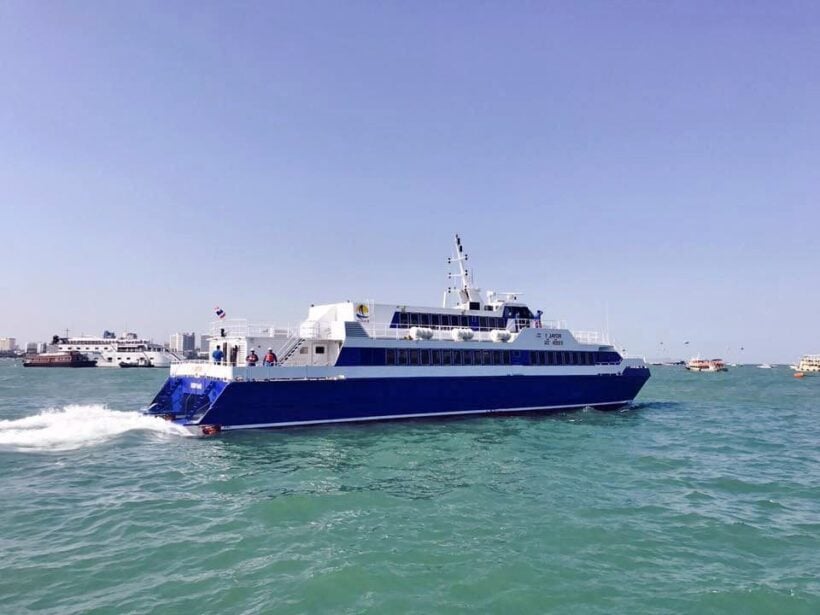 The Tourism Authority of Thailand is criticising the operator of the Pattaya-Hua Hin ferry service over the suspension of boat trips on the grounds that it is low season and too few passengers.
The Prachuap Khiri Khan Harbour Office announced this morning that the Royal Passenger Line would suspend the service from September 20 to October 31 and would resume services on November 1.
However, Orasa Avudhkhom, director of the Prachuap Khiri Khan Office of TAT, says that the low season should not be a reason for suspending services. She said boat services should only be suspended if the sea was too rough or weather conditions were hazardous.
She said the suspension of services will affect tourism in Hua Hin. The ferry route concessionaire should have used marketing campaigns during the low season to attract business, instead of suspending the services, she said.
Man arrested for alleged attempted rape of nine year old girl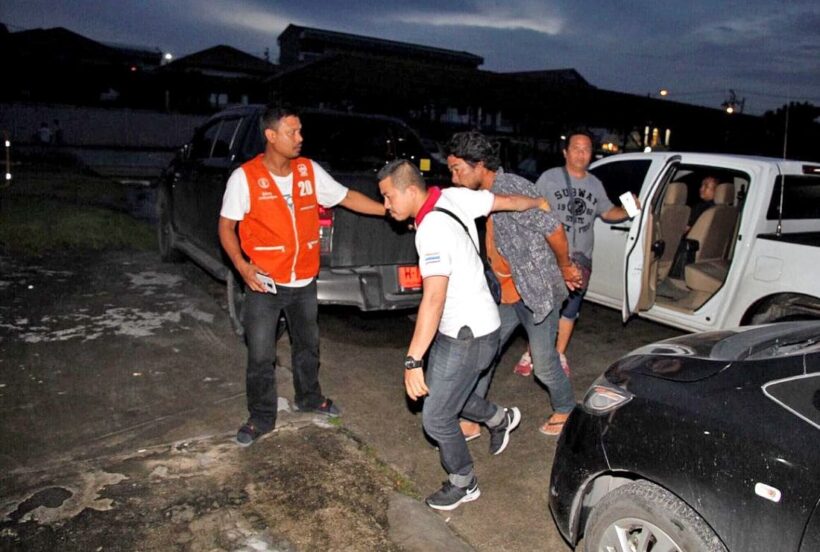 by Kornkamon Aksorndech and Supachai Phetchthewee

Police have arrested a motorcycle taxi driver for allegedly luring a nine year old girl into a Bangkok temple toilet yesterday in an attempt to rape her.

The alleged incident took place at 5pm at the Wat Yoo Dee Bumrungtham (Wat Or Ngern) toilet in the Saimai district.

The alleged assault was stopped when the girl screamed for help and a monk, armed with a metal bar, managed to rescue the young girl as her attacker fled.

Based on the description they gave, police questioned the accused man who had been previously arrested for marijuana possession. He gave his name as Ae, although he carried no ID.

Ae, aged in his 40s, reportedly told police that the girl hailed his motorcycle taxi to go to her mother's house in Sukha Pibal 5 area and on the way he made a stop to use the toilet.

He allegedly told the girl to go into the toilet and then ...
Russian tourist stung by 'fire jellyfish' at Patong Beach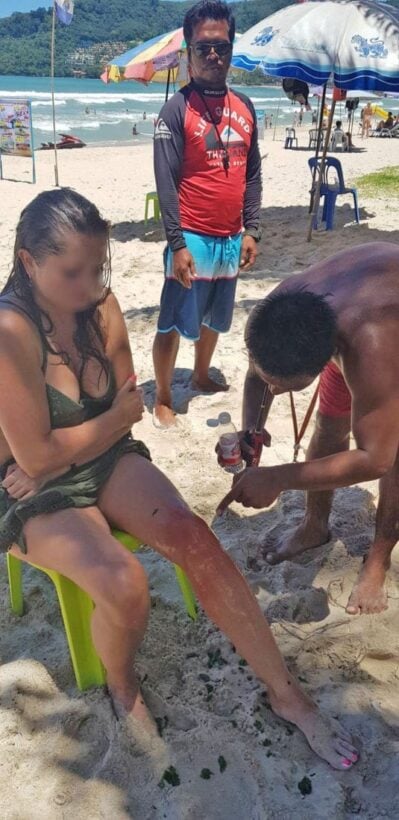 PHOTOS: Patong Lifeguards / Newshawk Phuket

A female Russian tourist has sustained a painful sting on her leg from a 'fire jellyfish' at Patong beach today (September 20).

Patong lifeguards are warning of jellyfish known locally as the 'fire jellyfish' at Patong Beach.

Fire Jellyfish or Morbakka fenneri can be discovered in tropical watersa. The physical appearance of this jellyfish is slightly larger than most jellyfish. The fire jellyfish can be seen from their pink coloured body, four inch body length and their bell is two-inches in diameter. Their stings are also painful but no worse than other jellyfish.

Patong lifeguards say, "We have provided first aid to a the Russian lady who refused to go to a hospital. If you are stung by one, pouring sea water or vinegar on the affected area can help relieve some of  the pain. Please don't use fresh water and don't scratch."

"Many tourists sustai...