Forest officials defend refusing trucks entry to wildlife sanctuary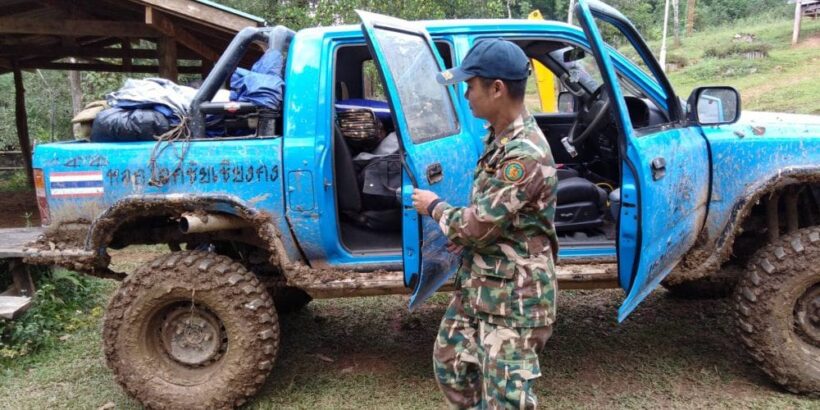 PHOTOS: The Nation
Various off-road truck enthusiasts haven't been allowed to enter Kanchanaburi's Thung Yai Naresuan wildlife sanctuary during December 8-9 because they failed to adhere to the rules and conditions for gaining access. This revelation from sanctuary chief Wichien Chinnawong.
Wichien has explained to the media by way of explanation about a recent Facebook post by Thi Lai Pa Border Patrol Police School headmaster Pol Captain Anek Khampimoon, criticising Thung Yai forestry officials for refusing to let his group enter the forest to deliver lunches to students.
The people driving the 43 trucks, which had used the Three Pagodas Pass-Chong Samakkee-Ban Pang Sanook route, told Langka Forest Unit checkpoint officials that they wished to enter the forest to join the Thi Lai Pa forest-dwelling Karen community's rice-threshing ceremony on December 9, but only one truck had been able to present a proper permit to enter the forest.
As the rest could not show the required permits, officials took a lenient approach and said they could camp at the Langka Forest Unit compound, which made Anek – who led a group of six trucks – unhappy.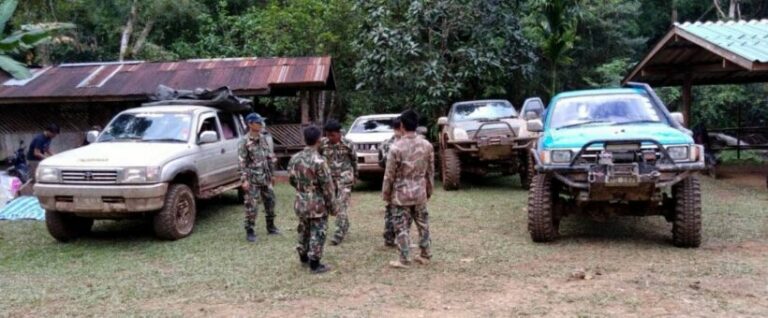 He scolded the officials for obstructing his group, which he said merely aimed to deliver meals to students. The officials later agreed to let Anek's group, as well as related officials and locals, pass through, but did not permit other tourists claiming to be accompanying Anek to enter the forest, because that could leave them open to criticism of double standards, Yutthachai quoted Wichien as saying. This led to the people's anger being expressed via social media, resulting in news reports of what had happened.
Wichien affirmed that the organisers of trips to deliver donated items or undertake activities for schools within Thung Yai territory must submit a written request and obtain a permit to enter the forest beforehand, in order to prevent tourists from using that as an excuse to gain admission to the area, Yutthachai said.
After the Thai Forest Rangers' Facebook page (facebook.com/siamforestranger/) shared a news link about Anek's complaint with a caption asking whether it represented the truth, nearly 60 people commented, including a Thai man with the screen name "Aek Atom WJ", who raised several interesting points and got 130 "likes".
Citing that border patrol police schools normally have a budget to provide lunches for students, hence they do not need to wait for food donations, he suggested an asset investigation could help clarify why the school would require donations of lunches and other items. "Aek Atom WJ" also asked whether the headmaster's threat via social media was a breach of his profession's ethical code and why he had not properly coordinated with the sanctuary in advance and provided a list of names, and of the vehicles of those wishing to make donations.
He said the authority allowed people's entry to the forest for nature education with the condition that they obtain permits and pay an entrance fee, which was not too difficult to adhere to, and that Karen villagers in the conservation area were dignified and did not only wait to depend on donations."Aek Atom WJ" also said that it had been known among off-road truck drivers for five decades that the forest area was "a place to test vehicles' performance", and that many used donation-making as an excuse to access the area.
He also offered moral support to Wichien and officials for properly performing their duties.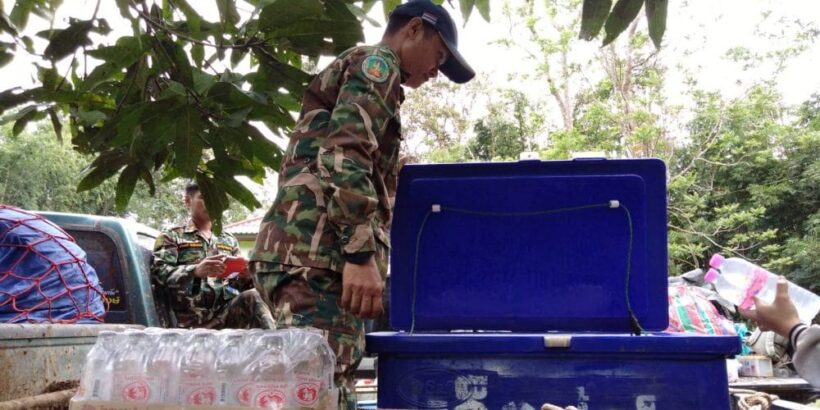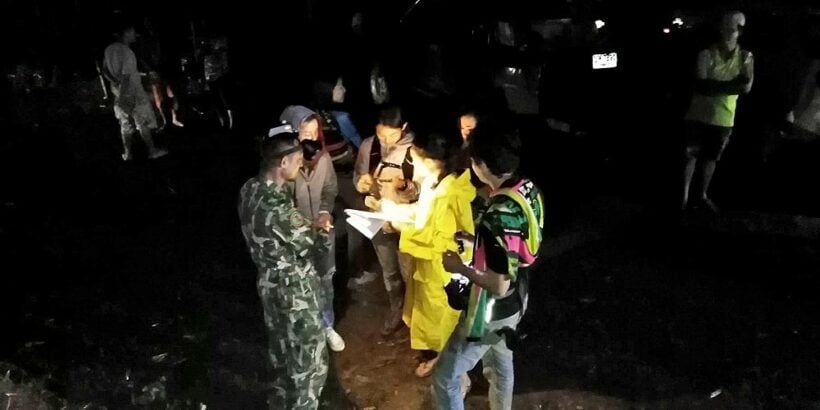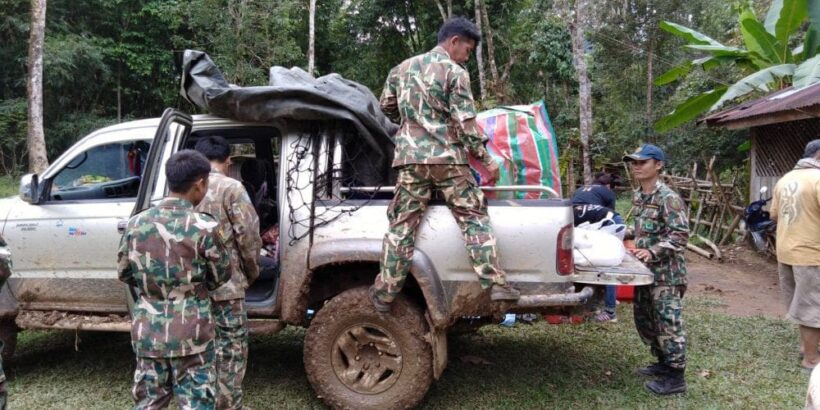 STORY: The Nation
Keep in contact with The Thaiger by following our Facebook page.
Never miss out on future posts by following The Thaiger.
Thai tourism operators want to offer vaccination-inclusive packages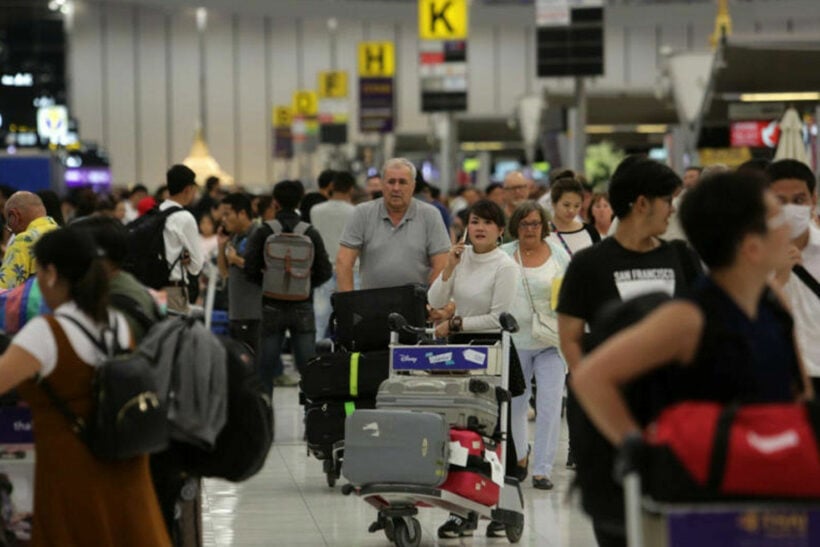 Vaccination seems to be the great new hope of most of Thailand's businesses battered by Covid-19, especially the tourism industry. Thai tour operators are now floating the idea of "vaccination tour packages" to attract inbound travellers after the first inoculations are distributed in February.
Sort of an STV with vaccination included.
The tourism plan is expected to potentially benefit those inbound tour operators, hotels and destinations that have been massively affected by Covid-19 restrictions.
The Tourism Council of Thailand president Chamnan Srisawat explains… "The one month tour packages are expected to cost 150,000 baht, including a 14 day quarantine in an alternative state quarantine or alternative local quarantine facility, and include a vaccination cost."
The idea is, of course, still in the early stages and needs more discussions because there are still uncertainties of travel rules with vaccine certificates. The 'idea' also, again, targets the high end of the travel market that even the current STV has been unable to attract.
Chotechuang Soorangura, the NS Travel and Tour associate MD, speaking to the Bangkok Post, said… "Thailand is not considered a Covid vaccine hub as the country cannot produce a mass supply attracting a large volume of tourists. Most people would rather get inoculated in their own country before going abroad as they want to avoid being exposed to the virus while travelling."
He also suggests that the country should instead promote itself as a "wellness destination and medical tourism hub" (a suggestion that has been made many, many times before).
SOURCE: Bangkok Post
Keep in contact with The Thaiger by following our Facebook page.
Never miss out on future posts by following The Thaiger.
Thailand's broadband internet speed ranks #1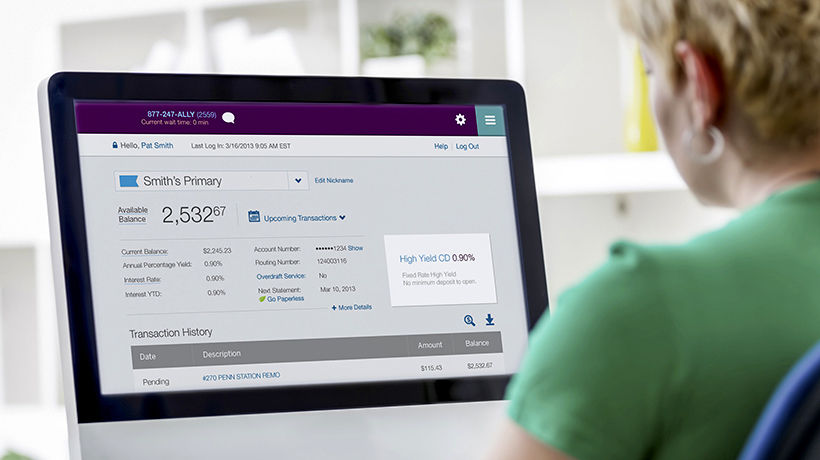 Thailand's broadband internet speed is ranking number 1 after a speed test was conducted in December of last year. It's ranking climbed 2 spots from the previous speed test out of 176 countries by the Speedtest Global Index, beating out the stiff competition.
Singapore and Hong Kong are now at 2nd and 3rd place according to the test, which is measured monthly. The test uses millions of data from real people who use Speedtest tools. The test was developed by Ookla, which is a Seattle, Washington headquartered company that has pioneered fixed broadband and mobile network testing apps, analysis and data. Despite the tests being originated by a US company, the US ranks 10th on the list.
Thailand clocked an average fixed broadband speed of 308.35 megabits per second for downloads last month, beating out Singapore for the top spot. It ranked 3rd in November 2020. The global average fixed broadband speed was 96.43 megabits per second for downloads and 52.31 megabits per second for uploads in December.
On his Facebook page, Digital Economy and Society Minister Buddhipongse Punnakanta attributed the top ranking to the country's fast development of telecom infrastructure and competition by local operators.
After AIS Fibre entered the market in 2015, it sparked more rivals to join in the race to install fibre optics for internet services, a move that replaced the older technology of ADSL network. AIS Fibre is a home broadband unit of mobile operator Advanced Info Service.
Pisut Ngamvijitvong, senior director of the analysis department at Kasikorn Securities says some operators still provide fixed broadband services through the old ADSL technology, but that every year the internet is getting faster and cheaper.
"Triple T Broadband provides around 30-40% of its service on ADSL and True Internet has around 20%."
Thailand's fixed broadband service sector has been increasing every year. In 2019, there were 10.1 million household subscribers to fixed broadband services. And, in 2020, the number was estimated at 11 million.
The Speedtest Global Index also ranks the mobile internet speed of 139 countries in which Thailand currently ranks 33rd as of December 2020. It moved up 11 spots in 1 month from November 2020 testing at 51.75 megabits per second for downloads. The UAE and South Korea followed in the rankings with 2nd and 3rd place respectively. The global average for mobile internet speed was 47.2 megabits per second for downloads and 12.67 megabits per second for uploads.
SOURCE: Bangkok Post
Keep in contact with The Thaiger by following our Facebook page.
Never miss out on future posts by following The Thaiger.
Banned politician says government silencing him by invoking Lese Majeste law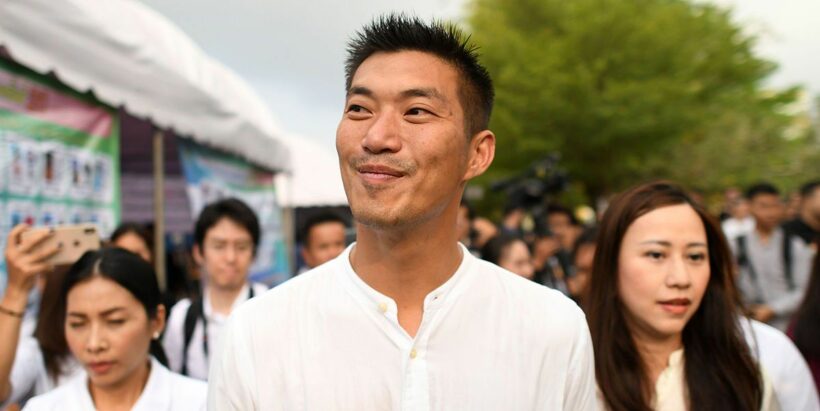 A banned politician, who criticised the government's Covid-19 vaccine plan, is claiming the government is silencing him (again) by invoking the Lese Majeste lawagainst him. The alleged defamation case concerns his questioning of using one of the king's companies as part of the Covid-19 vaccine strategy that he says will slow down the process of inoculations.
Thanathorn Juangroongruangkit accused the government of PM Prayut of relying too much on Siam Bioscience to help in the vaccine plan, and pointed out that it is owned by the Crown Property Bureau, the organisation that manages billions of dollars in investment under the king's personal control.
Siam Bioscience agreed to manufacture AstraZeneca's Covid-19 vaccine and supply it domestically and across Southeast Asia. but Thanathorn says the deal "lacked transparency" and it was given an unfair advantage over other companies after the government ordered 61 million doses of the vaccine.
He says the government is slowing down the process by relying on just 1 company and points to other countries as they are already starting to inoculate residents. Both AstraZeneca and Siam Bioscience have not commented on his allegations, while the government has filed a complaint against Thanathorn citing the royal insult law under article 112 of the criminal code that can send law-breakers to prison for up to 15 years.
"The deals were not negotiated independently of each other. There was no selection process or comparison so questions must be raised."
But a government spokeswoman, Ratchada Dhanadirek, maintains the filing of the criminal complaint was not politically motivated. Last year, Thanathorn was banned from politics for 10 years after a court dissolved his Future Forward Party for illegal loans, charges which were upheld by the Constitutional Court.
Meanwhile, others are criticising the government's announcement to allow local municipalities to pay for vaccines as they say it coincides with upcoming elections. They point out that the government should pay for the vaccinations, especially in Bangkok, as they say the government has the funds to do so.
SOURCE: Bangkok Post
Keep in contact with The Thaiger by following our Facebook page.
Never miss out on future posts by following The Thaiger.