Forest officials defend refusing trucks entry to wildlife sanctuary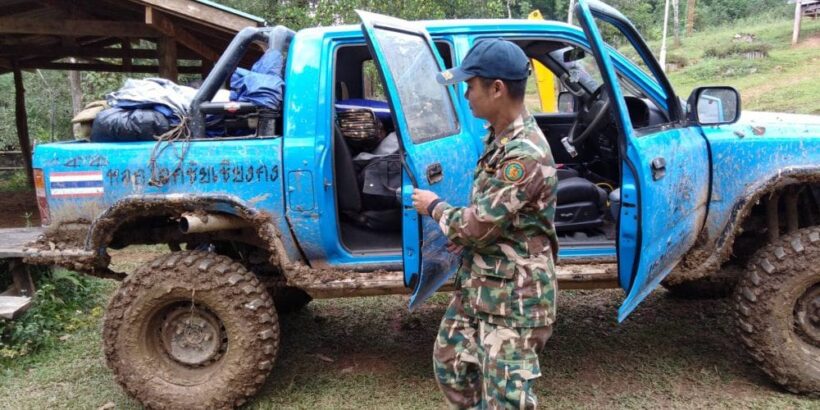 PHOTOS: The Nation
Various off-road truck enthusiasts haven't been allowed to enter Kanchanaburi's Thung Yai Naresuan wildlife sanctuary during December 8-9 because they failed to adhere to the rules and conditions for gaining access. This revelation from sanctuary chief Wichien Chinnawong.
Wichien has explained to the media by way of explanation about a recent Facebook post by Thi Lai Pa Border Patrol Police School headmaster Pol Captain Anek Khampimoon, criticising Thung Yai forestry officials for refusing to let his group enter the forest to deliver lunches to students.
The people driving the 43 trucks, which had used the Three Pagodas Pass-Chong Samakkee-Ban Pang Sanook route, told Langka Forest Unit checkpoint officials that they wished to enter the forest to join the Thi Lai Pa forest-dwelling Karen community's rice-threshing ceremony on December 9, but only one truck had been able to present a proper permit to enter the forest.
As the rest could not show the required permits, officials took a lenient approach and said they could camp at the Langka Forest Unit compound, which made Anek – who led a group of six trucks – unhappy.

He scolded the officials for obstructing his group, which he said merely aimed to deliver meals to students. The officials later agreed to let Anek's group, as well as related officials and locals, pass through, but did not permit other tourists claiming to be accompanying Anek to enter the forest, because that could leave them open to criticism of double standards, Yutthachai quoted Wichien as saying. This led to the people's anger being expressed via social media, resulting in news reports of what had happened.
Wichien affirmed that the organisers of trips to deliver donated items or undertake activities for schools within Thung Yai territory must submit a written request and obtain a permit to enter the forest beforehand, in order to prevent tourists from using that as an excuse to gain admission to the area, Yutthachai said.
After the Thai Forest Rangers' Facebook page (facebook.com/siamforestranger/) shared a news link about Anek's complaint with a caption asking whether it represented the truth, nearly 60 people commented, including a Thai man with the screen name "Aek Atom WJ", who raised several interesting points and got 130 "likes".
Citing that border patrol police schools normally have a budget to provide lunches for students, hence they do not need to wait for food donations, he suggested an asset investigation could help clarify why the school would require donations of lunches and other items. "Aek Atom WJ" also asked whether the headmaster's threat via social media was a breach of his profession's ethical code and why he had not properly coordinated with the sanctuary in advance and provided a list of names, and of the vehicles of those wishing to make donations.
He said the authority allowed people's entry to the forest for nature education with the condition that they obtain permits and pay an entrance fee, which was not too difficult to adhere to, and that Karen villagers in the conservation area were dignified and did not only wait to depend on donations."Aek Atom WJ" also said that it had been known among off-road truck drivers for five decades that the forest area was "a place to test vehicles' performance", and that many used donation-making as an excuse to access the area.
He also offered moral support to Wichien and officials for properly performing their duties.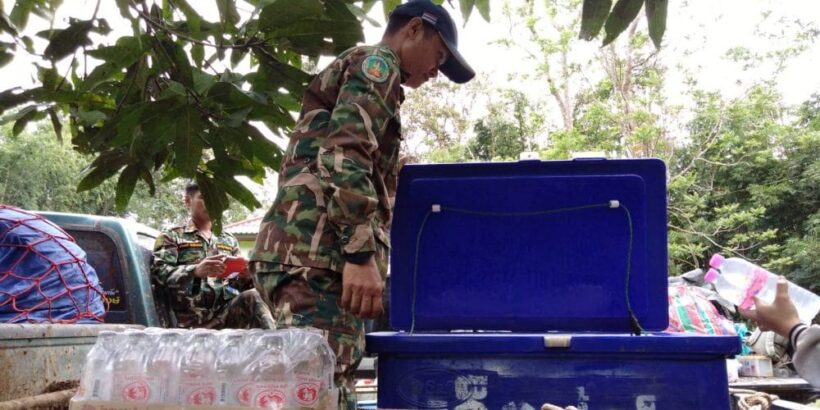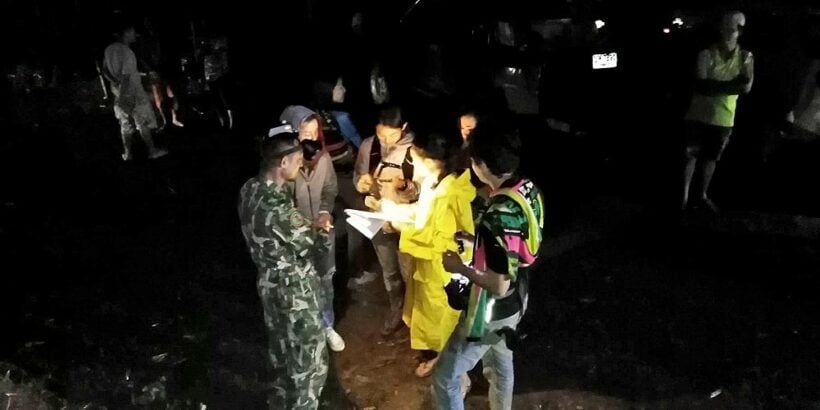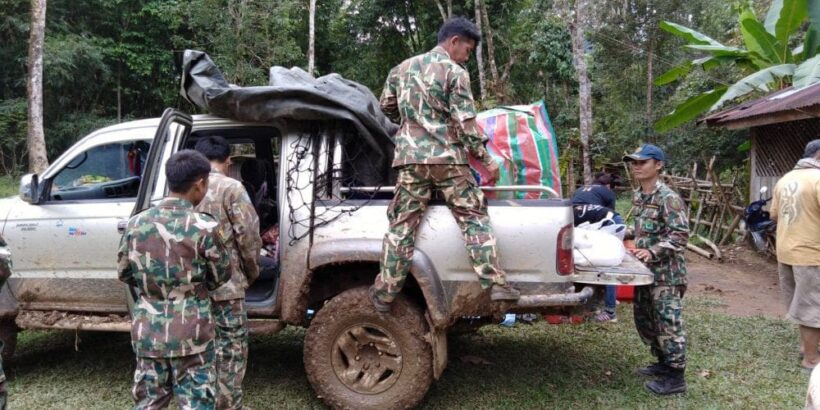 STORY: The Nation
Keep in contact with The Thaiger by following our
Facebook page
.
No date for resumption of international arrivals: PM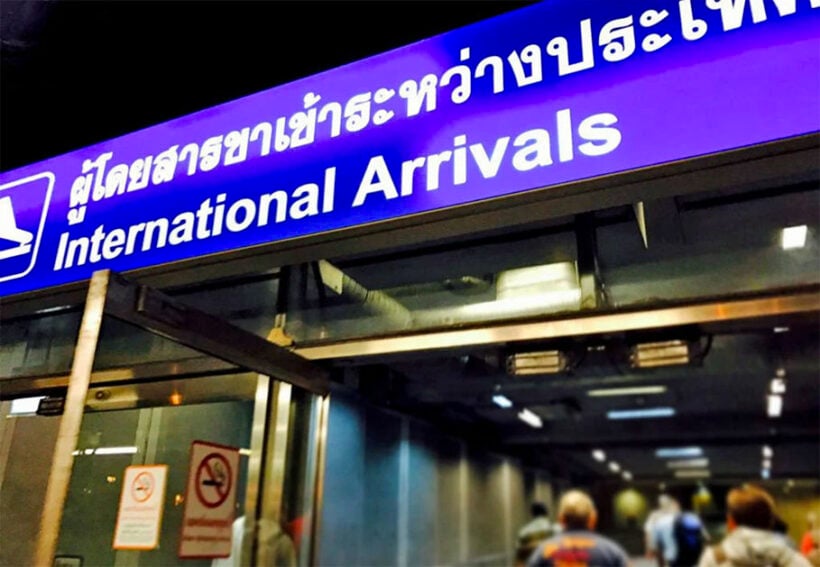 In an apparent effort to quell rumours and undue optimism, PM Prayut Chan-o-cha is downplaying the notion that international tourists will be allowed to return to Thailand in July. The government had set a tentative deadline of 1 July for lifting all restrictions put in place under the Emergency Decree to combat the spread of Covid-19. Last week it was reported the lifting of restrictions would mean that international arrivals would resume from July 1.
But yesterday the Thai PM said Thailand still has a long way to go in its fight against the virus before international tourists can be allowed to return. He added that the issue hasn't yet been even discussed by the Cabinet, and that only tourists from certain countries may be allowed to visit Thailand, namely those where the outbreak is deemed to be under control.
When tourists are eventually allowed back in, he said, they'll face "a number of restrictions" which he didn't specify. This will include so called "travel bubbles," using bilateral agreements with individual governments to help limit any further outbreak or second wave of infections.
The idea is similar to those enacted elsewhere as countries try to safely kickstart their tourism sectors.
In May, a "travel corridor" allowed people to travel between Seoul and 10 regions in China, including Shanghai, and in Europe, Estonia, Latvia and Lithuania established their own travel bubble on May 15.
Australia and New Zealand have discussed plans to resume travel between the 2 countries, potentially as early as September.
The news comes as Tourism Authority of Thailand's governor said last week he doesn't expect international tourists to return to Thailand until later in the year.
"It is still dependent on the outbreak situation, but I think at the earliest, we may see the return of tourists in the fourth quarter of this year."
If and when foreign tourists can return to Thailand, there will likely be restrictions in place to determine where they can visit. The resumption of any form of tourism will also rely heavily on airlines, most of which are struggling with huge financial losses and grappling with restarting flights in a very new international travel paradigm.
The PM has said he is in no rush to open up the borders, reminding reporters that all the new infections are now coming from repatriating Thais.
"We are not going to open all at once. We are still on high alert, we just can't let our guards down yet. We have to look at the country of origin to see if their situation has truly improved. And lastly, we have to see whether our own business operators are ready to receive tourists under the 'new normal'."
A ban on all international travel in and out of Thailand remains in place until at least the end of June. The CAAT have made no comment at this stage about dates for a possible resumption of flights from Thailand's international airports. Phuket Airport remains closed to all traffic.
SOURCE: thaivisa
Keep in contact with The Thaiger by following our
Facebook page
.
PM distancing himself from party room clashes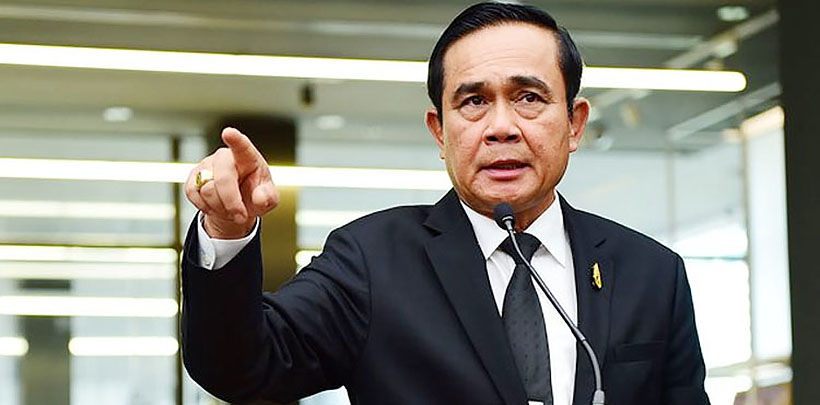 PM Prayut Chan-o-Cha appeared to distance himself from party politics, and internal strife within the ruling Palang Pracharat party, after 18 members resigned en masse to pave the way for the election of a new executive committee, party leader and secretary-general. He repeatedly deflected questions from reporters about speculation that the resignations were intended to replace party leader Finance Minister Uttama Savanayana with Deputy PM Prawit Wongsuwan, who has been the party's chief strategist.
The PM says it's is an internal affair and quite normal for any political party. He says he doesn't want to make excuses, and he will not get involved in internal party politics unless it concerns the Government or the coalition's stability. He told reporters that the conflict within the party should be settled by party members, without the need for him to get involved, and warned the media not to dramatise the issue.
Prayut also made it clear that changes to the executive committee are a separate issue from Cabinet appointments, which concern all parties in the coalition, adding that he has to prepare to address the House of Representatives tomorrow about changes to the 2020 fiscal budget bill.
"Be cool, don't be temperamental. I have been very calm so far because it won't do any good for me to get upset."
Culture Minister Itthiphol Khunpluem says most Palang Pracharat party members don't object to Prawit being elected party leader. Like Prayut, he maintains that a change of the party's executive committee is a normal process.
SOURCE: Thai PBS World
Keep in contact with The Thaiger by following our
Facebook page
.
Thai Airways may not need to file for bankruptcy in US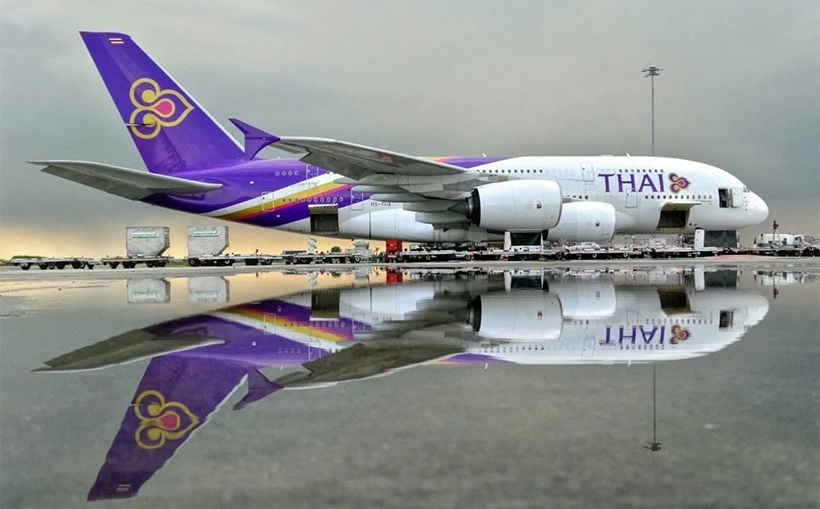 Contrary to earlier reports, Thai Airways may not need to seek bankruptcy protection in the United States to avoid seizure of its planes and other assets. A senior official made the announcement after a meeting led by Deputy PM Wissanu Krea-ngam with the struggling carrier's senior management and the airline's board.
The meeting was to discuss the airline's rehabilitation plan after the Central Bankruptcy Court accepted its bankruptcy case last month. The director general of the State Enterprise Policy Office says the airline will send copies of the rehabilitation petition to its creditors, passengers who seek refunds on their tickets and members of the Royal Orchid Plus frequent flyer program.
In 2019, the company's total debts were worth 147.4 billion baht, with the biggest chunk, 74.1 billion, owed to investors, followed by 46.5 billion owed for the leasing of planes and euro-denominated loans worth about 11.9 billion.
If creditors allow the rehab process to go ahead via Thai courts, then the company won't need to seek bankruptcy protection in the US, according to a spokesperson. According to its legal adviser, the airline doesn't have any assets in the US and is not scheduling any flights there. So there's no risk of its aircraft being seized by creditors there.
However, the legal adviser says, it may need to file legal cases in other countries where it does have assets and operates flights, to protect its planes from being confiscated by creditors. Airplanes operated by Thai Airways are divided into 2 groups: those owned by the airline and those leased from other companies.
The owners of the leased planes may exercise their right to seize their aircraft if they don't agree with the rehab plan. Other creditors cannot take the planes unless they file and win a lawsuit.
"Our priority is to convince foreign creditors that they should accept the airline's rehabilitation under Thailand's Bankruptcy Court."
SOURCE: Nation Thailand
Keep in contact with The Thaiger by following our
Facebook page
.