Body of missing boy found in canal in Phetchburi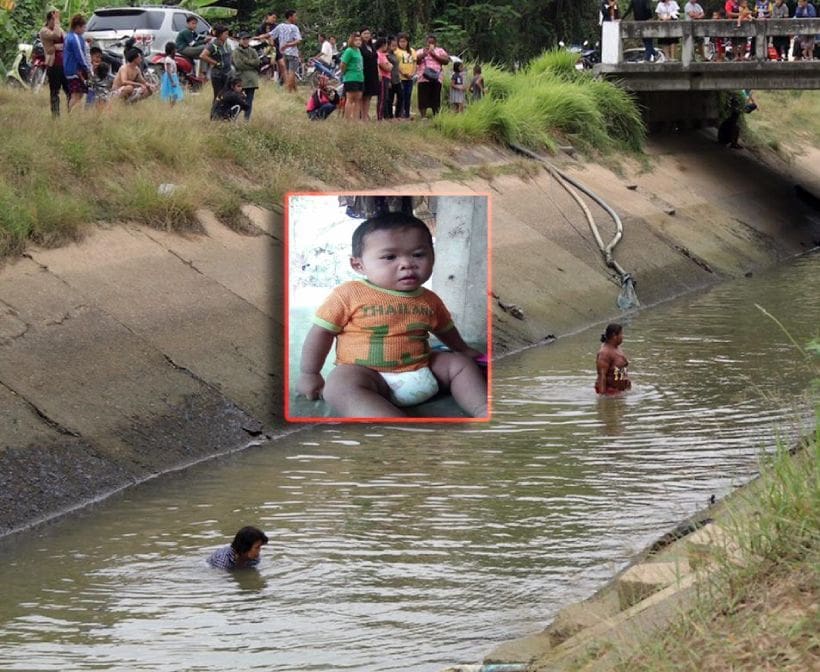 The body of a one year old who has been missing for eight days has been found in a canal in Phetchburi today. The body was found floating face down in the klong in Phetchburi early this morning.
The male toddler, just over a year old, was reported missing to police in Pakin Kidtalod eight days ago.
The mother of 'Nong Pakin' has identified the body of her son. The body was found 15 kilometres from their house.
Police are continuing their investigation into the child's apparent drowning.
SOURCE: Thairath
Keep in contact with The Thaiger by following our
Facebook page
.
Thailand rated near bottom for privacy protection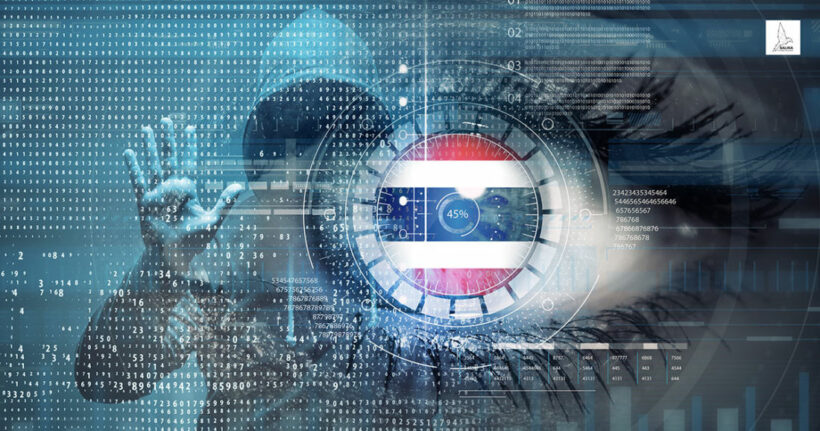 Thailand's new cybersecurity law could be used 'to silence critics', according to a new survey of 47 countries. Thailand placed in the bottom five out of 47 countries ranked for privacy protection, according to a study by Comparitech, a website that researches and compares technology services.
Thailand and Malaysia scored 2.6 out of 5, followed only by India (2.4), Russia (2.1) and China (1.8) in the first-time study, entitled "Surveillance States".
Ireland was at the top of the list, scoring 3.2, followed by Portugal, Norway, France and Denmark, all of which scored 3.1. The study takes into account categories ranging from use of biometrics and CCTV to data-sharing and retention laws. According to the study, biometrics are used for many day-to-day proceedings, such as biometric checks when buying a SIM card.
Thailand's Computer Crimes Act allows officers of the Digital Economy and Society Ministry to request documents and data from service providers without a warrant.
"With a warrant, they are able to request much more information. Many believe the new cybersecurity law will be used by the government to silence critics".
Local cafes offering WiFi are now required to keep a log of customers' browsing data for 90 days, it was abounded last week. According to the government, this is intended to help identify users who might abuse the laws.
SOURCE: Bangkok Post
Keep in contact with The Thaiger by following our
Facebook page
.
Drug dealer on the run for 20 years arrested by Thai immigration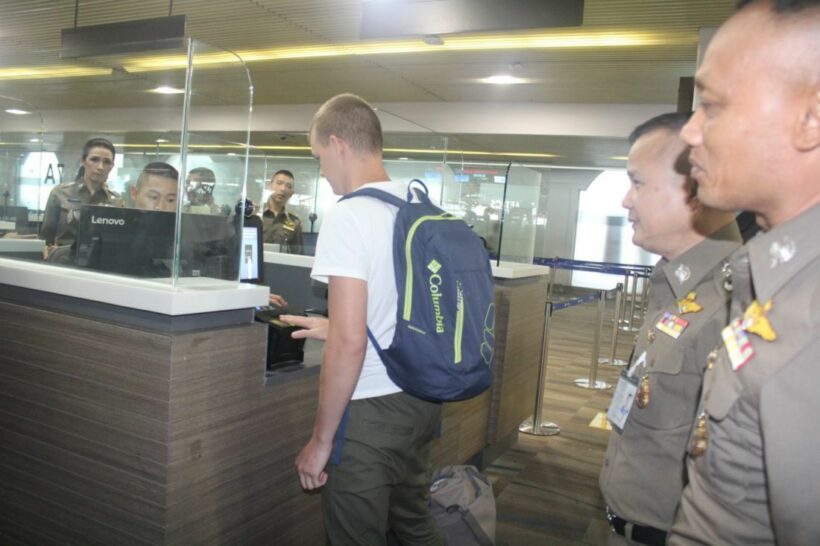 PHOTO: The new biometrics working at Phuket international Airport – The Thaiger
A female drug dealer who evaded capture for almost 20 years has been nabbed after a spate of recent arrests carried out by Thai immigration police. Thai Residents reports that the criminal court issued an arrest warrant for the woman, Chatamach, back in 2000, for possession of methamphetamine pills with intent to supply.
While on bail, she absconded and flew to Australia, where she was reportedly known as Miss Wang. Chatamach managed to remain in the country long enough to gain Australian citizenship.
This month, Thai immigration's biometric system showed that Chatamach had recently re-entered the country, leading to her being tracked down and arrested. Immigration police have also arrested ten foreigners suspected of various crimes using the new biometrics systems at airports.
Two Nigerian men were charged with illegally entering Thailand and are suspected to have ties with a gang responsible for a romance scam operation carried out over a two year period that netted over 2 million baht.
A Russian man linked to a fraud case in his home country has been arrested in Chonburi province. It's understood the man is wanted for a construction scam in Russia costing over 20 million baht.
Also arrested were seven foreign women accused of involvement in prostitution in Pattaya's Walking Street.
Thai Residents reports that three of the women are Egyptian, two are from Uzbekistan and three others are from Uganda.
SOURCE: INN News | Thai Residents
Keep in contact with The Thaiger by following our
Facebook page
.
500 people own 36% of equity in Thai companies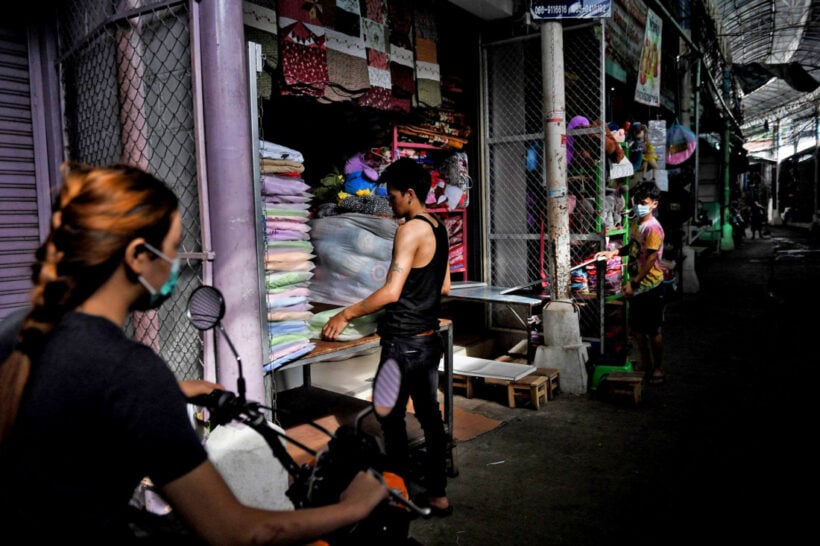 Roughly 36% of Thailand's corporate equity is held by just 500 people, highlighting wealth inequality in the Kingdom, according to a study released by the Bank of Thailand's research institute.
Each of these 500 amass some 3.1 billion baht (102 million USD) per year in company profits, according to the report from the Puey Ungphakorn Institute for Economic Research. In contrast, average yearly household income in Thailand is around 10,000 USD.
A report out this week from the Economic and Business Research Centre for Reform at Thailand's Rangsit University also pointed to divisive and polarised politics being another root cause of the economic divide.
Thailand's private sector is dominated by tycoons running sprawling conglomerates. According to the World Bank, the gap between the mega-wealthy and the rest of the Thai population of 69 million is among the many economic challenges for Thailand. According to Bloomberg, the perception of a divide, exacerbated by an economic slowdown, is a major political fault line.
"Magnates arise in Thailand from institutional factors that privilege certain businesses," said the executive director of PIER, author of the study.
The institute said Thailand needs to promote competitiveness to reduce profits from monopoly power and bolster entrepreneurship to create a more equitable distribution of corporate wealth.
The research is based on analysis of 2017 Commerce Ministry data on the 2.1 million shareholders in Thai firms, and was funded by the University of California San Diego.
SOURCE: Bangkok Post
Keep in contact with The Thaiger by following our
Facebook page
.