Thailand
Anna scoops Miss Universe Leadership Award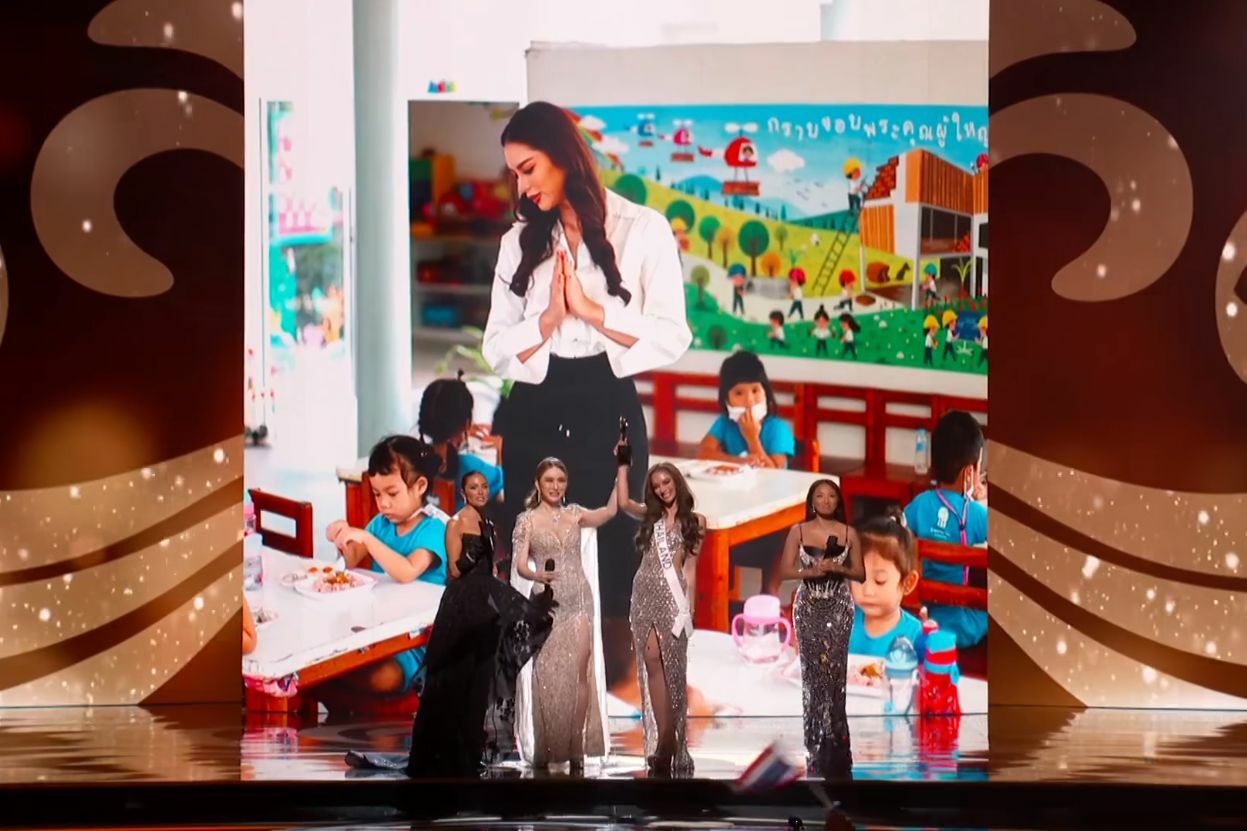 Miss Universe Thailand, Anna Sueanggam-iam, may not have made the final round of 16 contestants but she did manage to scoop the Transformational Leadership Award or ImpactWayv Award.
American beauty queen R'Bonney Gabriel was crowned the 71st Miss Universe 2022 on Sunday, and in doing so became the ninth US beauty to win it.
Venezuela's representative, Amanda Dudamel, was named first runner-up, and the entrant from the Dominican Republic, Andreína Martínez, was named second runner-up.
Jakkaphong "Anne" Jakrajutatip was presented as the pageant's new CEO after she acquired it on October 25 last year for US$20 million (800 million baht).
Anne introduced a new prize, the Transformational Leadership Award, or ImpactWayv Award, during the final round event on Saturday at the New Orleans Morial Convention Center, Louisiana, United States. She said the award would be given to the beauty queen who made the biggest social impact and gained the most engagement on social media.
Then, the Miss Universe CEO announced the winner, Anna Sueanggam-iam. Anna got a trophy and US$10,000 to give to a charity of her choice.
Anna gave an interview with a reporter from Heavy is the Crown on the JKN18 channel after the competition.
"I am happy. This is the most important experience of my life. Aside from the great experience, I made new friends at the competition. I got a chance to help children and do something for the public. It is a worthy experience."
After being asked about the US$10,000 prize from the leadership award, Anna said…
"It is a big prize. I joined many charity projects, and the main one was is the education of children in the Tuk Daeng community in Bangkok (where she used to live). There are many other charity projects where money will be donated too."
Anna also added that she aimed to continue her education. She said she wanted to learn more and grow up and be the best version of herself.
Some beauty pageant fans were happy with Anna, while others thought the new Thai CEO showed some bias toward her own country by consoling the Thai representative with a special award.