ALERT: Amoxicillin use in Thai orange orchards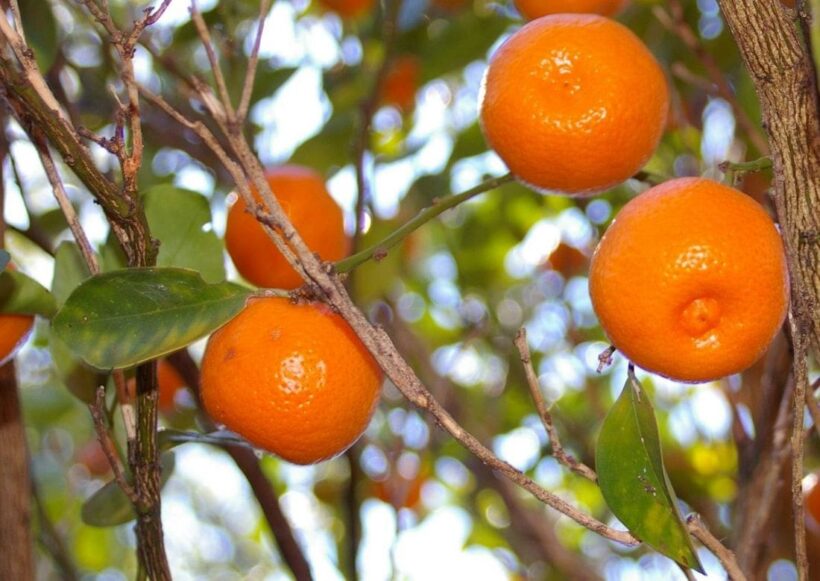 The Thai Public Health Ministry is checking on pharmacies and antibiotics manufacturers that may have distributed amoxicillin (an antibiotic) for farms – reportedly used widely in northern and central orange orchards – as it could lead to drug resistance or even fatal allergies in humans as well as contaminating the environment.
Amoxicillin is an antibiotic often used for the treatment of a number of bacterial infections. It may be used for middle ear infection, strep throat, pneumonia, skin infections, and urinary tract infections among others. It is taken by mouth, or less commonly by injection – Wikipedia
A recent report highlighted the apparent long-standing use of amoxicillin injection into orange trees three to four times a year, to treat Citrus greening disease – caused by a bacteria spread by psyllid insects – and said that orange farmers did not realise the danger of the practice. The Ministry's permanent secretary Dr Sukhum Kanchanapimai says that the abuse must be stopped.
The Food and Drug Administration (FDA) and the Department of Medical Sciences, along with respective health offices have begun to investigate in the jurisdictions involved.
FDA deputy secretary-general Dr Surachoke Tangwiwat said his agency had required respective provincial health offices to check on orange orchards for the distribution of amoxicillin to orange farmers and ensure that the sale of antibiotics is made only at pharmacies with pharmacists.
The agency also warned antibiotics manufacturers to distribute antibiotics to pharmacies and not directly to farmers or they will face legal actions.
Pharmacist Supanai Prasertsuk, coordinator for the pharmacists' follow-up group for borderland medicine issues under the Drug System Monitoring and Development Centre, said his members had identified the issue of antibiotic use in fruit and vegetable farming in the North.
This misuse of amoxicillin – which is among the most-used antibiotics to treat infections in humans and must be prescribed by pharmacists – can lead to environmental contamination, especially at water sources.
The consumers' secondary exposure to such medicine can lead to serious or even fatal reactions among those allergic to antibiotics, and the farmers' direct exposure to such medicine that can lead to allergic reactions, Supanai said.
He said that farms would most likely not use antibiotic capsules but a chemical powder format, which can cause it to scatter. Although there was no research to confirm antibiotic contamination from the use in orange orchards, he said the sensible precaution was to stop such use.
The Public Health Ministry should check farmers' physical conditions as well as samples from soil and water to study for a contamination, while farmers should shift to organic farming guidelines, Supanai said.
Supanai also urged the authority to check on the sale of chemicals (used in making amoxicillin) to farmers as such substances were also considered dangerous medicines. The sale of the drug by non-pharmacists violated the law so the sellers and manufacturers could be held accountable.
Supanai advised those allergic to amoxicillin to avoid consumption while those without allergies should refrain from consuming a large amount and to leave a seven-day gap between consumption.
SOURCE: The Nation


Read more headlines, reports & breaking news in Thailand. Or catch up on your Thailand news.
Nattaporn needs you help – nine year old Thai amputee wants a prosthetic leg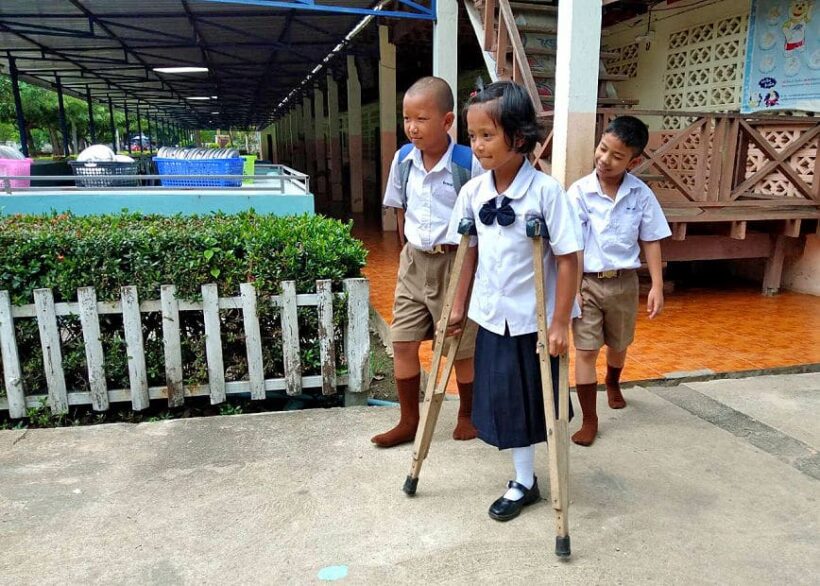 The mother of a young amputee in Phichit, who lost her left leg two years ago because of cancer, is asking for help to get her daughter a prosthetic leg for better mobility.
The mother, Plubpueng Butrnoi, says doctors had to amputate the left leg of her 9 year old daughter Nattaporn two years ago to save her life. Phichit is in central Thailand.
After Nattaporn fell and broke her left leg, doctors diagnosed bone cancer and recommended the amputation as a precaution to help prevent a future reoccurrence of the cancer.
The mother says her daughter made her own decision to amputate, did not give up, and has ever since tried to live her life normally. The family lives in Tambon Ban Noi in Phichit's Pho Thale district, and the girl is now studying in the fourth grade of Ban Noi School.
Pranee Puengchai, one of the girl's teachers, says the girl is a good student and has remained active despite the amputation. The mother says the girl must see doctors regularly and needs a new crutch.
Since the family is poor, the mother says she would welcome assistance for the medical expenses, a new crutch and perhaps a prosthetic leg for the girl.
The mother's phone number is 06 5010 1825.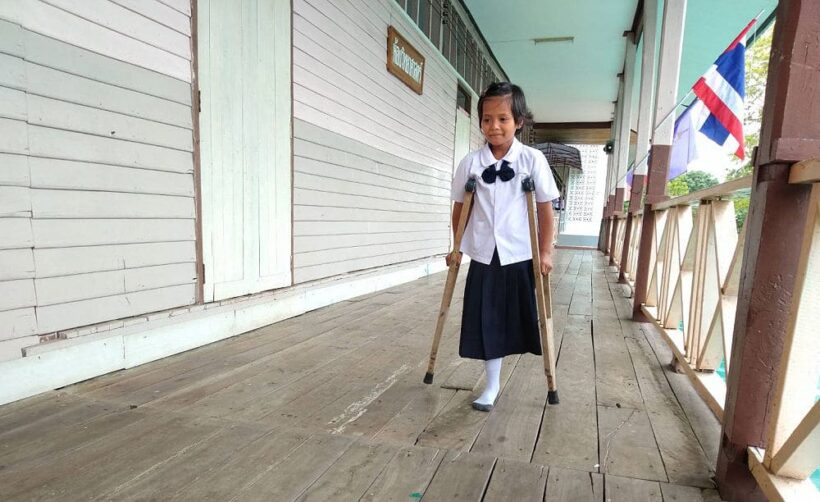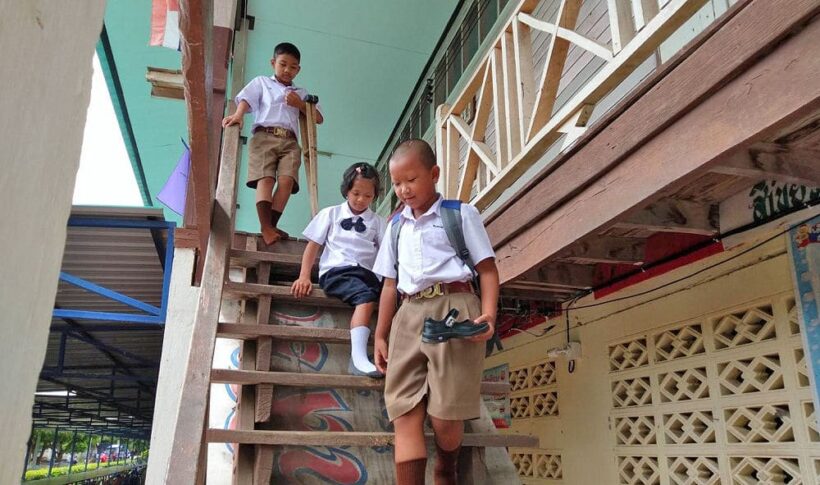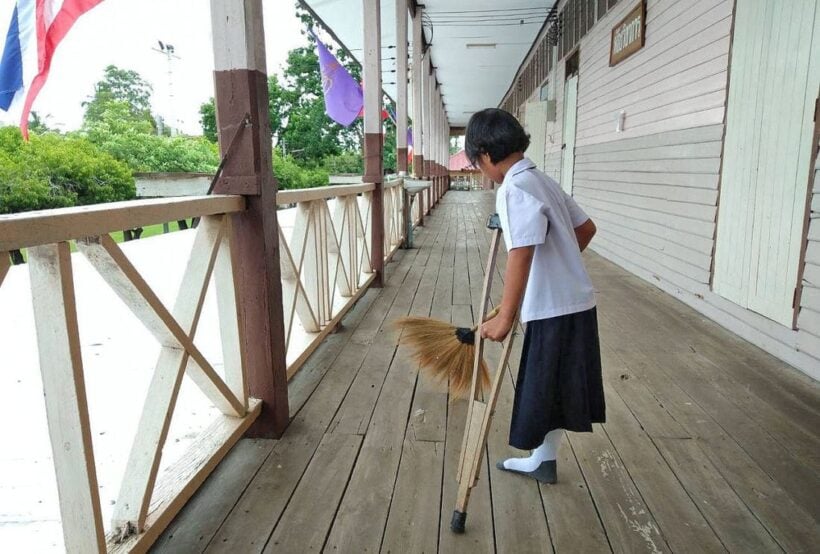 And the winner of Miss Mom Phuket 2019 is…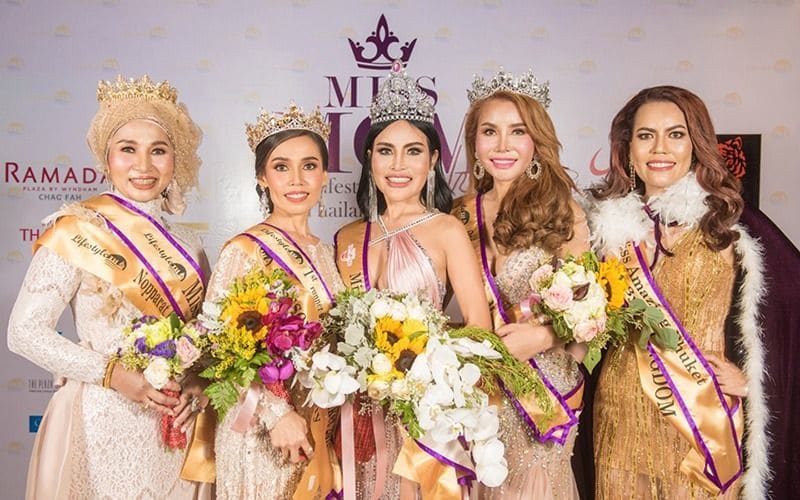 The annual beauty pageant run by Lifestyle in Thailand, Miss Mom Phuket 2019, officially celebrated its winner this year – K. Sangjan Modnok, the owner of Royal Thai Villas, who also won Miss Angel Lifestyle by the Tourism Authority of Thailand (TAT).

The first runner-up title was bestowed upon K. Sakunya Suthaharuetai and the second runner-up went to K. Arista Chakchai, the owner of Baan Ping Yang. Two other distinctions were also given that evening. The first one, Miss Amazing Phuket, went to K. Chadarat Taodaeng, from Tiger Kingdom, and the second one, Miss Lifestyle in Thailand, also known as Miss Popular Vote, went to K. Nopparat Jommuang, the owner of Nopparat Elephant Trekking Camp in Kathu.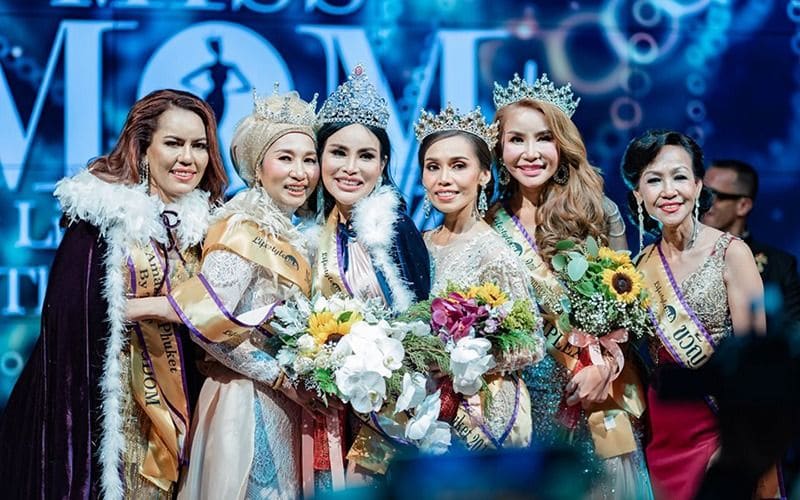 The competition was held in the evening of June 15, 2019 at the Ramada Plaza Chaofa Phuket hotel and was chaired by K. Anchalee Wanich Thepabutr, the President of Woman Development Committee, who gave a speech at the opening of the event.
Miss Mom Phuket 2019 was attended by 17 beautiful, talented and successful mothers, aged 40 or more. This beauty pageant started in 2016 with the original name "Miss Grand Mom", and aimed to recognise the beauty and savvy expertise of leading business women in Phuket and the neighboring provinces, tightening up relationships in the process while allowing them to show their potential and to join charity activities together.
The revenue from the contest, minus the incurred expenses, will be donated to charities across Phuket and the nearby provinces.
STORY BY: Phuketify
Thai Airways sneaks into Top Ten. Skytrax World's Best Airlines Awards 2019.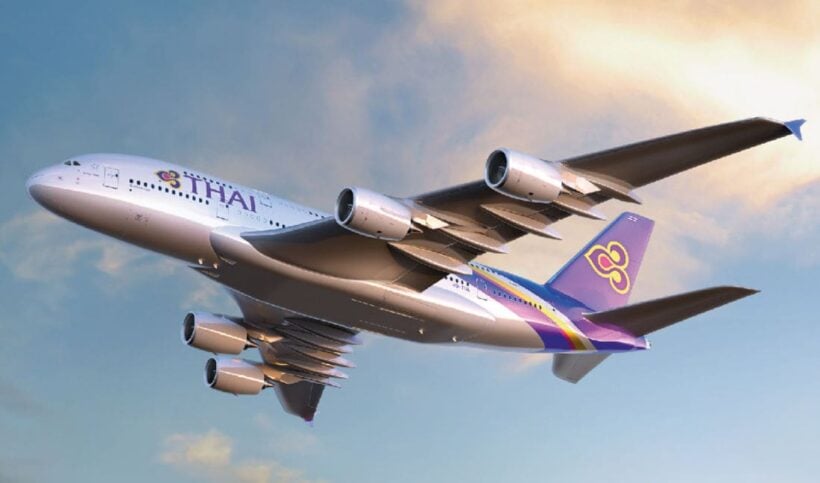 PHOTO: A Thai Airways Airbus A380
Qatar Airways is the world's best airline in the 2019 Skytrax World Airline Awards. Last year's winner Singapore Airlines, has been relegated to second place. Asian airlines have taken six of the top ten spots with Thai Airways, despite their local woes, just sneaking into the Top Ten.
The Skytrax awards are the most prestigious in the business, voted for by travellers.
Qatar Airways has also won the Skytrax top award in 2017, 2015, 2012 and 2011. Qatar Airways also won World's Best Business Class, World's Best Business Class Seat and Best Airline in the Middle East. Qantas Airways nabbed number 8 on the list, after failing to make the top 10 in 2019.
Singapore Airlines also won key awards including World's Best Cabin Crew, World's Best First Class, Best Airline in Asia and World's Best First Class Seat. AirAsia won World's Best Low-Cost Airline topping off a stellar win for Asian airlines this year. Lufthansa was the only European airline able to break the top 10. US airlines were conspicuously absent in the listings but United Airlines did World's Best Business Class Lounge.
British Airways, which failed to attract any awards in 2018, won Best Airline Staff in the UK and Most Improved Airline in Europe (that will make a wonderful headline in the British tabloids today).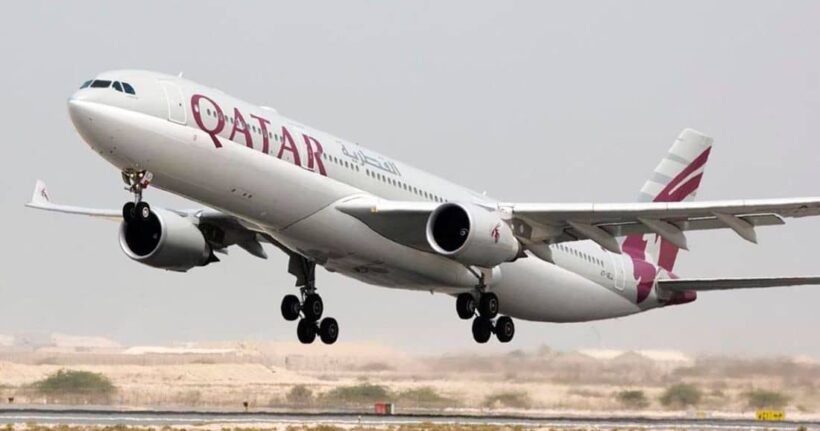 World's Best Airlines for 2019
1. Qatar Airways
2. Singapore Airlines
3. ANA All Nippon Airways
4. Cathay Pacific
5. Emirates
6. EVA Air
7. Hainan Airlines
8. Qantas Airways
9. Lufthansa
10. Thai Airways
Best Airlines by Global Region
Northern Europe – Finnair
Western Europe – Lufthansa
Eastern Europe – Aeroflot Russian Airlines
Africa – Ethiopian Airlines
Australia / Pacific – Qantas Airlines
Central Asia / India – Air Astana
China – Hainan Airlines
Central America / Caribbean – Copa Airlines
South America – LATAM
North America – Air Canada
Asia – Singapore Airlines
Middle East – Qatar Airways
Europe – Lufthansa
Best Low-Cost Airlines
Africa – Fastjet
Australia & Pacific – Jetstar Airways
Asia – AirAsia
Central Asia / India – IndiGo
China – West Air
South America – Sky Airline
Southwest Airlines – WestJet
Middle East – Flynas
Europe – EasyJet
Best Airline Catering
Economy – EVA Air
Premium Economy – Austrian Airlines
Business – ANA All Nippon Airways
First Class – Air France