Man caught by Karon lifeguard stealing from tourist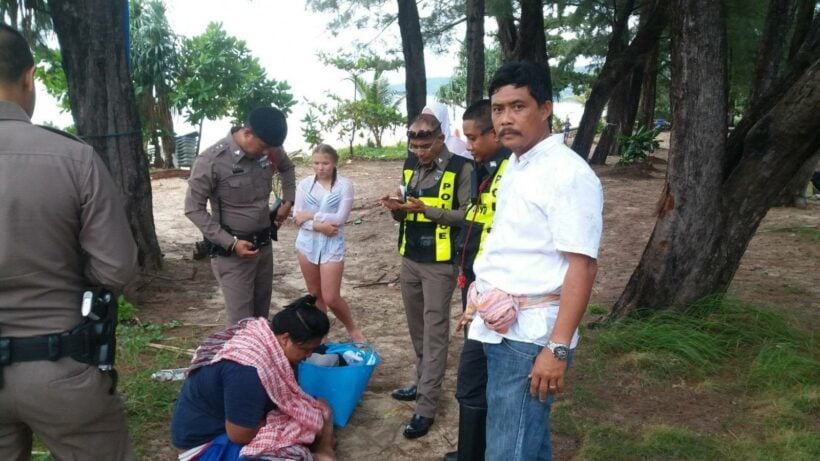 A Thai man has been caught red-handed by lifeguards for stealing a foreigner's bag containing cash, a mobile phone and wallet at Karon Beach yesterday (June 27) .
The victim of the theft has only identified as a female foreign tourist who was enjoying her day on Karon beach opposite the Tourist Assistance Centre yesterday afternoon.
According to the Karon Police report, the suspect is 24 year old Nattapon Chaichana from Songkhla. Nattapon seen stealing the items by 25 year old Saran Sangkaew, a Karon lifeguard, originally from Pattani at around 5.30pm.
Police were able to catch Nattapon with two mobile phones, 890 Baht cash, a wallet and three smaller bags. Nattapon has been charged with theft but, so far, he hasn't admitted the charge.




Read more headlines, reports & breaking news in Phuket. Or catch up on your Thailand news.
Sri Lanka attacks 'retaliation for Christchurch' – Government minister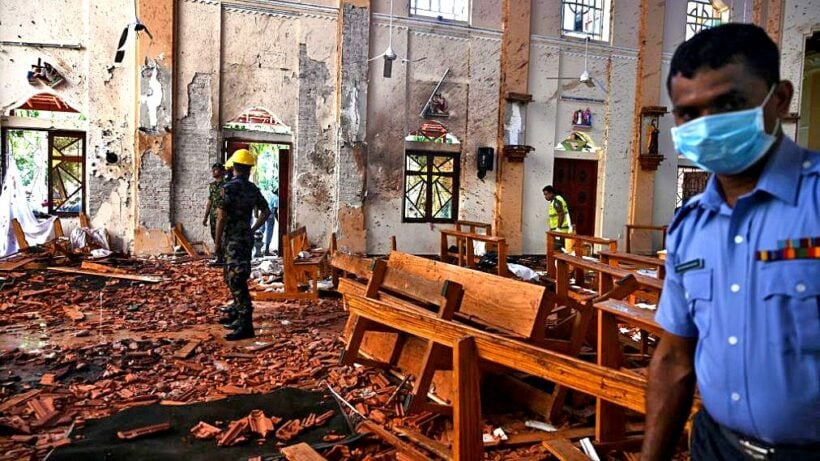 The Islamist suicide bombings that killed 321 people, and injured many others in Sri Lanka at the weekend, are believed to have been carried out in revenge for last month's attacks on two mosques in Christchurch, New Zealand. Fifty people were shot dead on March 15 at two mosques in the South Island, New Zealand city by an avowed white nationalist.
This revelation from the state minister of defence Ruwan Wijewardene as he spoke to parliament yesterday.
The death toll from the Sunday bomb attacks on churches and up-scale hotels, mostly around the Sri Lankan capital Colombo, is now at 321 with hundreds more wounded and still in hospital.
Wijewardene says the group behind the Sri Lanka bombings was the little-known National Thowheeth Jama'ath (NTJ), an extremist Islamist group previously blamed for defacing Buddhist statues.
Police have detained at least 40 people as they investigate the worst act of violence in the country since a civil war ended in Sri Lanka a decade ago.
More than a thousand people gathered yesterday at St Sebastian's Church in Negombo, north of the capital, which was among those hit in the blasts, to pay tribute to the dead.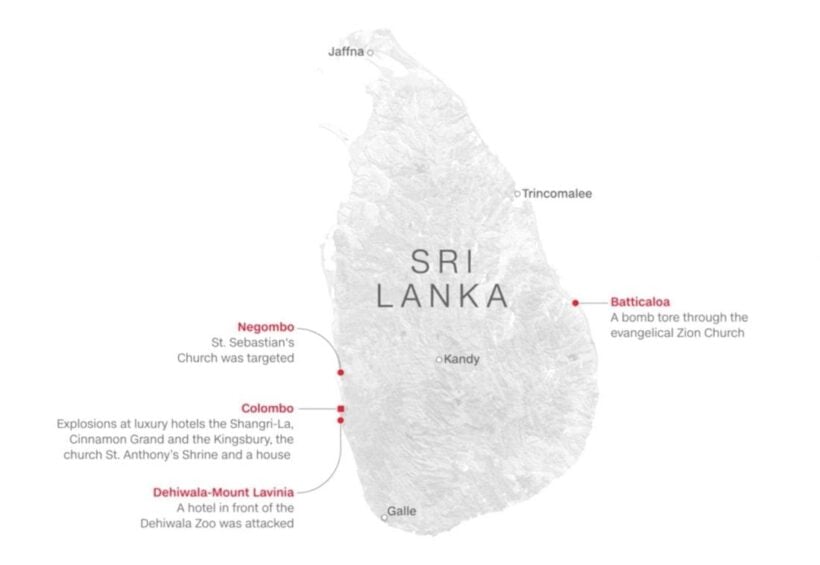 Thanathorn faces more charges from EC over media shares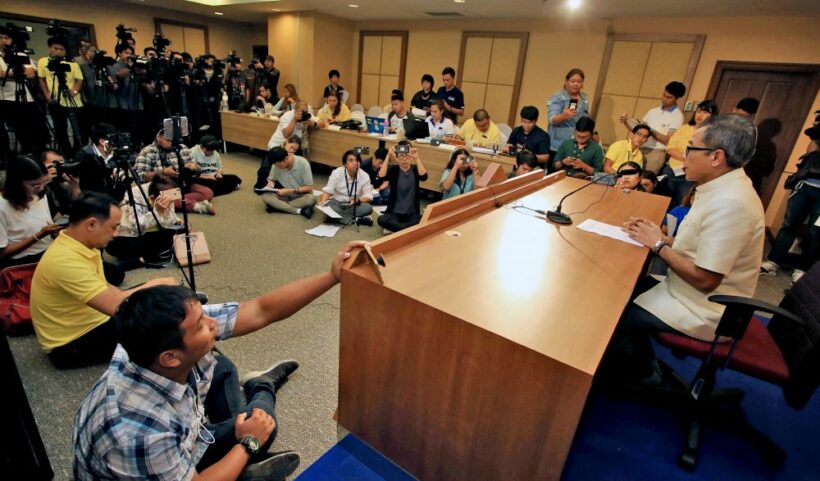 Future Forward's Thanathorn Juangroongruangkit, the 40 year old leader of the new party, has cut short his trip to Europe over an 'unexpected incident'
The Thai Election Commission yesterday unanimously resolved to press charges against Thanathorn over an alleged violation of Thai media shareholding rules.
Citing investigations by two EC panels, Sawang Boonmee, the EC deputy secretary-general, told a press conference that Thanathorn had allegedly violated the law by owning or holding 675,000 shares in V-Luck Media Company while registering as a candidate for the general election.
"Thanathorn's share certificate number is from 1350001 to 2025000," said Sawang, referring to the findings of two panels the EC had set up to investigate the case.
Thanathorn has been accused of contravening the electoral laws that state a shareholder in a media company is barred from contesting an election for member of parliament, according to the EC. The action is punishable by disqualification. The case was filed by Srisuwan Janya, secretary-general of the Association for Protection of the Thai Constitution, on March 25.
An EC source said the agency had yet to suspend Thanathorn's right to contest in elections for one year or give him an "orange" card, as it was just an initial charge. Thanathorn will have seven days to give testimony or submit documents in his defence to the EC, Sawang said, adding his lawyers would also be allowed to witness the trial.
After the testimony, the EC will finalise the case as soon as possible in order to finish it before May 9 when it will announce the election results.
Thanathorn, whose party is tipped to win around 80 MP seats in the new lower house, was on the way back from his tour to Europe. He posted on his Facebook page yesterday that he had been notified to quickly return to Thailand to face an "unexpected incident".
Future Forward secretary-general, Piyabutr Saengkanokkul has questioned the EC's decision, saying the poll agency needs to wait until Thanathorn is endorsed as an MP before it can question his qualification.
Meanwhile, Raksagecha Chaechai, secretary-general of the Office of Ombudsman, said the EC had until today (Wednesday) to submit an explanation to the office regarding a petition seeking an annulment of the March 24 election.
The office last week resolved to accept the petition filed by the now-defunct Thai Raksa Chart Party's former MP candidate, Reungkrai Leekijwatana, who asked the office to submit its opinion to the Administrative Court or the Constitutional Court regarding whether last month's election should be annulled.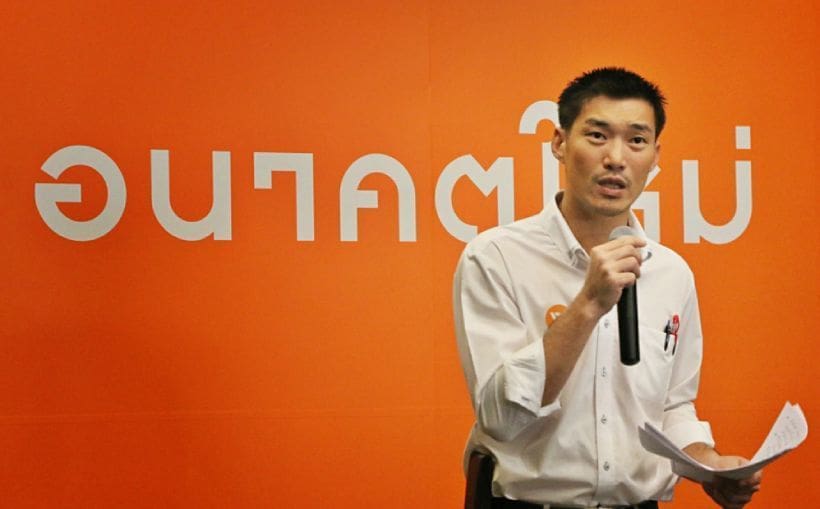 SOURCE: The Nation
Phuket faces critical water shortages if the monsoon doesn't arrive soon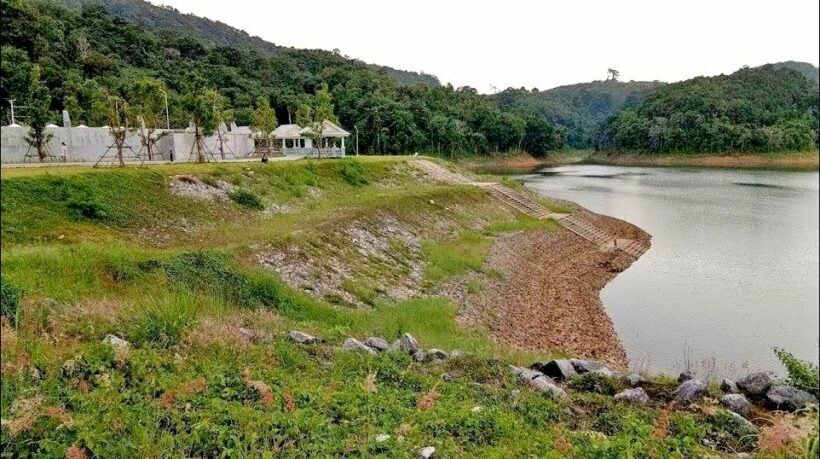 Phuket is now, officially, experiencing water shortages, with water in the province's three catchments just enough for the supply of tap water until the end of May, and the condition is expected to get worse if the annual monsoon doesn't kick in soon. The annual south-west monsoon usually starts dragging in moist air and the 'wet season' begins sometime around Songkran each year.
Mr Kraison Mahamad, manager of the Phuket-based provincial waterworks authority (PWA), admits that tap water supply would be affected if there is no heavy rain as water in Bang Naeo Dam, Klong Katha and Bang Wad would only be enough for use until May at the latest, adding that his office had been told by irrigation officials to limit supply to prolong the supply of tap water to consumers on the island.
As a contingency plan to ease water shortage problems, he said his office had contacted several independent water suppliers, but also suggested that consumers should use water sparingly as well.
Phuket city mayor, Ms Somjai Suwansuppana, says that the municipality has been providing free water to about 18,000 households each day, with 70% of the water accessed locally and the rest bought in from private suppliers.
She said the municipality had contingency plans in place in case there are no rains next month by buying more water from water suppliers to meet consumption needs, adding that there will be sufficient water to meet the need of all the households if they use the water economically.
Ms Somjai says, for long-term measures, the municipal administration is mulling water salination projects or recycling of used water (like Singapore) which may not be acceptable now but may be unavoidable in the future if water shortage problems turns critical due to city expansion and increased population.
Mr Kongsak Khoopongsakorn, president of Southern Thai Hotels Association, said that hotels are hard hit by the water shortage problem and many of them have resorted to independent suppliers for water supplies to make sure there is water for guests even though the water fee is expensive at between 100-120 baht per cubic metre (The Thaiger has had reports of some people being charged up to 400 baht per cubic metre).
He admits that it is beyond the capability of hotels to secure huge raw water sources for water production, adding that the state should step in for help for sustainable tourism growth in the province.
Over the past months hundreds of residents had taken to social media complaining that their water supply had been randomly cut off or severely reduced, without notice. Some residents have had no water supply for over a month.
The PWA announced odd/even water restrictions on February 2 only to cancel them the following day on the recommendation of the Irrigation Department that there was adequate supplies of water on the island.
SOURCE: Thai PBS