US teacher, accused of student rape in 1982, extradited from Thailand after 36 years on the run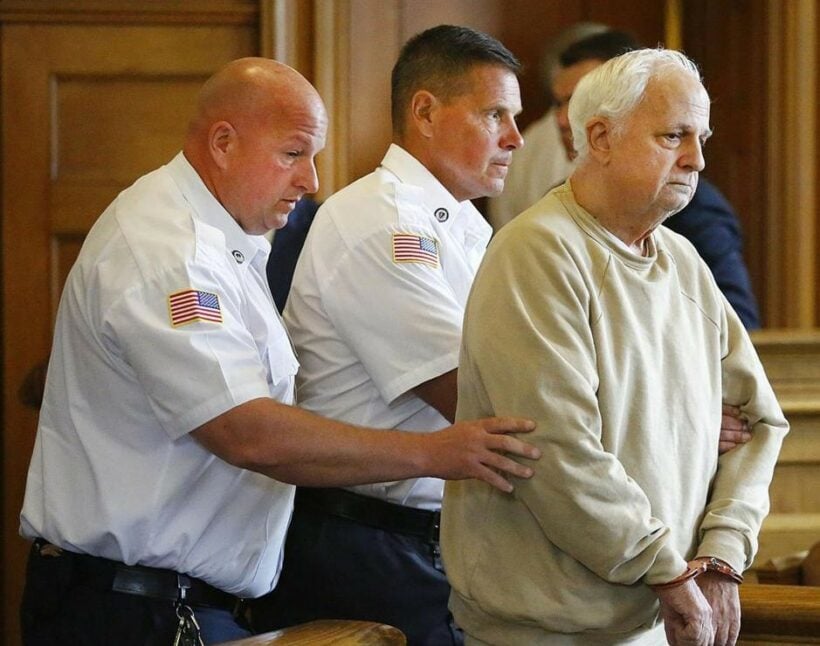 PHOTO: Greg Derr/The Patriot Ledger
Former Milton Academy theater program director Reynold Buono appeared in Dedham Superior Court on Wednesday. Buono pleaded not guilty to three counts of rape of a child and three counts of rape of a child with force.
The Boston Globe is reporting that 72 year old Reynold Buono, a former drama teacher at Milton Academy in Massachusetts, fled the US more than twenty years ago after acknowledging he molested a freshman student in 1982.
According to the Boston Globe, after a night of drinking with a close friend, Buono confessed to molesting the student. The friend then confronted Buono who then fled to Southeast Asia where he had remained ever since. He was living in Thailand and was arrested by the Royal Thai Police on the instruction of the authorities in the US.
Now back in the United States, Buono will stand trial on three counts of child rape and three counts of rape of a child with force.
"We owe our partners in federal law enforcement – and in Thailand – substantial thanks for their diligence and perseverance," said Norfolk District Attorney Michael Morrissey.
"This has been a very involved process and we are relieved to have these charges now ready to be brought forward for arraignment in the Norfolk Superior Court."
Investigators say that Buono could have abused up to 18 boys during his time at the Milton Academy. It was not revealed if Buono had been working as a teacher while in Thailand.
Milton Academy said in February 2017 that independent investigators had determined Buono molested at least a dozen male students. He headed the school's theater program for more than a decade.
"Three decades ago, theater program director Reynold Buono left Milton Academy and decamped for southeast Asia in disgrace after he acknowledged molesting a freshman student," said prosecutors.
SOURCE: Boston Globe


Read more headlines, reports & breaking news in Thailand. Or catch up on your Thailand news.
Motorbike driver files official complaint after accident from fallen cables in Kata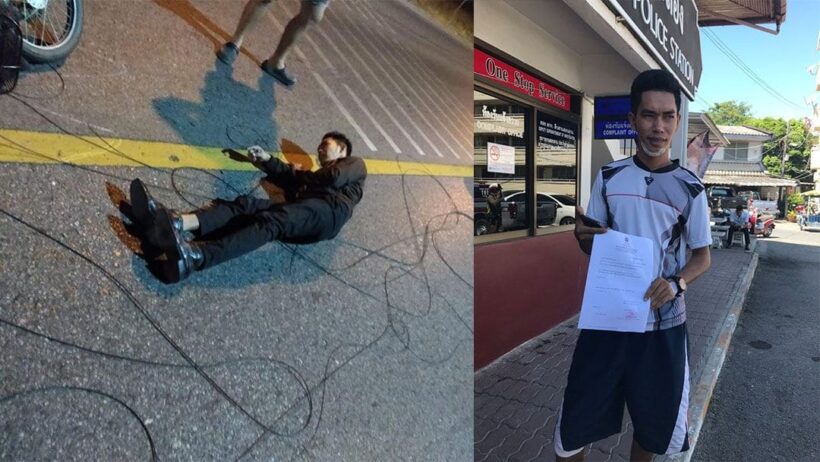 A motorbike driver has filed a report with police against a cable company after he became tangled up in their cabling while driving to work in Kata.
26 year old Chakaree Yawaekaree filled the report with Chalong Police against the local cable company.
Mr Chakaree told Police that he was driving to work in Kata on Friday morning. When he arrived at the scene he ran into the cabling that had dropped down, just above the road level. The cables hooked his motorbike and caused him to crash and fall off. He was taken to hospital where he was treated for scrapes, grazes and a badly injured right knee.
Chalong Police say they are continuing their investigation. They say the cables belong to a private company and that this kind of incident happens "very often".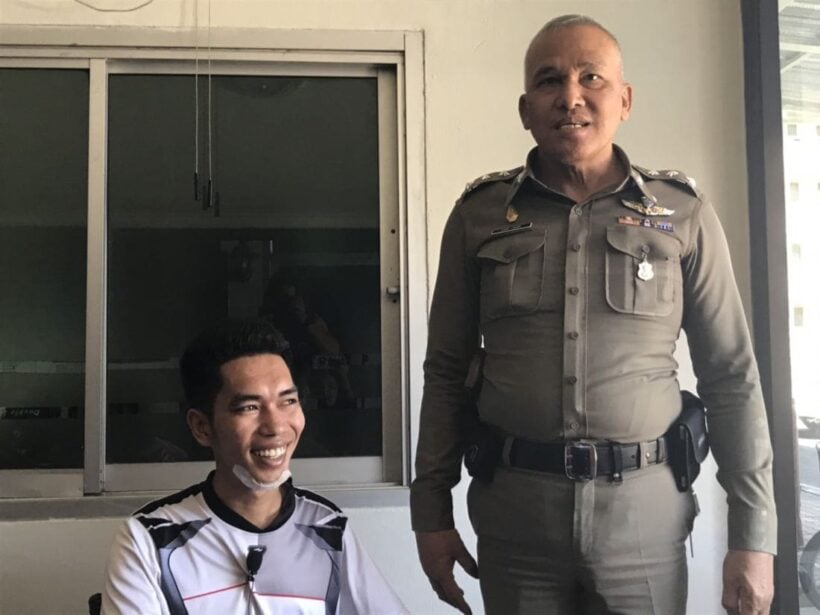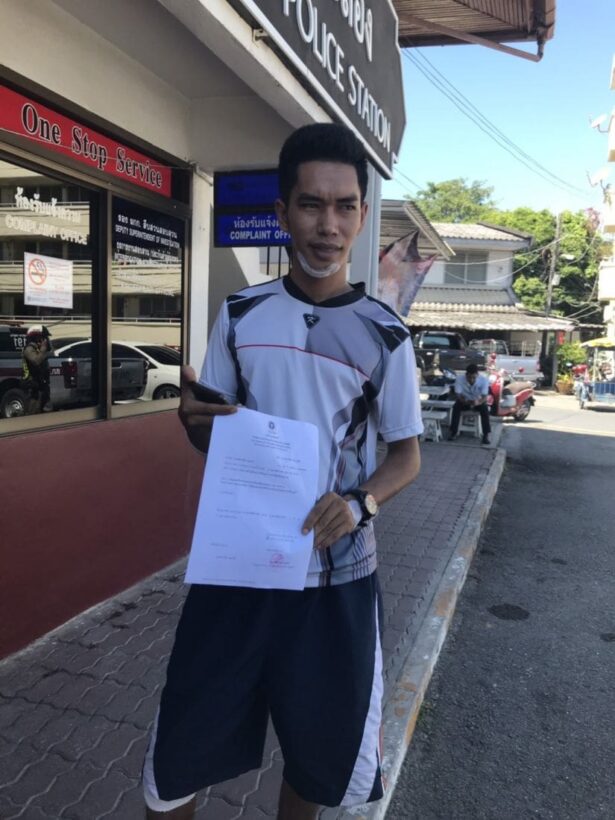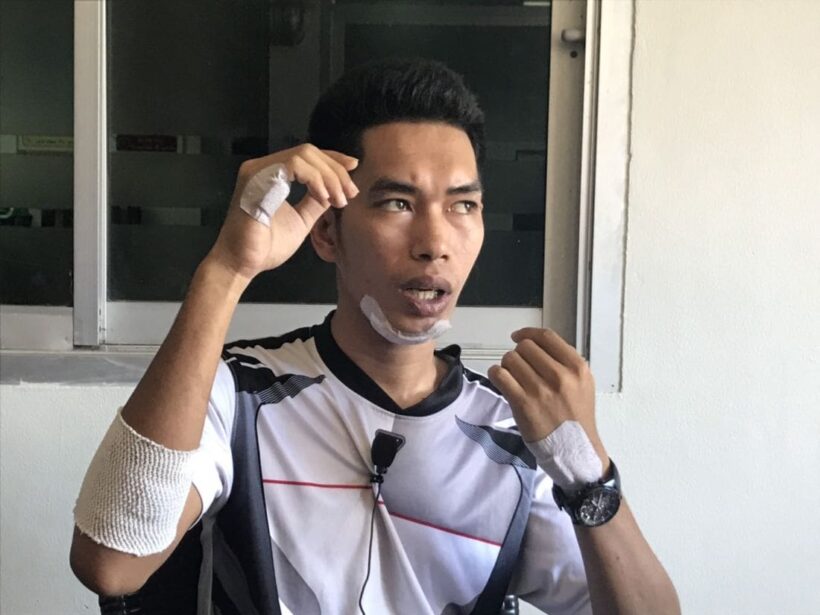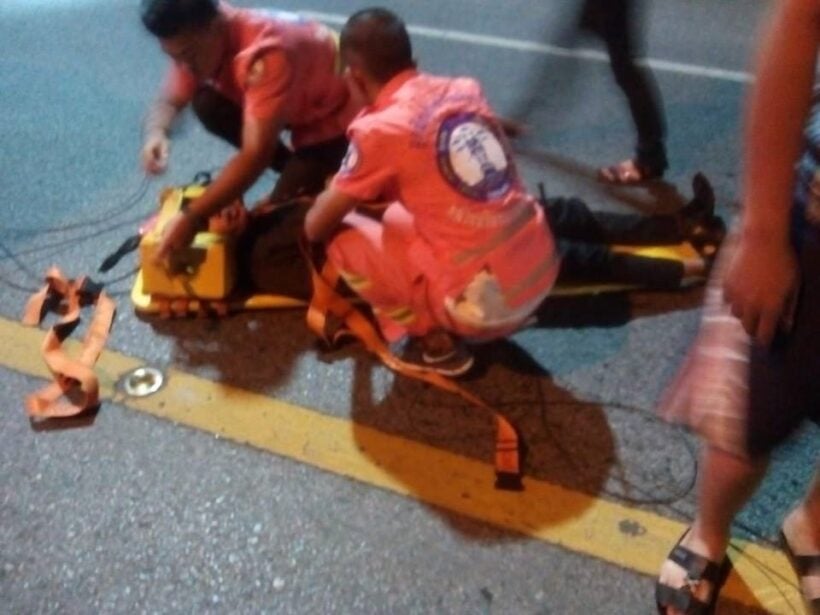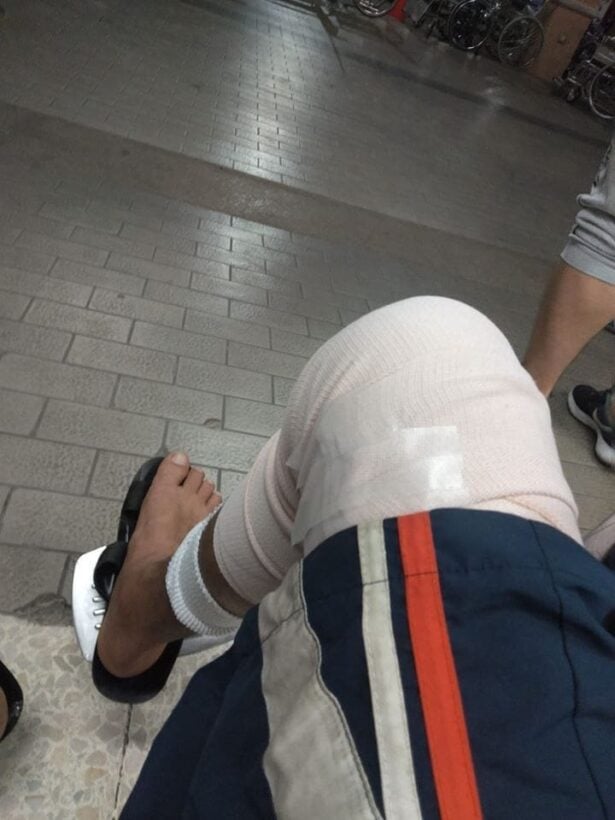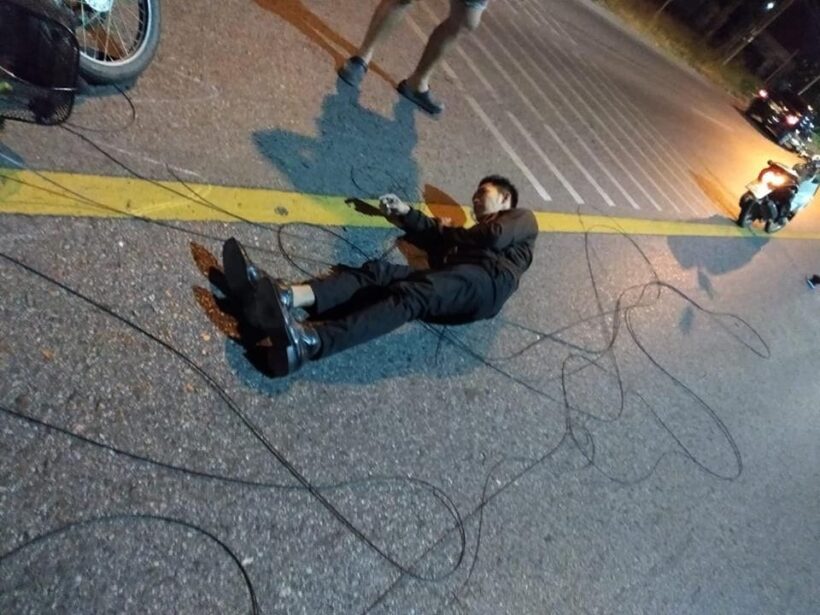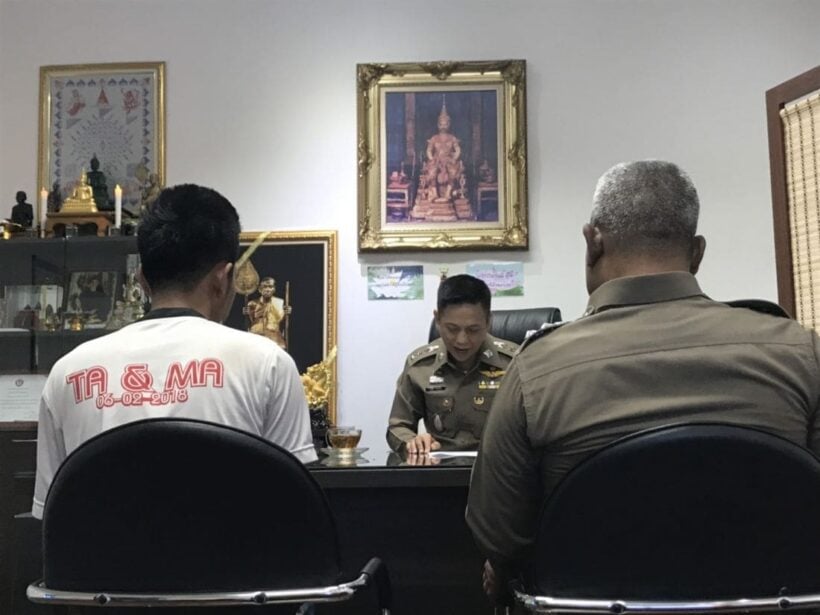 50+ motorbike taxi drivers blockade southern border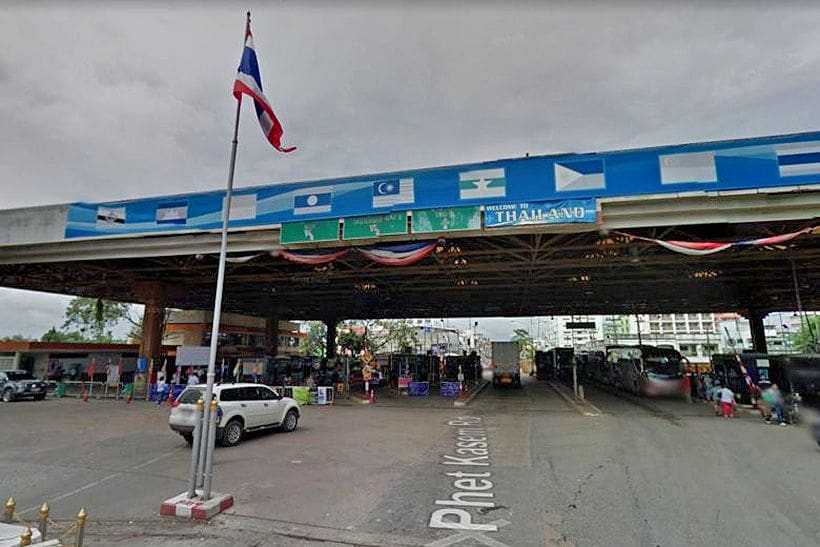 50 Thai motorcycle taxi drivers have set up a blockade at the Thai-Malaysian border checkpoint to protest what they allege are unworkable, stricter immigration checks now imposed by Malaysian immigration officials.
The taxi drivers say they have been bringing Thai tourists across the border in Songkhla's Sadao district to the duty-free shops in Malaysia's Padang Besar for years.
Yesterday morning's temporary blockade delayed several buses and cars carrying dozens of Malaysian tourists heading to Hat Yai.
Thai immigration police, army troops and local administration officials intervened and persuaded the taxi drivers to move their 50+ bikes blocking the road.
Drivers initially refused, demanding that Thai immigration officials negotiate with their Malaysian counterparts to ease the border crossing restrictions.
The border crossing process has been tightened in recent months by requiring production of a valid passport instead of border passes as was the case in the past. But many Thai motorcycle taxi drivers do not have passports and say the new restrictions are overly restrictive and an alternative solution should be accommodated.
Air pollution: Cabinet asked to allocate 6 billion baht to help buy sugarcane harvesters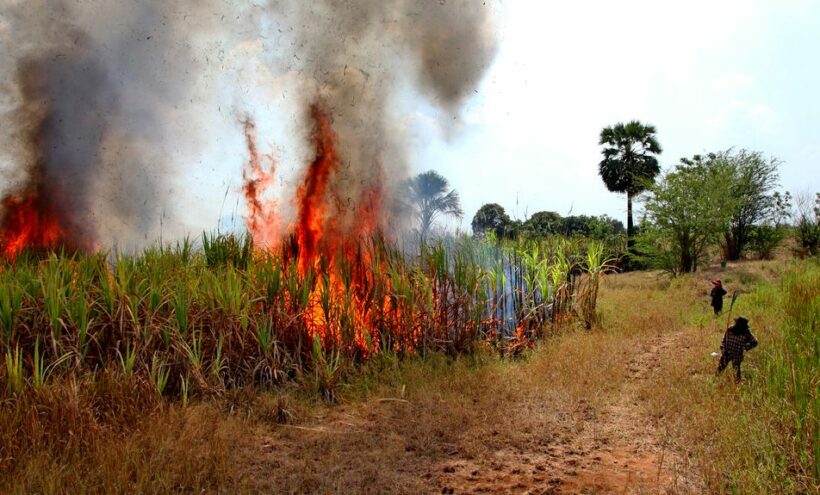 Thailand's Finance Ministry was asking cabinet for approval of a 6 billion baht budget to help the government tackle the northern and north-eastern smog and air-pollution problems.
The funds would be distributed by the state-run Bank of Agriculture and Agricultural Cooperatives to help farmer cooperatives and farming communities to buy sugarcane harvesting machines.
BAAC manager Mr. Apirom Sookprasert says that sugarcane farmers are unable to afford the machines themselves so, in several provinces, many of them are resorting to burning the cane stubs to prepare for the next harvest.
But the practice has two downsides – the smoke then wafts south-west in the prevailing winds to affect populated areas and that the practice reduces the quality of the harvest and, thus, the value.
Mr. Apirom says that, if approved, farmer cooperatives and community enterprises will be able to contact the BAAC to apply for loans to purchase the harvesters and avoid the burn-offs. They say that at least one sugar miller will be acting as the guarantor.
The bank will charge an interest rate of 4%, half of which will be subsidised by the government for the first three years.
Farmers, who are members of cooperatives or community enterprises will be able to hire the harvesters from their organisations as a step towards reducing the smog caused by cane burning.