Malaysian PM in a fight for his political life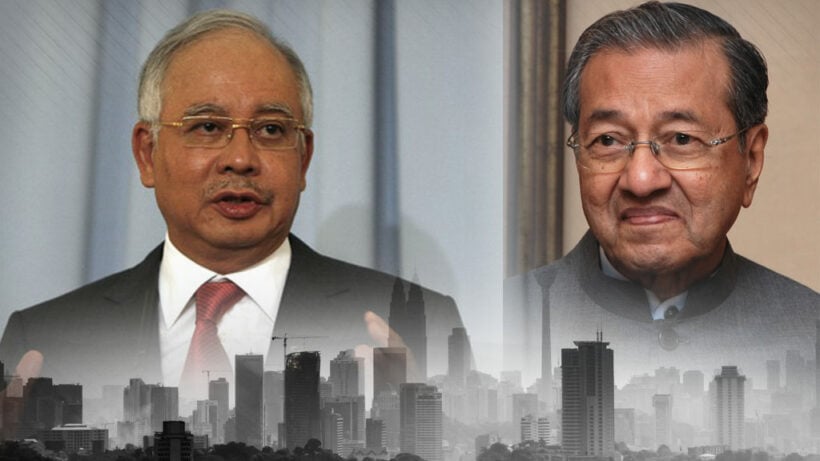 Just south of Thailand there is a looming political showdown that is likely to reshape Malaysian politics, no matter what happens at Wednesday's polls.
It's the country's 14 election since independence.
On one side a politically-stained, long-sitting incumbent trying to cling onto power. On the other side an opposition led my the incumbent's former mentor – the 92 year old Mahathir Mohamad, the country's former PM.
By numbers, current PM Najib Razak should win, but a reinvigorated opposition led by the former PM is mounting a strong challenge in polls leading up to the election this week.
Even if Najib's Barisan Nasional coalition wins, a drop in the party's majority would likely see an immediate challenge to his leadership. After asking for solidarity within his party's ranks over the the IMDB scandal there would be little latitude for sympathy if the people didn't back the current PM in the polls.
1Malaysia Development Bhd (IMDB) was set up by PM Najib in 2009. The program was meant to turn KL into south east asia's newest financial hub and boost the economy through strategic investments in digital and infrastructure projects.
But it started to attract negative attention three years ago after it missed payments for some of the $11 billion it owed to banks and bondholders.
The Wall Street Journal then reported it had seen a paper trail that allegedly traced close to $700m from the fund to Mr Najib's personal bank accounts.
Mr Najib has denied the claims and his party has continued to back the bruised leader. A loss of seats for his party would be a disaster for the PM, his party already hanging on by a tiny majority. An electoral loss would be even more devastating and would surely spell the end of his career as Prime Minister, leader of BN and most likely curtail any future as a politician.
With the stench of IMDB still hanging in the air and a resurgent opposition smelling blood, the poll is turning out to be a referendum on Najib's integrity as a leader, financial administrator and a man who can lead Malaysian into the future.
Five years ago, he and BN performed poorly. While his coalition stumbled across the finish line – a thin parliamentary majority it needed to form a government – it garnered only about 47% of the vote. Before then the coalition had won every election since Malaysia gained independence in 1957.
On the other side an unlikely contender, a 92 year old former strongman who was the Malaysian PM for 22 years. He retired in 2003. He's now become the front man for an opposition he spent most of his years as PM vilifying – sworn enemies enduring countless legal battles. Not the least is Anwar Ibrahim, the deputy prime minister Mahathir once imprisoned for corruption and sodomy. Now they're the political odd-couple trying to oust the standing PM.
The defacto opposition leader Anwar has given his support for Mahathir to stand as the prime ministerial candidate for the opposition, with Anwar's wife Wan Azizah as Mahathir's running mate. Anwar remains unable to contest because he is once again serving a prison term for sodomy.
Strange times indeed for the young south east nation that continues to struggle to find its feet amid its ongoing political turmoil and the creep of national religious ferver forcing politicians to shape policy around the country's majority Islamic interests.
Malays go tot he polls this Wednesday.
Want more from the Thaiger family?
📱 Download our app on Android or iOS for instant updates on your mobile
📧 Subscribe to our daily email newsletter
👍 Like/Follow us on Facebook
🔔 Subscribe to or Join our YouTube channel for daily video updates
Suspected insurgent killed in gunfire exchange with rangers in Thailand's deep south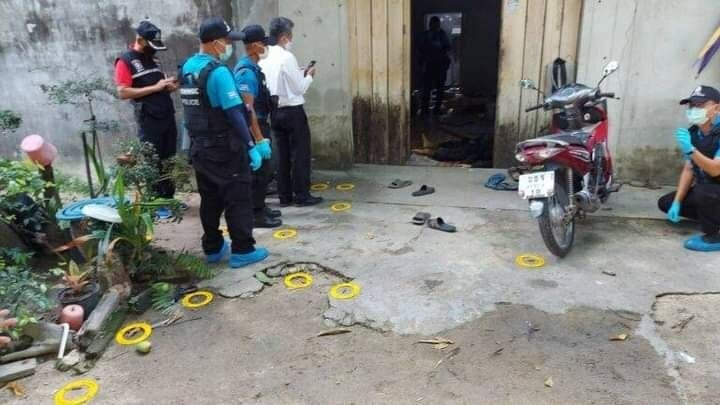 A suspected insurgent was shot and killed in a gunfire exchange with Thai rangers in Narathawit, a province in Thailand's deep south by the Malaysian border plagued with violence from the religious separatist insurgency. 2 other men were arrested after the clash with rangers in the Bacho district this morning. Another suspected insurgent is on the run.
Rangers got a tip that 4 insurgents were hiding out at a home in the district. The rangers surround the home at around 5am this morning. The men inside the home fired shots at rangers, shooting a 28 year old soldier in the wrist. The gunfire exchange lasted about 10 minutes. A suspect, identified as Sufian Yoso, managed to escape out the back of the home.
Rangers searched the area and found the body of Suraidin Katae, also known as Madong, who had a warrant out for his arrest. Suspected insurgents Ku-afnan and Ku-amran Kupama, who are brothers, were arrested. Rangers say the men had a 11mm pistol and an AK102 rifle.
SOURCE: Bangkok Post
Want more from the Thaiger family?
📱 Download our app on Android or iOS for instant updates on your mobile
📧 Subscribe to our daily email newsletter
👍 Like/Follow us on Facebook
🔔 Subscribe to or Join our YouTube channel for daily video updates
Thailand signs trade agreement with EU, same tax rates as before Brexit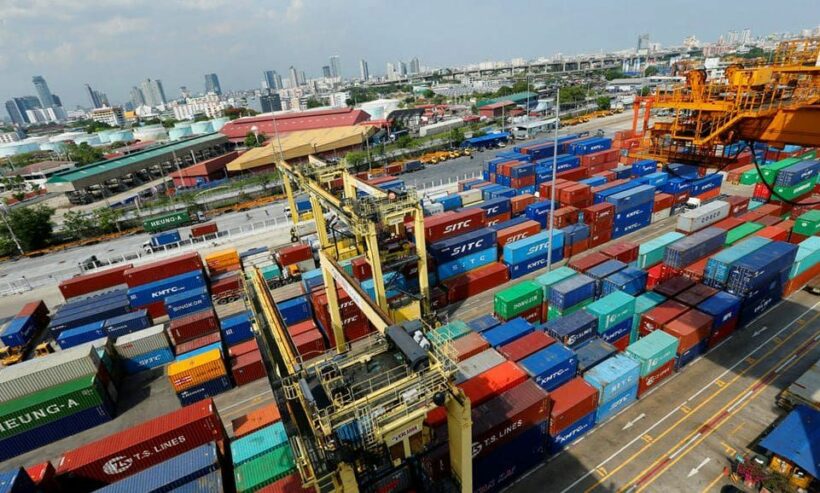 Under a new agreement with the European Union, Thailand can export to the trade bloc under the same tax rates and trade privileges from before Brexit. After the UK left the trade bloc on January 1, the tariff rate quota deal between Thailand and the EU was renegotiated. The agreement goes into effect next month.
The recent agreement only covers the same quotas for goods under the previous agreement, according to Thailand's permanent representative to the World Trade Organisation, Pimchanok Pitfield.
"Products covered in the agreement include rice, poultry and fishery products, which Thailand will still be able to export to the EU with the same trade privileges extended before Brexit."
She says Thailand's Department of Foreign Trade has been the main negoitator for the deal and they had been working since 2019 to secure, at the least, the same quotas and rates Thailand had with the EU prior to Brexit.
There will be other, separate negotiations between Thailand, the EU and UK on export duty reductions and Thailand's Commerce Ministry plans to push for higher quotas and lower duty rates for exports of goods related to agriculture and fishery, Pimchanok told the Bangkok Post.
SOURCE: Bangkok Post
Want more from the Thaiger family?
📱 Download our app on Android or iOS for instant updates on your mobile
📧 Subscribe to our daily email newsletter
👍 Like/Follow us on Facebook
🔔 Subscribe to or Join our YouTube channel for daily video updates
University student carves "112" into chest after being charged with violating lèse-majesté law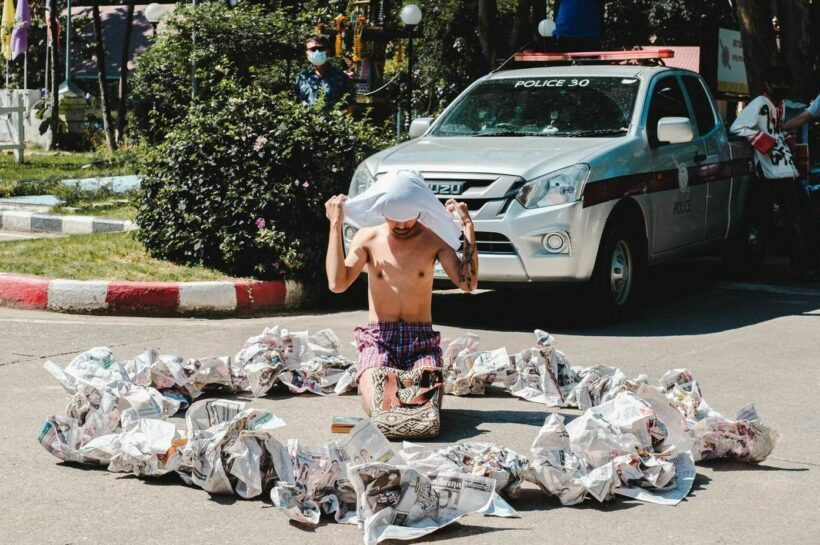 A Chiang Mai University student now has the numbers of "112" carved across his chest after using a razor blade on himself in defiance of the Section 112 of the Criminal Code, also known as the lèse-majesté law. The student took to cutting himself after arriving at the police station to face charges of violating the law. He was also charged with breaching the National Flag Act.
The 23 year old student and his colleague, are facing charges brought by political activist Srisuwan Janya after the duo allegedly placed an altered Thai national flag, featuring critical words against the monarchy, at an exhibition site at the university. Police tried to prevent him from harming himself further, as Vitthaya claimed it was an act of freedom of expression, but he was taken to the police station for first-aid treatment. The other student told reporters that he did not amend the Thai flag as police alleged, citing again, that it was a work of art. Both students are now released, but must come back to report themselves on May 31.
Thasanai Sethaseree, a university lecturer at the Faculty of Fine Arts, says the use of the Thai national flag in a work of art does not constitute a violation of the Thai National Flag Act. However, the lecturer didn't comment on whether the words adorning the flag would constitute a violation of the lèse-majesté law, or Section 112 of the Criminal Code of Thailand.
Last Thursday, jailed student activist leader Panusaya "Rung" Sithijirawattanakul was granted bail of 200,000 baht after repeated denials of bail requests over the last 2 months. Rung was detained on charges using Thailand's strict lèse-majesté laws that carry a 15-year maximum sentence for insulting the royal monarchy and has been held without bail since March 8.
She joined her fellow activist leader Parit "Penguin" Chiwarak on March 30 in his hunger strike to protest the bail denials. Penguin was recently hospitalised over health concerns due to his hunger strike that began March 16.
SOURCE: Thai PBS World
Want more from the Thaiger family?
📱 Download our app on Android or iOS for instant updates on your mobile
📧 Subscribe to our daily email newsletter
👍 Like/Follow us on Facebook
🔔 Subscribe to or Join our YouTube channel for daily video updates