Malaysian PM in a fight for his political life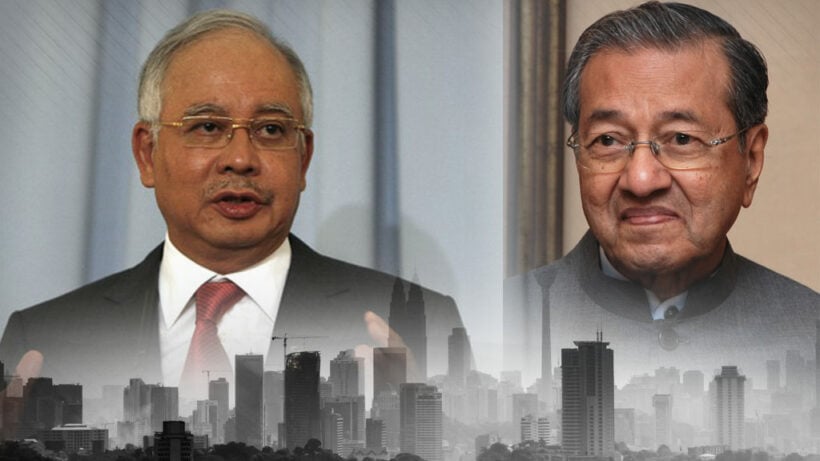 Just south of Thailand there is a looming political showdown that is likely to reshape Malaysian politics, no matter what happens at Wednesday's polls.
It's the country's 14 election since independence.
On one side a politically-stained, long-sitting incumbent trying to cling onto power. On the other side an opposition led my the incumbent's former mentor – the 92 year old Mahathir Mohamad, the country's former PM.
By numbers, current PM Najib Razak should win, but a reinvigorated opposition led by the former PM is mounting a strong challenge in polls leading up to the election this week.
Even if Najib's Barisan Nasional coalition wins, a drop in the party's majority would likely see an immediate challenge to his leadership. After asking for solidarity within his party's ranks over the the IMDB scandal there would be little latitude for sympathy if the people didn't back the current PM in the polls.
1Malaysia Development Bhd (IMDB) was set up by PM Najib in 2009. The program was meant to turn KL into south east asia's newest financial hub and boost the economy through strategic investments in digital and infrastructure projects.
But it started to attract negative attention three years ago after it missed payments for some of the $11 billion it owed to banks and bondholders.
The Wall Street Journal then reported it had seen a paper trail that allegedly traced close to $700m from the fund to Mr Najib's personal bank accounts.
Mr Najib has denied the claims and his party has continued to back the bruised leader. A loss of seats for his party would be a disaster for the PM, his party already hanging on by a tiny majority. An electoral loss would be even more devastating and would surely spell the end of his career as Prime Minister, leader of BN and most likely curtail any future as a politician.
With the stench of IMDB still hanging in the air and a resurgent opposition smelling blood, the poll is turning out to be a referendum on Najib's integrity as a leader, financial administrator and a man who can lead Malaysian into the future.
Five years ago, he and BN performed poorly. While his coalition stumbled across the finish line – a thin parliamentary majority it needed to form a government – it garnered only about 47% of the vote. Before then the coalition had won every election since Malaysia gained independence in 1957.
On the other side an unlikely contender, a 92 year old former strongman who was the Malaysian PM for 22 years. He retired in 2003. He's now become the front man for an opposition he spent most of his years as PM vilifying – sworn enemies enduring countless legal battles. Not the least is Anwar Ibrahim, the deputy prime minister Mahathir once imprisoned for corruption and sodomy. Now they're the political odd-couple trying to oust the standing PM.
The defacto opposition leader Anwar has given his support for Mahathir to stand as the prime ministerial candidate for the opposition, with Anwar's wife Wan Azizah as Mahathir's running mate. Anwar remains unable to contest because he is once again serving a prison term for sodomy.
Strange times indeed for the young south east nation that continues to struggle to find its feet amid its ongoing political turmoil and the creep of national religious ferver forcing politicians to shape policy around the country's majority Islamic interests.
Malays go tot he polls this Wednesday.
Immigration police interview Phuket's 'seasteader'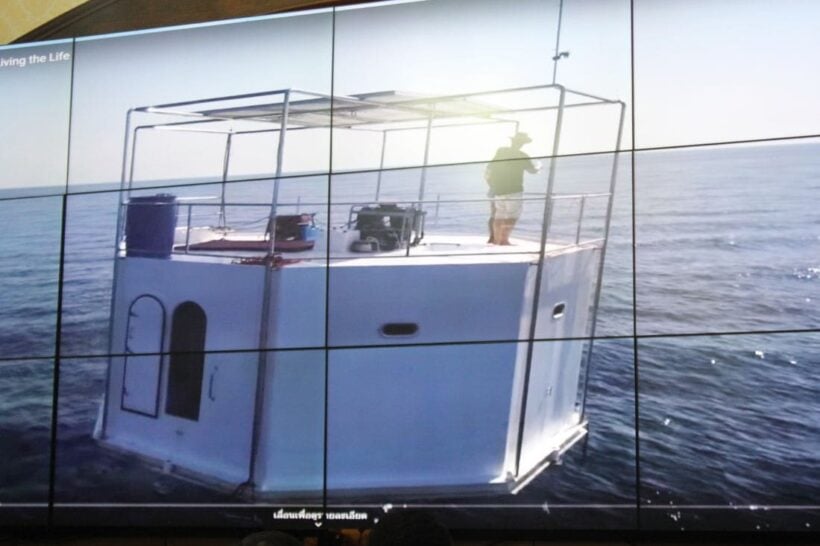 Immigration police says they've have questioned the American bitcoin investor who was involved in the setting up of the "seasteading" structure off the coast of Phuket and is facing criminal charges related to the waterborne homestead.
Chad Andrew Elwartowski and his Thai girlfriend, Suprenee Thepdet (aka Nadia Summergirl), launched their seastead project on February 2 off the coast of Phuket along with the company 'Ocean Builders'.
The structure is located to the south east of Koh Racha Yai, approximately 22 kilometres from the mainland. The Royal Thai Navy and Phuket Maritime personnel boarded the structure last Sunday insisting it violates the law and poses a navigational hazard.
Elwartowski posted on his Facebook on Tuesday that he and his partner were in hiding and feared for their lives, as they were being hunted down by the authorities. He later deleted the post.
On Wednesday, Immigration police revoked his visa and put him on a blacklist following the legal suit.
Meanwhile the The US Embassy in Bangkok says they're providing consular assistance to Mr Elwartowski who is  accused of violating Thailand's sovereignty by building the structure off the coast of Phuket.
"The Embassy is providing all appropriate assistance and understands Elwartowski has engaged an attorney," according to Robert Post, the US Embassy Public Affairs Officer.
Meanwhile, Phuket deputy governor Supoj Rotreuang Na Nongkhai was preparing information to present to the embassy if it required a further explanation.
While Elwartowski has claimed that his waterborne homestead (seastead) is outside Thailand's maritime boundaries, Thai authorities have insisted that its existence violated Article 119 of the Criminal Code because Thailand's territorial rights were disturbed.
"The harm was done because they had sent an invitation seeking people to set up [additional] structures and so far 14 people [have shown an] interest to join," he explained.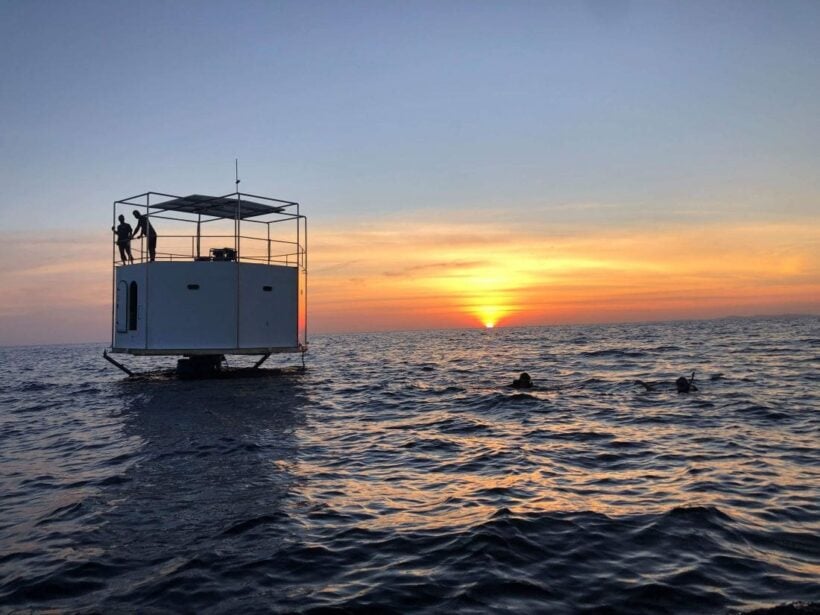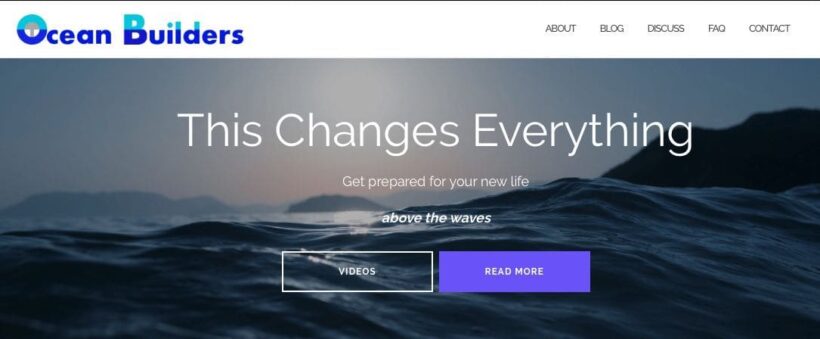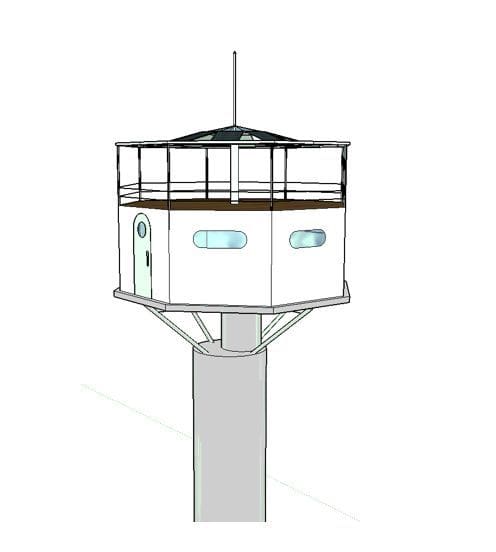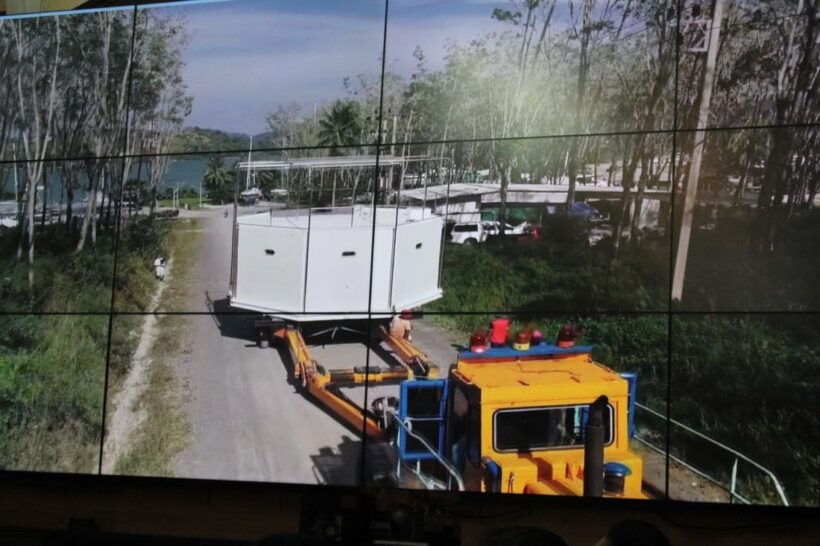 New Economics Party clarifies their support for pro-democracy coalition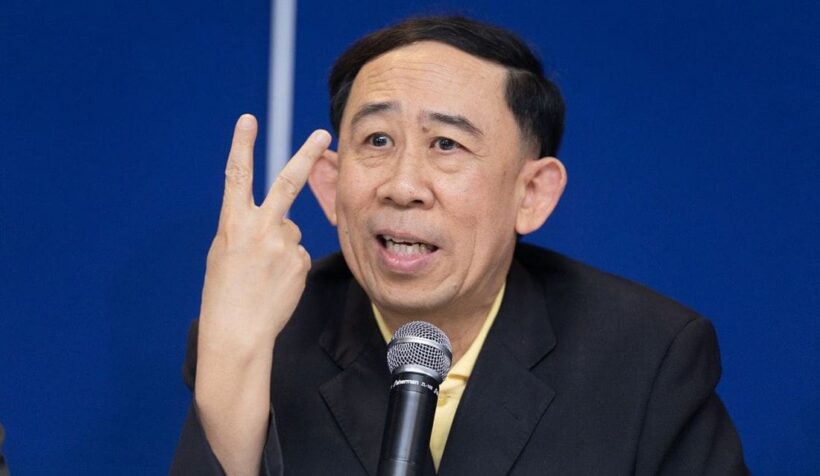 PHOTO: Mingkwan Sangsuwan, New Economics Party leader – The Nation
Leader of the New Economics Party Mingkwan Sangsuwan hasy reiterated his party's intention to join with the pro-democracy coalition (Pheu Thai, Future Forward) and against the pro-junta party, Phalang Pracharat.
Amid uncertainty over which camp New Economics would work with after the election, Mingkwan has clarified he would not join with Phalang Pracharat because of "ideological differences".
Six New Economics candidates were elected in the March 24 poll. Mingkwan gave assurances at today's press conference that none of the new MPs would defect. The party's deputy leader, Supadit Argadriks, also repeated the party's intent to help uphold democracy with a constitutional monarchy, and live up to its pledge to voters.
Some of the party's members yesterday petitioned the Election Commission to dissolve the party, alleging it had fallen under outside influences related to powerful business interests. But the deputy leader insisted today that the party was united. He said the complaint had stemmed from a misunderstanding.
Supadit said legal action would be taken against the plaintiffs who filed the petition with the EC.
SOURCE: The Nation
Man found with drugs at Krabi checkpoint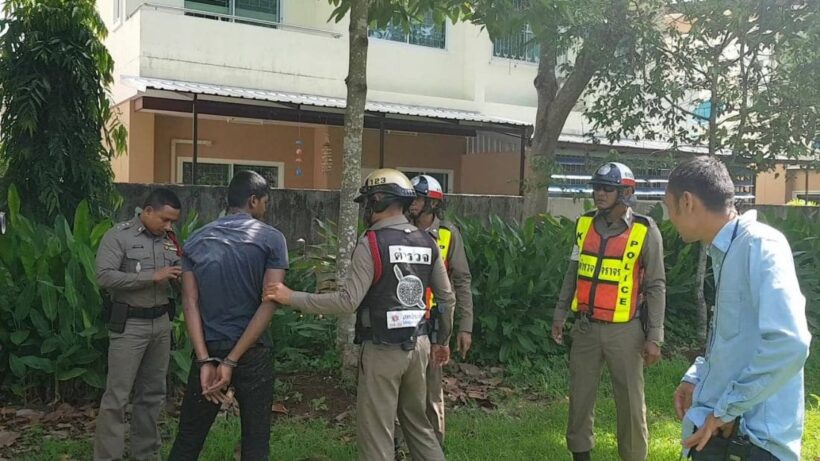 A man has been arrested with methamphetamine pills at a checkpoint in Krabi today. He was stopped at the checkpoint because his girlfriend wasn't wearing a bike helmet.
The Krabi City Police arrested 22 year old Atsadawut Nuisuchon who was driving his motorbike past a checkpoint in Krabi city centre today. He was found with 20 methamphetamine pills.
Police stopped him as his girlfriend wasn't wearing a safety helmet. Atsadawut fled the scene but left his motorbike and girlfriend behind.
Police followed him and arrested him within half an hour. He and his girlfriend were taken to Krabi City Police Station for further legal action.