The legacy lives on – International Gill Dalley's Remembrance Day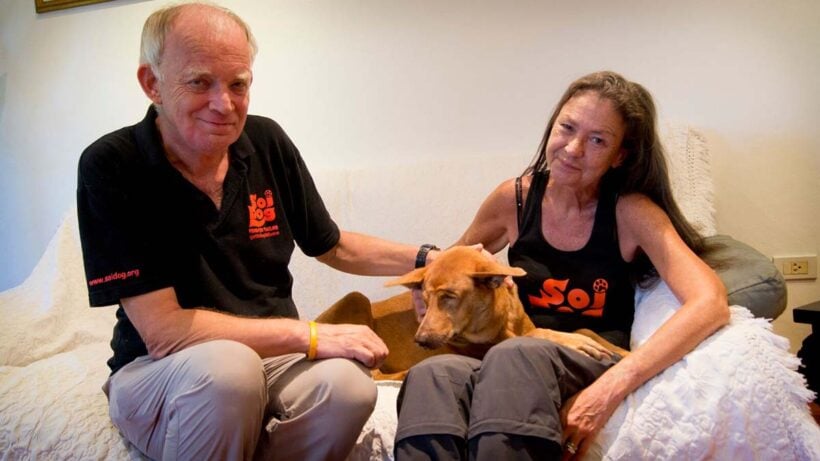 PHOTO: John & Gill Dalley (soidog.org)
February 13 is known by Soi Dog Foundation as the International Gill Dalley's Remembrance Day, in order to honour the kind heart of the co-founder of the foundation, Gill Dalley, who had dedicated her life working on the strays' issue in Thailand.
Gill Dalley founded the Soi Dog Foundation in 2004 with her husband, John Dalley. The couple meant to end the suffer of stray dogs and cats.
In 2003, the couple moved and planned to have their quiet and peaceful retired life in Phuket but by 2004, they ended up working 14 hours a day, 7 days a week for the foundation.
The Dalley's had noticed not just the sheer number of stray dogs and cats living on the streets of Phuket (an estimated 70,000 at the time), but also their appalling health conditions.
"We were a bit shocked at first. Most of the dogs were emaciated through malnutrition. Many had mange and were covered in sores. Some had open wounds which could have been caused by road traffic accidents, dog fights or human cruelty. Many of the wounds were infested with parasites and maggots, and riddled with infection. They were living on the streets without anyone to care for them. I wanted to find a solution to improve their lives, but was unsure how to do this. The scale of the problem was just so overwhelming," said John.
The same year, a dog, which had been darted for sterilization, ran into a flooded buffalo field, knowing that the dog would quickly lose consciousness and drown, Gill ran in to rescue her. In that flooded field, Gill unknowingly contracted a rare form of septicemia. A few days later, she started to feel ill. She was taken to a hospital and was in coma for 6 weeks. She lost her legs from the infection.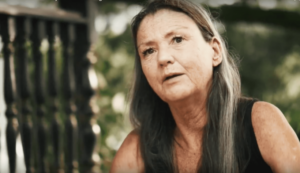 VIDEO: Unbound Project (click pic to watch a tribute to Gill)
"I don't think too many people achieve their goals, their aims, their dreams and I'm not of those people who's going to go to the grave thinking 'what if'"
"I got the best outcome, only losing my legs. I could have lost my life so I've a lot to be grateful for that I was given this chance to carry on doing the work that I love," a quote from Gill after she got out from the hospital and got the amputation.
After the Tsunami disaster that killed more than 200,000 people, John and Gill volunteered with humanitarian effort to rescue the dogs left hurt and hungry during the flood.
This rescue put Soi Dog on the map drawing volunteers and donations from across the globe.
"Animals feel pain the same as we do. They need food. They need a doctor when they are sick. They need a safe place to sleep. They need somebody to love them. That is domestic animal. Wild animals are no different apart from the fact they don't need mankind. We created these creatures, the dog. For me, we have a huge responsibility to take care of these creatures," said Gill.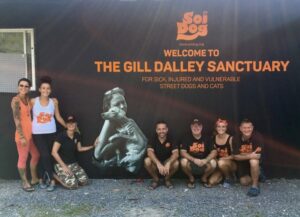 Gill was diagnosed with cancer and passed away on February 13, 2017 after a short battle. However, her dedication, vision and mission will be well carried on by the Soi Dog Foundation. Her efforts to improve the welfare of dogs and cats, resulting in better lives for them and human communities, to create a society without homeless animals, and to ultimately end animal cruelty gradually become more and more clear.
So far, Soi Dog foundation has sterilised more than 150,000 dogs and cats, while also providing life-saving treatment to them by the teams of vets, nurses, nurse assistants and staff in Phuket and Bangkok including mobile clinics in the two provinces and Koh Samui. The work will continue to other places as planned.
The Soi Dog Shelter has been renamed to Gill Dalley's Sanctuary to remind staff, volunteers and visitor about the iron lady.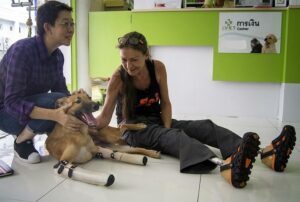 Keep in contact with The Thaiger by following our
Facebook page
.
"Auf Wiedersehen" to overstaying German on Koh Samui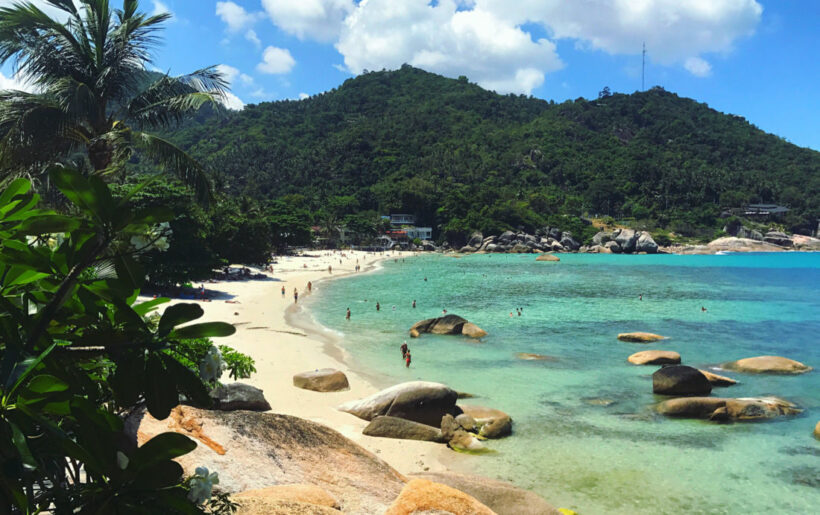 PHOTO: TripSavvy.com
A contingent of immigration and tourist police have arrested a 49 year old German who had overstayed his visa in the kingdom on Koh Samui for 14 days. He will likely be blacklisted from re-entering Thailand for a period following his overstay.
The man, identified only as Manfred L, was taken into custody near the Bo Phut market on the ring road that encircles the island.
Naew Na news agency, always the first with Immigration stories, says the arrest was in keeping with immigration policy and that the public could call 1178 to report violators. They published a picture of the arrested man with his face hidden by a graphic saying "bye".
We chose a pretty picture of Koh Samui instead.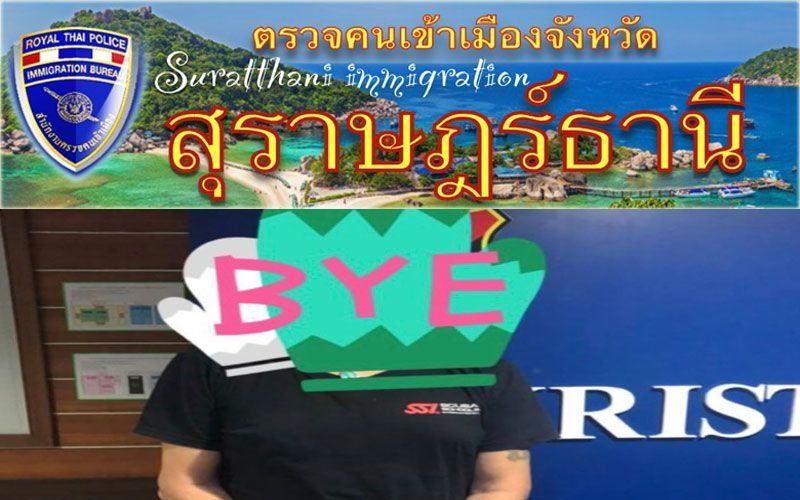 SOURCES: Naew Na News | Thai Visa
Keep in contact with The Thaiger by following our
Facebook page
.
Samui airport 'spy cam' taken offline after police raid home of British expat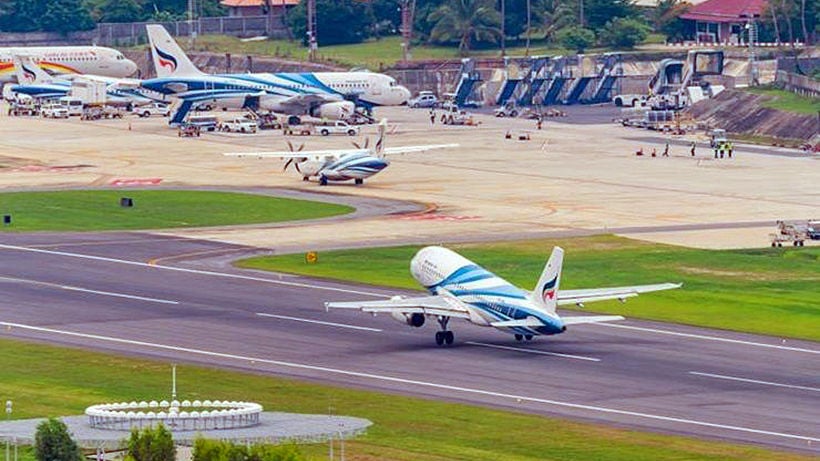 FILE PHOTO: panvimanresortkohphangan.com
Police, immigration and airport authorities have closed down a 'spy cam' that was providing real-time video of activities at Koh Samui's Airport.
Police headed to a house next to the Koh Samui Airport after complaints that a CCTV camera was recording take-offs and landings at the airport. The authorities deemed that the camera could pose a security risk.
The camera is one of many that give realtime views of locations on Samui for 44,600 followers on YouTube and Facebook. It is called "The Real Samui Webcam". The live cameras provide foreigners a snapshot of what is currently going on around the holiday island.
Authorities found a 72 year old British man whose passport and work permit were all in order. He works in the "detox" industry at a health company. He told police that the camera was located on his flat roof and had been put there by a friend. Channel 3 news reports the camera is now offline. The airport authority had claimed that the camera was a risk to security as the "airport is used by many important people".
But there are still plenty of live-streams of the Gulf island available. Looks like a nice day on Koh Samui!
SOURCE: ThaiVisa
Keep in contact with The Thaiger by following our
Facebook page
.
Russian man and his dog found dead on Koh Samui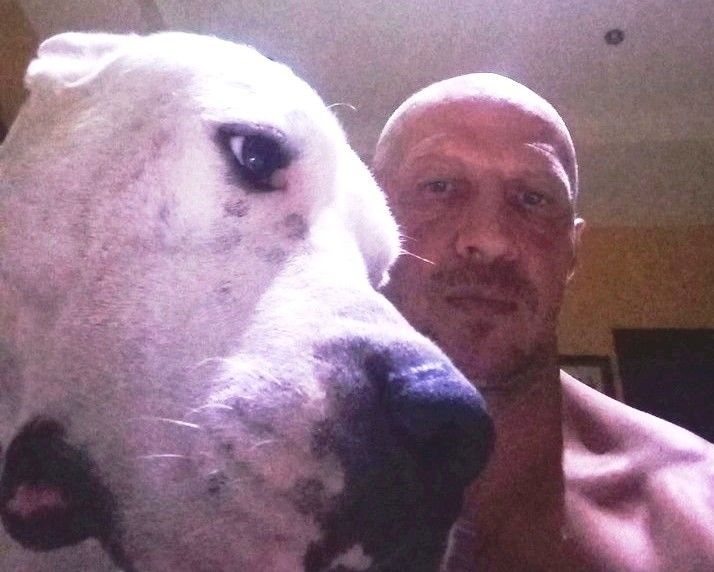 A 51 year old Russian man, identified as Vyacheslav Kolbunov, has been found dead at his home on Koh Samui.
A dead pit bull was also found in the room, with two other pit bulls discovered in an enclosure outside the home.
Koh Samui police and forensic officers discovered drug paraphernalia, along with a coffee cup and a glass containing brown liquid, which have been sent for testing. No signs of a struggle were found.
Mr Kolbunov's body was found on Friday night, after neighbours called police about a foul smell coming from the property. Police believe the man and his dog had been dead for several days.

Neighbours say the Russian had lived in the house for about 10 years and got along well with people. They say he loved animals and had three pit bulls and a cat.
Forensic experts will now carry out a postmortem examination, while Livestock officials will carry out checks on the pit bull. It's understood that Mr Kolbunov's gardener will also be brought in for questioning.
SOURCE: The Chiang Rai Times
Keep in contact with The Thaiger by following our
Facebook page
.