Foreign embassies pass on their best wishes for Thailand's Songkran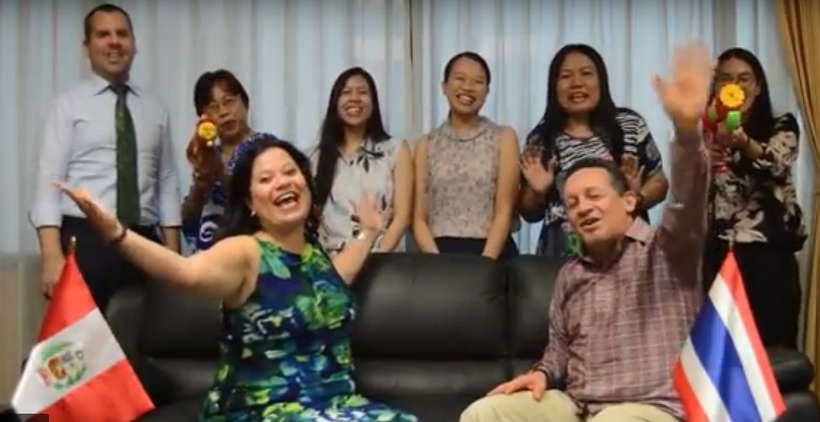 Woman found hanged in Nakhon Ratchasima, son found drowned nearby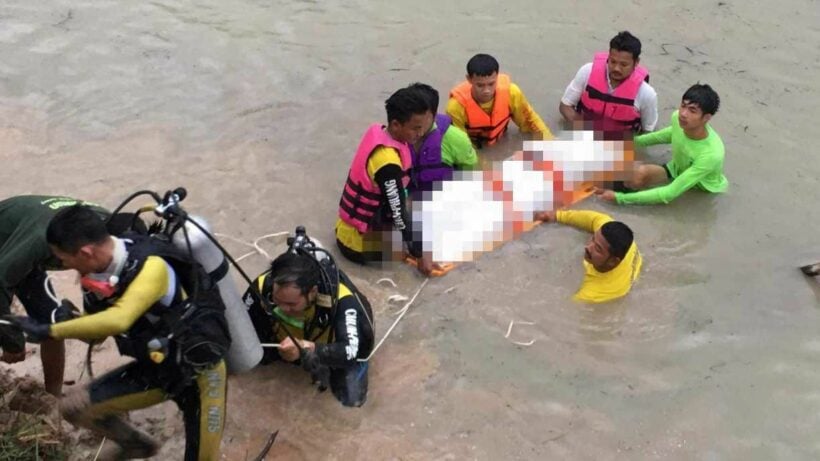 Police in the northeastern province of Nakhon Ratchasima report that a woman was found hanged in a workers' shelter and her 12 year old son drowned in a nearby pond at a sand depot yesterday. Workers arriving in the morning discovered the woman, hanged with electric wires from the beam of the shelter in tambon Chum Phuang, according to the district police chief.
After police and rescue workers arrived, the body was taken to Chum Phuang Hospital for an autopsy. The dead woman's parents went to the hospital to inspect the body, and confirmed it was their daughter, 33 year old Tukta Thongkasem.
They said Tukta's son, Surasak Thongkasem, who normally stayed by his mother's side, had also gone missing, prompting police and rescue workers to go to the sand depot for a search. They found a pair of yellow sandals near a pond about 2 metres deep. They scoured the pond and found the boy's body, which was also sent to the hospital for autopsy.
Prasan, the dead woman's father, said Tukta had married a Swedish man, and their son Surasak was a sixth-grader at a local school. The husband returned to Sweden 3 or 4 years ago and never returned. He occasionally contacted Tukta but never sent her any money, according to Prasan.
After her husband abandoned her and the boy, he said that Tukta had suffered from deep depression. Prasan said he and his wife went to work in nearby village about a month ago, leaving Tukta and her son at their home. They returned home yesterday to discover they were both dead.
It's believed Tukta had committed suicide, but Surasak's drowning is still a mystery. Police are investigating the causes of death of the mother and son.
If you or anyone you know is in emotional distress, please contact the Samaritans of Thailand 24-hour hotline: 02 713 6791 (English), 02 713 6793 (Thai) or the Thai Mental Health Hotline at 1323 (Thai).
SOURCE: Bangkok Post
Keep in contact with The Thaiger by following our
Facebook page
.
High-ranking police officers try and extort 40,000 baht from woman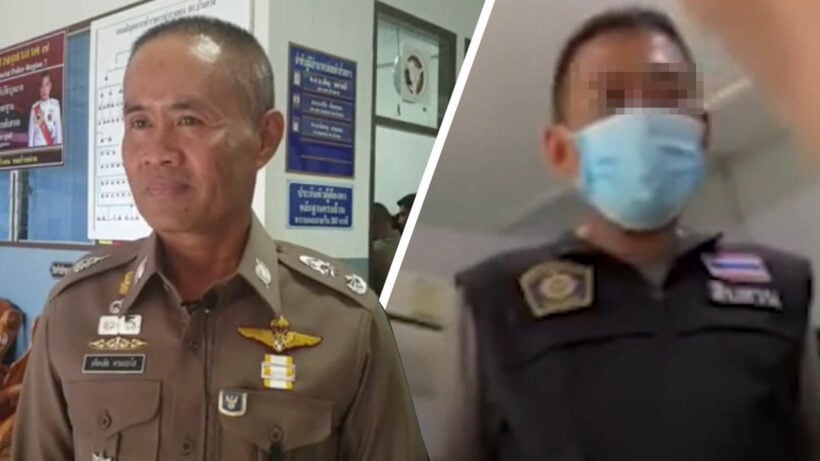 A police chief has dismissed 8 high-ranking officers after they told a woman to pay them 40,000 baht or they would drug test her. The woman said she could only pay 33,000 baht, but the police allegedly demanded more.
Video footage of officers demanding money was taken, probably from her phone, and posted online. The police chief at the Nong Chok police station in Phetchaburi, outside Bangkok, saw the video posted over the weekend and dismissed the 8 officers. The officers are being investigated and may face prosecution.
The officers including a lieutenant-colonel, a captain, three lieutenants, a sub-lieutenant and two senior sergeants, have been identified in the incriminating video.
SOURCE: Nation Thailand
Keep in contact with The Thaiger by following our
Facebook page
.
Sergeant says he'll go to court to fight army corruption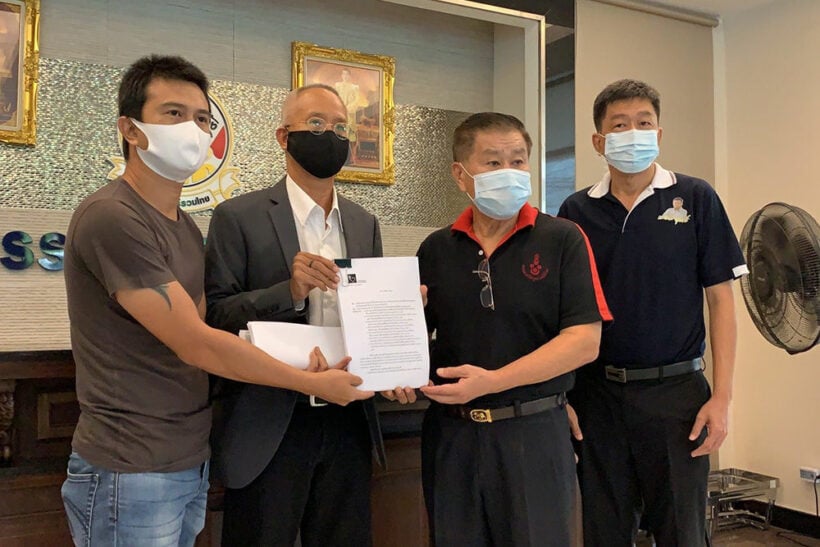 After accusing the Thai army of corruption, a sergeant says he'll now go to court to hash it out and strip his rank to get justice. Sgt. Narongchai Intharakawi, a clerk for the Army Ordnance Department, is accused of deserting his post amid a complaint he made against the army regarding alleged fraud.
A video of the a superior officer threatening the sergeant was leaked on the internet last week with many watchers saying it exposes the military's nepotism and corruption. The major says the sergeant needs to go through proper channels when making a complaint, and if the report is wrong, punishment will be doubled, the Thai Enquirer reports.
The sergeant apparently tried to file complaints to the army's internal auditors, but nothing happened, so he reported it to a parliament's committee on transparency.
Yesterday, the sergeant posted on Facebook saying he's ready for trial and he's waiting on a warrant from military court.
"If you want to strip my ranks, I'm willing to return them, but will you be able to give me justice?" the sergeant wrote, according to Khaosod.
"I deserted my duty. I have no salary, job or place to live, and I'm now being prosecuted. But those who are corrupt are still wearing their uniforms, receiving their pay from taxpayers' money. Is this what you call reform?"
The sergeant is being investigated for leaving his post. While some say the sergeant left his post to lodge the complaint, an army spokesperson says the sergeant refused to return to his barrack months before the complaint was made.
SOURCE: Khaosod English | Thai Enquirer
Keep in contact with The Thaiger by following our
Facebook page
.