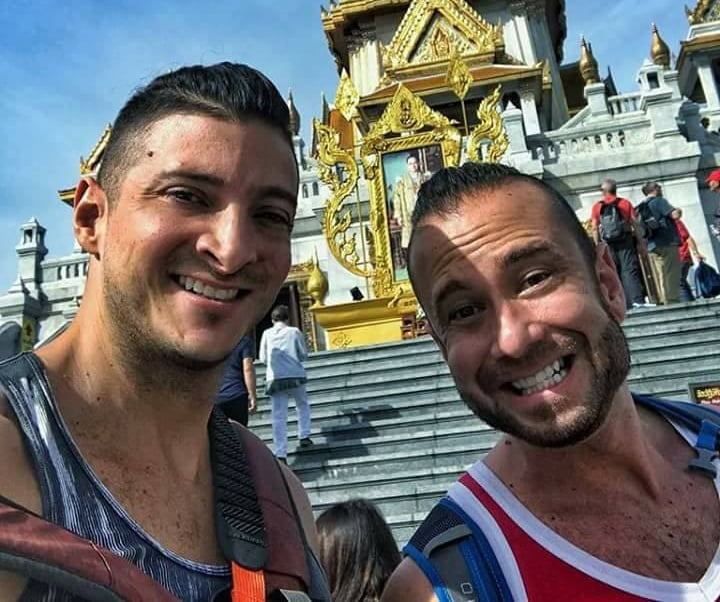 A couple of Americans who author the Instagram page "Travelling Butts" have been arrested at Don Mueang International Airport for having taken photos showing their backsides with the respected Temple of the Dawn in the background.
Police have so far only identified the two as Joseph and Travis, as their identities have yet to be confirmed with the Bangkok Yai police station whose jurisdiction covers the temple.
Immigration Police deputy spokesman Pol Colonel Choengron Rimphadee said the two were arrested at the outbound immigration counter at the airport.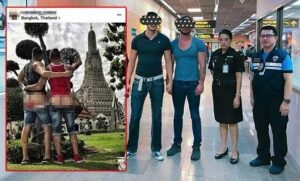 The spokesman said when the couple were checking out at the counter, the online database of the Immigration Bureau alerted police that they were on the arrest watchlist.
On November 24, the Manager Online reported that the two had taken the so-called "buttfie" showing their bottoms with the Temple of the Dawn in the background. Police then began searching for them.
The two were handed over to the Bangkok Yai police station for further action. The spokesman said the charge would not be a normal public indecency charge. Instead, they would be charged with committing indecency in a place of worship, which potentially carries a long jail term.
Following their arrest, the two have deleted all the photos taken in Thailand, leaving only their "buttfie" photos taken in other countries.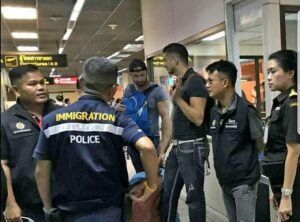 STORY: The Nation