Business
Phuket's Courtyard by Marriott in Kamala to reopen as Swissotel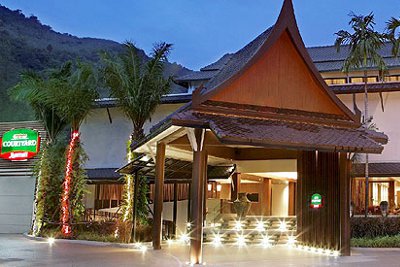 PHUKET: Global chain Swissotel will reportedly take over management of the former Courtyard Marriott Kamala Beach effective April 1, reports Phuket Gazette Property Watch columnist Bill Barnett.
The 180-key, all-suite hotel, which is owned by Destination Properties, is part of a Phuket portfolio that includes former Courtyards in Surin Beach and Patong.
The news follows Marriott and Destination Properties announcing in January that they were "parting ways" over the Courtyard brand in Phuket.
"According to industry sources the other two hotels will possibly be branded to different international chains in the near future," Mr Barnett said.
The Kamala Beach resort will be the first resort in Asia for the Swissotel brand
"Phuket is one of the most visited regions in Thailand and after operating two hotels in Bangkok for years, we are set to finally open our first resort property in Asia.
"This project will strengthen our presence and complement our expansion strategies within the region," said Meinhard Huck, president of Swissotel Hotels & Resorts.
The news follows a public statement issued yesterday by Destination Properties, stating that the other former Courtyard by Marriott properties to be handed back will owner-operated for a limited period.
"Starting 1st of April 2012 the hotels in Surin and Patong will be managed by the owning company for a period of approximately 30 to 40 days. Within this time frame the cluster sales office in Soi Lang Suan, Bangkok will be as usual your point of contact for all related issues.
In the mentioned intermediary period the Hotels will operate under the following names: Destination Patong Hotel and Spa; and Destination Surin Resort and Spa, said the statement.
"During the conversion period of the Hotels in Cha Am and in Phuket on Kamala Beach all of the above act as your points of contact. Even we are not in the position to take immediate decisions in regards to rates we are delighted to coordinate your request with the newly assigned management company accordingly," the statement added.