Phuket gets first Evolution Cinema Planetarium in Thailand
PHUKET: Island residents and tourists alike earlier this week welcomed the opening of the Evolution Cinema Planetarium, a new 'edutainment' attraction in Phuket Town.
Located in front of Central Festival Phuket's main entrance, the new mobile cinema planetarium is the first of its kind in Thailand.
"The Evolution Planetarium is the newest generation of visualization systems for entertainment and studying, providing 360 degree panoramic views, [as] an option for children to develop their skills and imagination," declared Project Director Sergei Kovalev at the grand opening ceremony on Tuesday (April 9).
Mr Kovalev said that there are plans to open similar planetariums in Chiang Mai, Bangkok and Pattaya in the near future .
Similar mobile theaters have previously been launched in China, Hong Kong, India, Russia and Ukraine, he added.
Sergei said that Phuket, well-known around the world as a popular tourist attraction, was an ideal choice for such a ground-breaking investment.
"No other mobile cinema in the world can display a resolution of 7.7 megapixels with an 8.1 stereo sound system in an air-conditioned hall," he said.
"In the planetarium, the image broadcasts to the entire dome, providing a 360 degree panoramic view to the audience and creating an immersive viewing experience… with all internal surfaces of the dome acting as one big screen."
Mr Kovalev said that target audiences include children, tourists and even businesses looking to promote events through advertising.
The project will be be staffed by seven personnel including a manager, five assistants and two PR staff – able to speak Thai, English and even a little bit of Chinese.
Project Manager Chanapa Jiso concluded: "We also support learning for disadvantaged children free of charge by working with a list of children's foundations in Phuket, including the Laguna foundation, which will bring kids to join us on May 2," Ms Chanapa said.
There are five movies in three languages – Thai, English and Russian.
The planetarium is open daily from 11am to 11pm. Programs are as follows:
*Guardians of the Sea (11am and 1pm);
*Kingdom of the Light (11:45am, 4:55pm and 7:15pm);
*Natural Selection (2:25pm, 5:30pm and 9:15pm);
*Dawn of the Space Age (12:20am, 4:10pm, 7:50pm and 10.10pm)
*A Starry Tale (1:45pm and 8:35pm).
Adult tickets are 495 baht, or 520 baht for a golden seat. As a special promotion, youth aged 12-18 pay 150 baht, while children under 12 get in for only 50 baht.
Children-related foundations can contact Ms Chanapa on 091-654 5916.
— Saran Mitrarat
Keep in contact with The Thaiger by following our Facebook page.
Never miss out on future posts by following The Thaiger.
Turbulence ahead for Thailand's aviation industry | VIDEO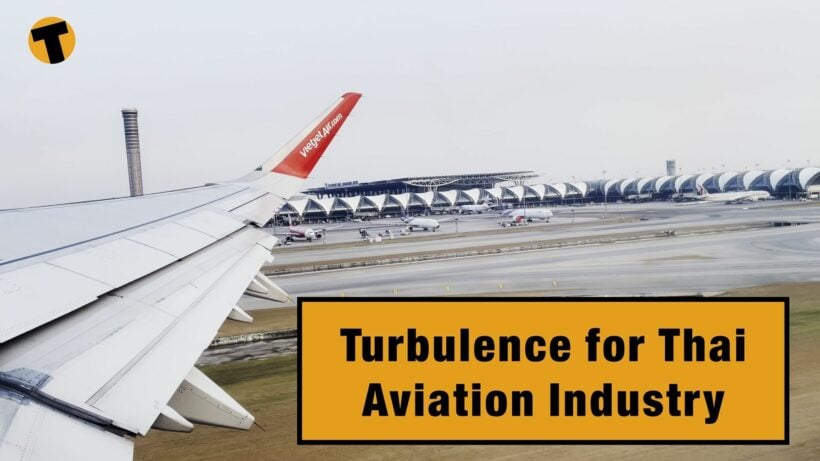 When the airlines, in particular, were asking the government to put their hands in their pockets for some relief funding in August last year, it was genuinely thought that international tourists would be coming back for the high season in December and January. At the very least local tourists and expats would head back to the skies over the traditional holiday break. And surely the Chinese would be back for Chinese New Year?
As we know now, none of that happened. A resurge in cases started just south of Bangkok on December 20 last year, just before Christmas, kicking off another round of restrictions, pretty much killing off any possibility of a high season 'bump' for the tourist industry. Airlines slashed flights from their schedule, and hotels, which had dusted off their reception desks for the surge of tourists, shut their doors again.
Domestically, the hotel business saw 6 million room nights in the government's latest stimulus campaign fully redeemed. But the air ticket quota of 2 million seats still has over 1.3 million seats unused. Local tourists mostly skipped flights and opted for destinations within driving distance of their homes.
As for international tourism… well that still seems months or years away, even now.
Keep in contact with The Thaiger by following our Facebook page.
Never miss out on future posts by following The Thaiger.
Domestic air passenger numbers double those of January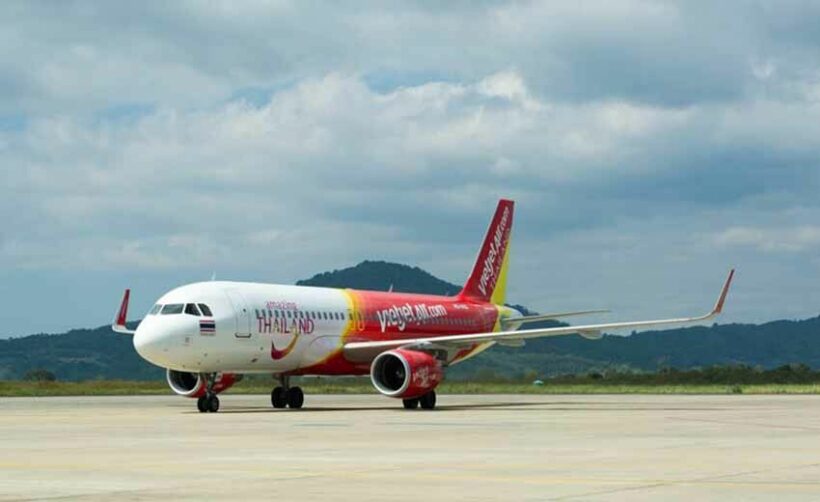 Passenger numbers on domestic flights within Thailand have doubled within a month, rising from 4,000 in January to over 10,000 this month. Having nearly recovered to pre-pandemic levels, domestic travel plummeted once more when Covid-19 resurfaced late last year.
Apirat Chaiwongnoi from the Department of Airports says 15 of Thailand's 29 airports are now operating domestic flights, with more expected to follow. He believes the aviation sector will continue to recover further in the coming 6 months, bolstered by the national vaccine rollout.
Around 120 domestic flights a day are now operating, which is twice the number that were operating at the lowest point in the crisis. Prior to the resurgence of the virus in December, domestic passenger numbers had recovered to 30,000 – 40,000 a day, around 80% of pre-pandemic numbers.
The DoA says airports must continue to adhere to the Covid-19 hygiene measures put in place by the Health Ministry and the Civil Aviation Authority of Thailand.
SOURCE: Bangkok Post
Keep in contact with The Thaiger by following our Facebook page.
Never miss out on future posts by following The Thaiger.
Samut Sakhon's shrimp market to remain closed until February 15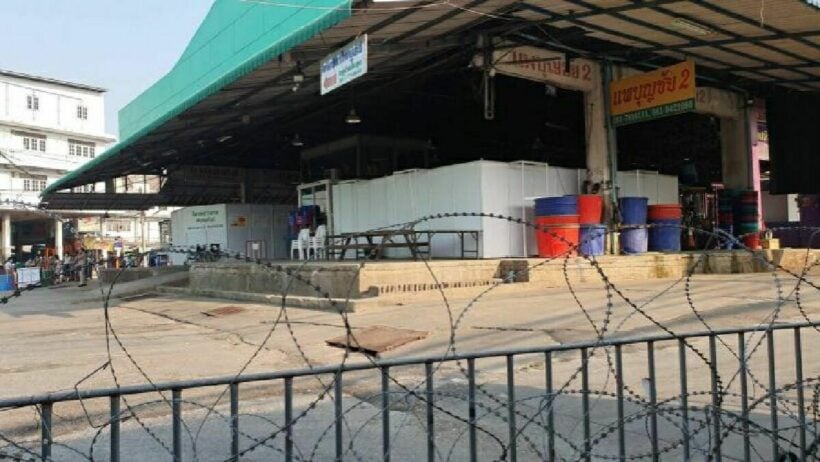 Samut Sakhon's Central Shrimp Market, the epicentre of Thailand's recent wave of Covid-19, will remain closed until February 15. The market can reopen once the overall hygiene situation at the market and surrounding area has improved, according to the province's disease control committee.
Local officials say the shrimp market needs to remain closed until the market structure and nearby residential facilities are inspected. People who violate the order face up to a year in prison and a fine up to 100,000 baht.
More than 12,000 people in the province have tested positive for Covid-19. The increasing number of infections is a result from the active case finding to contain the spread of the virus.
SOURCE: Thai PBS World | Thairath Online
Keep in contact with The Thaiger by following our Facebook page.
Never miss out on future posts by following The Thaiger.