Phuket Business: The juice of life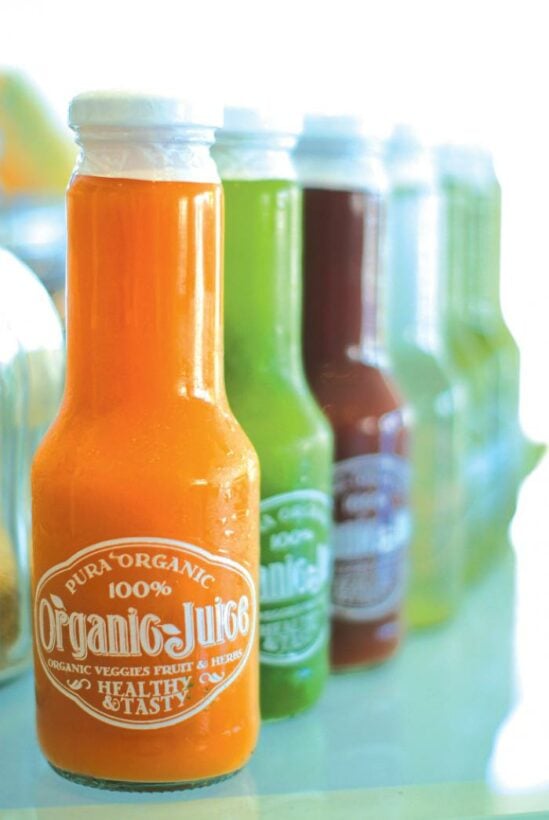 PHUKET: Are you sick and tired of feeling sick and tired? Yes? Then chances are you could be eating healthier, but like so many of us living hectic modern lives, you probably struggle to find the time to prepare healthy food. But now there is a solution – juice it up!
Pura Organics, the island's premier organic food supplier, have recently introduced a fantastic range of super-fresh, slow/cold pressed organic juices that are bursting with vitamins, minerals and, of course, flavor – which can be delivered daily, right to your door.
To get the full benefits of these delicious juices, it is best to try one of Pura Organic's "Juice Feast" programs. Each of these programs has been designed to target specific outcomes and include: Base, weight loss, glow/skin repair, sports/energize and detox.
So, how does a juice diet work? Well, when you consume only juice, your system is flooded with an abundance of vitamins, minerals and phyto-nutrients that help your body remove toxins, lower the risk of life-threatening diseases, strengthen your immune system and basically reboot your overall energy levels.
Each of these juicing programs contains all the energy, vitamins and minerals you need – your seven daily 330ml bottles of juice equate to 2.2 liters of juice, with a total of 1,000 to 1,200 calories, for this about five kilograms of vegetables are needed. Try eating that much healthy food in a day with a knife and fork!
By removing most of the hard to digest fibers, slow juicing extracts all the goodness and leaves your body free to absorb it more directly, instead of having to digest and extract the nutrients itself. Generally, digesting food requires a lot of energy (that's why you're tired after eating hard-to-digest foods), by giving yourself an easy- to-digest diet, this energy can be used to "repair" your health.
Each program can be individually tailored to suit your goals, and for those not wanting to attempt the full juice-only diet, Pura Organics can also supply a range of healthy organic snacks, such as fresh fruit and vegetables, nuts, nut milks, seeds, superfoods, protein supplements and more.
"They are designed as day programs, you can select any number of days, but I suggest to do a minimum of seven days, it can take a few days to get used to it, and by the third day the toxins are leaving your system and the good and healthy stuff is replacing these," says Martin Smetsers, managing director of Pura Organic.
"Somewhere between days four and seven, you will get the full benefit of being in a healthy program, you suddenly realize 'wow, this is energizing me, this is making me feel good, I'm able to focus, I'm able to do things and I don't feel tired anymore', you simply stop feeling sick and tired!" continues Martin.
And it seems Pura Organics customers – from pro-athletes to office workers – agree.
"We just had a professional athlete, a 46-year old, who did a seven day program, during that time he cycled 600km, swam 16km and ran 40km – all while drinking only juice – the juice clearly gives you enough energy to do so," continues Martin.
"The best thing about the program is that once you have gone through it, you feel the motivation to stay healthy, you find you don't want to eat processed foods, because you can really feel the benefits immediately and you will not feel hungry!"
Martin gets constant feedback from customers who all say that they love what they experience.
"One important thing to remember when you go to do anything else, but in particular, these juicing programs, is that it does not work if you use unhealthy products, we use all organic fruit and vegetables, if you use produce that has pesticides and chemicals, you are introducing the same toxins you are trying to get rid of!"
While all the health benefits of an organic juice diet are impressive, it's important to remember that it tastes great too. Have a quick look at some of the many juice blends on offer and you can start to see just how delicious they will be, with blends such as: sweet potato, pumpkin, carrot, pineapple, cucumber, apple and ginger; or asparagus, kale, papaya, cucumber, mint and apple.
So, if you are sick and tired of feeling sick and tired, get down to Pura Organic today and start your own personalized "Juice Feast" detox diet, you body will thank you for it.

Pura Organic has two shops: On highway 402 near the entrance/exit to Thanyapura (office and shop) and at Bang Tao Place (opposite the Wine Connection) in Bang Tao, Cherng Talay (shop and juice factory). More information can also be found on Pura's website: puraorganic.org or simply feel free to call Pura's dedicated "juice phone" for your orders and/or questions: 093-584 1850
— Mark Knowles
Keep in contact with The Thaiger by following our Facebook page.
Never miss out on future posts by following The Thaiger.
Vietjet CEO, dreams to transform the world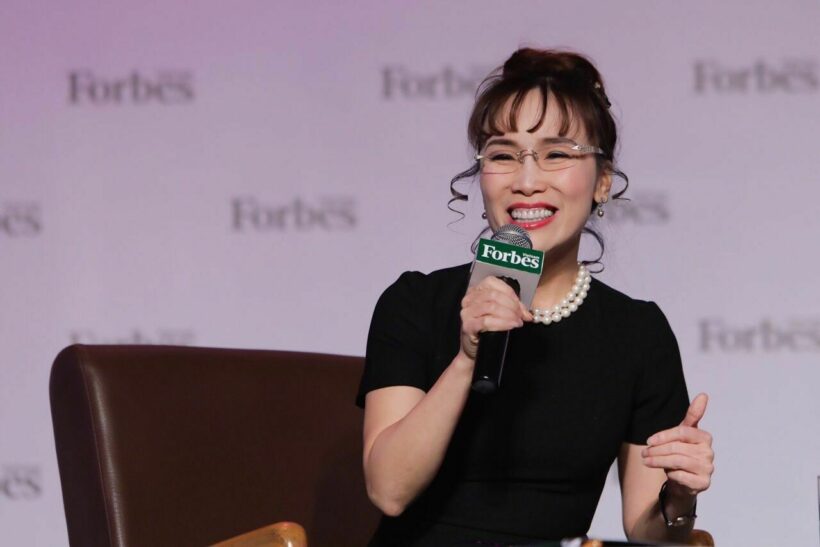 "Start-ups shouldn't 'save on' dreams but rather dream big and realise them by simple acts each day at your business or organisation."
Meet the tour-de-force behind the establishment of VietJet, one of the region's most successful aviation start ups.
SPONSORED CONTENT
Any first-timers meeting Vietnam's only self-made female billionaire Nguyen Thi Phuong Thao will be taken aback by the opposites she harbours. A petite woman with a bright smile always on her face, Nguyen will talk in her soft voice about her business motto… once you dream, dare to dream big.
'Dream big and realise them'
Nguyen has been popular in the business since her young days studying abroad. Her hard work has paid off when she became a millionaire at the age of 21 – not a usual dream for a college student. But Nguyen is different. She strives to be the pioneer of everything she does by bravely conquering all challenges.
Upon returning to Vietnam, Nguyen has quickly made her appearance widely noticed by her successful investments in the finance-banking and aviation sectors. She is now the CEO of Vietjet Air and the Vice Chairman of the Board of Directors of HDBank.
To many young Vietnamese start-ups, Nguyen is the big inspiration and a role model for them to follow.
"Start-ups shouldn't 'save on' dreams but rather dream big and realise them by simple acts each day at your business or organisation. We ourselves have turned the impossible into possible and made our dream come true. Millions for the first time have been able to fly and I'm extremely happy to learn that they are not only Vietnamese but people from other countries who have boarded a Vietjet flight for the first time."
The billionaire's motto has also inspired her own employees at Vietjet and HDBank to keep their dreams alive despite all adversities. Regardless of the Covid-19 pandemic's impacts on the economy, the staff at Vietjet and HDBank are confident of their company's new business strategy and solutions to overcome the pandemic.
Nguyen even envisions Vietnamese enterprises leading and creating a global sentiment by developing them into multinational, multicultural companies and integrating the most cutting-edge technologies.
"We need to be the pioneer of the digitalisation and automation trend in the industrial revolution 4.0 – the key factors for growth."
Her message is realised at Vietjet as the airline has recruited nearly 6,000 employees coming from 50 countries and territories on its way to revolutionise the aviation sector of Vietnam, the region and the world. HDBank, meanwhile, has particularly grown by more than 20 times in the last decade after 30 years of relentless innovation since establishment.
'An inspirer of kindness'
Recognised as a successful businesswoman, Nguyen though never thought of making money the ultimate goal of business. The values her company can create, especially for the sake of the community, is what truly matters to her. Nguyen also highly regards business ethics, stressing that "honesty will guide us to do the good things for the society".
Nguyen has initiated the "Wings of Love" program to grant scholarships and gifts to children at orphanages and poor families, as well as to give winter clothes to children in remote regions.
"I understand more about the responsibility of the company and that of each of us to the community every time being on a charity trip and realise how brilliant the idea of our CEO, Mrs Thao, is. We all call her an inspirer of kindness," a Vietjet employee said.
In addition to the "Wings of Love" program, HDBank has also supported the national chess sport via the HDBank Cup International Chess Tournament for the last 10 years, preparing the ground for the internationally famous chess players like Quang Liem and Truong Son. The bank has also organised the HDBank Futsal with a long-term goal of improving the physical health of young Vietnamese.
Despite unprecedented challenges due to the pandemic, Vietjet and HDBank are still committed to charity activities. The airline has helped to bring hundreds of thousands of passengers back to their home countries like South Korea, Japan and China, while operating hundreds of repatriation flights during the pandemic. It also gave 2.5 million of face masks to the people in the United Kingdom, France, Germany and the United States. Vietjet's aircrafts have transported thousands of tons of medical equipment and essential goods to the people under social distancing as well as urgently delivered relief cargo to the flooded Central region.
The female billionaire and her employees have cooked and distributed more than 100,000 meals to disadvantaged people like motorbike taxi drivers or street lottery sellers. HDBank has launched special credit packages in support of those who were affected by the Covid-19 pandemic, while granting 1,000 premium hospital beds to the Ho Chi Minh City Department of Health and another thousands of health insurance passes to the people.
The popular magazine Tatler has honoured Nguyen as one of the 110 Asian figures in philanthropic activities due to her lasting acts of kindness through years.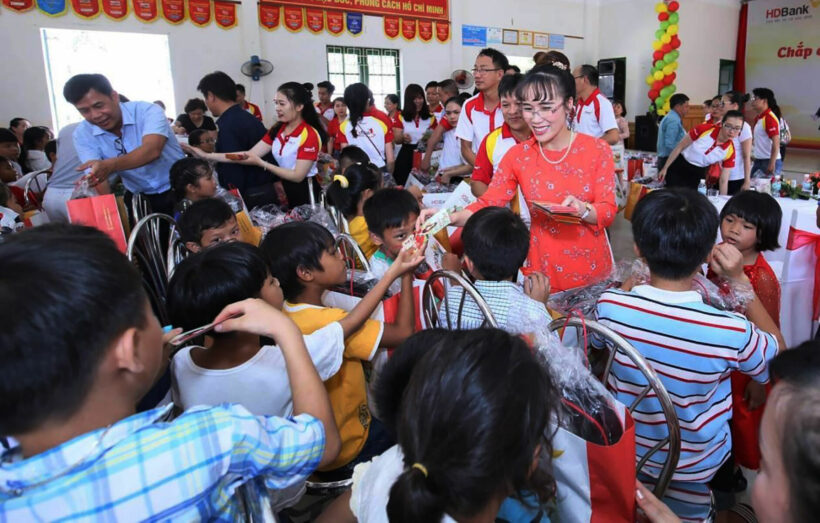 Keep in contact with The Thaiger by following our Facebook page.
Never miss out on future posts by following The Thaiger.
Slow return of foreign tourism makes more redundancies inevitable – Airlines Association of Thailand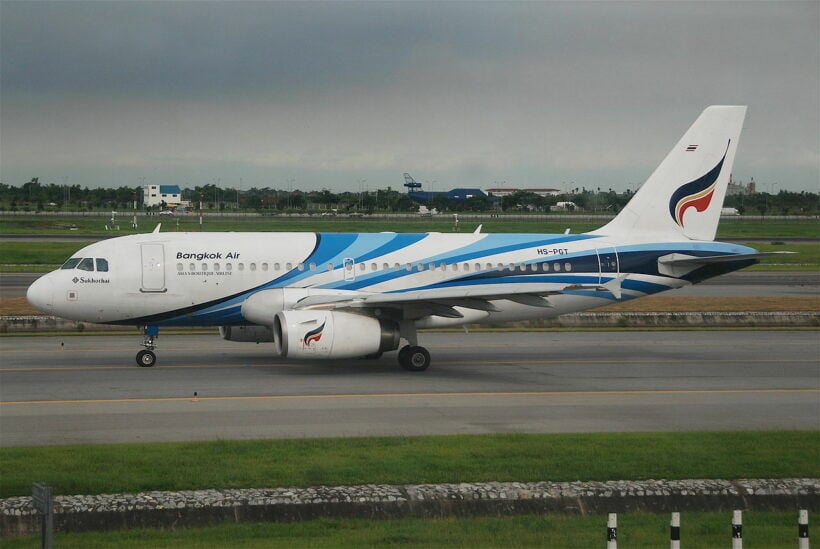 The president of the Airlines Association of Thailand says further layoffs in the sector are inevitable, due to the slow return of international tourism. In a Bangkok Post report, Puttipong Prasarttong-Osoth says the sluggish revival of foreign tourism, now not expected until the last quarter of the year, means all carriers continue to face financial hardship. And while there was a surge in the domestic market during the last quarter of 2020, the return of the virus in late December brought demand to a grinding halt.
"We suffered a tremendous domestic impact during the second wave, and it will take months to climb back to its peak again. While re-opening for international markets will likely occur with few countries that have bilateral agreements with Thailand first, as health safety is a big issue for local communities."
Significant layoffs have already happened over the course of the pandemic, with staff numbers at 7 carriers under the AAT umbrella now standing at 16,000, down from between 25,000 and 30,000, prior to Covid-19. Bangkok Airways has cut 20% of its workforce and only has 30% of its fleet in operation. Puttipong, who is also the airline's president, says it transported just 300 passengers a day during the month of January. Peak passenger numbers prior to the pandemic were around the 5,000 mark. Covid-19 has also led to the demise of low-cost carrier Nok Scoot, which went out of business in June 2020.
Puttipong predicts that Thailand's aviation sector could take 4 years to get back to anything like the 40 million foreign arrivals of 2019. He says all carriers will need to look at cost-saving initiatives as the only means of long-term survival. Thai Air Asia is one of 7 airline members of the AAT calling for a 14 billion baht soft loan. The carrier has been pushing the government to re-open, warning that Thailand risks losing its status as an international hub.
The Bangkok Post reports that the AAT plans to submit 3 requests to state agencies this week. They are calling for the vaccination programme to be extended to airline workers as a matter of priority, for the rapid introduction of a vaccine passport policy, and for the Transport Ministry to prepare the necessary regulations for international flights.
Puttipong has welcomed the recent decision to reduce quarantine for vaccinated arrivals, pointing out that the 14-day quarantine was the most significant hurdle preventing the return of foreign tourists.
"It's quite impossible for tourists and business travellers to take 14-day quarantines before and after trips. They might have money to spend, but they don't have the luxury of time to be kept in isolation for almost a month."
SOURCE: Bangkok Post
Keep in contact with The Thaiger by following our Facebook page.
Never miss out on future posts by following The Thaiger.
Facebook removes "information-influencing" pages linked to Thai military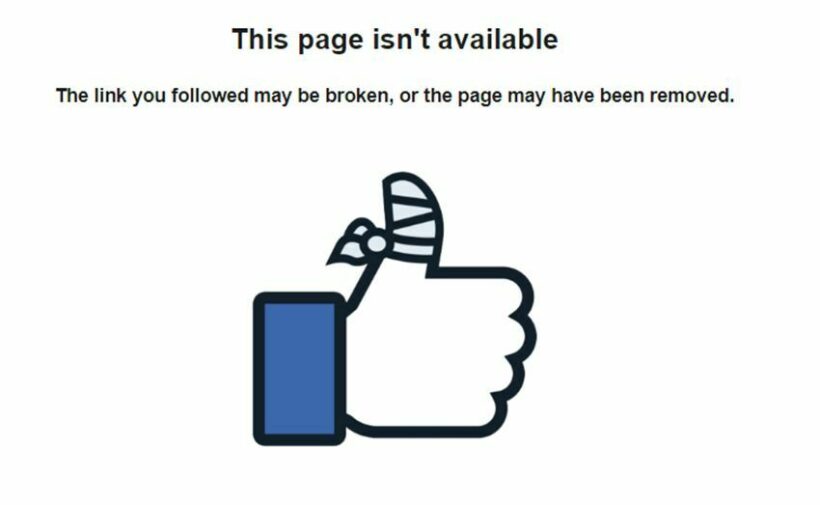 Facebook has confirmed the removal of 185 accounts run by the Thai military and allegedly involved in information-influencing. The social media giant says the accounts were deleted for engaging in what it calls, "coordinated inauthentic behaviour". In total, 77 accounts, 72 pages, and 18 groups have been removed from the platform, in addition to 18 Instagram accounts. It's the first time Facebook has taken such action against accounts linked to the Thai government.
The accounts were associated with the Thai military and were targeting people in the southern provinces, Facebook said its regular report on coordinated inauthentic behavior. The south of the country has been the scene of decades-long conflict, with insurgent groups in the majority-Muslim, Malay-speaking region calling for independence. To date, around 7,000 people have died in the ongoing struggle.
Facebook says the deleted accounts were most active last year and used both fake and real accounts to manage pages and groups, both openly military pages and pages that hid their links to the military. Some of the fake profiles pretended to be people from the southern provinces.
The report mentioned a post by the now-removed account named "comprehending the operation" in Thai. The page posted the logo for Amnesty International Thailand and wrote "The NGO never cares about ordinary citizens because they have no role in society. Normal people are not famous. Any case is not big news. They are not worth the investment of foreigners so they will not do anything to help. This is why we don't see anything from the NGO."
On another now-removed account, named "truth about my home Pattani" in Thai, a post said "Muslim leader declares southern border is a peace zone. The southern separatists started a movement by spreading the idea that Thailand is under control by different believers so that people would come and fight for their religion. This was declared that the action clearly violates Islam faith."
When contacted by Reuters, the military had no comment on the removal of the Facebook accounts, with a spokesman saying the organisation does not comment outside of official press conferences.
The head of Cybersecurity Policy at Facebook, Nathaniel Gleicher, has confirmed the reasons behind the platform's decision.
"This is the first time that we've attributed one of our takedowns to links to the Thai military. We found clear links between this operation and the Internal Security Operations Command. We can see that all of these accounts and groups are tied together as part of this operation."
He adds that the accounts had spent around US$350 on advertising on both Facebook and Instagram. One or more of the pages had about 700,000 followers and at least one of the groups had 100,000 members. Gleicher says the accounts were removed because of their misleading behaviour and not because of the content being posted. The content included support for the military and the monarchy, with allegations of violence and criticism of insurgent groups in the south.
It's not the first time accounts linked to the Thai military have been removed by a social media platform. In October, Twitter removed 926 accounts it says had links to the army and posted pro-military and pro-government content. The Thai army has denied any involvement with the accounts in question. In November, Twitter also suspended an account posting pro-monarchy content that was found to have links to the palace and to thousands of other accounts posting similar content.
To read the February 2021 Coordinated Inauthentic Behavior Report, click HERE.
Keep in contact with The Thaiger by following our Facebook page.
Never miss out on future posts by following The Thaiger.