Hakeem al-Araibi leaves Thailand to be re-united with his wife in Melbourne – VIDEO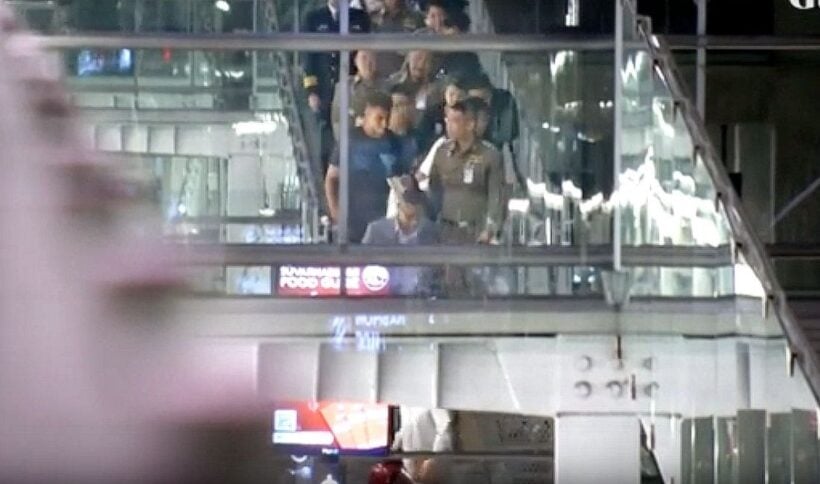 Bahraini footballer Hakeem al-Araibi, who was facing an extradition trial in Bangkok since his detention in November last year, was heading back to Australia last night after the Bahraini authorities decided to withdraw their extradition request.
Bahrain's decision yesterday ended all judicial proceedings underway in Thailand. It also ended a tense diplomatic spat between Australia and Bahrain which had Thailand torn between the two Governments.
The 25 year old will now be re-united with his wife back in Melbourne. They were visiting Bangkok for a honeymoon trip on November 27 when al-Araibi was arrested following an Interpol red notice initiated and then later cancelled by the Australian Interpol police.
Al-Araibi play professionally for the Pascoe Vale football team in Melbourne, has a residency permit and refugee status in Australia.
Thai authorities escorted Hakeem al-Araibi through Suvarnabhumi airport early last night where it is believed he boarded a JetStar flight back to Melbourne.
The Thai Attorney General's International Affairs Department said yesterday that the Foreign Ministry had said that Bahrain wanted to withdraw the extradition request.
The department decided that it would not proceed with the trial against al-Araibi. The office moved a petition before the Criminal Court, stating its intention to withdraw the case, which the court accepted. Thailand and Bahrain do not have a formal extradition treaty but an extradition has been possible in the past "in the spirit of reciprocation and cooperation".
Bahrain's Foreign Ministry says it had learned about the withdrawal of the extradition case by the Thai side but they insisted the 10 year jail sentence on al-Araibi remained in place.
Al-Alraibi had the right to appeal the ruling, while the Bahraini government reaffirmed its right to pursue all necessary legal action against him.
It insisted that an arrest warrant was issued for him because he had jumped bail after being granted special permission to participate in a tournament in Qatar from where he fled to Iran.
Al-Araibi has permanent residency in Australia and has lived there for five years. His arrest and detention by Thai authorities severely strained Australia-Thailand diplomatic ties. Since the arrest of al-Araibi hit global headlines, Canberra has been at the forefront of the demand for his immediate release, arguing that he was a refugee with Australian residency and therefore should not have been arrested to face an extradition trial.
The Australian PM Scott Morrison issued two strongly worded letters to the Thai PM Prayut Chan-o-cha in the lead up to yesterday's development.


Read more headlines, reports & breaking news in Bangkok. Or catch up on your Thailand news.
Syrian woman arrested with fake Spanish passport at Suvarnabhumi Airport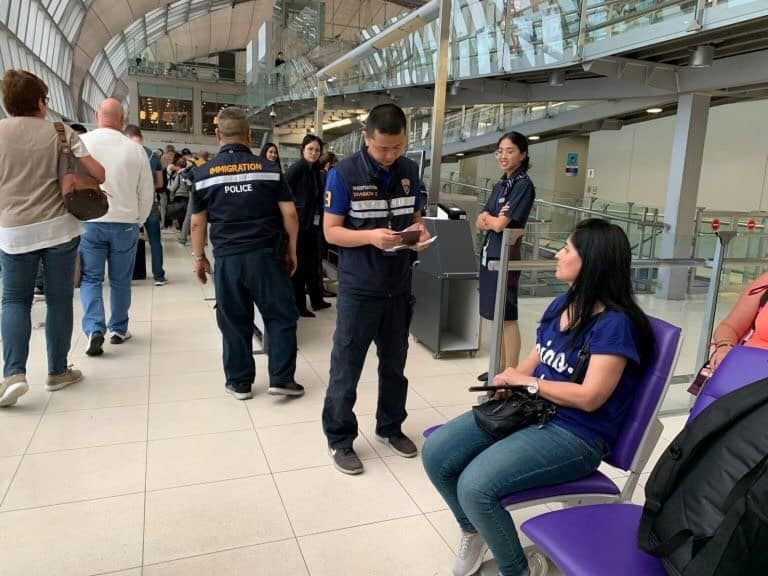 PHOTOS: Immigration Bureau
Immigration officers at Suvarnabhumi Airport have arrested a Syrian woman with a fake Spain passport.
The Immigration Bureau reports that, while they were patrolling the airport, they found the woman who was acting suspiciously.
They asked to see her passport which had her name listed on the passport as Alampana Albana, a Spanish national. She was waiting for a flight to Germany.
Officers also found another Syrian passport which identified her name as Mrs Manal Ahmad Alnayed.
The woman admitted that the Syrian passport was her real passport. She told officers her husband, who lived in Germany, arranged it for her.
She says she purchased the fake passport in Malaysia. She received the flight tickets from a foreign woman at the KL airport.
Mrs Alnayed has been charged with illegal possession of, and using, a fake passport.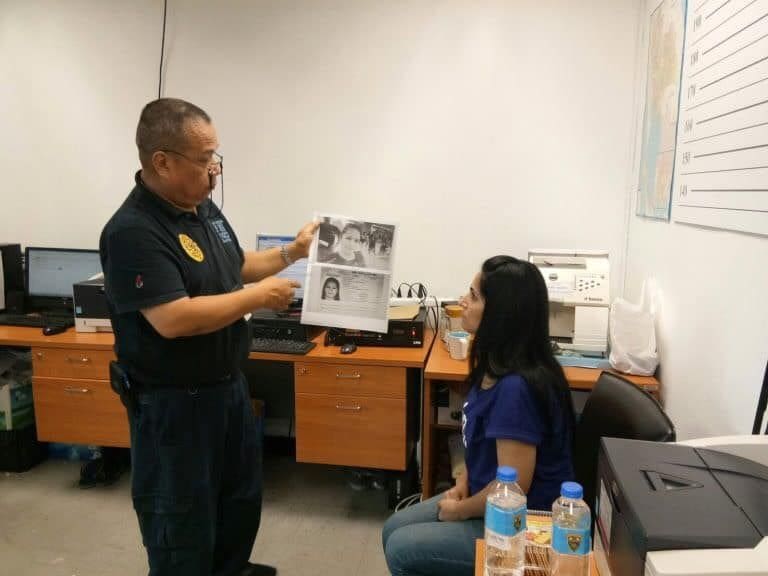 Spanish man arrested in Bangkok over alleged raped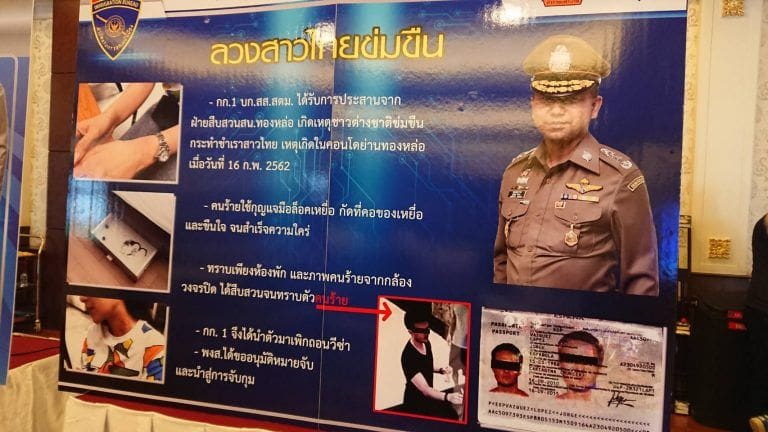 PHOTO: INN News
Immigration Officers have arrested a Spanish man after he allegedly raped a handcuffed Thai woman.
INN News reports that the 30 year old Spanish man was arrested following the issuing of an arrest warrant for the alleged rape of the woman. The incident happened last Saturday at a luxury condominium in Thong Lor, Bangkok.
The female Thai victim told officers she and her friends were drinking at an entertainment venue in Thong Lor. She went back to her room with the Spanish man.
After that the Spanish man used handcuffs with the victim before biting her neck and raping her.
Immigration Officers discovered that the Spanish man has entered Thailand 38 times in the past. He works as a marketing consultant in Spain. Police are continuing their investigation and questioning those involved.
SOURCE: INN News
Dog patiently watches over deceased master on Pathum Thani roadside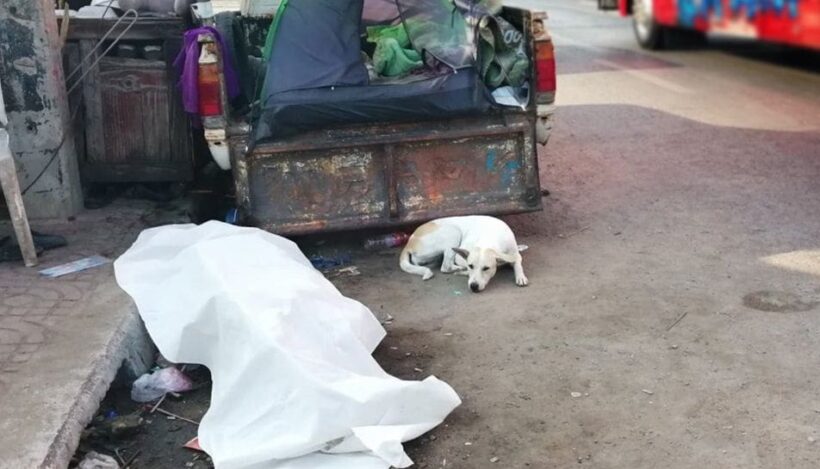 A man, who had left home a month ago to live by the roadside with a stray dog in Pathum Thani, has been found dead. The dog was watching over the body when others discovered the deceased man. Pathum Thani is just north of Bangkok.
The deceased has been identified as 45 year old Surachai Khamsue. He was found lying by the side of a road in Moo 2 village in Tambon Klong Nueng, Klong Luang district, beside the old and un-roadworthy pickup that he had been using as a home.
His sister, 40 year old Chalermsri Sohsawaeng, told police that Surachai had left home to live in the car a month ago, and that she and other siblings had given him money to buy food.
Her brother liked to drink alcohol, she added. The body was sent for autopsy at Thammasat University hospital.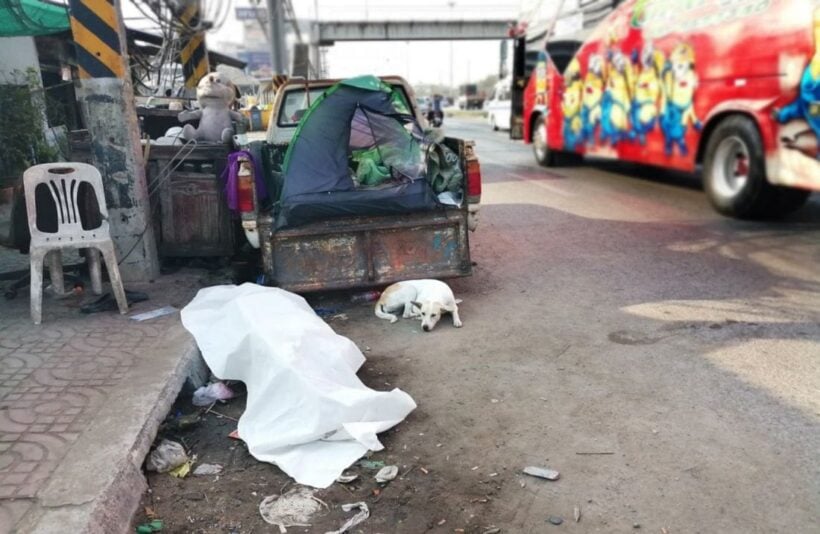 SOURCE: The Nation