Worst drought in 40 years means tough times for Thais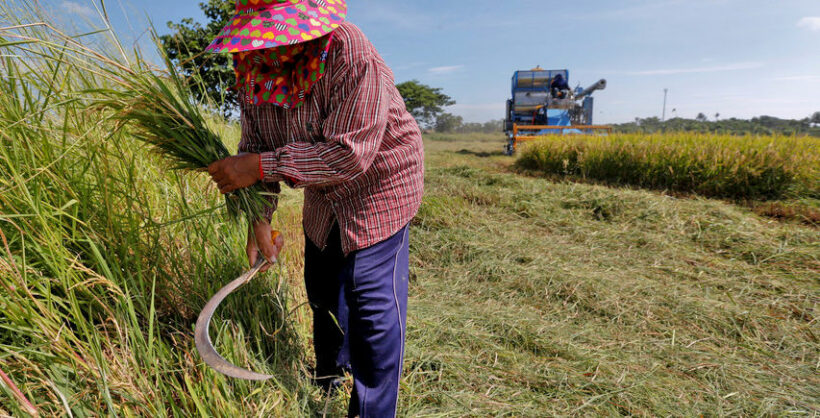 The lowest rainfall ever recorded in Thailand was in 1979. Now, Thailand's Meteorological Department is forecasting an even worse drought and dry season saying it will last until May 2020. Forty-three provinces in the north, northeast, and central regions will be the most affected. Some are already in the grip of critical water shortages with farmers being asked to swap their crops or delay plantings for the season.
Kornrawee Sitthichivapak, the TMD's deputy director-general for operations, says the worst period will be January and February, as water reserves fall and the situations worsens.
"There is unlikely to be any rain until the beginning of the rainy season in May, and high temperatures brought on by the climate condition known as El Nino will prevail."
Even in the tourist island of Phuket, where 84% of the economy relies on tourism, the three main catchments are either a lot lower than in the past or, in the case of Manik Dam in Srisoontorn, completely empty.
The TMD predicts 2020 is likely to be worse than 1995 and 2015/2016, when water needed to be drawn up from aquifers. Residents in Bangkok and surrounding areas were affected and competed for meagre water resources. Roads cracked, riverbanks collapsed and saltwater seeped into the groundwater in Pathum Thani province, affecting the local tap water supply.
Thailand commonly suffers from both drought and flood. But as demands on agriculture grow, along with population, tourism and development, the effects of these extremes become more evident and critical. Critics say the outlook of scarce rains for 2020 exposes the poor management of the Kingdom's water resources with the government perpetually locked into historic and ineffective practices that haven't kept pace with modern agriculture.
The long dry season is expected to produce lower farm outputs and push up prices, even as overall farm income declines due to the drought. This will affect the purchasing power of farm households, which account for one third of Thais. The fallout is also likely to fuel further political unrest with the strong northern and north-eastern opposition sentiment being mainly agricultural communities.
SOURCE: The Nation
Keep in contact with The Thaiger by following our
Facebook page
.
6 million baht lottery winner goes on drug-fuelled rampage, tries to burn down house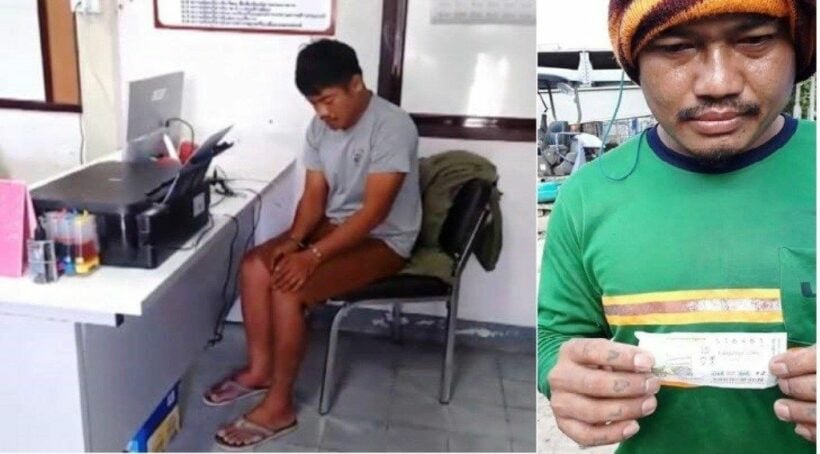 A man who won a six million baht lottery prize in June is now in police custody in Sisaket, northeastern Thailand. His mother reported to police that "he's become a berserk drug addict".
Police told Thai media that 56 year old Kom Poka called police to arrest her 32 year old son Chainarong in Sisaket after he went on a drug-addled rampage and tried to burn down their house. The blaze ended up being put out with the help of relatives and neighbours.
Chainarong was arrested with 20 methamphetamine tablets and his urine test came up positive for substance abuse. He told police that he acted under the influence of the drugs and was now sorry for what he had done. Kom says her son was a labourer at a Bangkok construction site when he won the lottery last June.
When returning home from Bangkok he kept all the money for himself, buying a pickup and other goods, but he also became addicted to drugs and, according to his mother, frittered away most of the 6 million baht. There was now less than 200,000 baht left out of the total winnings.
SOURCE: The Chiang Rai Times | PPTV Online
Keep in contact with The Thaiger by following our
Facebook page
.
Thai PM says he wants to prevent political protests, from either side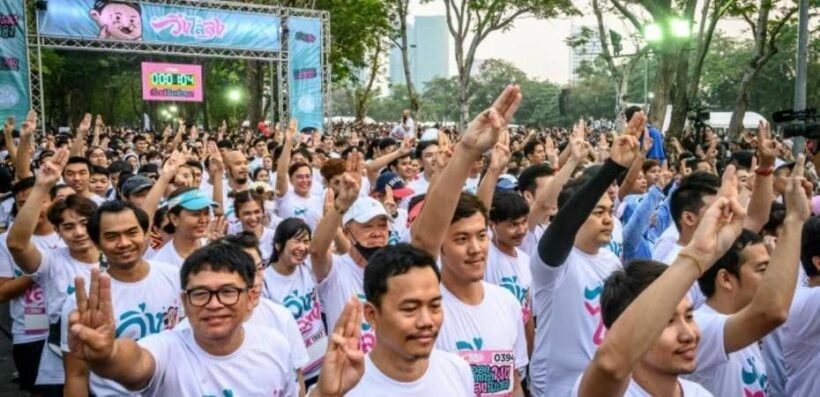 In a move that is sure to be seen as a bid to stifle opposition gatherings, protests and debate, the Thai PM Prayut Chan-o-cha is voicing concern that opposition-organised political rallies, as well as those of his supporters. will "lead to fresh conflicts". The PM told reporters yesterday that "…he has instructed security authorities to find ways to prevent such activities in the future".
Gen Prayut told reporters that he doesn't want to see divisions among the public.
"People should not be divided according to the group they belong to or along the lines of old and new generations. This will not benefit the country whatsoever. We must find ways to cooperate," the prime minister was reported as saying in the Bangkok Post.
"No matter who wants to support or oust me, I don't want anything that will lead to violence to happen again."
Deputy PM Prawit Wongsuwon has also said he disapproves of a planned anti-Prayut run in Chiang Mai on February 2. He says the event would "only deepen social divisions".
Meanwhile, Tanawat Wongchai, the organiser of the "Wing Lai Lung" (Run to Oust the Uncle) held in the Chatuchak area last Sunday, maintained the Chiang Mai event would go ahead, despite the threats from the PM. An event, to show support for Prayut and the Government, called "Dern Cheer Lung" (Walk in Support of Uncle), was also held at Lumpini Park in central Bangkok on Sunday.
Complimentary anti-government events for "Wing Lai Lung" were also held in other provinces – Buri Ram, Phayao, Chiang Mai, Nakhon Ratchasima and Nakhon Pathom. Metropolitan Police confirmed that 14,178 people participated in the Bangkok "Run Against Dictatorship" event. Various police estimates from the other provinces indicate and addition 2,500 people joined from provinces outside Bangkok.
A Future Forward Party MP, spokesman of the House committee on law, justice and human rights, and anti-government activist, Rangsiman Rome, claimed that some participants in the last Sunday's anti-Prayut event in Buri Ram were summonsed by police to "acknowledge charges for violating the public assembly law".
Pol Col Pramote Uthakit, from the Nakhon Phanom police station, told reporters that rally organisers "failed to seek permission in advance to hold the activity from police".
SOURCE: Bangkok Post
Keep in contact with The Thaiger by following our
Facebook page
.
Buri Ram gold and jewellery thief arrested whilst trying to flee the province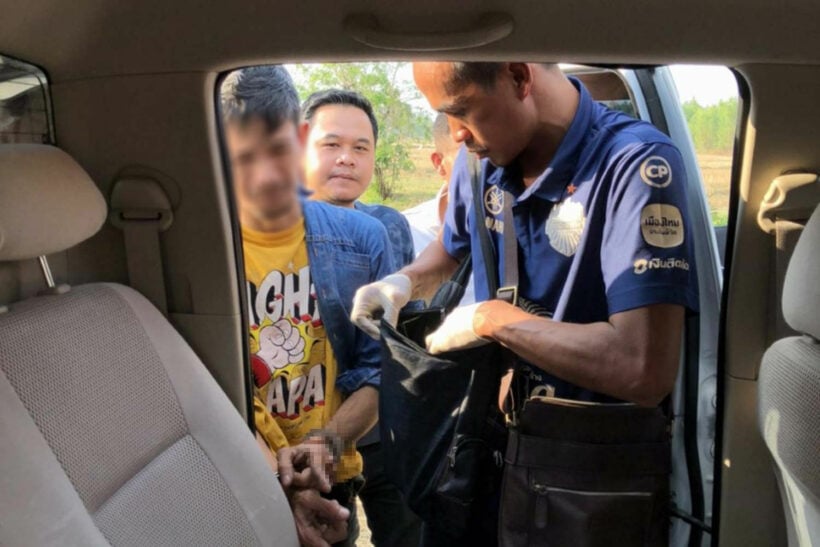 A man was arrested in his car yesterday in the northeastern province of Buri Ram after allegedly stealing gold valued around two million baht from a shop at a local department store over two weeks ago, on the night of December 28.
22 year old Prawit Chaikheenee was arrested whilst sitting in his on the Buri Ram-Nang Rong Road while trying to drive out of the province. Police discovered stolen gold ornaments in the car as well as two guns and a quantity of methamphetamine pills.
Police say the suspect has confessed to the crime and taken to the Buri Ram police HQ for questioning. They believe there may be an 'in-house- accomplice involved, as he was able to open the combination lock on the shop's safe.
Prawit is suspected of entering through the roof of Big C superstore at about 3am on December 28. He allegedly used a rope to lower himself to the floor, ransacked some nearby booths before opening the safe at the Yaowarat Sinthawee gold shop.
He made off with about 1.5 kilograms of gold necklaces, rings and trinkets, worth about 2 million baht.
SOURCE: The Bangkok Post
Keep in contact with The Thaiger by following our
Facebook page
.