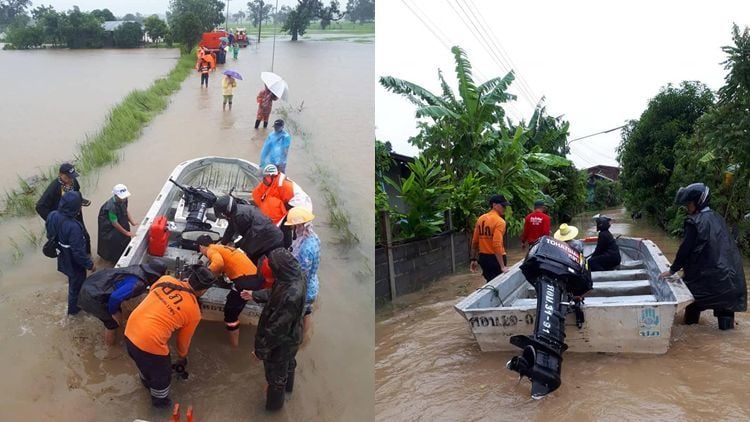 PHOTO: The Nation
North-east provinces are being told to get ready for another bout of heavy rains that could last until tomorrow. Although 'storm 'Podul' passed through the region on Friday and Saturday, another storm over southern China is impacting the weather in north-eastern Thailand. The storm currently is near Hainan Island in the northern South China Sea.
The Thai Meteorological Department is saying the new storm has less strength than Podul, and is not heading directly towards Thailand, but will still bring heavy rains to part of the region over the nest day or so.
Podul crossed through Vietnam and into north-east Thailand on Friday bring drenching rain to the region on Friday night and Saturday. It caused flooding in 24 north-eastern and northern provinces. As of yesterday, 15 provinces remain inundated.
Two people have been killed as a result of the storm, including one person near Khon Kaen, which was impacted by flash flooding.