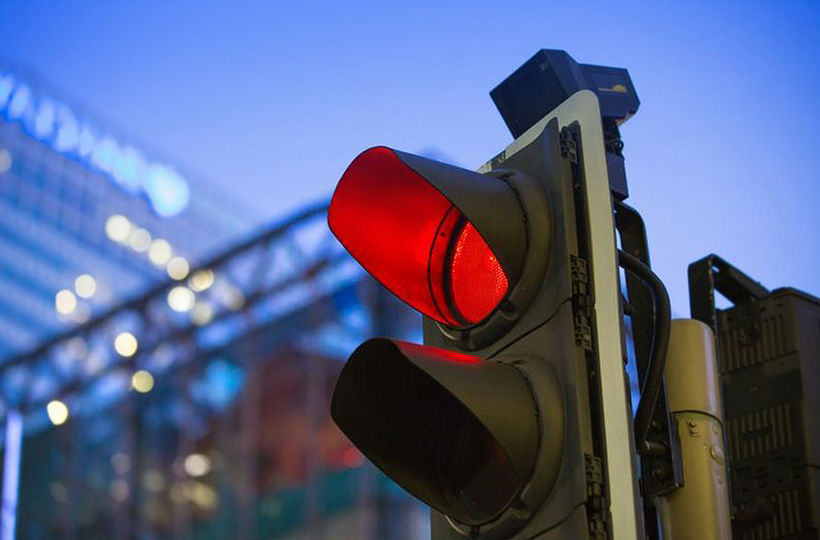 Bangkok's new Red Light Camera Systems now in operation. The new cameras will be running 24/7 to protect against drivers running red lights at major Bangkok intersections. During trial period from August 1 – 14, 22,260 drivers were caught running the red lights, an average of 1,590 drivers per day. The punishment for such a violation is 1,000 baht fine with a traffic ticket automatically delivered your doorstep.
Police Major General Jirasan Kaewsangek from the Metropolitan Police recognised that Bangkok is one of the world's leading cities when it comes to traffic accidents.
"Running the red light is very common. Traffic Police have been doing their best and in July they pinged 1,932 drivers who ran a red light."
The system has actually been in use since 2009, but the technology wasn't efficient enough to detect car number plates at night. Now the technology has been upgraded in 30 red light intersections across the city. The police started using the new system yesterday.
There will be 2 warning signs for drivers to be aware of the automatic red light traffic cameras at 100 metres and 50 metres before the intersection. Each location will have 2 to 3 cameras with 4K resolution and infrared technology. During the 14 day trial an intersection at Ratchada – Rama 4 had the most red-light violations at 3,082 out of a total of 22,260 detected from all intersections in the trial.