All national highways in Thailand to have four lanes by 2022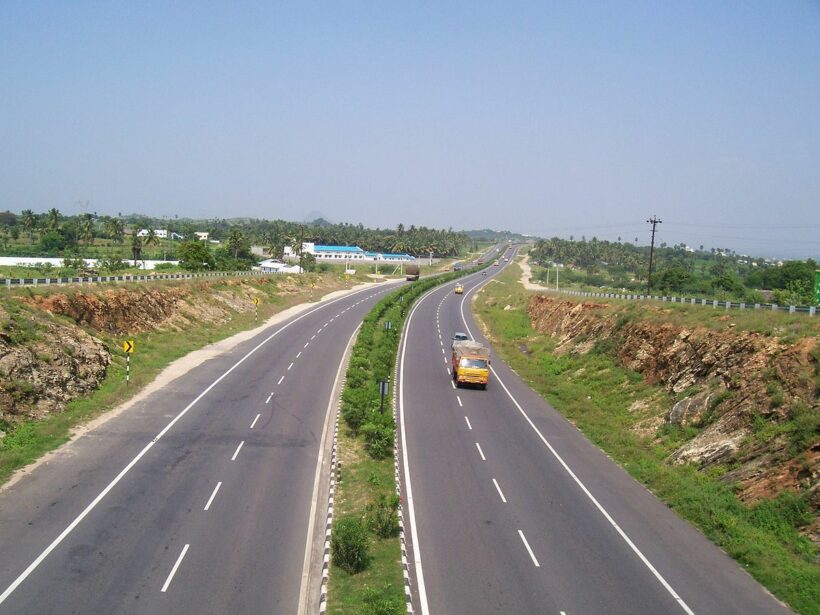 Thailand's Highways Department says all national highways in the country will be four-lane roads, two lanes in each direction, within three years.
Daily News says the Director-General of the Highways Department, Sarawut Songsiwilai, made the announcement yesterday. Sarawut says the expansion will mean the country's highways are better prepared to accommodate an increase in traffic using the network.
It's understood that 80% of the development project (comprising around 4,239 kilometres of highways) has been completed, with another 1,000 kilometres remaining.
Sarawut also points out that the 1586 hotline number is available for road users to notify officials of poor road conditions or any other problems with road maintenance.
SOURCE: Thai Residents

Keep in contact with The Thaiger by following our
Facebook page
.
US ambassador vows to help Thailand combat human trafficking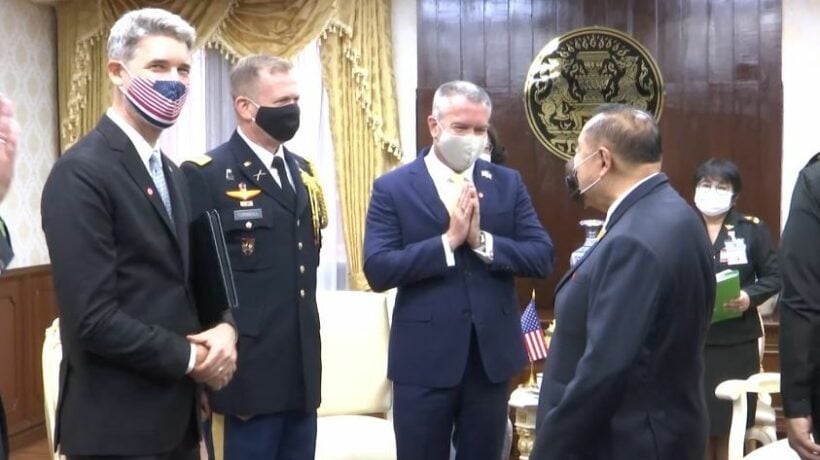 The US ambassador to Thailand is pledging to help Thailand achieve its goal to be upgraded from Tier 2 to Tier 1 in the annual US Trafficking in Persons Report. The report divides countries into tiers based on their compliance with standards outlined in the US Trafficking Victims Protection Act of 2000. Tier 1 comprises countries whose governments fully comply with TVPA minimum standards.
Tier 2 is for countries whose governments do not fully comply with TVPA minimum standards but are making significant efforts. Speaking after a meeting with Deputy PM Prawit Wongsuwon, Ambassador Michael George DeSombre said yesterday that Washington stands ready to support Thailand in the ranking elevation, as Prawit requested. Prawit said he has already seen the TIP Report 2020, in which Thailand remains at Tier 2.
Prawit says Thailand is determined to continue working hard to tackle the human trafficking problem, and the issue is high on the country's priorities but involves cooperation from all sides to tackle.
"All parties involved in this work are ready to fully cooperate with the US in the continued fight against human trafficking."
"Thailand does not fully meet the minimum standards for the elimination of trafficking but is making significant efforts. The government has generally demonstrated increasing efforts compared to the previous reporting period although the country remains on Tier 2." – US Trafficking in Persons Report
The efforts include anti-trafficking training for judges and working with non-governmental organisations to arrange trauma care training for police, prosecutors, and shelter staff, according to the report. The government investigated more cases of labour trafficking compared to the previous reporting period, and convicted traffickers faced stiffer penalties.
It also increased the amount of compensation provided to victims through the anti-trafficking fund and handed out restitution to victims of trafficking for the first time during the reporting period.
SOURCE: Bangkok Post
Keep in contact with The Thaiger by following our
Facebook page
.
State quarantine for Thais entering Singapore, while harder hit nations get a pass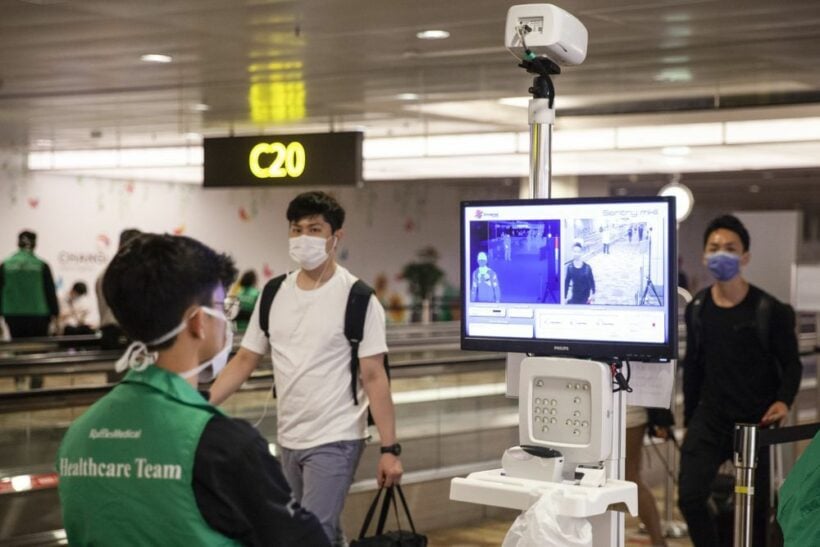 Singapore's government will continue to require that all Thai arrivals to the city-state undergo a 14 day mandatory state quarantine before being allowed to enter the country and mingle with the general population.
Singapore, which has 45,298 total cases, says that Thais must serve their "Stay Home Notice" at dedicated government quarantine facilities. Arrivals from China, which has seen a total of 83,581 cases, Germany, with 198,765 cases, and Japan with 20,174, among other countries, will only need to be tested upon arrival and do not have to carry out their quarantine in government facilities. There has been no official explanation for the unfounded snub of people from Thailand.
Thailand was not included on a list of exempted countries, despite having only 3,197 cases out of a population greater than that of the UK.
Only days ago, the UK, with the eighth highest number of infections in the world, gave a similar snub to Thailand, actually including, then later removing, it from its "green light list," despite the kingdom's remarkable success in containing the virus, recovery rate of over 95% and no local infections for 44 consecutive days.
Keep in contact with The Thaiger by following our
Facebook page
.
US delegation arrives, submits to Covid-19 screening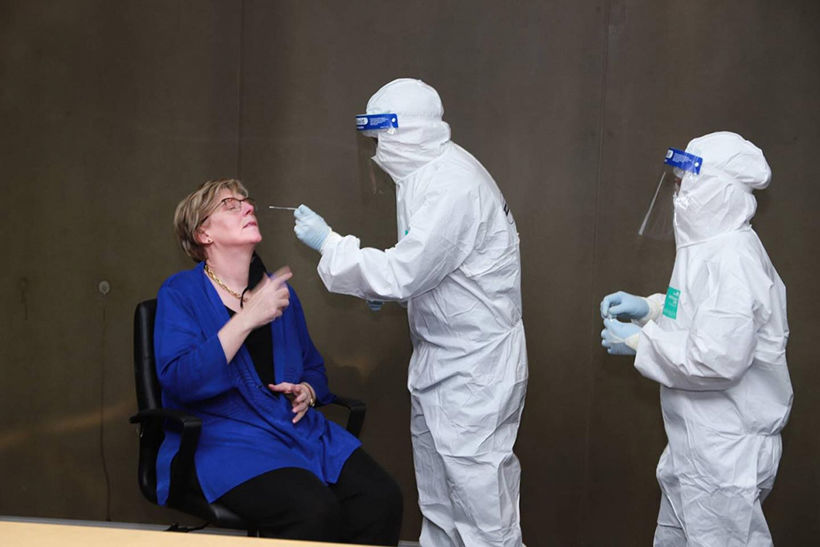 The chief of staff of the US army, General James C. McConville, arrived in Thailand today with an entourage for a 2 day trip, at the invitation of the Royal Thai Army. He has also granted permission for the publication of the results of his Covid-19 swab test. McConville and his entourage landed at Bangkok's Don Mueang Airport at 10:15am after completing an official visit to Singapore. The entire delegation had to undergo Covid-19 tests immediately upon arrival.
Army chief Apirat Kongsompong was on hand to welcome his guests as well as provide information on the preventive measures Thailand has taken, leading to its success in containing the spread of the virus, an extremely low mortality rate and a recovery rate of over 95%. The US delegation is the first group of government guests to arrive since the fifth phase of the easing of lockdown measures was announced.
The guests, as well as Thai Army officials, are required to strictly follow measures set out by the Centre for Covid-19 Situation Administration, including ensuring seats in all vehicles are partitioned, cleaned and sanitised as per guidelines.
The vehicles must also carry alcohol based sanitising gel and pads, waste bins for disposal, radio for communication with drivers and disinfectant spray for the driver to use to sanitise the vehicle.
The Thai Army chief says that if this system proves successfully, the government will use it for future official visits.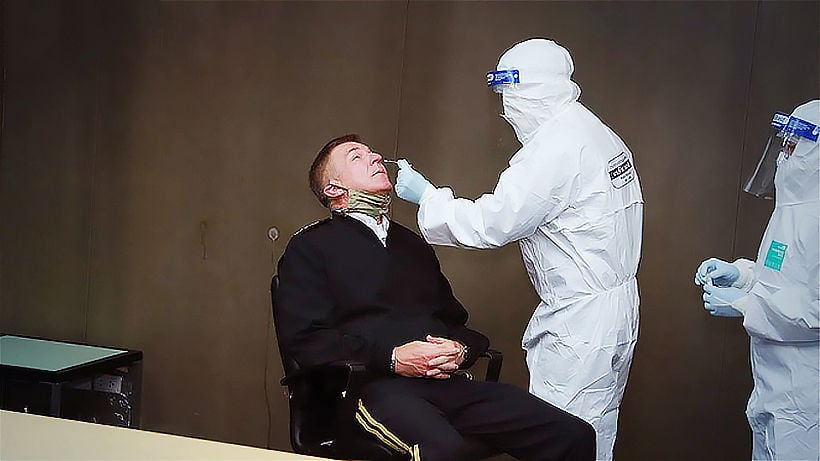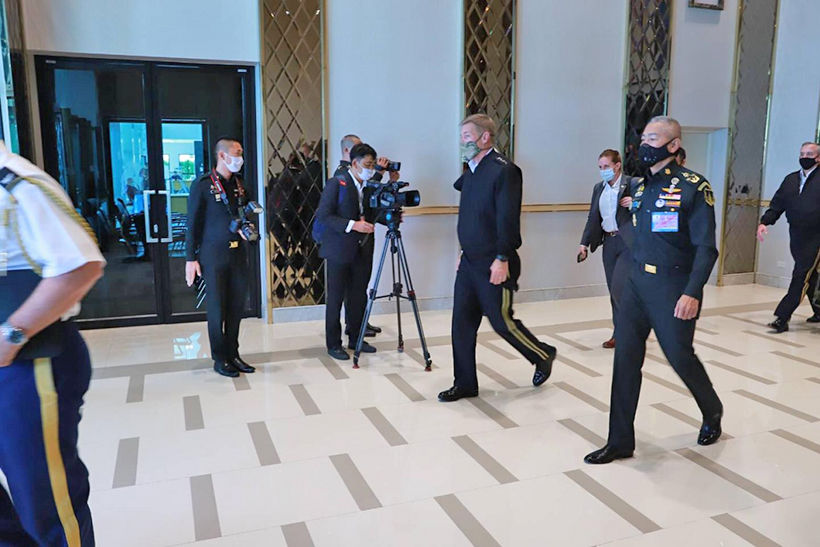 SOURCE: Nation Thailand
Keep in contact with The Thaiger by following our
Facebook page
.