Thai tourism sector "seriously wounded" by pandemic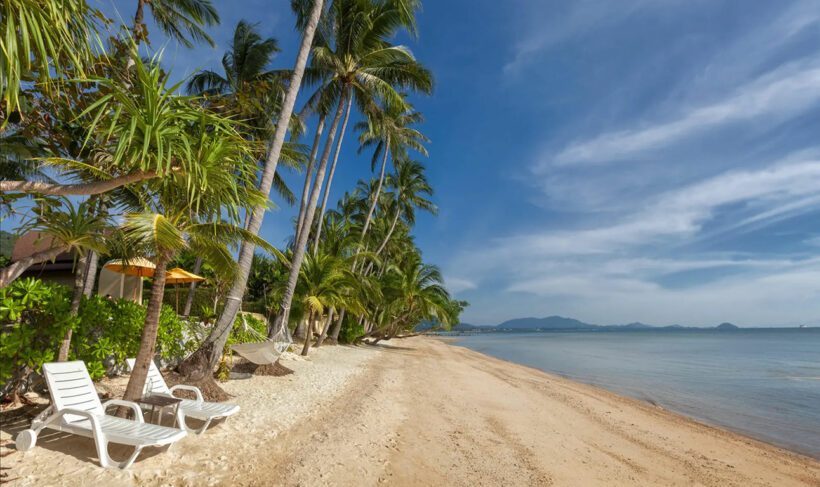 It goes without saying that Thailand's tourist industry has been decimated by the impact of lockdown measures and border closures, not only in Thailand but around the world.
But now a deputy governor of the Tourism Authority of Thailand says that the kingdom's tourism sector is "seriously wounded" from the Covid-19 pandemic. Thapanee Kiatphaibool said Thailand won't get anywhere near its target of 41.8 million tourists this year (probably the understatement of the year). In fact, she said it will would be lucky to get 7 million visitors, and more than 6 million of those have already come and gone in the first 3 months, before the pandemic and its economic impact took hold during the nationwide lockdown.
She expressed some optimism that June and July would see a rise in domestic tourism. Indeed, the domestic market could be "the saviour for tourism operators" she told the "Restart Thailand" seminar.
There were already plenty of buzzwords flying around at the seminar when Thapanee threw out her own "Five Rs". These are the need to "Rebuild, Rebalance, Refresh, Reboot and Rebound" in the tourism sector. Under "rebound" she mentioned plans for places like Phuket to introduce the "Safe and Sealed" model in which tourists are restricted to certain areas during their mandatory quarantine period.
She said that post-Covid tourism will be all about "trust" and assuring health, and that Safety and Health Administration certification of businesses is an important part of that. The former minister of Tourism and Sports Weerasak Kowsurat also made an appearance, stressing the need to spur the sector using domestic tourism.
He said that a significant group of the population that has suffered greatly are young people who left their villages to work in cities lost their jobs due to the crisis. He told the seminar the focus on this group is important to Thailand's economic recovery.
SOURCES: thaivisa | The Bangkok Insight
Keep in contact with Thaiger by following our Facebook page.
Never miss out on future posts by following Thaiger.
Tokyo Olympics still threatened by Covid-19 100 days out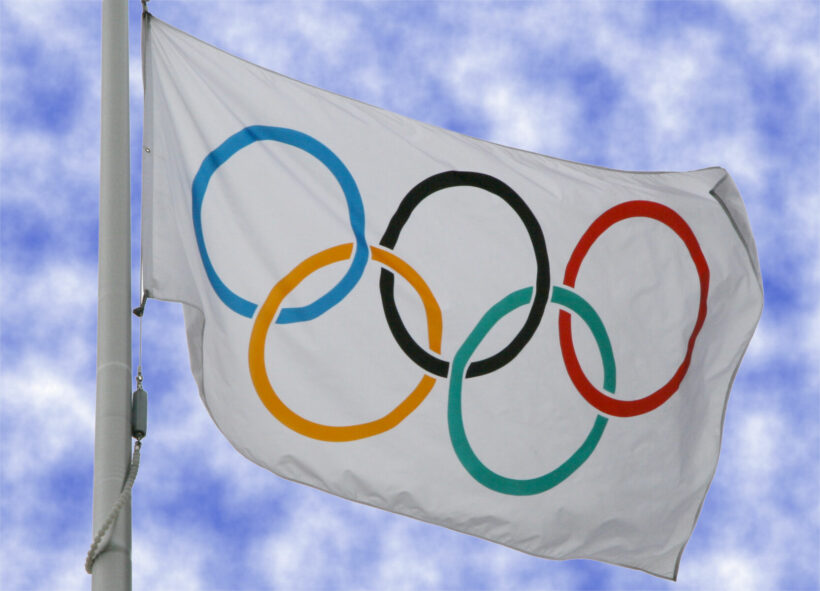 The Tokyo 2020 Olympics are 100 days away, but with Covid-19 surges, there are still many hurdles to jump. With Coronavirus infections on the rise in many places around the world, and even in Japan, there are debates on if the Olympics can carry on – or even if they should. Japan has seen outbreaks forcing them to retighten recently loosened Covid-19 restrictions. Olympic officials are still optimistic, focusing not on whether or not to have the games, but instead on how to effectively and safely manage a Covid-19 version of the Olympic Games. Procedures have already changed, with foreign spectators being disallowed from attending and increased infections in Tokyo and around Japan may lead to issues with even domestic travellers in the stands for events. A minimalized version of the Olympic torch relay is underway, setting off with a ceremony in Fukushima that did not allow spectators. When the flame passes through Osaka, it will be routed through a park and kept off public roads.
Vaccination may be a helpful path in ensuring the Tokyo Olympics safety. Some national teams have already received jabs and more are expected to in advance of the Games. Vaccination won't be required for athletes, but the International Olympic Committee will have one of the Chinese Covid-19 vaccines available and encouraged for anyone unvaccinated, especially athletes from countries that may not have access to jabs. Athletes for the most part seem more eager to get back to the spotlight of global competition than they are scared of the Coronavirus.
The IOC may be encouraged by the ongoing Japanese sporting events being held despite Covid-19 in recent months. At these events, fans have become accustomed to following virus safety procedures, even adhering to a ban on cheering. Athletes will be regularly tested with movement limited to Olympic Villiage, but tens of thousands of participants will be allowed to bypass quarantine when entering Japan internationally.
Tokyo 2020 organisers have created a playbook of restrictions and safety measures to quell fears of a public that is still mostly not in favour of the risks of holding the Olympics this summer. In polls, Japanese prefer a postponement of cancellation of the Olympic Games – though an offer from Florida to host didn't garner much interest – but 27% did say they would like to see the event take place this summer, up from 11% in January. Some wonder, with the subdued atmosphere under strict regulation, if there will even be high demand for tickets to Olympic events. But organisers, citing a history of pre-Olympics criticism for past Games, believe that once the opening ceremony is underway July 23rd, public sentiment will come around and people will be inspired as they always are, despite the Covid-19 pandemic.
SOURCE: Bangkok Post
Keep in contact with Thaiger by following our Facebook page.
Never miss out on future posts by following Thaiger.
New Yaba pill laced with crystal meth to increase potency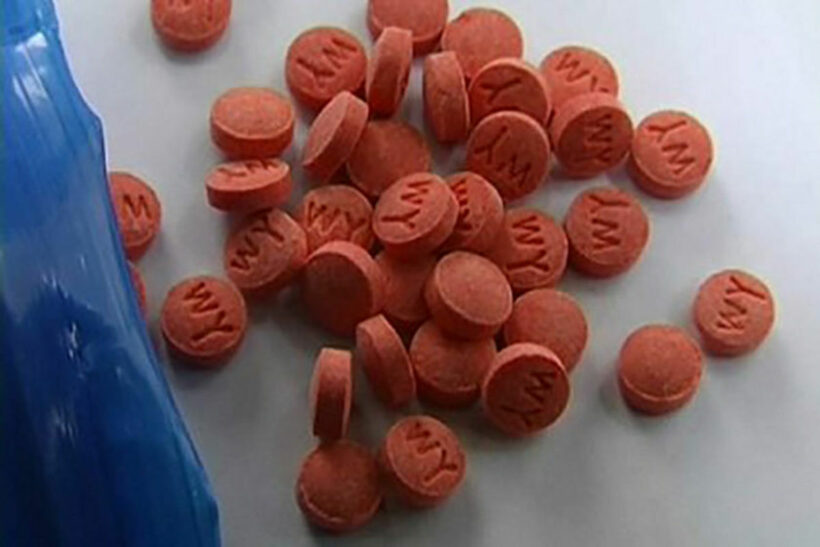 A new type of yaba (methamphetamine) pill in Thailand is being laced with a crystal meth coating to boost its potency. The news comes after Border Patrol Police say they seized 40,950 Yaba pills in Thailand's northeastern Nakhon Phanom province. Police say the pills are not the regular yaba pills that have existed in the country for years, but are a new and more potent type.
They say a drug syndicate is responsible for smuggling the new type of pills into Thailand through the Thai-Laos border. The pills were supposed to be distributed nationwide during the Songkran holiday before police seized them. Police say the smugglers escaped before they could arrest them.
Investigators told the Chiang Rai Times that a drug delivery was set to take place on the Thailand-Laos border. Police went to the suspected location and seized the drugs after finding them in a duffel bag, wrapped in blue plastic.
Border police have stepped up surveillance of the area in recent months, seizing more than 10 million yaba pills along the border. They say this new group of seized pills is worth an estimated 7 million baht as the laced with meth drugs sell for about 150-200 baht each.
Yaba, nicknamed the "madness drug", was outlawed in Thailand during the early 1970's. It has many nicknames but is made of a combination of stimulants such as caffeine and methamphetamine, or even crystal methamphetamine (ice). The drug usually comes in a red pill form with the letter WY imprinted on it.
Those who take the pills, usually smoke them off of tin foil, but it can be taken orally or snorted. Most of the pills are laced with a flavor such as vanilla. As with all unregulated street drugs, the ratio between caffeine and methamphetamine varies, with some pills featuring 20% of yaba ingredients.
Thailand is considered to be one of the largest distributors of yaba, with the neighbouring country of Myanmar being one of the largest producers.
SOURCE: Chiang Rai Times
Keep in contact with Thaiger by following our Facebook page.
Never miss out on future posts by following Thaiger.
Covid UPDATE: Wednesday's new infections rise to 1,335 people, 36 people in "serious condition"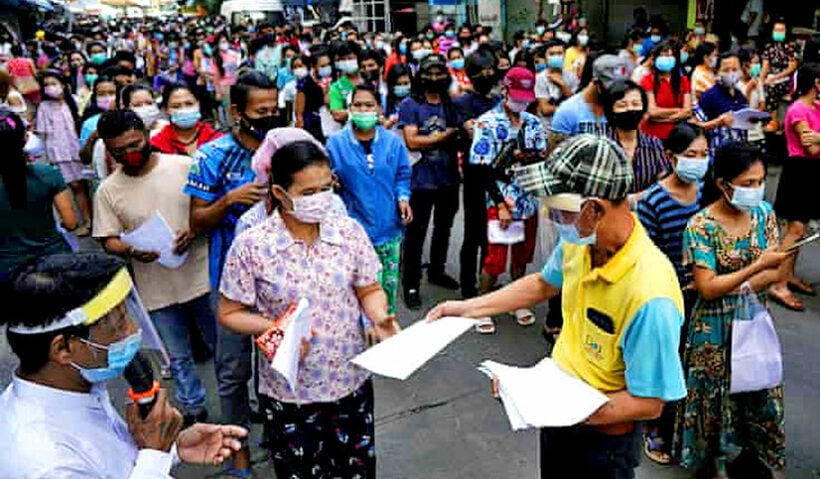 Thailand's CCSA has announced 1,335 new infections today, after a slight dip in the 10 day surge yesterday. 1,326 of those new infections are local, not imported, and mostly from Bangkok. Today's tally takes the national total to 35,910 since January 2020 when the first case outside China was detected in Thailand on January 13.
The new infections have mostly emerged in Bangkok with 351 cases. Surrounding provinces report an additional 115 infections today. In other provinces, 877 people.
It's also been reported today that 36 people are currently in a serious condition and 9 people are on ventilators. Here's the number of cases reported each day since the start of April…
April 1 – 26 infections
April 2 – 58 infections
April 3 – 84 infections
April 4 – 96 infections
April 5 – 194 infections
April 6 – 250 infections
April 7 – 334 infections
April 8 – 405 infections
April 9 – 559 infections
April 10 – 789 infections
April 11 – 967 infections
April 12 – 985 infections
April 13 – 965 infections
April 14 – 1,335 infections
Meanwhile, Prachuap Khiri Khan officials have ordered the closure of "high risk venues" such as pubs, bars, water parks, children's playgrounds, gyms, cinemas, game shops. The Governor says restaurants can open "but no alcohol can be served". This includes the seaside town of Hua Hin.
In Krabi there is now a total of 11 infections, 6 new ones yesterday.
In Chon Buri, which includes Pattaya, there were 99 new confirmed infections of Covid today … a similar number to the past few days.
Total number of infections being treated in provinces…
• Bangkok: 1,689
• Chiang Mai: 880
• Chonburi: 594
• Samut Prakan: 416
• Narathiwat: 304
• Prachuap Khiri Khan: 265
• Samut Sakhon: 166
• Pathum Thani: 124
• Sa Kaeo 105

Keep in contact with Thaiger by following our Facebook page.
Never miss out on future posts by following Thaiger.