Official faces encroachment charge, American's home seized in Petchabun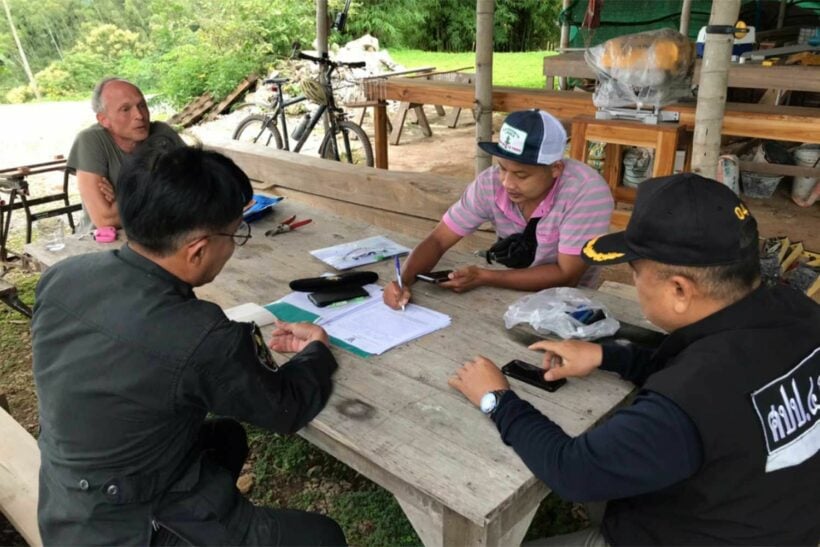 A senior official of the Office of the PM is facing encroachment charges after the seizure of a house built by an American man near Khao Kho national park in the northern Phetchabun province. Authorities filed a police report following an investigation by a team of forestry officials, soldiers and local authorities at the site on Thursday evening. They were acting on a complaint that a foreign national had illegally built a "luxury home" in a reserved forest area.
Authorities say the site was originally two Ror Or Sor plots — land allocated by the army to defence volunteers who fought communist insurgents 40 years ago. They are not allowed to be sold. Somehow the land ended up in the hands of a forestry official, who sold it to a woman who works in the Office of the Prime Minister. She let an American friend build there.
When the team arrived, they found a resort house and a shed for construction materials. Soon an American man, identified as the house's owner, arrived along with a Thai man identified as Panya Sawatongkhol. Panya told officials he was authorised by the landowner, Dusita Srichoo, to point out the boundary of the land.
He showed them a letter authorising him to represent the woman and documents related to the land purchase. Panya said Dusita bought the 16 rai plot from a forestry official for 960,000 baht in 2009.
After they inspected the boundary, officials found the land is part of the Phloklon national forest reserve near Khao Kho national park. A further check showed that the plot claimed to be owned Dusita duplicated 2 Ror Or Sor land plots.
Authorities say Dusita is not the original land holder, and that the change of ownership violates a 1998 Cabinet resolution that allocated land to the poor and landless.
As the land was being occupied illegally, officials seized it, saying the forest encroachment caused damage estimated at 1.13 million baht to the state.
A source familiar with the investigation said Dusita is the director of the analysis and foreign affairs coordination division in the Office of the PM. The forestry official from whom she bought the land was identified as Preecha Samart, now director of the Natural Resources and Environment Office in the lower northern Nakhon Sawan province.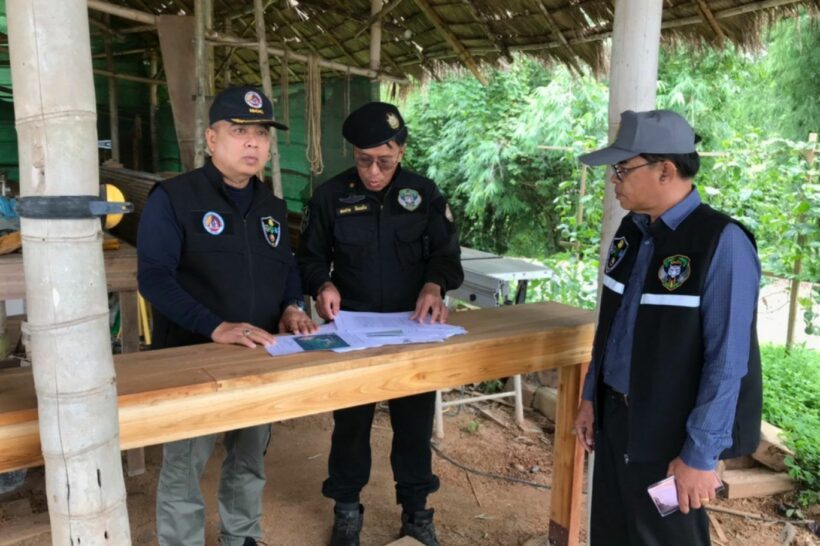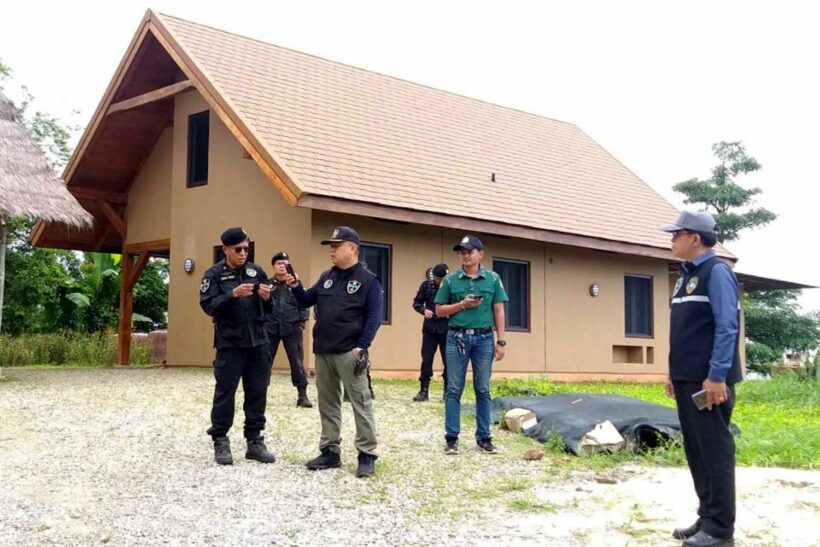 SOURCE: Bangkok Post
📱 Download our app on Android or iOS for instant updates on your mobile
📧 Subscribe to our daily email newsletter
👍 Like/Follow us on Facebook
🔔 Subscribe to or Join our YouTube channel for daily video updates
Burmese prisoners granted amnesty on first day of Myanmar's New Year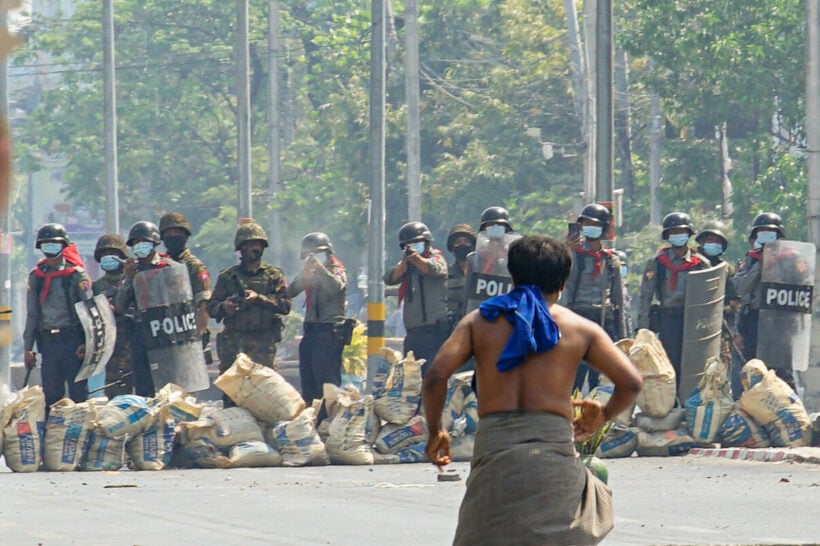 Over 23,000 Burmese prisoners and student political activists are enjoying freedom after being released yesterday in an amnesty on the first day of the country's Lunar New Year celebrations. The state-owned MRTV reported that 23,407 prisoners were released under sections of a penal code. In the Yangon region alone, over 800 prisoners were released, while Mandalay saw around 2,800 released from 5 prisons.
But, with the recent military crackdown on protesters and civilians, the law's ambiguity may be used against those released. As the law allows for the conditional release of prisoners, that means authorities can re-arrest the prisoners without warrant at any time.
Zayyar Lwin, Paing Ye Thu and Paing Phyo Min were among the released student political activists. The 3 were arrested for writing political Thingyan poems and rhymes. They were arrested under Section 505(a) of the penal code and Section 66(d) of the Telecommunications Law, both of which are regarded by many as draconian tools to oppress dissent.
The junta-led State Administration Council also issued a statement releasing 130 foreign prisoners under the same conditions. There have been 2 other mass releases since the coup. The first was in mid-February, which rights groups feared was a move to free up space for military opponents, and the second on the eve of Armed Forces Day when the regime released around 900 detained demonstrators.
But prisons continue to fill up as more than 3,100 people, mostly anti-coup protesters have been detained. The Assistance Association for Political Prisoners has been keeping track of detainees as well as injuries and deaths allegedly at the hands of the junta. It is stil unclear, however, if those released yesterday were post-coup detainees.
Meanwhile, the Burmese military leader, Gen Min Aung Hlaing, is expected to attend an ASEAN summit in Jakarta where representatives of the bloc are expected to discuss Myanmar's situation. Thailand's Foreign Ministry spokesman, Tanee Sangrat, made the announcement.
SOURCE: Thai PBS World
📱 Download our app on Android or iOS for instant updates on your mobile
📧 Subscribe to our daily email newsletter
👍 Like/Follow us on Facebook
🔔 Subscribe to or Join our YouTube channel for daily video updates
Immigration police arrest Frenchman on drug charges, 3 other foreigners for overstay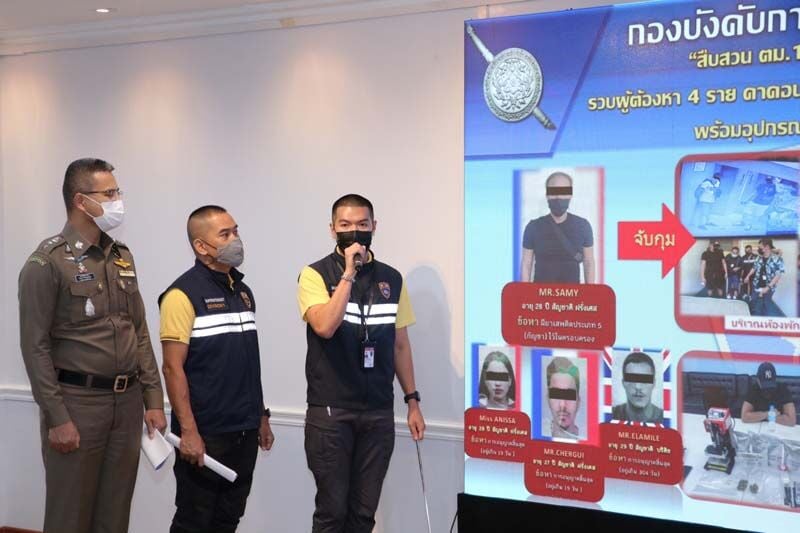 Immigration police arrested a French man who was allegedly involved in a crime network who allegedly smuggled cannabis, and arrested 3 other foreigners on overstay charges. Police say the crime network sold cannabis to foreigners living in tourist cities in Thailand.
Officers say they suspect there are more people involved in the alleged smuggling operation on the Eastern seaboard, which includes Chon Buri and Rayong. Police are now launching an investigation.
Police were tipped off earlier this year about an alleged French gang selling cannabis to tourists. Apparently, the drug suspects would rent rooms to store the cannabis and frequently change locations. Foreigners had rented a room off a soi in Bangkok, but the manager noticed they were acting suspicious. No one appeared to actually be living in the room and people would stop by the room for less than an hour, the manager told police.
Police arrested a man who was stopping by the room. Officers say the 28 year old, identified as Samy, had a suitcase filled with dried cannabis and scales. He faces charges for possession and distribution of a Category 5 narcotic.
The police went to the man's apartment in the Charoen Nakhon area and arrested 2 French nationals, ages 27 and 28, and a 29 year old woman from the UK for overstaying their visas. Police say they had thrown cannabis and smoking equipment out the window before officers entered the room.
SOURCE: Thai Visa
📱 Download our app on Android or iOS for instant updates on your mobile
📧 Subscribe to our daily email newsletter
👍 Like/Follow us on Facebook
🔔 Subscribe to or Join our YouTube channel for daily video updates
Thailand hoping to be upgraded to a Tier 1 nation in anti-human trafficking efforts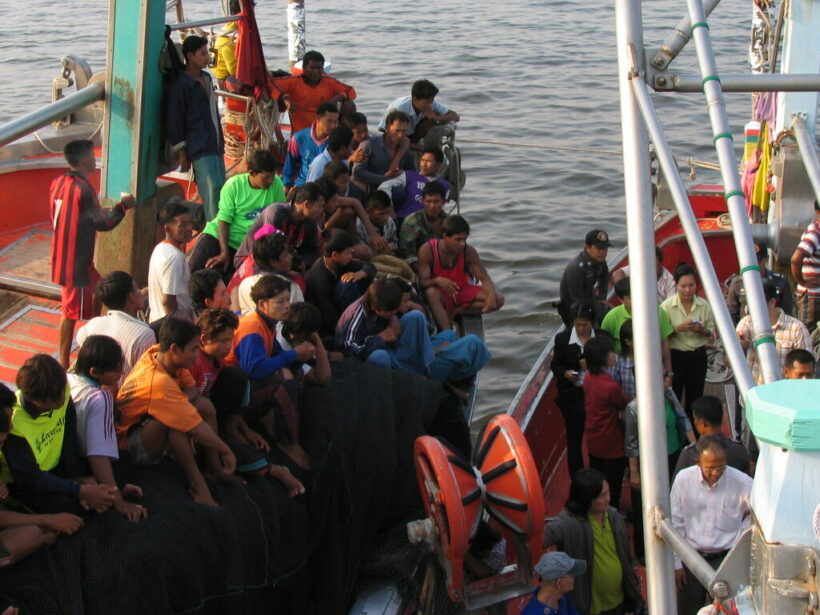 Thailand is hoping its newest anti-human trafficking report will earn an upgrade from the US from Tier 2 to Tier 1. The report was submitted to the Washington's Trafficking in Persons Report. Deputy government spokeswoman, Rachada Dhnadirek, said the government is ready to be upgraded after remaining on Tier 2 for 3 years in a row. Those nations who fall on the Tier 2, are deemed to not be fully complying with the minimum standards set out in the US' Trafficking Victims Protection Act. Those on the Tier 2, however, are supposed to be making efforts to comply with the minimum standards.
Before 2018, Thailand was placed in Tier 3, which is for nations who don't fully comply with the minimum standards and are not making efforts to do so. Then, Thailand was upgraded to Tier 2 after making progress compared to the previous year.
Rachada says Thailand submitted the 2020 TIP Report on February 2 and a report on progress in its anti-human trafficking operations from January to March of this year to the US embassy on April 3. The data includes the number of arrests and punishments for human-trafficking offences. Thailand also has created a new plan, making it the first in Asia to introduce such a plan. That plan is called the National Action Plan on Business and Human Rights.
Rachada says now Thailand is processing human trafficking cases more quickly by shortening the investigation time to 70 days as of last year. In 2015, the investigation time was 118 days. She says the country has also set up centres to help LGBT human-trafficking victims as well as helping migrant workers with work-related issues.
Thailand has also introduced the PROTECT-U app for smartphones in which human-trafficking victims can access protection and launch complaints in 7 different languages. The app was developed by the Social Development and Human Security Ministry.
SOURCE: The Phuket News
📱 Download our app on Android or iOS for instant updates on your mobile
📧 Subscribe to our daily email newsletter
👍 Like/Follow us on Facebook
🔔 Subscribe to or Join our YouTube channel for daily video updates