Thai tourism to take hit over Coronavirus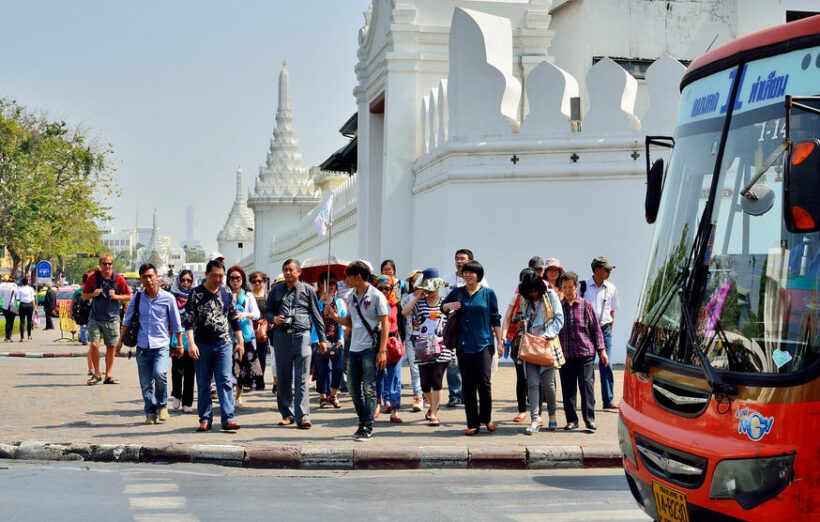 by Bill Barnett of c9hotelworks.com
A travel ban is now in effect in Mainland China for tour groups who were booked for holidays overseas. Over the past few days hoteliers in Phuket, Bangkok and throughout the country are reporting significant cancellations, not only of groups but also independent travellers (FITs).
Last year Mainland Chinese travellers to Thailand nearly eclipsed 11 million, and represent over a quarter of international visitors to the Kingdom.
What has the industry reeling, is the negative travel sentiment not-only within Asia but also long-haul destinations, that has spurred a growing number of non-tourists to defer travel.
For Phuket, which has considerable direct airlift to Mainland China, lower numbers in a peak period are likely to create more rate pressure once a tourism reboot takes place.
Another key segment that is likely to have an impact is the island's MICE business, as many large conferences and meetings occur in the low-season and reports have some event organisers putting plans on the shelf until there is greater certainty over the current crises.
As to the question of 'crisis what crisis?!', there is little doubt that the disruption which Thailand will face over the tour ban is one that will also impact every tourism destination in Southeast Asia. Chinese holidaymakers, many booked on group tours, spent almost US$18 billion in Thailand in 2019. That's 25% of the total foreign tourism receipts, according to government data. The tourism industry, in total, contributes 21% to GDP, according to the World Travel & Tourism Council.
Mainland China has become such a significant global travel and economic machine, that when it blinks, so does the rest of the world.
SOURCE: c9hotelworks.com
Keep in contact with The Thaiger by following our
Facebook page
.


Do you need help with your business? Are you searching for a new job? Or an employer looking to hire? Try JobCute today.

Read more headlines, reports & breaking news in Thailand. Or catch up on your Thailand news.

Slurpees, phonecard top-ups, snacks and now you can do your washing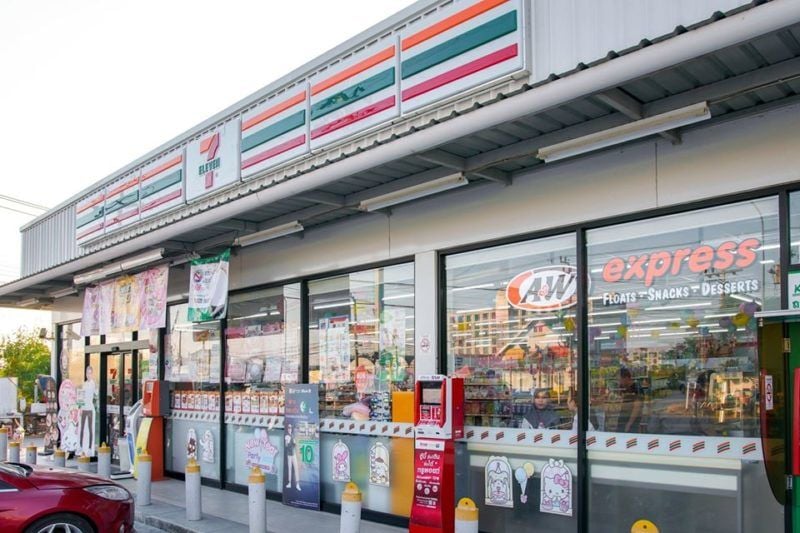 …well, in one store anyway. Maybe more to come.
You can pay your bills there, buy a Slurpee, get a good coffee and, now, do you washing too. A Bangkok 7-Eleven store has rolled out its own laundry service, not that anyone is going to be actually doing your laundry, but they will provide the washing machines.
The laundromat at a 7-Eleven branch in Bang Phlat district, on the west back of the Chao Phraya, has been introduced as a trial store. The new service called Otteri Wash and Dry.
Kavin Nitasnajarukul, Otteri owner said that their service has been around since 2016.
"The reception has been very good so far. It's mostly used by people living in the residential area there. Otteri Wash and Dry currently has 210 branches around Thailand."
So what does a 7-11 wash-rinse-dry cost you? It starts at 40 baht for a load washed in cold water, 50 baht for warm water, and 60 baht for hot water. It will cost 40 baht for 30-minutes in the dryer.
The Sirinthorn Soi 5 branch also has a photocopying service, scanning and printing service, bill paying, phone cars and top-ups. And everything else you'd associate with your friendly neighbourhood 7-Eleven.
Otteri's owner says they will make a decision soon about opening more of their services in others the 10,000 or so 7-eleven stores around Thailand.
Meanwhile, a Nawamintrarachinuthit Soi 3 7-Eleven branch near Assumption University off Bang Na Trat, Samut Prakan, has opened an A&W Express (hot drinks and snacks) outlet in their branch, serving root beer, waffle sandwiches, and other items from the fast food chain. A&W Express say they will launch in at least 10 other 7-Eleven branches this year.
Around the country, 7-Eleven stores are brining branches up to date, modifying old ones, and in some cases, completely re-building them with more space and greater parking. For now, whilst you're waiting for your washing to finish the spin-cycle you have plenty of snacks to choose from.
SOURCE: Khaosod English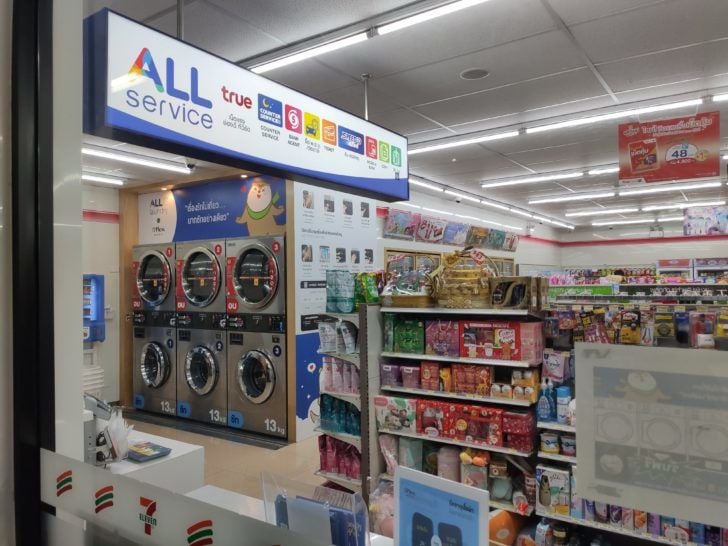 PHOTO: Prachachat
Keep in contact with The Thaiger by following our
Facebook page
.
MICE sector to get 200 million baht in relief funding

Thailand's government will provide relief funding for the MICE (meetings, incentives, conferences, exhibitions) sector after it declined by half due to the coronavirus outbreak.
The cabinet approved the extra budget last week. The Thailand Convention and Exhibition Bureau (TCEB), together with the Thai Chamber of Commerce (TCC) and listed companies, will provide 200 million baht in cash incentives to promote the MICE sector.
Typically a 40-person group will have a total expenditure of 140,000 baht per trip. Corporations with incentives or meetings in a province other than their own, with at least 40 people, will receive an additional 20,000 baht per group.
TCEB's president says the stimulus package should draw demand from corporate customers, and the fiscal package already allows firms to deduct their expenses twice for organising meetings outside their province.
At least 100 corporate groups have joined the scheme. The TCC and SET-listed companies have pledged to boost the domestic market by encouraging the private sector to arrange more meetings in provinces.
The chairman of the TCC and 10 chief executives of top Thai companies will participate in a pilot incentive trip to Pattaya to kickstart the Meeting in Thailand stimulus project on Feb 26.
The TCEB has prepared various other campaigns aimed at potential short-haul international MICE markets such as Hong Kong and Singapore for when the coronavirus threat subsides.
Sumate Sudasna, president of the Thailand Incentive and Convention Association, said the international meetings and incentives market is down by half since the start of the year.
"Groups that are travelling in Thailand are here because it was too late to cancel the trip. After the crisis, this segment will take 4 to 6 months for full recovery because MICE requires more time for planning,"
The impact of the coronavirus impact has been felt across the global MICE business. The sector is especially sensitive to safety issues, rendering price strategies to retrieve confidence ineffective in most markets.
SOURCE: Bangkok Post
Keep in contact with The Thaiger by following our
Facebook page
.
Bangkok food delivery riders demand legal protections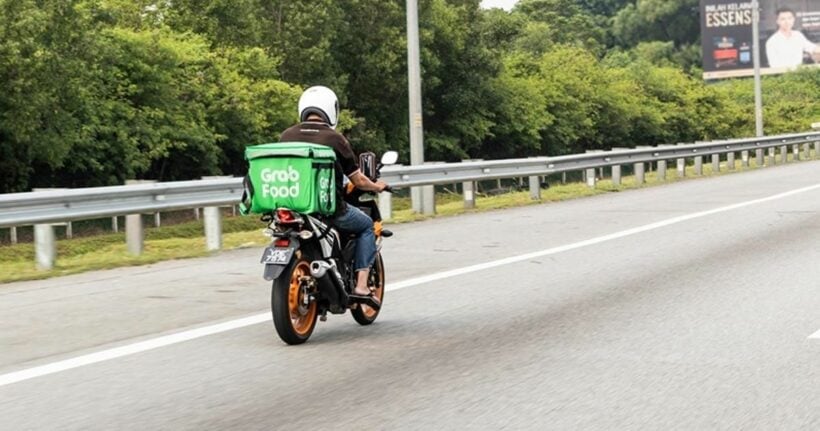 If you've got a smartphone, a motorbike and a bit of cash, you can get work straightaway in Bangkok… but it comes at a cost. Though the income is potentially high, online food delivery drivers face heavy workloads, long hours, customer complaints and high levels of risk.
GrabFood riders held a protest in Bangkok last week, saying that they get too small a cut from the company. Some claimed to be paid as little as 30 baht per delivery.
Even if some services pay more, the protesters say their take-home pay ultimately isn't much, as they must spend their own money on food and drinks as they wait, often for hours, for an order to come through, and companies don't cover insurance or vehicle maintenance.
The key players in the sector at the moment are Line, GrabTaxi, Foodpanda and Gojek. All of these companies make a profit by paying a fee to drivers, who serve as a missing link between customers who can't (or won't) leave their homes and local restaurants and food stalls.
Riders and customers are matched with smartphone applications with which consumers can place orders at their chosen eateries. The apps notify customers when a rider agrees to collect the food for delivery to their address. Customers can use the apps to track the progress of their orders.
But while the apps are convenient for customers, the convenience comes at a cost for riders, who often have to deal with "unkind" conditions.
One rider who asked not to be named said delivery service providers apply a points-based appraisal system which gives extra points to drivers who promptly accept and deliver orders. These points supposedly reflect a driver's performance. Customers are sometimes charged a delivery fee, which differs from one app to another, or pay higher prices compared to walk-in customers.
The rider said his take-home pay depends on what kind of orders he gets. Some days, he waits hours for a single order at a busy restaurant.
"I could have delivered two or three orders from other restaurants in that time."
Problems usually begin during "peak hours," the lunch rush 10am to 2pm on weekdays, when delivery apps are flooded with orders from office workers. And a rider who declines orders can be barred from logging onto the app.
"Because of the demerit system, no one would dare to reject an order even if it's inconvenient. It's extremely exhausting, but sometimes we don't have a choice."
The rider says he's 16-18 hours a day since New Year's Day, bringing home an average of 16,000 baht a week, but while his previous job didn't pay as well, at least he could spend the weekend with his children.
Customer dissatisfaction can also hit riders' wallets. If a customer feels they've waited too long or simply changes their mind, they can easily cancel their order on the app.
"In these cases, we sometimes have to pick up the tabs ourselves. Riders have to pay for the food orders with their own money and have it 'reimbursed' by the customers." Another rider agreed and added another common complaint:
"We often get scolded by angry customers."
Female riders face added risks. One complained on Facebook, saying she rode 17 kilometres to deliver an order at 1am, only to have the delivery address changed to a location that required her to go even further, down a deserted, dusty road. When she arrived, no customer came out to receive the order.
"Aye" became a food delivery rider because of the potential for high pay it promised. At first, he earned 100 baht per delivery, but nowadays days he gets about 40 baht for deliveries within a 5 kilometre radius, or about 1,200 baht a day – just enough to support his wife and seven year old daughter. He says there are about 100,000 people working as food delivery riders in Bangkok.
"Anyone with a smartphone, a motorcycle and a bit of cash can get work straight away. But the companies don't cover vehicle maintenance, and they don't provide insurance in case of accidents."
Aye called on the government to require companies to provide some benefits for riders, including insurance coverage at the very least.
One law researcher at Chiang Mai University says companies behind food delivery apps control a huge amount of data about consumer behaviour, which can be sold to business analysts.
"Riders play a crucial part in collecting this data and they deserve to receive a share of the income from any sale of the information."
Yet while riders' work exposes them to constant danger from road accidents they aren't eligible for compensation from the companies or the state because they are not technically company employees.
Kriangsak Teerakowitkajorn, a researcher with the Just Economy and Labour Institute, agreed.
"These food delivery workers have no negotiating power at all when it comes to labour rights."
App-based food delivery services operated by so-called platform economy companies have fast gained popularity over the past two years. The industry's value is expected grow to between 33 and 35 billion baht this year, and to continue at around 10% per year.
SOURCE: Bangkok Post
Keep in contact with The Thaiger by following our
Facebook page
.