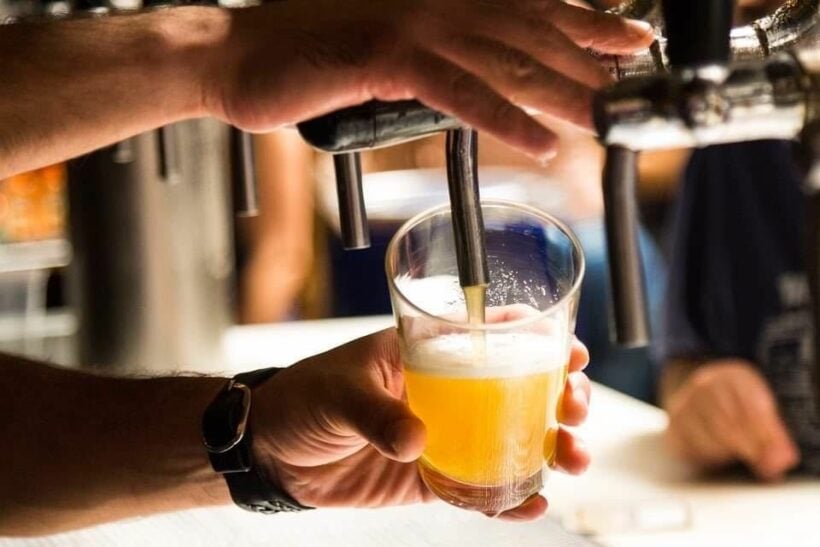 The Phuket Vice Governor and acting Phuket Governor, Supot Rodruang, declared that he has sent an urgent letter from the Department of Provincial Administration to the authorities of the three districts of Phuket to strictly prohibit alcohol sales for 24 hours across Phuket tomorrow (starting midnight tonight) as it is the end of Buddhist Lent tomorrow (Sunday).
The regulation will be enforced from midnight tonight and will be active for 24 hours. He also ordered the authorities of all the districts to announce the ban in their areas and warn shops and entertainment venues that sell alcoholic beverages about the prohibition.
People who are found guilty of selling alcohol during that period risk up to 6 months imprisonment and/or a maximum of 10,000 baht fine.
"There will be teams of officers working with local officials randomly inspecting shops and entertainment venues accordingly."
The Vice Governor asked that if anyone sees people selling alcohol during this prohibited period, please report it to the Public Health Offices, Disease Control Office or TAS program.
For any further information, please call 0 2590 3342 or the Department of Disease Control's hotline 1422 as well as 191 or 1599 for emergencies.
The same alcohol ban exists around Thailand for 24 hours.
Monday will be a public holiday around Thailand, as the holiday falls on a Sunday.
Tomorrow, October 13, is also the third anniversary since the day King Bhumibol passed away in 2016.
SOURCE: Phuket Provincial PR