Minister says lack of foreign visitors will have knock-on effect for domestic tourism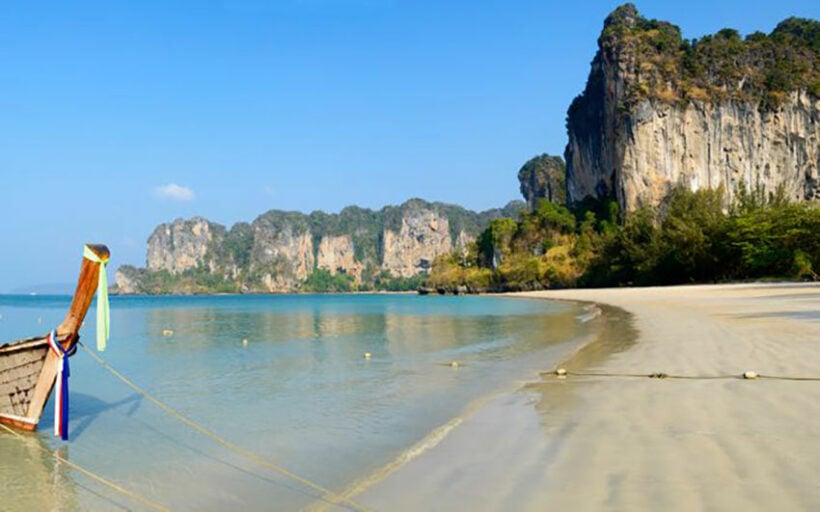 The Tourism Minister says Thailand can expect a significant drop in domestic tourism unless international tourism is revived. According to a Bangkok Post report, Phiphat Ratchakitprakarn says local tourism figures are 40% of what they were in 2019, and are expected to drop further once the domestic travel stimulus scheme ends at the end of the year. The scheme has gone through multiple extensions since its introduction in July, with recent calls to extend it to December 2021.
Phiphat says a tough year lies ahead and that Thailand's recovery will be more challenging than after the 1997 Asian financial crisis, due to the broader economic impact of the Covid-19 pandemic. He adds that the return of foreign tourists is essential to economic recovery and says that, while the Special Tourist Visa is a start, it is not enough.
"We have a precarious year for domestic tourism waiting for us in 2021, with the number of trips and receipts possibly going down to 15% of 2019. We shouldn't expect big things from the STV, but it can prepare local communities for a return of international arrivals and pave the way for further relaxation of restrictions in the next phase."
The minister says that during trips to 5 or 6 provinces, local business operators told him they fear for their survival if the current situation continues. The Tourism Ministry has agreed a recovery fund worth 50 -100 billion baht in order to help, which has been submitted to the Finance Ministry for approval.
"At least 50% of tourism-related businesses will permanently close if they cannot receive any effective measures from the government until the middle of next year. But we cannot let them disappear, because Thailand will be short on businesses that can accommodate tourists when things hopefully pick up."
The government had been considering reducing quarantine from 14 days to 10, for arrivals from "low-risk" countries, but that proposal has now been shelved. Last week, it was reported that officials are planning talks with China regarding the formation of a no-quarantine travel bubble between both countries. Phiphat says it's hoped the scheme can be put in place in time for Chinese New Year in February.
"Now, we need every segment of the tourism industry to help bring about a recovery. But this will depend on how each country lets their citizens easily fly back and forth."
It's understood talks are also planned with officials in Japan, Vietnam, Australia and New Zealand, although the latter 2 have strict restrictions on overseas travel at this time. The South Korean embassy says golfers will be permitted to travel to Thailand for training, provided they quarantine. The Thai government is considering a proposal to use golf courses with hotel accommodation as alternative local state quarantine facilities.
SOURCE: Bangkok Post
Keep in contact with The Thaiger by following our
Facebook page
.
Never miss out on future posts by
following The Thaiger
.
"Vaccines are no magic bullet" – World Health Organisation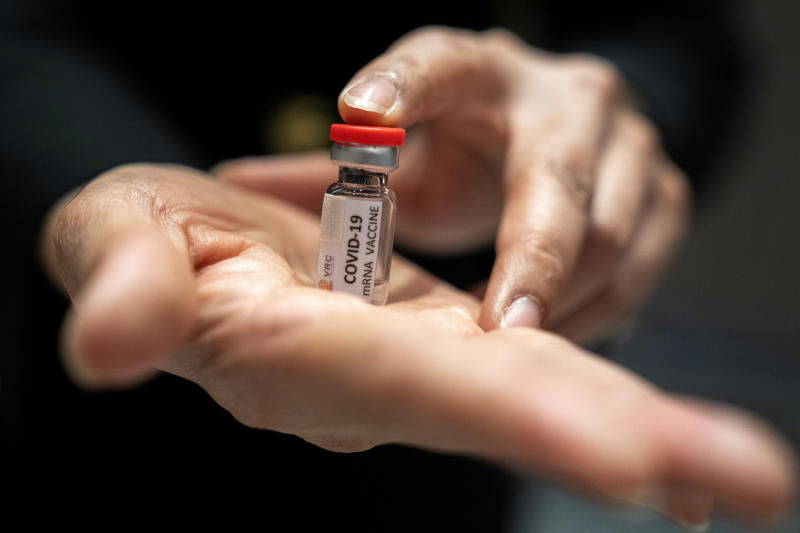 "Vaccines will be no magic bullet for the coronavirus crisis as nations gear up for a massive rollout to tackle surging infections."
The warning of caution comes from the World Health Organisation on the day the US United States recorded a record number of Covid-19 cases for a second day in a row. President-elect Joe Biden is already describing the time ahead as a "dark winter". The US recorded 235,272 new infections on Friday, the second daily record in a row for the world's worst-hit nation.
Large-scale public vaccinations are expected to roll out within weeks. But the WHO is warning against 'vaccine complacency' saying that exists an erroneous belief that the Covid-19 crisis will be over after people are vaccinated.
WHO emergencies director Michael Ryan, says that not everyone will be able to receive the medicine early next year.
"Vaccination will add a major, powerful tool to the tool kit that we have. But by themselves, they will not do the job. Vaccines do not equal zero Covid."
The WHO also announced yesterday that 51 candidate vaccines are currently being tested on humans… 13 have reached Phase 3 mass testing and headed towards approval.
Meanwhile in the US, the Centres for Disease Control is now recommending "universal face mask use" indoors for the first time and President-elect says he will "ask all Americans to wear a mask for 100 days".
Britain became the first Western country to approve a vaccine from the Pfizer/BioNTech candidate, for general use, adding additional pressure for other countries and pharmaceutical giants to swiftly follow suit. Businesses and logistics companies specialising in cold storage and insulating containers are preparing for the Pfizer and BioNTech injection as their vaccine needs to be stored and transported at -70 degrees Celsius.
In the US, Belgium, France and Spain inoculations will begin later this month and January for the most vulnerable, then broader community groups.
In south east Asia, Singapore Airlines will prioritise freight capacity to ship the new vaccines and will conduct test flights soon to trial the transport into south east Asian hubs. The airline says that Boeing 747-400 freighters, and some specially-purposed passenger aircraft, will be ready to boost capacity where needed.
The logistics of a successful vaccine rollout are challenging enough, but the vocal rump of vaccine sceptics, aka. anti-vaxxers, peddling misinformation and mistrust, continue to colour public discourse on the topic. Social media platforms have recently been active in removing much of this misinformation but admit that they will never be able to intervene with all comments.
To counter this President-elect Joe Biden, WHO director-general Tedros and former US presidents Barack Obama, George W Bush and Bill Clinton, have all said they will be inoculated publicly to help build confidence. Other world leaders are throwing their support behind positive promotions of the new vaccines offering their arms for the first jabs in their countries.
SOURCES: AP | Reuters | WHO
Keep in contact with The Thaiger by following our
Facebook page
.
Never miss out on future posts by
following The Thaiger
.
Chiang Mai man tests positive for Covid-19 after illegal crossing from Myanmar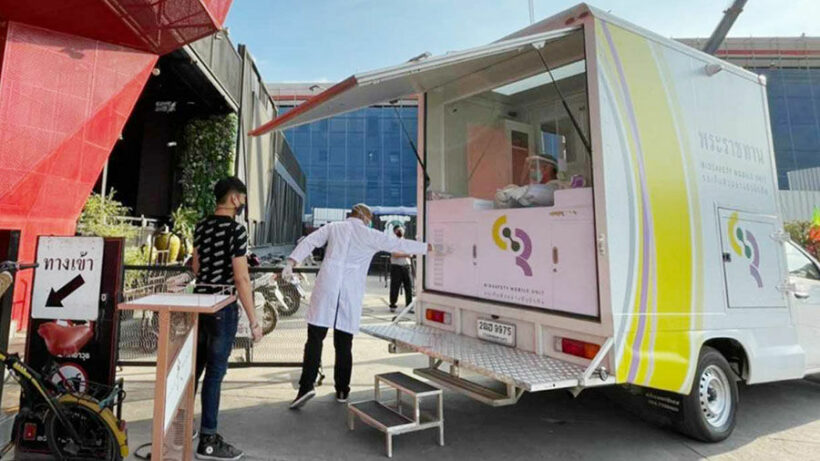 A 32 year old Chiang Mai man who was employed at the now notorious 1G1-7 Hotel in Myanmar has tested positive for Covid-19 after sneaking across the border into Thailand. The man worked as a DJ at the hotel and entertainment complex in Tachileik until he returned to the Kingdom via an illegal crossing at the Chiang Rai border on November 30.
The Pattaya News reports that the man was experiencing symptoms that included loss of smell and a stuffy nose at the time. He checked in to a hotel in the Mae Sai district of Chiang Rai for one night, then stayed the next night in the Muang district of the city, before travelling to Chiang Mai by motorbike on Wednesday.
On Thursday, he visited Nakornping Hospital to report his symptoms and request a Covid-19 test. Following the positive result, he is now being treated in isolation.
Health officials say the man was alone on his journey from Chiang Rai to Chiang Mai. In Chiang Mai, he visited a 7-Eleven and a nearby market to buy takeaway food, which he took back to his hotel room. It's understood he was wearing a mask the entire time he was outside his room. Chiang Mai Public Health Chief, Chatuchai Maneerat, says only 5 people are believed to have come in contact with the man, and they are considered low-to-very-low risk, but will be tested for the virus.
Meanwhile, officials are calling on those who were at Singha Park in Chiang Rai on November 29 between 7.30pm and 11pm to come forward for testing. Passengers on Nok Air flight DD8717 from Chiang Rai to Bangkok on November 28 and Thai Lion Air flight SL533 from Chiang Rai to Bangkok on November 29 are also being asked to contact their local public health office for advice on self-isolating and to be tested for Covid-19.
Health officials say there is no need for the general public to panic, but that they should continue to follow the usual health measures of mask wearing, hand washing, and social distancing.
SOURCE: The Pattaya News
Keep in contact with The Thaiger by following our
Facebook page
.
Never miss out on future posts by
following The Thaiger
.
Covid-infected Thai returnees: Myanmar hotel in the spotlight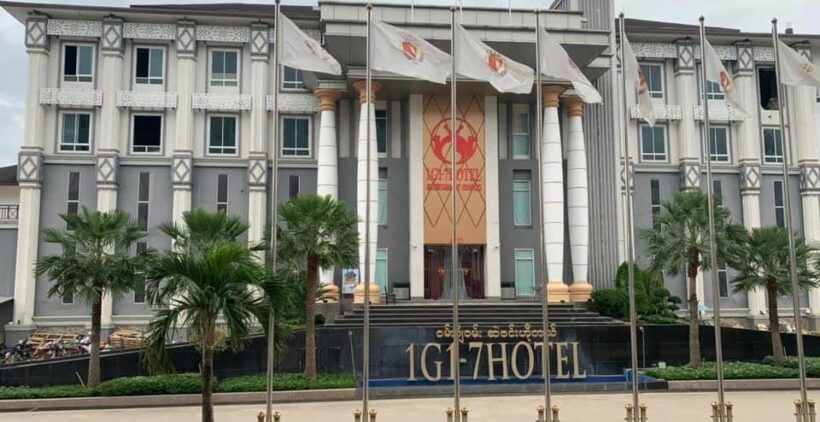 With the news that at least 10 Covid-infected Thai women working in Myanmar bypassed health checks and quarantine on their return to the Kingdom, all eyes have turned to their place of work. Interest in the 1G1-7 Hotel has grown as a result of a resident in the border town of Tachileik claiming it is used as a centre for prostitution. The luxury, 100 room, 4 storey hotel is only 1.5 kilometres from the border checkpoint in Chiang Rai's Mae Sai district.
The hotel is operated as a high class brothel for Burmese generals from Yangon and other high-end business men from around Myanmar.
The Bangkok Post reports that it's been operational for 4 – 5 years and is one of the largest entertainment complexes in Tachileik. According to a local source, its clients are high-end guests, with room rates going from 1,200 baht to 10,000 baht a night. The hotel has a pub, bar, and disco on the ground floor, with over 20 VIP karaoke rooms on the second floor. The cost of hiring a karaoke room ranges from 500 to 2,000 baht an hour.
The hotel is a joint venture between Thai, Burmese, and Chinese investors. It's understood one investor from China has the largest stake in the entertainment complex.
The venue is reported to have at least 180 Thais working there, with reports that Thai women are very popular with its clientele, who are described by the Tachileik resident as, "fat military generals from Yangon".
However, with Covid-19 cases escalating in the town, many of the workers fled, sneaking back into Thailand at various points along the porous border, bypassing health checks and quarantine. All returnees have since tested positive for Covid-19 and are now in quarantine, while officials trace hundreds of people who came into contact with them. One of those contacts, a Chiang Rai man, apparently a DJ working in the hotel's party areas, has also tested positive for the virus.
Keep in contact with The Thaiger by following our
Facebook page
.
Never miss out on future posts by
following The Thaiger
.