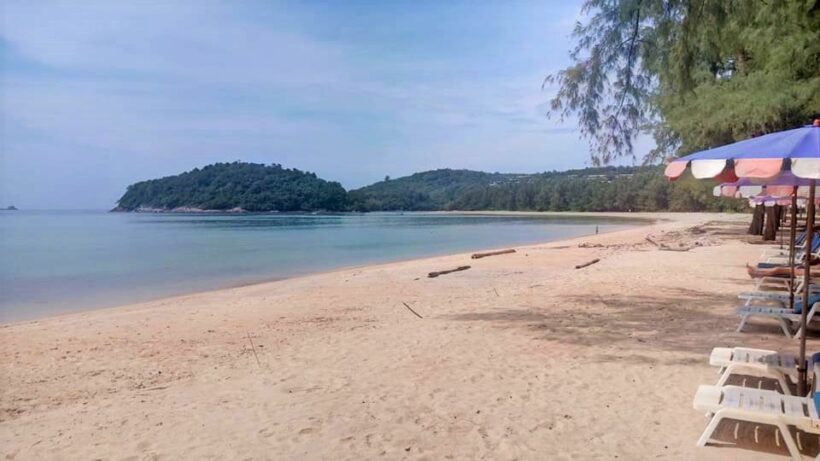 As Phuket's tourism industry continues to fight for survival amid ongoing Covid-19 restrictions, the PM is ordering an advisory team to finish work on recovery proposals received from the private sector and submit them to the government's Covid-19 task force for approval.
Danucha Pichayanan, from the National Economic and Social Development Council, says this is expected to happen shortly, as he acknowledged the severe impact on Phuket's economy as a result of the Covid-19 pandemic and the closure of Thailand's borders.
"Covid-19 has delivered a heavy blow to Phuket's tourism, as 90% of the sector's annual revenue is generated by foreign tourists."
According to a Bangkok Post report, there were between 170,000 and 180,000 people employed in Phuket's tourism industry, prior to Covid-19. That number is now believed to be around 80,000, according to data from the Labour Ministry.
The Phuket Tourist Association says the island is expected to lose between 200 and 320 billion baht of tourism revenue this year. In 2019, over 14 million foreign visitors brought in 470 billion baht for the province, 90% of its tourism revenue. By contrast, PTA president, Bhummikitti Ruktaengam, says Phuket has reported 150 billion baht in revenue during the first 10 months of 2020, of which 100 billion came from foreigners and 50 billion from domestic tourists.
Revenue is down 80% on the same period last year, with Bhummikitti warning that most businesses in the tourism sector will not survive without government aid. He points out that the province has 1,900 rooms available for alternative local state quarantine and is ready to receive international visitors.
Meanwhile, the government is considering a number of short-term measures to revive Phuket's tourism sector, including extending its domestic travel stimulus package to December 2021. Officials are also looking at possible improvements to the "We Travel Together" scheme, including increasing the Monday to Thursday hotel subsidy from 40% to 50%.
The PM and other government officials recently visited Phuket to hear suggestions from local officials and business operators. One suggestion was to expand the use of tourism coupons currently used for food, to subsidise tour packages, car hire, and spa bookings. Officials are also considering extending the current subsidy on air tickets to include car hire and fuel. Meanwhile, a request has been put to the Labour Ministry to contribute 7,500 baht a month for each worker in hotels, spas, and tour companies, to help bosses keep them employed.
Danucha says if approval is granted to improve the domestic travel stimulus campaign and subsidise workers' salaries, this should not only apply to Phuket, but should be rolled out nationwide. Meanwhile, officials are also looking at transforming Phuket into a leading medical tourism destination, with plans for a multi-billion baht medical hub just north of the airport.
SOURCE: Bangkok Post