Registration and traffic fine databases linked after July 1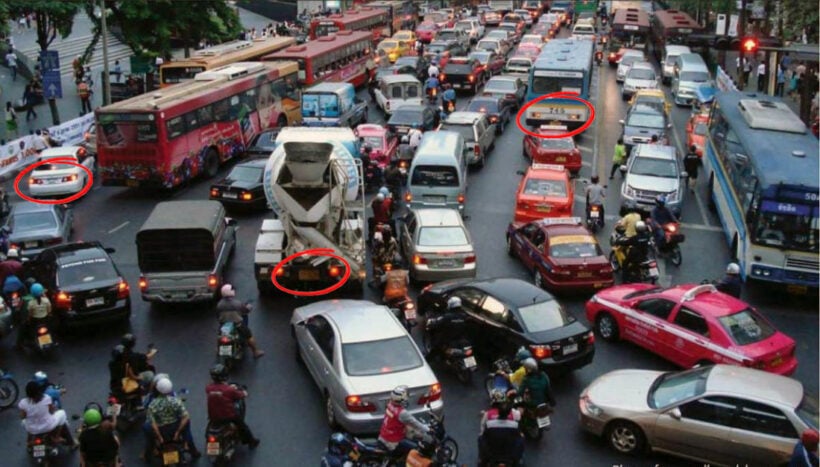 Car owners, and presumably motorbike owners, will be unable to renew their vehicle registration or licenses if they fail to pay traffic fines after July 1.
Much discussed over the past year and now on the horizon, the Land Transport Department and Royal Thai Police intend to clamp down on people avoiding or disregarding their traffic fines.
Starting from May 24, the two authorities will test their shared software program to determine if it works as planned. The software, matching the two databases, has been discussed for years and slowly reaching the point of technological reality.
"We introduce this measure to prevent motorists from ignoring tickets issued by traffic police," according to the Transport Department's deputy director general Chantira Parutpat.
5.4 million tickets have been unpaid, losing a huge amount of revenue for police and the traffic fines now working as intended. Chantira expected police to conduct a serios campaign next month about the serious consequences of ignoring tickets.
"People will be able to check whether they have had tickets pending if they use an app provided by police," she pointed out.
According to her, motorists will be asked to pay all fines if they want to renew their car-registration licenses. Renewal is needed every year.
"If they don't pay fines, we won't approve the renewal."
Police's deputy spokesman Pol Colonel Krissana Pattanacharoen said police and the Land Transport Department had already linked their database for the implementation of this measure.
SOURCE: The Nation
Keep in contact with The Thaiger by following our
Facebook page
.
iPhone 12 may not be sold with charger or headphones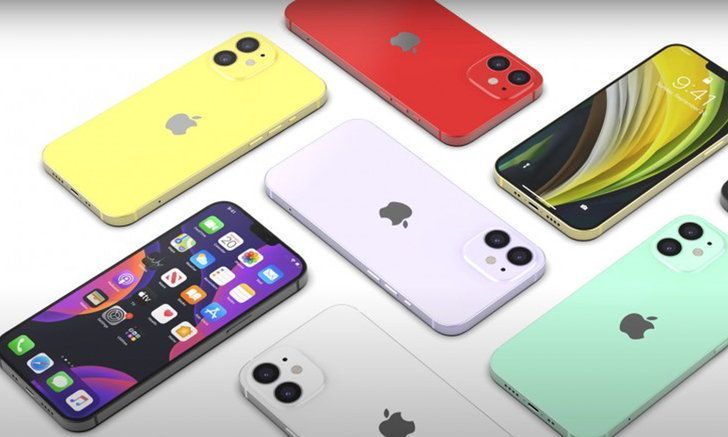 If you looking to buy the latest iPhone, the iPhone 12, it may be good to know that you may be getting less than you bargained for. According to analyst Ming-Chi Kuo, who spoke to Apple blog 9to5Mac, Apple is looking to drop accessories such as iPhone charging cable, adaptor or headphones so it can sell its next-generation phone at a similar price to the iPhone 11.
They also claim this will also help the company's electronic waste footprint and reduce the amount of packaging around the new iPhones. And of course, it also would save Apple a few dollars by not including these extras.
According to EU officials, the changes would make customers' lives easier and help the environment, with estimates showing that old chargers generate more than 51,000 tonnes of electronic waste each year.
Although, earlier this year, the European Parliament announced that all mobile phone makers should include a standard charger which would work across all phones and tablets.
In response to this request, Apple pushed back by stating that by creating a universal charger, it would actually create more electronic waste and will additionally be an inconvenience to millions of people. The release of the new iPhone 12 is expected in September.
SOURCE: Sky News
Keep in contact with The Thaiger by following our
Facebook page
.
Thai government extends contact-tracing app to Bangkok metro, Skytrain services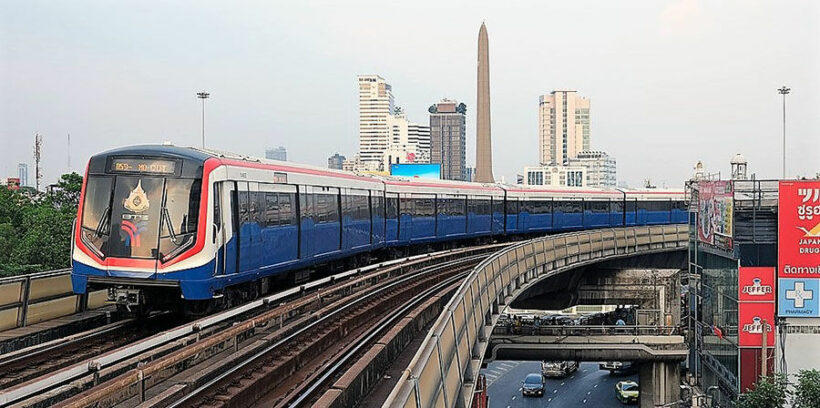 Thai Chana is coming to an MRT station near you…
As social distancing requirements are eased on public transport, the Thai government says that from today, passengers must check in and out of the capital's metro and Skytrain services through the Thai Chana platform.
Officials from both the MRT and BTS services say passengers are also asked to refrain from talking during their journey and to adhere to the 1 metre social distancing rule while waiting on platforms. All passengers must also agree to temperature checks on arrival at stations, as well as wearing masks both on the platform and during their journey. The State Railway of Thailand has not yet said if the same measures will be required on the Airport Rail Link service.
The Thai Chana platform has been in use since May, when the government introduced it to help contact-tracing in the event of any resurgence of the Covid-19 virus. It has had a mixed response from the public, and lax enforcement in some places, with the government admitting the technology is unable to issue alerts to users.
SOURCE: Coconuts
Keep in contact with The Thaiger by following our
Facebook page
.
China's second-richest is an ex-Google employee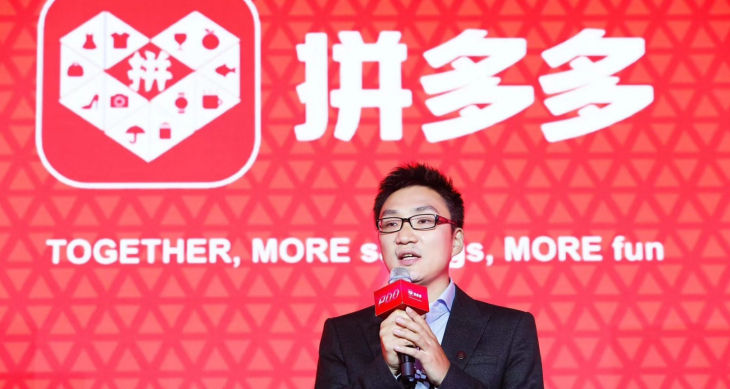 Apparently, working for any kind of technology company in today's world can reap massive wealth. That's the case for one of China's citizens who became the second richest person in the nation after previously working for Google.
Colin Huang is valued at $45.4 billion by Forbes, placing him second in China after Tencent's Pony Ma after his e-commerce company Pinduoduo recently saw an increase in sales. Huang was formerly a Microsoft intern and then spent three years as an engineer at Google.
From there he founded his e-commerce company in 2015, which recently experienced rising popularity during the Covid-19 outbreak in the country. Shoppers on the website say they find it more economical as they are able to come together to purchase more units at a lower price in a term called "team purchases."
The company, however, isn't inclusive to bargain deals as customers can also play games on-site where they are sometimes able to receive free gifts. It seems to offer more than one way to benefit from clicking on the site is working as Huang has beaten out Alibaba's Jack Ma in the Forbes ranking.
Despite Huang's recent ranking, he is still far behind Jeff Bezos who is estimated at $162.2 billion after founding Amazon.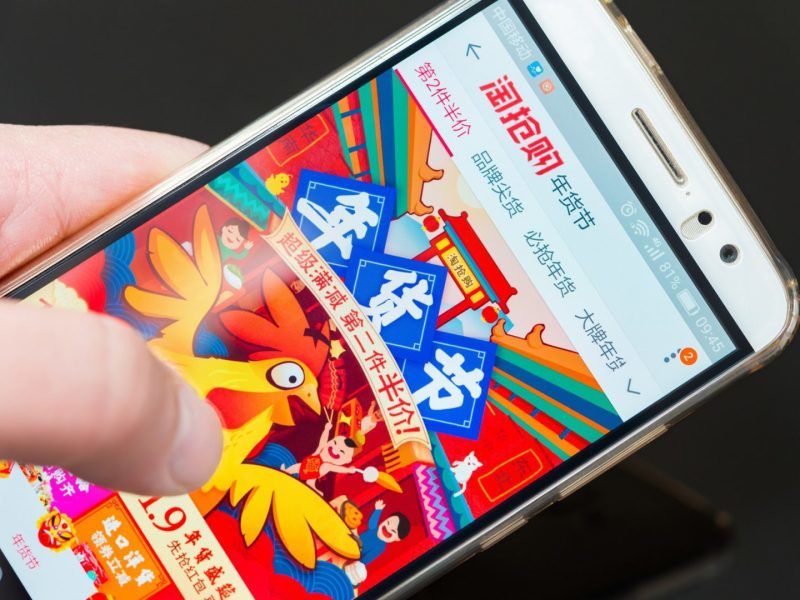 SOURCE: BBC
Keep in contact with The Thaiger by following our
Facebook page
.